Who runs the world? Crypto personalities, or so they think. Have you just discovered the fascinating world of cryptocurrencies, and realised there is a whole culture attached? Welcome, we have been waiting for you to show up.
Here is everything you need to know about the big crypto celebrities that have been operating in the space since its dawn. There are big opinions, tantrums, bankruptcies, mysteries, scams, and riches beyond anyone's wildest dreams… for some.
Satoshi Nakamoto
This is where it all started, within the brilliant mind of 'Satoshi Nakamoto'. This person (or group of people) is the pseudonymous creator of Bitcoin. Bitcoin, of course, was the first cryptocurrency and it is still the most popular in the world by market cap.
Satoshi Nakamoto also developed the technology called blockchain, which is a type of database used to record transactions.
Nakamoto's identity to this day is unknown, and still wildly fascinates people. People have posited that Elon Musk is behind Bitcoin. ChatGPT names Nick Szabo as the creator, while others say it is the late Hal Finney, the first person to receive Bitcoin. Craig Wright is an Australian developer who claims to be Nakamoto, but not many people buy into his claims.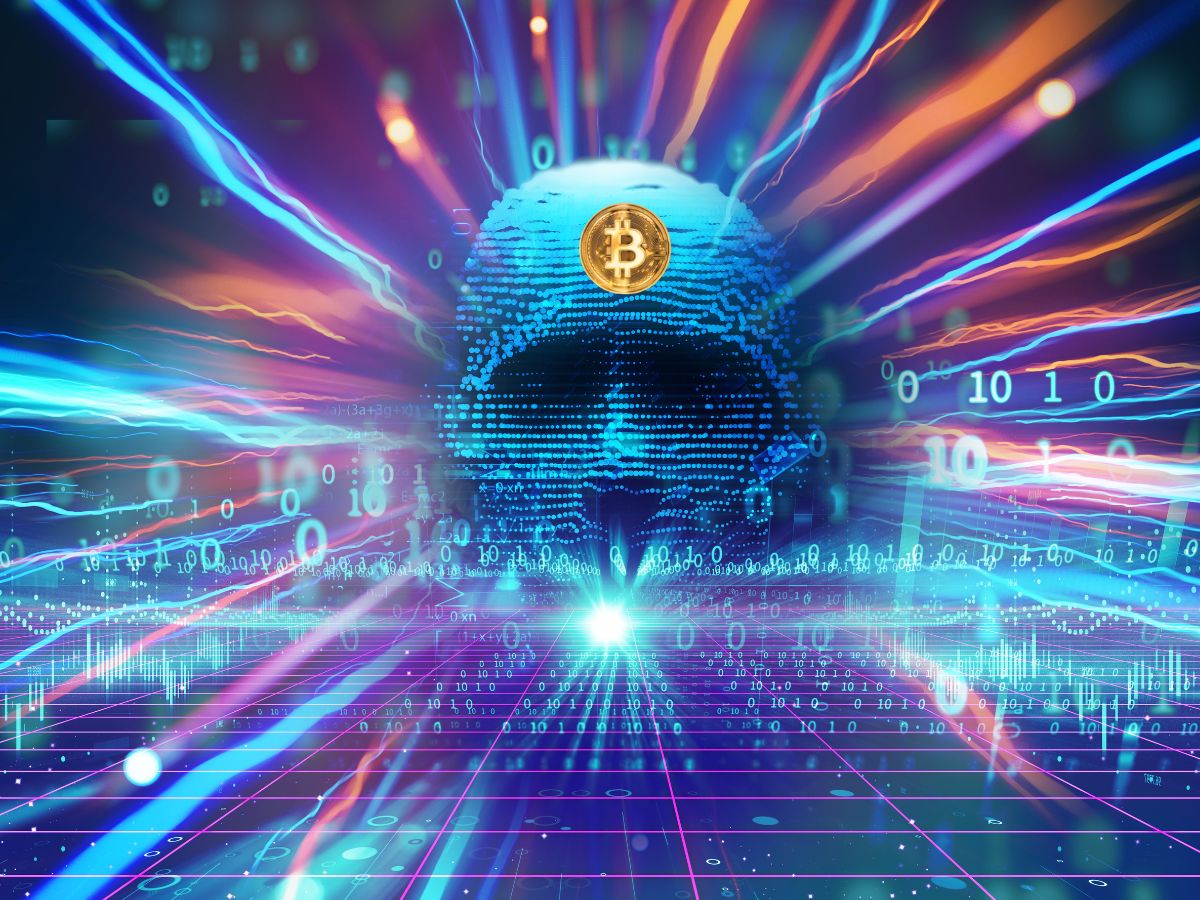 The mysterious Nakamoto started work on the code for Bitcoin in 2007, and by 2008 had published a white paper about the cryptocurrency. In 2009, Nakamoto released the first version of the Bitcoin software and launched the network. Nakamoto's involvement in the project lasted until 2010, and then they handed control to a new developer.
Nakamoto holds a huge swag of Bitcoin. If the mysterious creator ever cashed it in, it would make Nakamoto one of the richest people (or group of people) in the world. The true identity of Satoshi Nakamoto may never be known, and the intrigue and fascination surrounding the creation of Bitcoin remains tantalising.
Craig Wright
Craig Wright is an Australian computer scientist who claims to be the creator of Bitcoin. His claim is highly disputed in the crypto community, and despite multiple court cases, he has been unable to prove that he is Nakamoto.
Wright, who was educated in Brisbane, said he obtained a PhD in information systems risk. He also claims to have a doctorate in theology. However, many people have hotly debated Wright's claims.
Wright has worked in information technology for various companies and has been involved in businesses related to cryptocurrencies, even attempting to start a Bitcoin-only bank. However this came up against regulatory authorities in Australia and it has yet to get off the ground.
Wright's home and office have been raided by the Australian Federal Police due to charges made by the Australian Tax Office.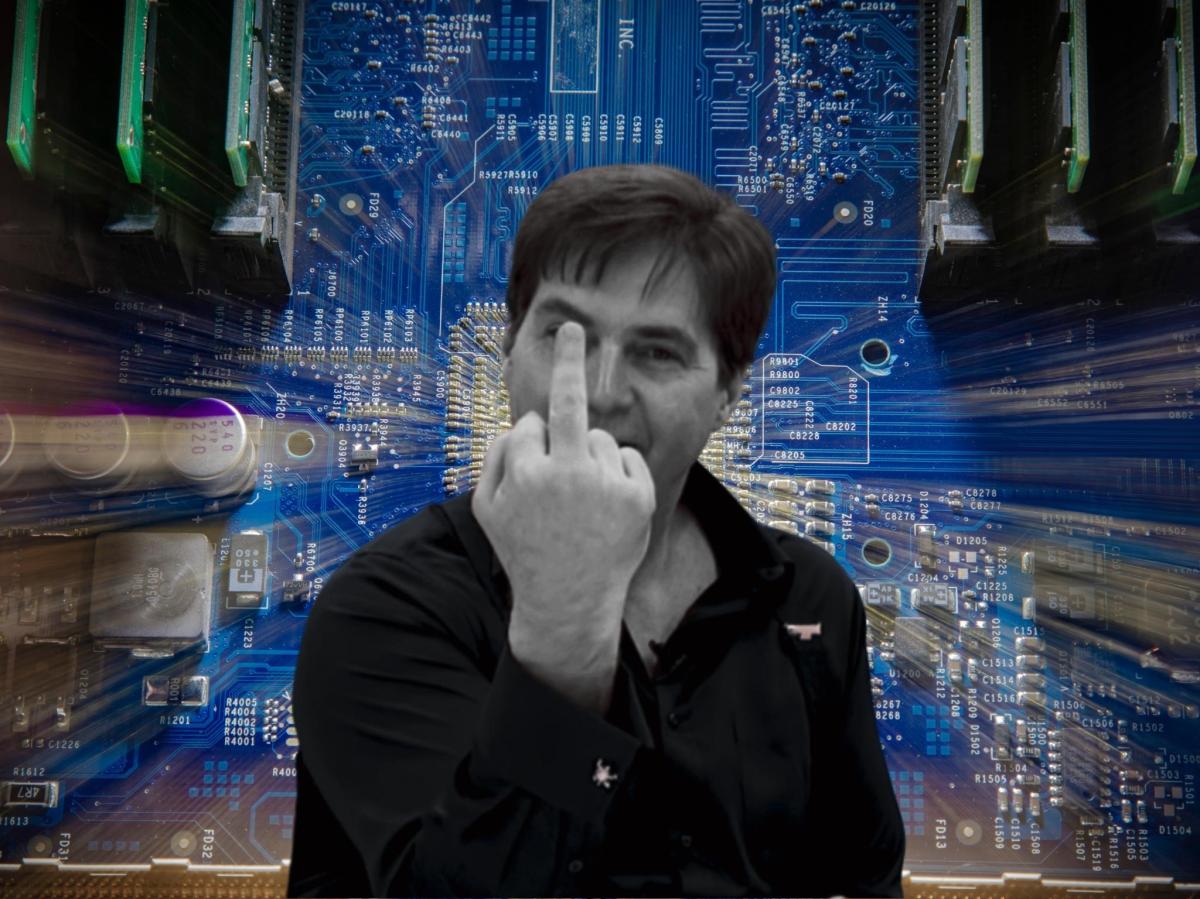 Wright is famous for being litigious, and has been involved in multiple defamation cases. He has previously used English libel law to sue individuals who accused him of lying about being Satoshi Nakamoto. Wright is a controversial figure who isn't held in high regard in the crypto community, but his antics do provide entertaining fodder for news media and crypto Twitter.
Vitalik Buterin
Vitalik Buterin is the co-founder of Ethereum, a blockchain platform. He is a well-known figure in the crypto community, and his quirky sense of style is often fodder for Twitter fans.
Computer programmer Buterin founded Ethereum as a digital platform that allows others to create new cryptocurrencies and programs that operate as tools for these cryptos. He released the Ethereum white paper in 2013.
Born in Russia in 1994, he moved to Canada with his family when he was six years old. Buterin was drawn to mathematics, programming, and economics from very early on in his life, and learned about how Bitcoin works at age 17. His fascination with it probably led him to study cryptography, however he dropped out of university to work on Ethereum full-time.
Buterin is known for his quirky personality, his wildly intelligent mind, and his involvement in philanthropic activities, having donated significant amounts of cryptocurrency to organisations researching artificial intelligence and biotechnologies, among other causes.
Changpeng Zhao (CZ)
Changpeng Zhao, also known as CZ, is the CEO of Binance, the largest cryptocurrency exchange in the world.
CZ was born in China and moved to Canada as a child with his family. As a teenager, he worked at McDonald's, going on to study computer science at McGill University in Montreal. After graduating, CZ jumped into the financial industry, working on software development for trading platforms. In 2005, he started his first tech company called Fusion Systems which serviced high-frequency trading systems. CZ then started Binance, and he would go on to become the ruler of the iron throne of crypto. Binance raised US$15 million through an initial coin offering and it became popular among traders.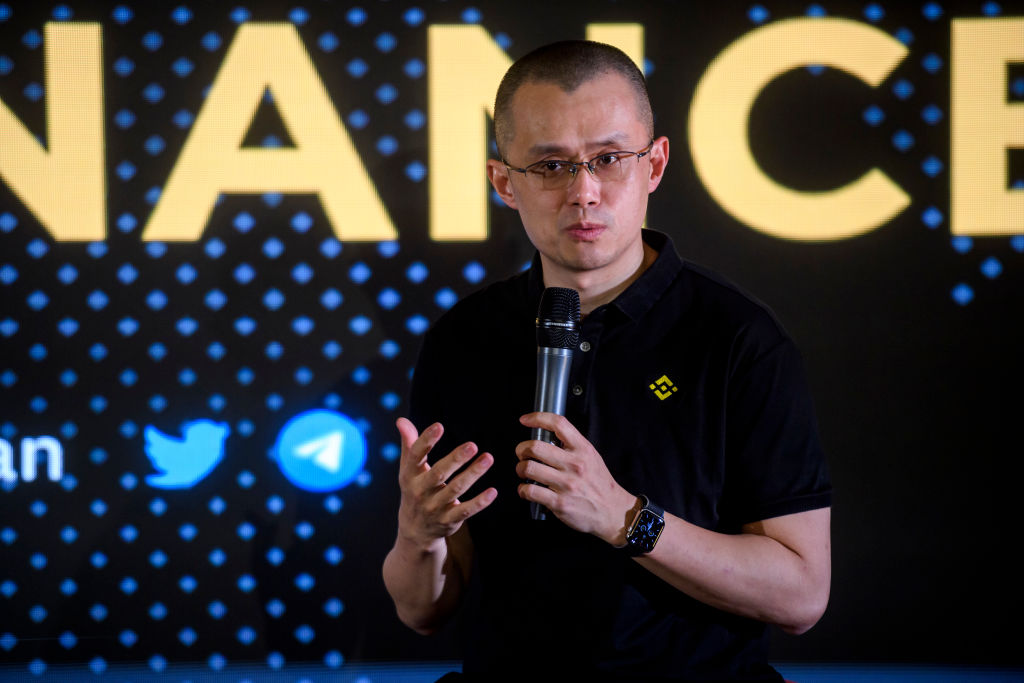 Despite owning the biggest crypto trading platform in the world, CZ is currently facing legal challenges in multiple countries. Recently, the U.S. Securities and Exchange Commission (SEC) filed lawsuits against Binance and Zhao for alleged violations of U.S. laws. However, as usual, CZ isn't going down without a fight.
CZ is known for his calm reactions to challenging interviews in the media, and for a no-frills view of marketing Binance, having been one of the only large exchanges that didn't throw millions of dollars advertising in Super Bowl ads, as an example.

CZ also avoided buying naming rights for stadiums, like the now-collapsed FTX did.
CZ's modest strategy seems to have paid off — for now, he remains the king of the crypto Iron Throne.
Brian Armstrong
Brian Armstrong is the CEO and co-founder of the cryptocurrency exchange Coinbase, which is the second-largest exchange in the world. Armstrong studied at Rice University, Texas, gaining a degree in economics and a master's degree in computer science.
Armstrong's career pivoted in 2010 when he discovered the Bitcoin white paper. At the time, he was working for Airbnb as a software engineer. It dawned on him that the pain point of the business was sending money internationally, which hooked him into the idea of cryptocurrencies.
In 2012, Armstrong co-founded Coinbase and was its first CEO. Coinbase went public in April 2021, with the market cap hitting $85 billion, making Armstrong a billionaire. However recently, Coinbase revenues haven't been doing as well as expected.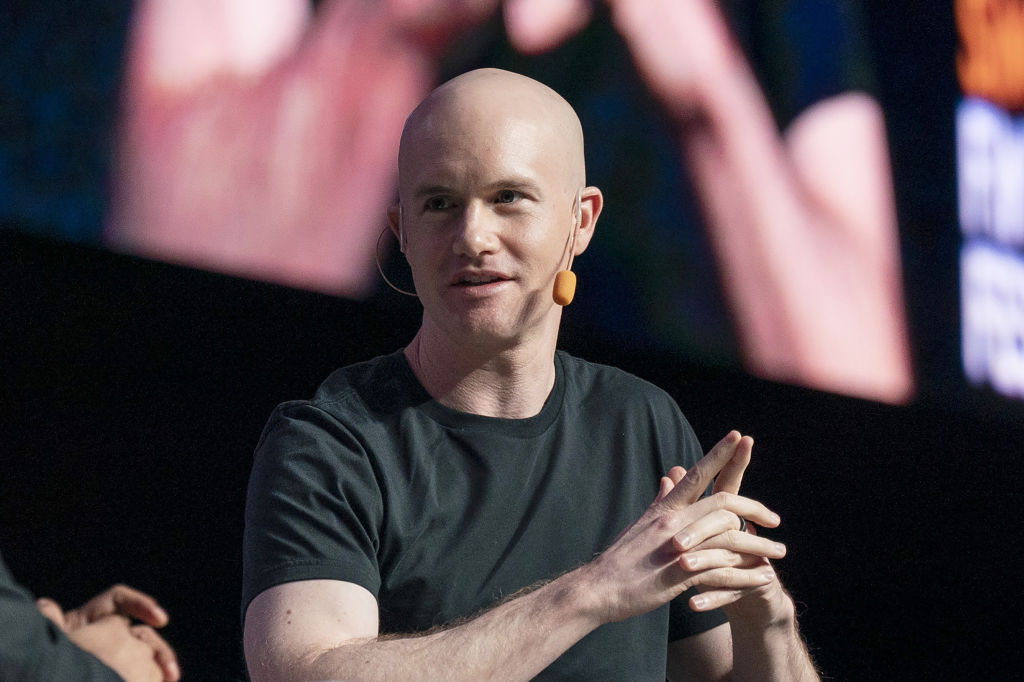 Unusually, Armstrong has banned any talk of politics and social issues in the workplace, saying that such issues divide people. However, despite claiming to be free of social politics, Armstrong refused to list PepeCoin on Coinbase, saying that it had alt-right political associations. At one time in its life cycle, the Pepe image was modified to push ideas of racism and Nazi themes. However, the artist who created the character, Matt Furie, has made strides to reclaim Pepe and distance the image from such groups.
Coinbase later retracted the decision to avoid PepeCoin and apologised, saying they misunderstood the meaning of the meme.
Armstrong is big into philanthropy, establishing GiveCrypto.org, a platform that enables donations to go towards those living in poverty.
Sam Bankman-Fried
Sam Bankman-Fried, or SBF for short, is probably the most famous f*ck-up in crypto history. SBF founded FTX, a cryptocurrency exchange, and Alameda Research, a trading firm, in 2019. At one point, FTX's meteoric success saw SBF ranked as one of the richest people in the world. But it was all a house of cards.
It's a long story but in a nutshell, SBF was using customer's funds for exaggerated personal spending. He donated millions of dollars to political parties to curry favour, and he lived a ridiculously lavish life of penthouses and unfathomable luxury, all on the dime of customer funds.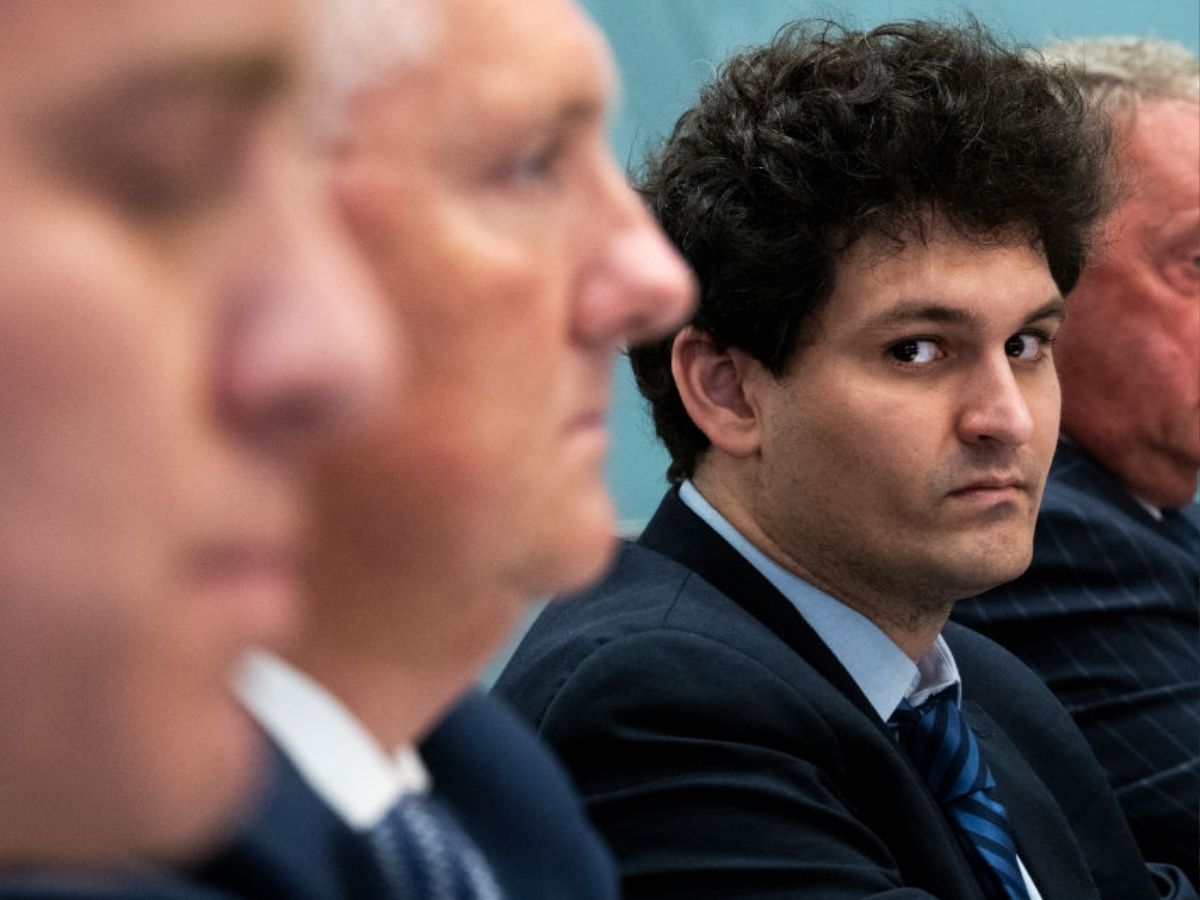 SBF's lover, Caroline Ellison, ran Alameda Research, which was a 'sister company' to FTX. However, it was later discovered that Alameda Research was also illegally using funds unwittingly uploaded by FTX customers. These stolen funds were being used to cover millions that Alameda lost in absolutely terrible trades.
Now SBF languishes in prison, awaiting further trials as FTX goes through bankruptcy proceedings. There is talk of FTX being resurrected after all is said and done. But please, no.
If you are going to go down the rabbit hole of any crypto personality, this is the one that is the most interesting and galling.
Caroline Ellison
Caroline Ellison is the one-time girlfriend of SBF, and a former business executive and trader. In 2018, Caroline joined SBF's Alameda Research (a sister company to FTX), rising through the ranks at rocket speed until she was the co-CEO.
During her tenure as CEO, it was discovered that Alameda owed $10 billion to FTX, but that wasn't the worst of it. The funds Alameda borrowed from FTX were actually from FTX customers, without their knowledge. This led to a liquidity crisis at FTX and the subsequent bankruptcy.
By the end of 2022, Ellison had been charged with wire and securities fraud, commodities fraud, and money laundering. As well as that, her unconventional ideas around relationships were also dragged into the spotlight when aggrieved investors did some digging into her social media ponderings.
Ellison's parents are both economics professors at MIT, and she studied mathematics at Stanford University, where she ranked among the top students. Her career in quantitative trading began with internships while she was still at Stanford. After graduating, she worked as an equities trader, and met Sam Bankman-Fried, which was a sliding door moment in her life she probably wished didn't happen.
Now she awaits the outcome of her charges, striking a plea deal in the meantime to lessen her sentence.
Charles Hoskinson
Charles Hoskinson is yet another colourful and controversial character from the crypto world. He is the co-founder of both Ethereum and Cardano, paving the way for innovative new financial systems to exist in the world. Not only is he neck-deep in crypto, he also has other investment interests, like donating to scientific teams that want to resurrect the woolly mammoth and the Dodo.
Hoskinson's journey began with a fascination for numbers and cryptography, but despite studying the subject area, he didn't complete his PhD, which seemed to have caused a storm in a teacup on the internet.
Some pundits say that Hoskinson advertises himself as having completed his studies, while there is proof that he hasn't. Hoskinson doesn't seem to care a whole lot.
In 2013, Hoskinson became interested in Bitcoin, and established the Bitcoin Education Project.
Soon after, Hoskinson joined forces with Vitalik Buterin to create Ethereum. However, the two clashed. Hoskinson had a commercial approach and Buterin had a non-profit vision. Hoskinson left in 2014, deciding to strike out on his own.
He founded an organisation called IOHK which aimed to be an engineering and research company dedicated to building cryptocurrencies and blockchains. Cardano emerged as a public blockchain and smart contract platform, which used the ADA cryptocurrency. At the time of writing, ADA is the seventh biggest cryptocurrency by market cap.
Cathy Wood
Cathy Wood is known to be wildly bullish on Bitcoin and other select crypto in her capacity as the mastermind behind Ark Invest, a company that manages investments in disruptive technology.
Cathy has a background as a financial analyst and in managing investment portfolios. In 2014, Cathy had an idea for a new type of investment based on disruptive innovation, but her bosses at the time thought it was too risky and knocked it back. So, she left the company and founded her own firm called Ark Invest (named after the Ark of the Covenant from the Bible).
Initially, Wood crushed it, with early success in stock-picking. But by 2021, her risky disruptive tech ETF, called Ark Innovation, didn't perform as well toward the end of that year, as the crypto winter started to set in. By 2022, it had one of the worst performances among similar funds, falling 24%.
Despite this, Cathy is a big believer in the future of cryptocurrencies and blockchain tech, and continues to preach the word of both the Bible and Bitcoin, in particular.
Ben Armstrong
Ben Armstrong is probably one of the best-known crypto influencers in the world, simply because he's a little wild.
Armstrong runs a YouTube channel called BitBoy Crypto, where he has 1.45 million subscribers and provides educational clips, market analysis, and news about cryptocurrencies. His big personality has made him popular as he discusses Bitcoin, altcoins, blockchain technology, and investment strategies. He also pulls some entertaining moves, like flying out to the Bahamas to chase down SBF and ask where everyone's crypto is.
As an investor, BitBoy shares what he has personally bought into with his audience, and he is often seen at cryptocurrency events. He is an influential figure in the cryptocurrency space, and it is likely that his spirited personality will find him a lot more followers over time.
Fred Schebesta
Fred Schebesta is an Australian entrepreneur and co-founder of Finder.com, a goods and services comparison website. After founding Finder, cryptocurrency caught Schebesta's imagination, and he is now knee-deep in the industry, having invested in various blockchain projects. He is known as the "crypto king" in Australia.
In 2021, Schebesta famously bought a mansion for AU$17m, which sits on a clifftop in Coogee, Sydney. He named it "crypto castle" to show his deep interest in cryptocurrency. Nowadays it is used in film shoots and rents out on AirBnBs for $24,861 per night.
Schebesta is currently battling Australian regulators with some of Finder's crypto products, and as crypto winter is still rather cold, he's faded somewhat from the limelight, but he is still bullish on crypto, especially Bitcoin.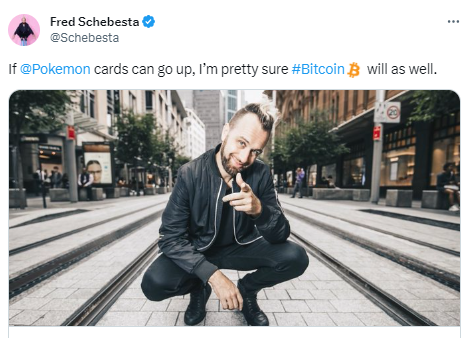 Cameron and Tyler Winklevoss
Founders of crypto platform Gemini, these identical twins are probably most famous for suing Facebook, claiming that Mark Zuckerberg stole their original idea and made it into the social media behemoth it is today.
In the end, the Winklevoss twins and their lawyers compromised with Zuckerberg, accepting cash worth US$20m plus US$65m in Facebook stock. The shares the twins held rocketed in value after the Facebook IPO in 2012.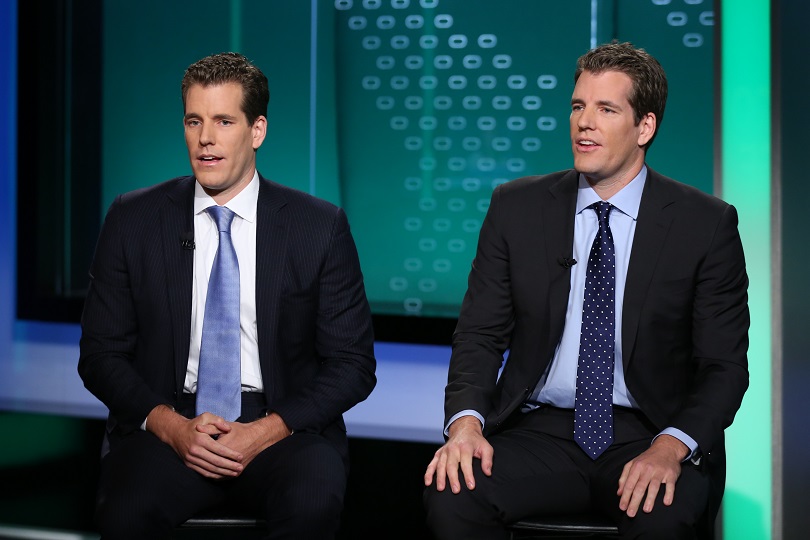 The Winklevoss brothers have had fairly identical lives. And, they were always on the same page about Bitcoin, having both been fascinated with the cryptocurrency.
They used the payout from the Facebook case to create Winklevoss Capital in 2012. And they then bought Bitcoin, which was in the early days of the cryptocurrency. This investment has put them both in the billionaire arena when it comes to their personal wealth. The brothers are thought to own 1% of the total circulating supply of "digital gold."
Lately, the twins have been in the news as the US Securities and Exchange Commission (SEC) has come after them with charges in relation to some of Gemini's Earn products. Their reaction to this on social media is definitely worth following.
Crypto personalities: Roger Ver
Roger Ver is an early investor in Bitcoin and Bitcoin Cash, and was so evangelical about "digital gold" that he became known as "Bitcoin Jesus".
Ver is known for getting into social media skirmishes with people, and having polarising viewpoints.
His confrontational spirit seemed to rise to the surface early. He started his entrepreneurial journey by selling fireworks on eBay. But the law caught up with him and he found himself pleading guilty to selling explosive materials without a licence. He ended up in jail for 10 months. Since then, he has renounced his US citizenship.
After this, Ver saw the newly-emerging Bitcoin as a route to personal financial sovereignty. He was an early investor in Bitcoin-related startups, and his company, Memorydealers.com, was one of the first companies in the world to accept Bitcoin as payment.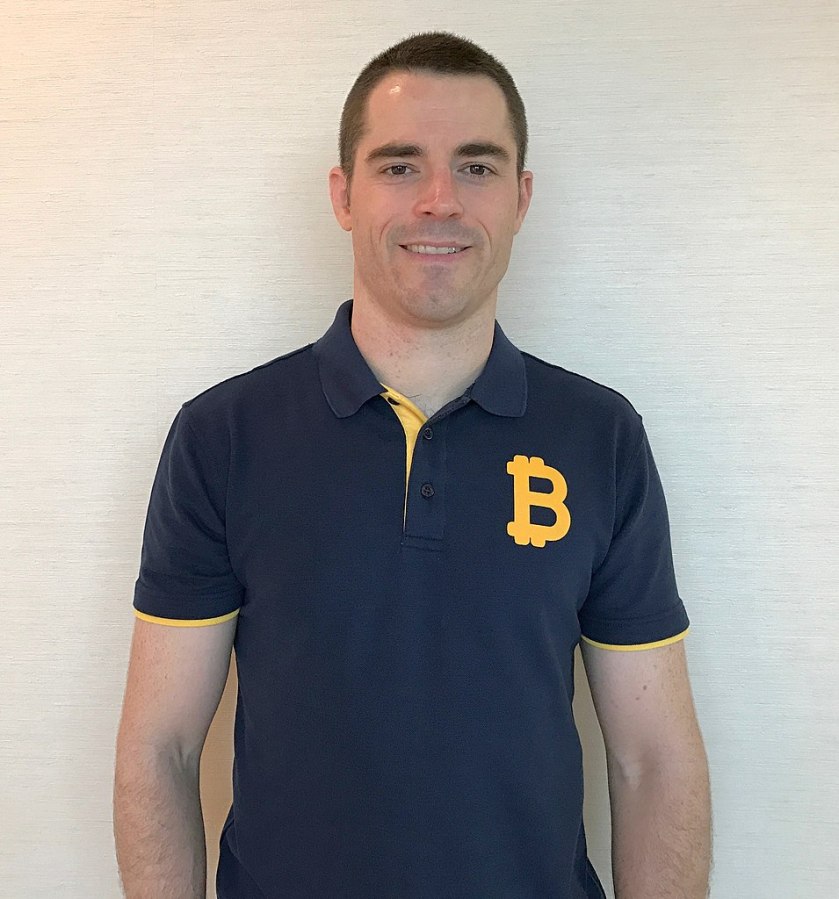 Lately, Ver has been promoting Bitcoin Cash as the new alternative to Bitcoin, which he feels aligns more closely with Bitcoin's original decentralised ideology, as written in the Bitcoin Whitepaper. Ver has also had recent legal trouble with debts owed to the Gemini Exchange.

Ver responded to these claims on a Reddit thread but the legal issue is still ongoing at the time of writing.
Crypto personalities: Michael Saylor
Michael Saylor cannot shut up about Bitcoin. Originally, Saylor founded a company called Microstrategy in 1989, which focused on business intelligence and cloud-based services.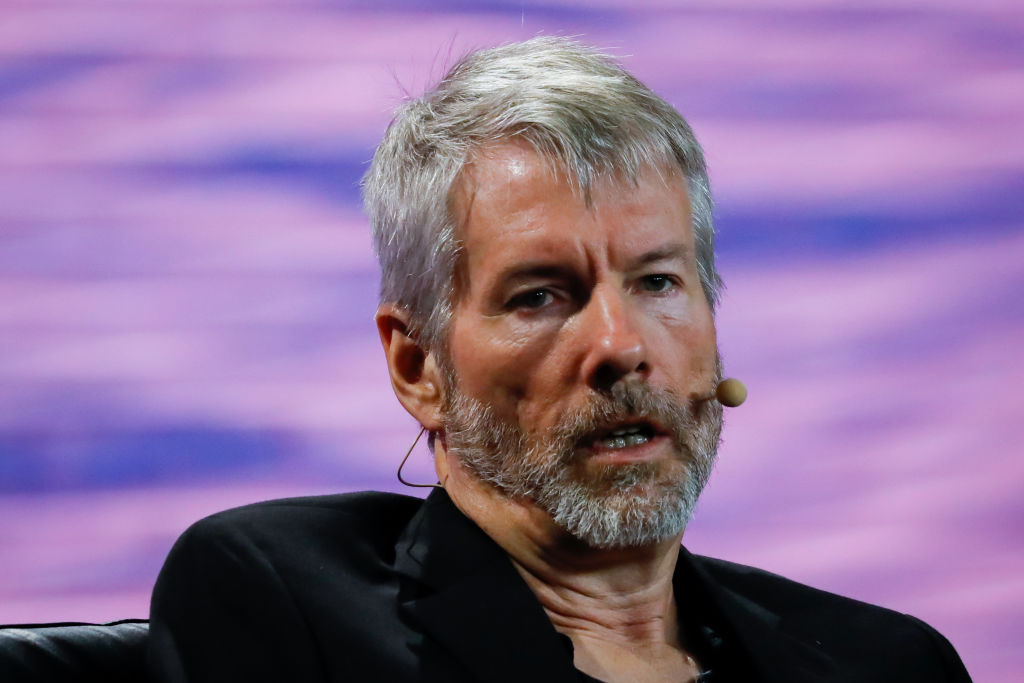 While Saylor was successful at the helm of Microstrategy, he eventually discovered Bitcoin in 2020. It is his unwavering belief in crypto that has seen him bleat about it virtually all day every day, especially on Twitter.
It is thought that MicroStrategy owns 140,000 Bitcoin. Saylor personally holds 17,732 Bitcoin at an average purchase price of US$9,882 (US$175,227,624 in total.) At the time of writing, one Bitcoin is worth US$30,670. (It is now worth US$543,840,440.)
Saylor's never-ending advocacy for Bitcoin has the aim of making it more acceptable to traditional financial institutions. While he has taken some heat in the current crypto winter (starting in 2021) as the price of Bitcoin fell, he continues to hold firm in the belief that Bitcoin is the future.
Crypto personalities: Brad Garlinghouse
Brad Garlinghouse is the CEO of Ripple Labs, which is the parent company of the cryptocurrency XRP. Garlinghouse has been the media face of XRP and Ripple in their battle against the U.S. Securities and Exchange Commission (SEC). The SEC filed a lawsuit against Ripple Labs in 2020, naming Garlinghouse, and Ripple Chairman Chris Larsen in the court action.
The SEC argues that Ripple's crypto, XRP, is a security, and that Ripple should have registered it with the SEC. Ripple and its executives have denied the allegations and the court battle has since dragged on and is still dragging on. At the time of writing, a judgement is expected any day.
The entire cryptocurrency industry is watching the court case as many feel the outcome will set a precedent in the US.
Garlinghouse continues to grow Ripple Labs and the XRP currency worldwide, while commenting that if the SEC does interfere with Ripple's work in the US, he will simply move the business abroad to a more favourable regulatory environment.
Crypto personalities: Do Kwon
Do Kwon is probably the second-biggest all-time crypto f*ck-up after SBF. In 2019, Kwon co-founded Terraform Labs, a Singapore-based company that developed the Terra blockchain, Luna cryptocurrency, and TerraUSD stablecoin.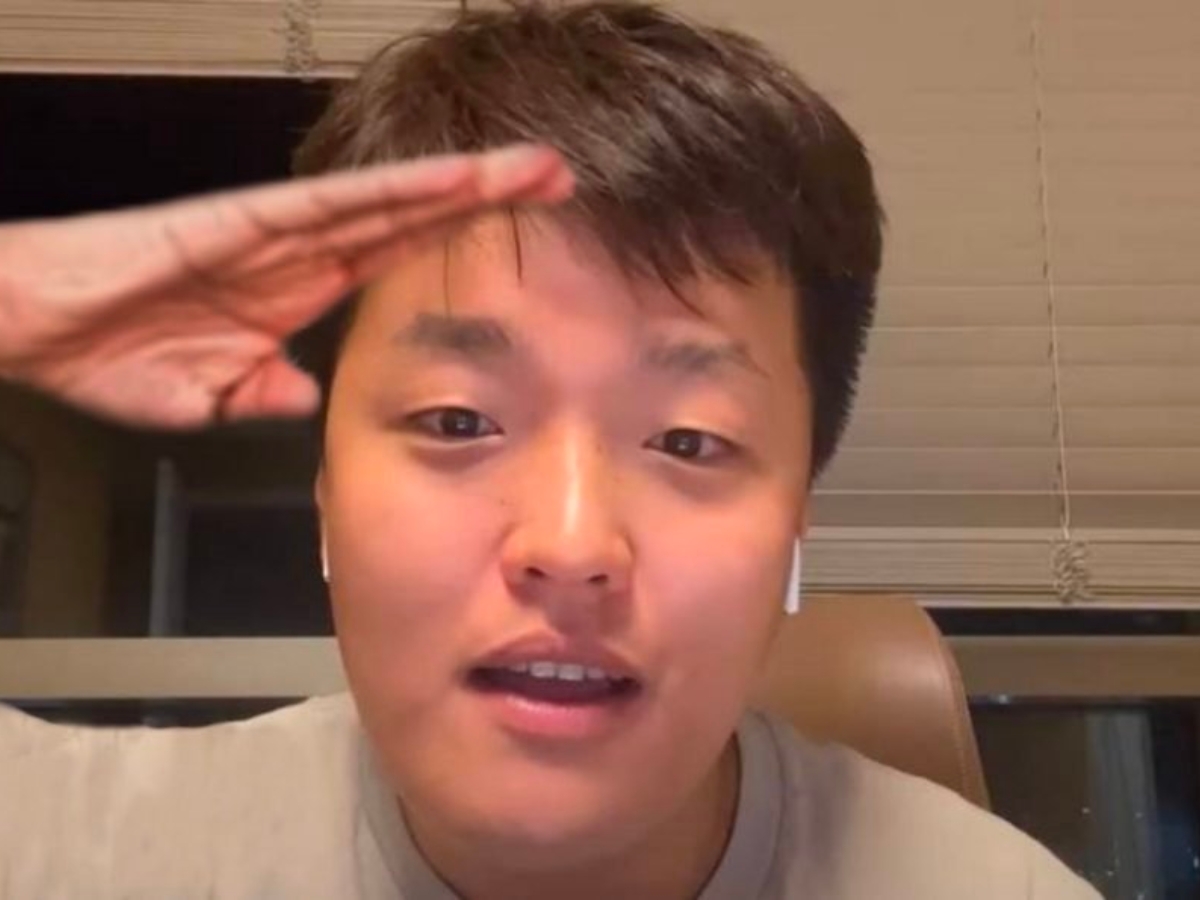 The TerraUSD (UST) stablecoin is an algorithmic stablecoin that was meant to be balanced by Terra Luna tokens inside the Terra ecosystem.
The supply of Terra stablecoins was adjusted based on demand in the market. When more people wanted to buy Terra stablecoins, the supply increased. When people wanted to sell Terra stablecoins, the supply was supposed to be decreased. This supply adjustment was supposed to keep the price of Terra stablecoin stable.
Kwon was known as a boaster once the system was up and running, he would be lording it over everyone who wasn't a self-made crypto billionaire. As one of our crypto personalities, we can say that he definitely displayed pride before a fall.
He even named his daughter after his "greatest invention" and we can only guess as to how she will feel about that down the track.
It all started out so well. But then, it went horribly wrong. In May 2022, TerraUSD and Luna experienced a catastrophic crash when the algorithmic system failed, causing billions of dollars of investor money to be wiped out.
As a result, Kwon faced criminal charges from multiple countries across the world. He went on the run, trying to get to Dubai using a false passport, but was eventually arrested in March of 2023 in Montenegro. He has been jailed for the false passport, and will languish in prison until the time comes where other charges catch up with him.
Crypto personalities: Justin Sun
Justin Sun is the founder and CEO of the TRON Foundation, which operates the TRON blockchain platform. Tronix (TRX) is the native crypto of TRON.
TRON aims to create a decentralised internet ecosystem where users can share content and entertainment.
As for making the list of crypto personalities, Sun makes the cut for his rather strange marketing moves. For example, he once bought a huge ad on the side of a building and put his face on it, with not a lot of other information. This was in October of 2022, and it is doubtful that it will be forgotten easily. 
He also acquired BitTorrent, a peer-to-peer file-sharing platform, and created a crypto token to be used on the platform, BTT.
While he was born in China, he now has Grenadian citizenship, and once served as the Permanent Representative of Grenada to the World Trade Organization (WTO). He was fired from this role when a new political party was voted in and he lost his diplomatic status.
SEC troubles
Sun has also felt the breath of the SEC down his neck. In March 2023, he was sued by the SEC for selling unregistered securities. The SEC has also alleged that Sun engaged in wash trading and market manipulation to bolster the prices of tokens.
Sun organised with celebrities to promote two different tokens, however these celebs did not declare that they were being sponsored to do so. The celebs included Jake Paul, Akon, Austin Mahone, Ne-Yo, Soulja Boy, Lindsay Lohan, and Lil Yachty, among others. The SEC went after them, and Sun, for illegal touting, and made individual settlements with Sun and the celebs.
Sun is also a big spender on NFTs, buying big-name non-fungible tokens with his own crypto, TRX. He is active on Twitter and continues to promote all of his crypto interests.
Crypto personalities make the crypto world go around, and we will be sure to keep adding more to this list as new people burst through with the good, the bad and the ugly of crypto life.
Crypto personalities: Jackson Palmer of Dogecoin
Dogecoin, the first "memecoin" cryptocurrency, started as a joke. Based on the "doge" meme, the crypto was let loose in 2013, and it surprised many by being a massive hit. At the time of writing, it was the eighth most popular crypto by market cap in the world. Which is an excellent result considering that it was started as a parody of Bitcoin, the first and biggest crypto in the world.
Two software engineers were behind the memecoin, Billy Markus who is American, and Jackson Palmer, who is Australian. Both are crypto personalities in their own right, but Jackson Palmer is known for having internet spats with people about Dogecoin, and the idea of cryptocurrencies.
Palmer has even had a huge spat with the richest guy in the world, Elon Musk. Palmer claimed that he contacted Musk saying that he had developed a bot that could detect crypto scams on Twitter.
When Musk couldn't work out how to use it, the war of words kicked off.
Since then, Palmer has kept a lower profile, concentrating on advocating for digital privacy, cybersecurity, and responsible technology use.
Crypto personalities: Jesse Powell
Jesse Powell is an American entrepreneur and the co-founder and CEO of Kraken, one of the world's largest cryptocurrency exchanges.
As one of our crypto personalities, Powell is probably most famous for being a polarising figure when it comes to staff at Kraken. He published a "manifesto" on the Kraken blog, and followed this up with some posting on Twitter, which led to a number of staff quitting. More or less, he accused a small section of staff of being triggered whereas others said it was a case of workplace discrimination. The argument rages on.
Powell co-founded Kraken in 2011 in San Francisco, California, and it was one of the early exchanges, holding the number one position until Coinbase and Binance grew larger. At the time of writing, Kraken is the third-largest exchange in the world.
He is definitely an "interesting" person to follow on Twitter.
Powell has since stepped down as CEO but he maintains his position as Chairman of Kraken.
Crypto personalities: Gary Gensler
Gary Gensler is crypto's biggest baddie and most disliked of the crypto personalities. As the Chairperson of U.S. Securities and Exchange Commission (SEC), he seems to have made it his mission to start a war on crypto. Many people who work in the crypto industry say that under Gensler, the SEC is stifling innovation and blocking economic growth.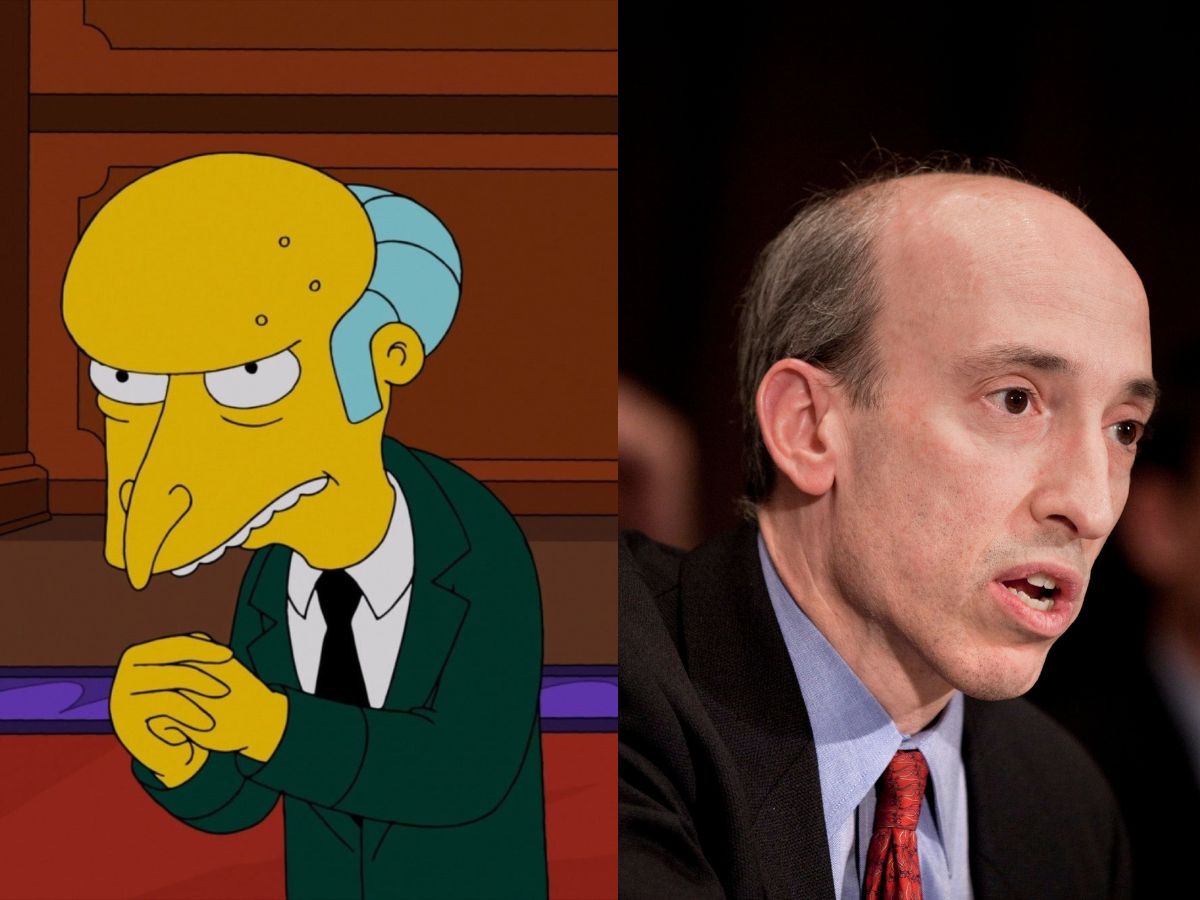 Most famously, Gensler has dragged Ripple to court, with the claim that Ripple's cryptocurrency, XRP, has broken rules. Except, these rules don't exist yet. Gensler and the SEC has also recently brought charges against Coinbase and Binance, which both exchanges are fighting in court.
Gensler was also accused of getting cosy with FTX when the exchange was at its height in popularity, and giving them an easy ride. This is while right under his nose, FTX was stealing from its customers.
He's not a popular guy and it's not likely that he ever will be.