Yesterday, Coinbase sent out an email newsletter to its customers, speaking about the Pepe memecoin that has risen meteorically in the past few weeks. Coinbase claimed that Pepe Coin was based on a symbol of hate and as such would not be listing it.
What Is Pepe Coin?
Pepe coin is a memecoin based around the "Pepe the Frog" meme. The original character was created by artist Matt Furie. The aim of the coin is to be the "killer" of other popular memecoins like Dogecoin and Shiba Inu. Like many other memecoins, Pepe Coin was founded by an anonymous entity.
Originally, the Pepe meme gained popularity on internet forums such as 4chan and Reddit in the early 2010s. Through those channels — primarily 4chan — the meme became co-opted by alt-right and white supremacist movements that emerged initially in the United States before spreading globally.
The Pepe image was modified to push racist and anti-Semitic themes, and became associated with Nazi imagery. During the 2016 U.S. presidential election campaign, then-Republican frontrunner Donald Trump retweeted an image of himself cast as Pepe.
In the ensuing years, the creator of Pepe the Frog has sought to reclaim his image and distance it from these groups.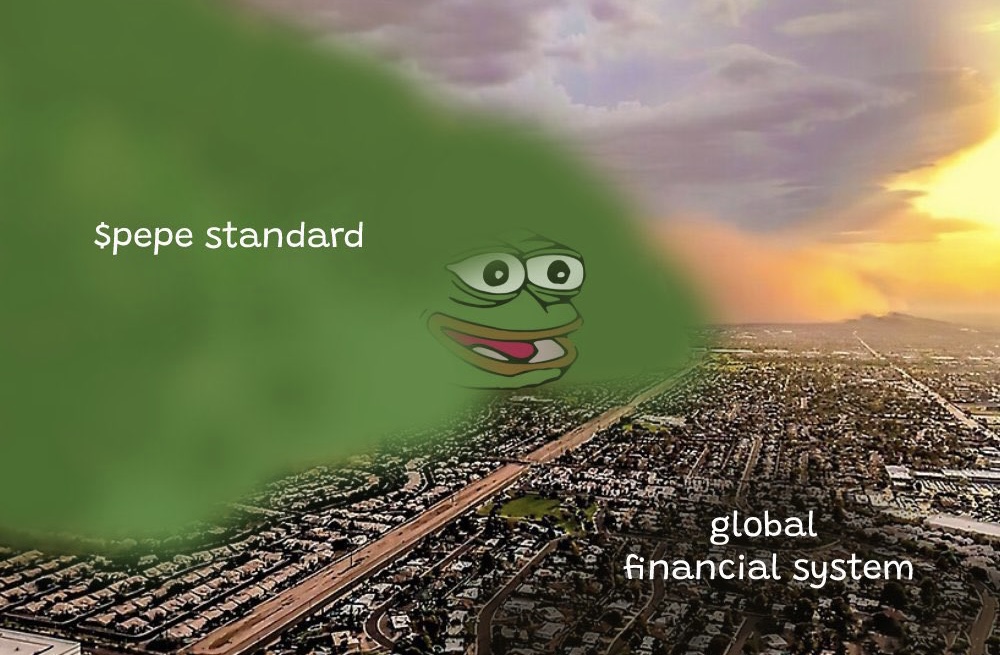 The Pepe Coinbase Drama
Coinbase said that the Pepe meme is a hate symbol that has been taken over by alt-right groups.
This caused a backlash from the Pepe community, who largely vowed to switch their business to the Gemini Exchange.
Pepe Coinbase Newsletter
The newsletter cited the Anti-Defamation League's decision in 2016 to include the character in its database of hate symbols.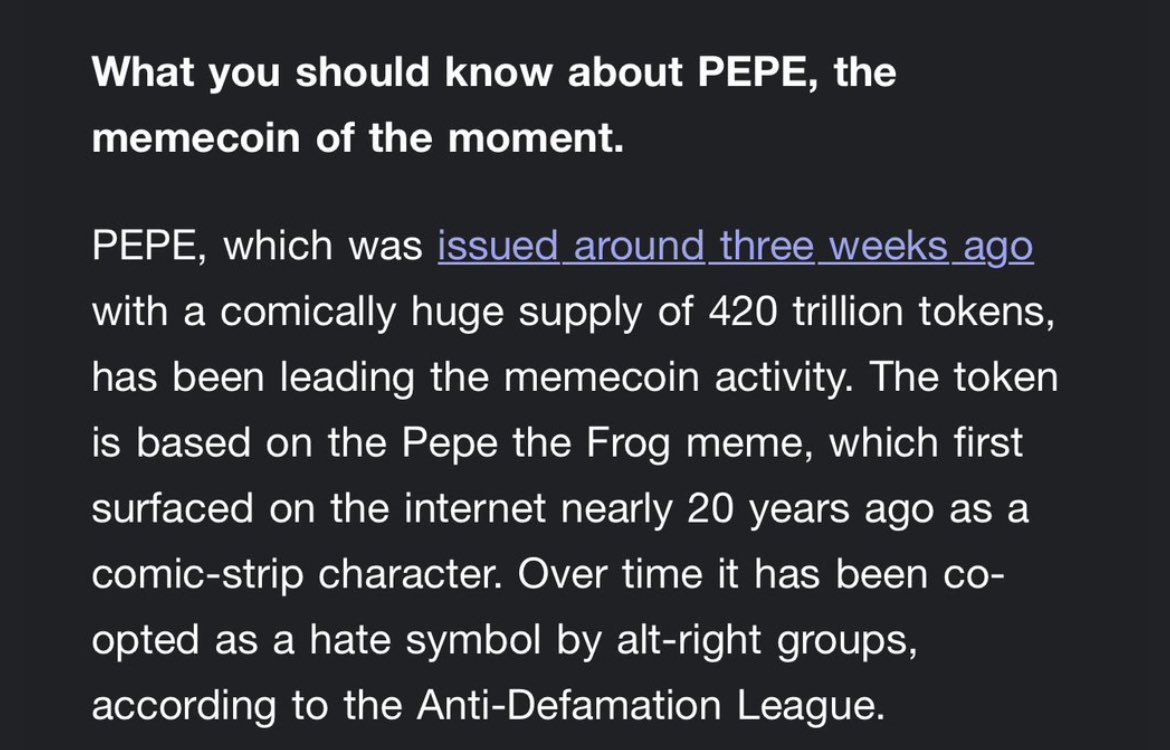 However many Pepe fans argued that Coinbase had misunderstood the ADL's directive, and misunderstood the Pepe meme.
Many holders of the Pepe token demanded Coinbase to issue an apology. They also called for a boycott of Coinbase, while others were just outright confused by the move.
The backlash caused by the emailed newsletter has affected the price of Pepe, which fell 2.6% in the hours following the news.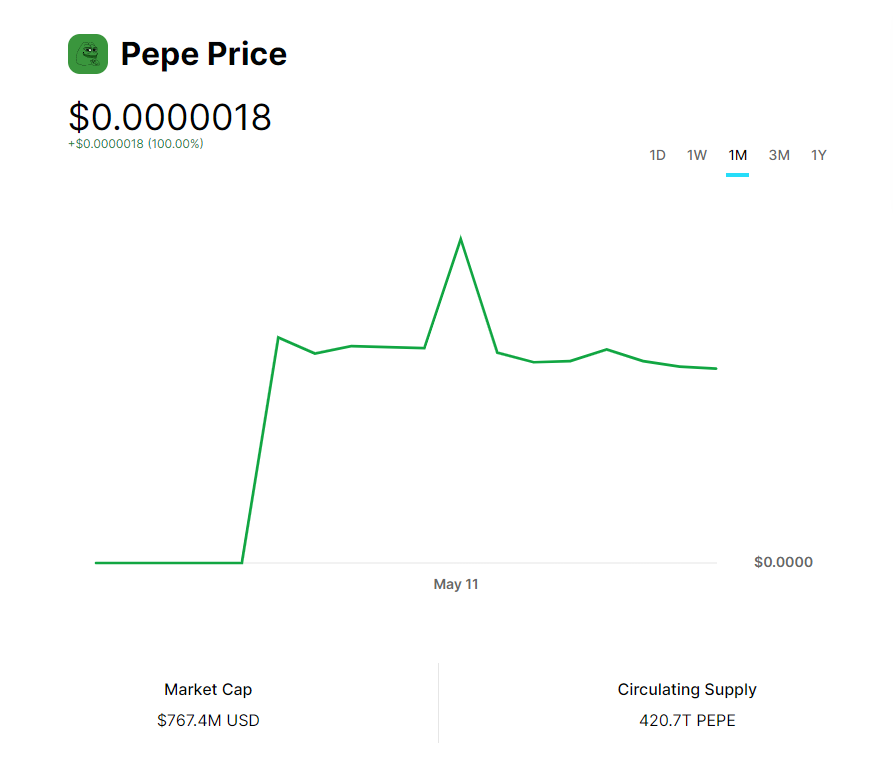 At the time of writing, Coinbase still had a guide on their website as to how to buy Pepe.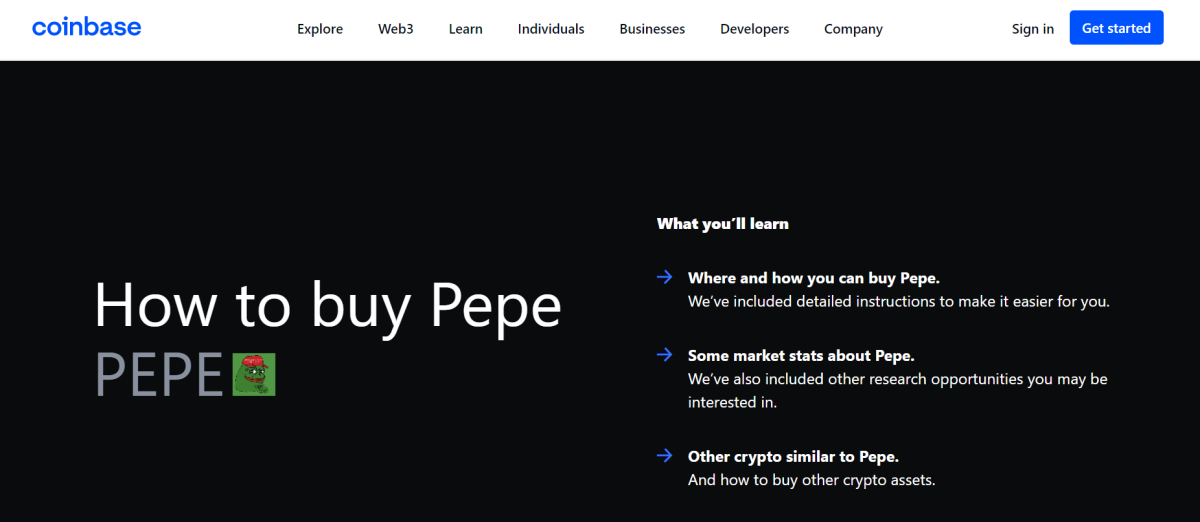 Other Coinbase controversy
Previously, The New York Times reported recently that Coinbase had faced allegations of "racist or discriminatory" treatment of employees. Coinbase denied the allegations. This may explain their overly-careful navigation of the situation.
The Gemini exchange was happy to step in and take the Pepe business, and took to Twitter to give out big Pepe energy.
Memecoins trade on cultural and internet symbolism, so it will be interesting to see how this implosion will continue to affect the Pepe coin price. Another day, another memecoin drama.