The price of Ripple's native token 'XRP' has pumped a staggering 25% in the last 24 hours, as crypto investors share their optimism over the outcome of a two-year-long court case with the US Securities and Exchange Commission (SEC).
At the time of writing, XRP is changing hands for US$0.47 (AU$0.70) up considerably from a price of just US$0.37 (AU$0.55) this time yesterday.
The bulk of the excitement behind the upward surge of XRP comes from speculation that a prolonged court battle between the powerful SEC and XRP will soon be coming to a close. All of the evidence from both parties has now been heard, and the only thing left to do is for District Judge Analisa Torres to issue her final verdict. Crypto investors seem to be fairly optimistic that regulators will rule in favour of Ripple.
For those who haven't been following along, the court case between Ripple and the SEC is centred around whether or not XRP can be legally defined as a 'security', and will determine if two of Ripple's key executives violated the registration provisions of the Securities Act of 1933 by issuing the token to investors.
It's not just XRP holders who are watching with bated breath, as the outcome of this case could have major repercussions for the broader crypto industry. If District Judge Torres takes the side of the SEC, it could set a worrying precedent for a number of other cryptocurrencies, potentially seeing them declared 'securities' in the eyes of US lawmakers.
Any cryptocurrency deemed a security would fall under far more stringent regulatory measures that would have a considerable impact on how easily investors could buy or sell the token in question.
Still, even if Ripple were to lose the case against the SEC, Ripple's CEO Brad Garlinghouse said he will simply move the company abroad and continue as normal. This means that even with a negative ruling, the price of XRP may not be drastically affected in the long run.
A number of prominent figures from the crypto industry, including Messari founder Ryan Selkis have thrown their weight behind Ripple ahead of the imminent ruling. Selkis claims that because the XRP ledger is actually a payments infrastructure, it is an "overreach" to conclude that the XRP token is a security.
Are cryptocurrencies really securities?
The Gary Gensler-led SEC has long argued that the bulk of cryptocurrencies are actually securities, as the majority of crypto holders invest in the assets with the aim of realising sizeable profits.
Speaking to a conference of attorneys in September, SEC chair Gary Gensler called on all crypto companies to register with the agency. "Given that many crypto tokens are securities, it follows that many crypto intermediaries are transacting in securities and have to register with the SEC in some capacity," Gensler said.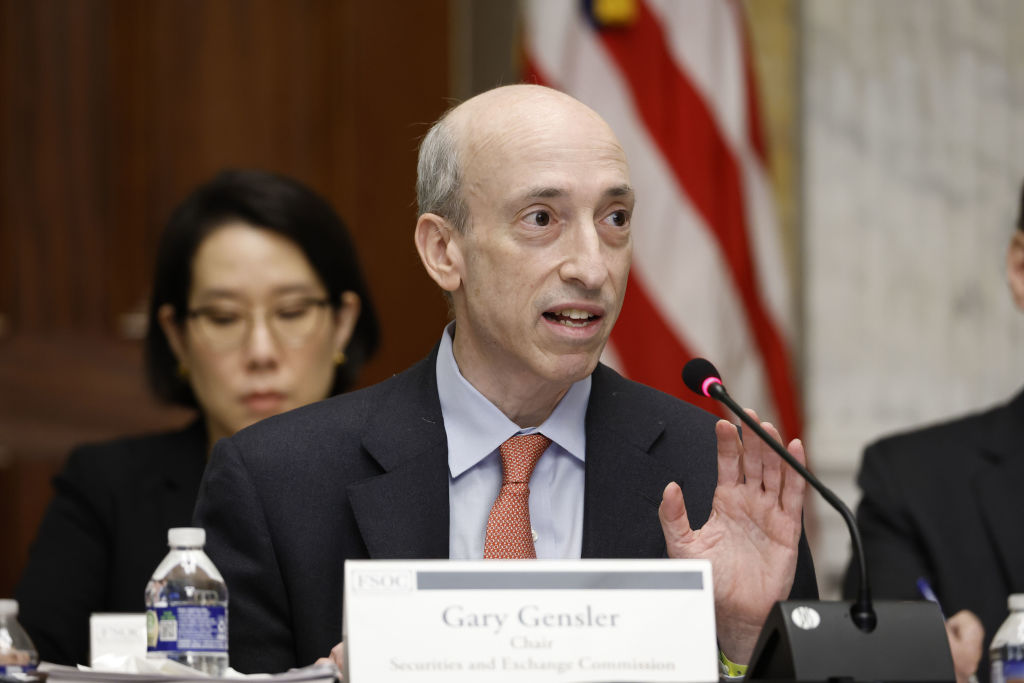 This view is far from unanimous across regulatory bodies in the US. While New York Attorney General Letitia James claims that Ether — the native cryptocurrency of the Ethereum network — should be treated as a security, another major US regulator, the Commodities and Future Trading Commission (CFTC), has argued at great length that Ether should be viewed as a commodity and therefore be legislated under its authority.
Many within the crypto space see the argument that cryptocurrencies should be deemed securities as preposterous. Jai Massari, the founder of crypto platform Callisto Network (CLO) and lecturer at Berkeley School of Law in California claims that the SEC's current model for assessing whether a crypto asset is actually a security is outdated and based on set qualifications that do not adequately call into question a number of constantly changing factors such as decentralisation.
While many market participants are enthused that the case is finally coming to a close, nobody actually knows for sure when the verdict will be handed down. It could be announced anywhere from tomorrow but could also be weeks or even months away. Until then, the crypto industry will remain perched on the edge of their seats, hoping for the best.