Cathie Wood, the CEO of emerging technologies fund ARK Invest, has doubled down on her support for popular cryptocurrencies like Bitcoin (BTC) and Ethereum (ETH).
In an interview on Monday, Wood said her confidence in blue chip cryptocurrencies like BTC and ETH remains strong because they "didn't skip a beat" even as a rolling wave of centralised crypto firms collapsed, tanking the prices of the crypto assets themselves.
"Sam Bankman-Fried didn't like Bitcoin. Why? Because it's completely decentralised and he couldn't control it."

Cathie Wood, CEO of ARK Invest.
Wood points to the implosion of crypto companies like the now-defunct exchange FTX, collapsed crypto lender Celsius and bankrupt crypto hedge fund Three Arrows Capital as examples of "completely opaque" and "centralised" entities that stand in stark contrast to decentralised blockchain networks.
Cathie Wood Bitcoin
Wood also bolstered her investment thesis by pointing to "three simultaneous revolutions". The first being the money revolution, pioneered primarily by the movement of capital into Bitcoin. The second is the financial services revolution led by the use of decentralised finance protocols and smart contracts on the Ethereum network.
The third and most important revolution that Wood points to is the emergence of 'digital property rights' being pioneered by the nascent Web3 industry.
"The best way to lift people out of poverty is to give them immutable property rights and we [ARK Invest] think that Web3 is all about bringing digital property rights into this new world," Wood told CNBC.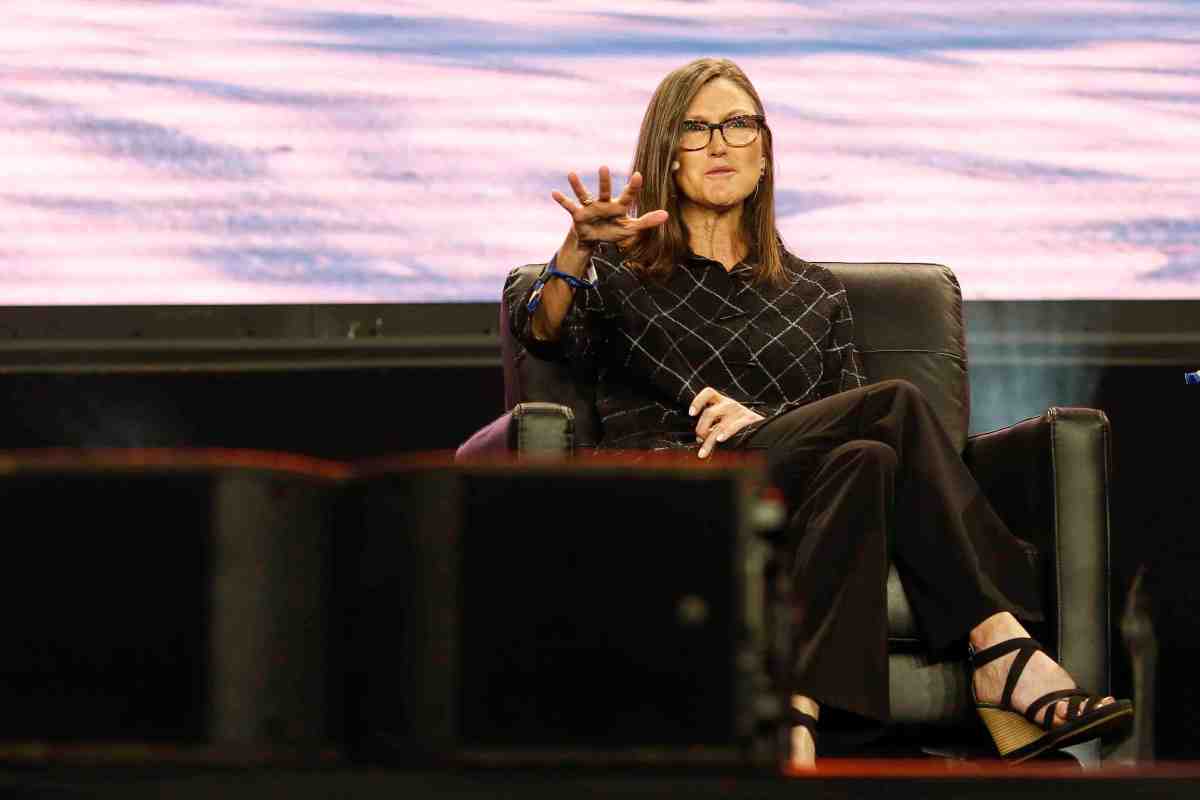 Wood's suite of high-growth, tech-focused investment funds which invest in companies including the likes of Shopify, Tesla and Roku performed spectacularly in the bull market that began in late 2020. Unfortunately for Wood, a widespread market decline saw the value of her funds crash last year.
Ark Invest
ARK's flagship investment fund, the ARK Innovation ETF (NYSE:ARKK) fell approximately 69% throughout 2022, but has climbed more than 27% since the beginning of this year.
A January report from Wood's ARK Invest predicted that the price of a single Bitcoin remains on track to reach US$1 million by the year 2030. Even in the face of an industry rocked by crises, ARK points to a number of fundamental differences in Bitcoin adoption that strengthen its position when compared to previous downturns. These include a higher hash rate, increased long-term holder supply and a growing number of addresses with non-zero balances.
"Contagion caused by centralized counterparties has elevated Bitcoin's value propositions: decentralization, auditability and transparency," ARK wrote in its 'Big Ideas' report. "Its network fundamentals have strengthened and its holder base has become more long-term focused."