Terraform Labs CEO and crypto fugitive Do Kwon has been arrested at an airport in Podgorica, the capital city of Montenegro, according to the country's Minister of Interior, Filip Adzic.
"Montenegrin police have detained a person suspected of being one of the most wanted fugitives, South Korean citizen Do Kwon, co-founder and CEO of Singapore-based Terraform Labs," Adzic wrote in a tweet.
Kwon was detained in Podgorica along with Hon Chang Joon, the Chief Financial Officer of Terraform Labs. According to Montenegro's Interior Ministry, the pair were attempting to fly to Dubai – a country known for its relaxed extradition laws — using falsified Costa Rican traveling documents.
Do Kwon: Equipment
Montenegrin police also found the pair with three laptops, five mobile phones as well as Belgian and South Korean travel papers. Interpol claimed that the Belgian travel documents were falsified.
Do Kwon became the subject of international headlines after his multi-billion-dollar crypto project, Terra Money went down in flames in May last year. The Terra Money ecosystem was made up of two tokens: an algorithmic US Dollar-pegged stablecoin called UST and a sister token called LUNA, which was used — by way of a Rube Goldberg machine-style arbitrage — to keep the UST token tied to a value of US$1.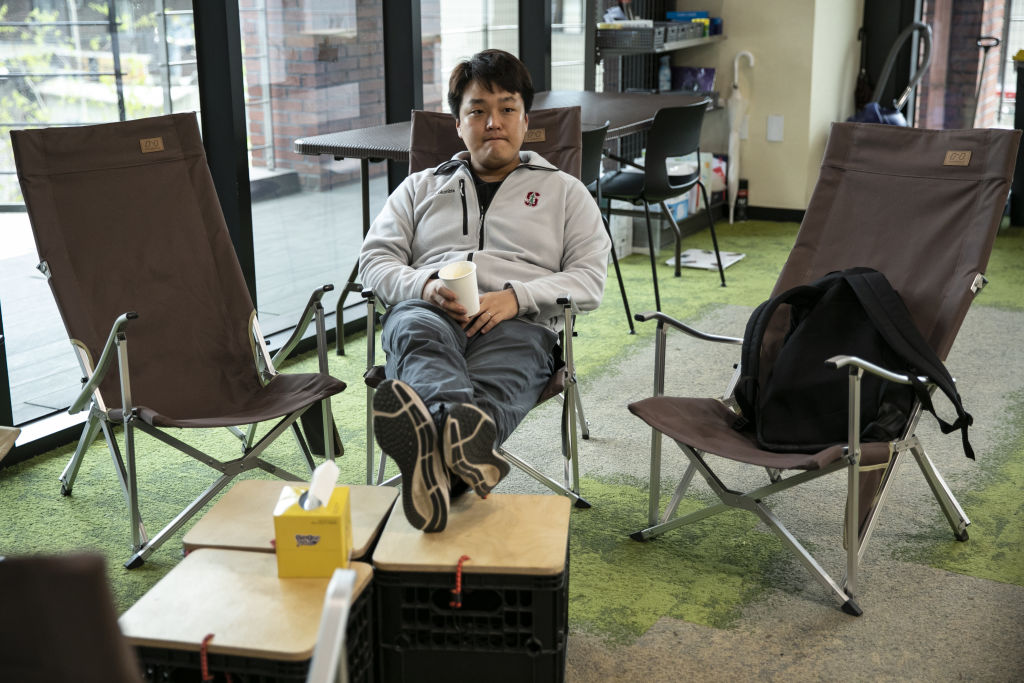 Do Kwon going down
Unfortunately for Kwon and the tens of thousands of people who invested in Terra Money ecosystem, a group of sophisticated traders figured out a way to 'de-peg' the UST stablecoin and drive the price of the entire project to near-zero in a matter of days, wiping out nearly US$40 billion in value from the face of the earth.
As a result of the crash, Kwon now faces a long list of fraud charges from the US Securities and Exchange Commission (SEC) and is wanted for securities-law violations in his home country of South Korea, where authorities have stripped him of his passport and issued a warrant for his arrest.
Despite his whereabouts being the subject of great debate, Kwon has made some public statements over the last year, including an appearance on Laura Shin's 'Unchained' podcast where he claimed that he was "not on the run" and tried to downplay his role in the events that led to the Terra Money collapse.
This week in Web3
It wasn't just Do Kwon in the crosshairs this week. A number of other major actors in the crypto space were also subject to increasing hostility from regulators, with 'His Excellency' Justin Sun and US-based crypto exchange Coinbase also being dragged into the firing line of the SEC.
Justin Sun & celebrities charged by the SEC
Here's what Soulja Boy didn't tell 'em: that he was allegedly paid thousands of dollars to promote cryptocurrencies.
The viral late-2000s-era rapper, alongside a list of other celebrities including Lindsay Lohan, Jake Paul, and Akon, was charged by the SEC for illegally promoting a number of different cryptocurrencies. These litigations are part of a larger lawsuit against Justin Sun, the founder of crypto project Tron.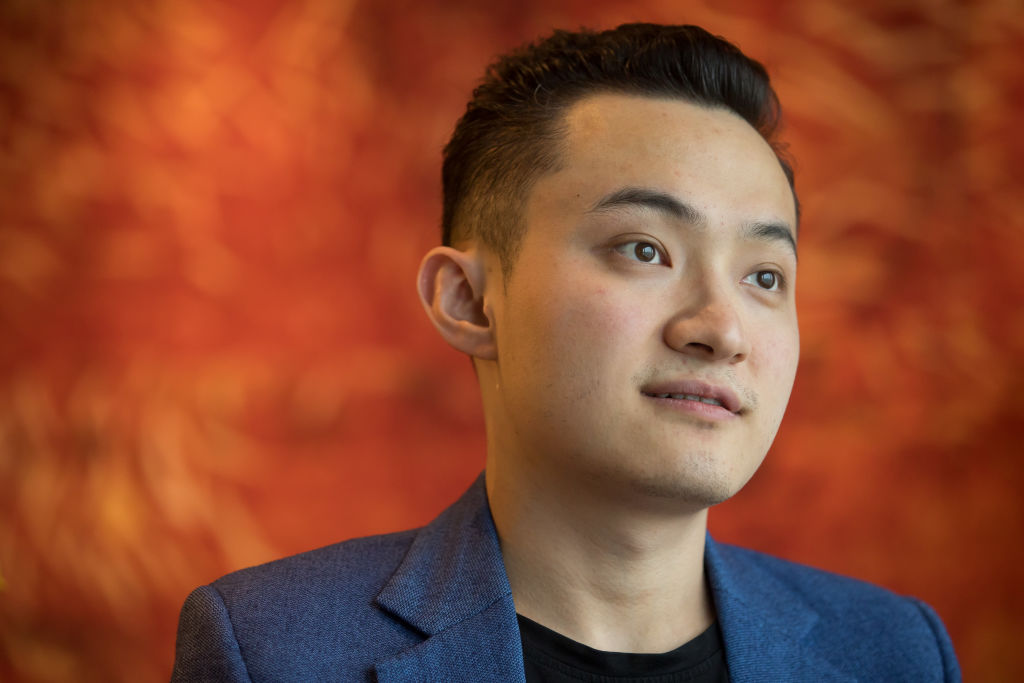 Sun was charged by the SEC for the offering and sale of unregistered crypto asset securities, as well as fraudulently manipulating the secondary market of Tron's native token, TRX, through a practice known as wash trading.
Coinbase receives a 'Wells Notice'
Coinbase, the largest publicly traded crypto exchange in the US was hit with a Wells Notice from the SEC. A Wells Notice is an official document that typically precedes major legal action. According to Coinbase, the potential enforcement actions would be aimed at a number of the exchange's spot market trading products as well as its Earn, Prime and Wallet services.
Coinbase CEO Brian Armstrong took to Twitter to deliver his 1.2 million followers with an update after the exchange received the document from the agency.
Further down in his Twitter thread, Armstrong said that his company is, "excited to work with all governments and regulators around the world who are focused on putting in place clear rules to regulate the crypto industry."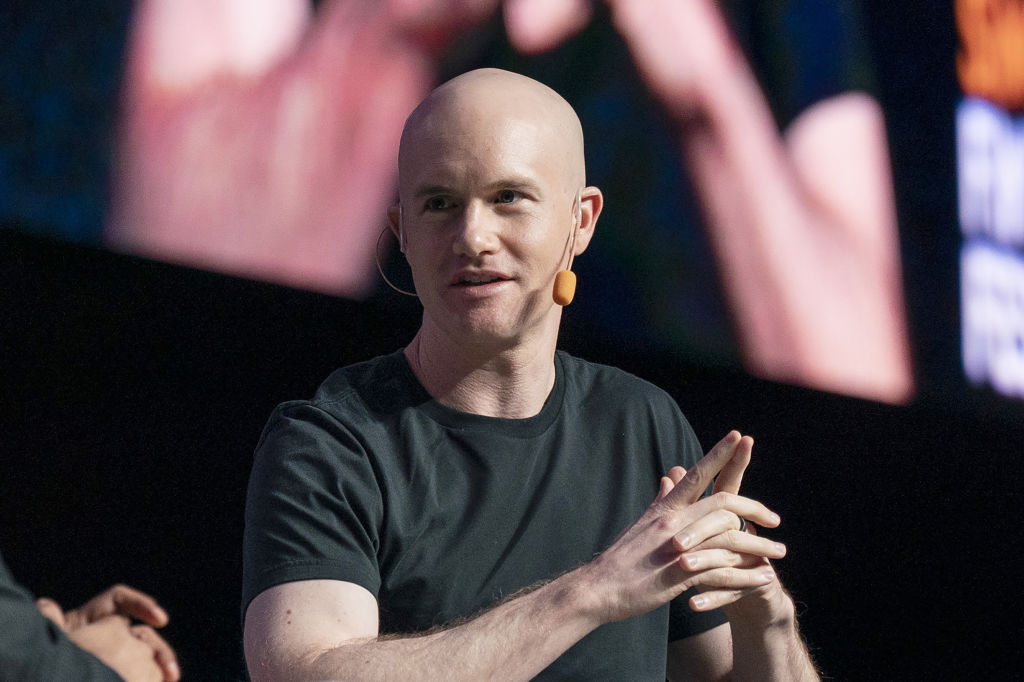 SEC Chair Gary Gensler has repeatedly argued that the bulk of the tokens, products ad services offered by crypto companies are actually securities and has called for trading platforms to register with his agency.
Was Trump arrested? Not yet…
Donald Trump told his followers this week that he was expecting to be arrested. Nobody knows when, but amid the news, AI-generated images of his arrest took Twitter by storm.
In a series of photos created with AI art generator Midjourney, Trump was depicted running and being arrested by police officers. The creator responsible for the photos, Eliot Higgins, says he's now banned by Midjourney.
ChatGPT went down
If you have ChatGPT open in one browser tab at all times, you may have noticed that the chatbot was sort of cooked early this week.
It was later revealed that ChatGPT and DALL-E – both owned by OpenAI – suffered a "web interface incident".
CEO Sam Altman tweeted an apology clarifying that due to the incident, some users were able to read other users' ChatGPT conversation titles.
"We feel awful about this," Atman wrote.
All the cash money invested in crypto
There's a fair bit of cash that went around in Web3 and future tech circles this week.
Here's the biggest funding deals:
Markets wrapped
Crypto markets this week have been on one hell of a ride. Bitcoin (BTC) has been surging since the start of the year, and while many commentators from the world of traditional finance thought that the banking crisis would see the price of Bitcoin plummet, it's gone and done the exact opposite.
According to Carlos Gomez, the Chief Investment Officer at Belobaba Crypto Asset Fund: the reason for Bitcoin's spectacular price performance during a time of widespread financial turmoil is because investors are finally beginning to see Bitcoin's value as a "safe haven" as major banking institutions become the subject of increasing scrutiny from both governments and the public.
At the time of writing, Bitcoin is changing hands for US$28,287 apiece, up nearly 13% for the week. Investors have renewed optimism that Bitcoin could son break the fabled $30k line, which would mark the first time BTC has traded above this level since July last year.
Ethereum (ETH), which is typically the more volatile of the two largest cryptocurrencies, has been far more subdued in recent weeks, only growing 8.3% over the course of the last seven days. Many crypto market participants have attributed Ethereum's muted price action as a result of investors favouring Bitcoin as the asset of choice during banking turmoil.
Winners and losers
The biggest gainer of the week was MASK, the native token of the Mask Network, which surged a whopping 56% over the last seven days. Don't worry, no one else has heard of Mask Network either. In short, Mask is a protocol that allows its users to send encrypted messages via Twitter and Facebook. It acts as a bridge between the internet and a decentralised network running on top.
Coming in at a distant second was CFX, the native token of the Conflux Network, which is China's largest public blockchain. CFX grew 15% this week, following an extraordinary rally at the beginning of the year. In February, a number of tokens with ties to China and Hong Kong surged as Hong Kong announced a relaxation of its policies towards crypto. Overall, CFX gained a whopping 1300% between January 1 and February 21.
The biggest loser this week was Arbitrum, whose ARB token is currently down a whopping 88%. Arbitrum's token has only been trading for less than 12 hours, after millions of dollars of ARB were 'airdropped' to holders.
This essentially means that tens of thousands of crypto enthusiasts have been given 'free money' for simply using the Arbitrum network in the early stages. The immense downward price action is the result of ARB holders rushing to sell their holdings.
And that's pretty much everything that happening in Web3 this week. Enjoy your weekend from the crew here at The Chainsaw.
As always, here's some fresh memes from us to you.