Most Expensive NFT: Some of the most expensive NFTs in history are worth more than a superyacht.
Exploding in 2021, the NFT market generated over US$25 billion worth of trading volume, eventually losing momentum with the sharp decline in the cryptocurrency market over the past year.
Our list explores the top 10 most expensive NFT sales in history, ranging from the infamous CryptoPunks, to Beeple's 1/1, somewhat dystopian artwork and topping it off with a masterpiece by digital artist 'Pak'.
So sit back, relax and be prepared to catch your jaw as it drops to the floor!
10. CryptoPunk #3100: US$7.57 million (4200 ETH)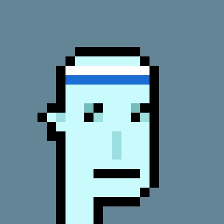 Currently in 10th place and sold for a whopping 4200 ETH (US$7.57m) in March 2021, CryptoPunk #3100 takes pole position as the most expensive NFT to change hands last year. An alien with simple headband attribute, puts this CryptoPunk among the top 10 rarest of the collection. In fact, it ranks 7th place according to NFT rarity tool, Rarity.Tools.
Credited as inventors of the 10k generative art PFP collection, CryptoPunks are amongst the oldest NFT projects and therefore hold tremendous historical value.
Larva Labs Studio, founded by Canadian software developers Matt Hall and John Watkinson, birthed CryptoPunks as a free mint on the Ethereum blockchain back in June 2017.
The person behind ownership of CryptoPunk #3100 remains unknown. It is currently held at the following Ethereum address.
CryptoPunk #3100 was the last on-chain 'Alien' punk sale of 2021 and currently listed at a price of 7300 ETH, approximately US$9.3m.
9. CryptoPunk #5577: US$7.7 million (2501 ETH)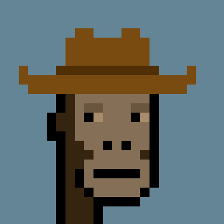 Believed to have been purchased by Robert Leshner, CEO of Compound Finance, this 'Cowboy-hat' punk sold for 2501 ETH (US$7.7m) in February this year, with Leshner tweeting a not so cryptic "Yeehaw".
Why is it valuable?
As 1 of 142 'Cowboy-hat' punks and 1 of only 24 'Ape' punks, this NFT is naturally rare and sits at 9th position on our list of the top 10 most expensive NFT sales in history.
8. CryptoPunk #4156: US$10.26 million (2500 ETH)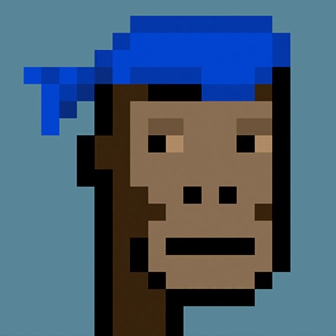 Sliding in at 8th position, CryptoPunk #4156 sold for US$10.26m in December and is without a doubt, the most famous Punk sold in 2021.
Pseudonymous NFT personality and builder, Punk4156 stated "time to move on" following frustration over Larva Labs, the project's future and copyright policies. For some, letting go of the 'bandana ape' felt like the end of an era.
7. Tpunk #3442: US$10.5 million (120 million TRX)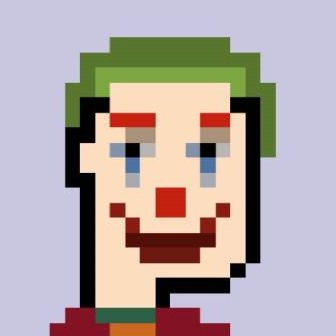 Purchased by TRON founder Justin Sun in August 2021, this rare 'Joker' Tpunk makes its way to 7th place on our list.
After the purchase, an enthusiastic Sun tweeted:
Being outbid by US$250,000 on Beeple's Everydays: the First 5,000 Days, Sun is well-versed in the world of NFTs.
Inspired by the CryptoPunk NFT collection, Tpunk's consists of 10,000 avatars on the Tron blockchain and really shows that imitation seems to be the most sincere form of flattery in the NFT space.
6. CryptoPunk #7523: US$11.75 million (4700 ETH)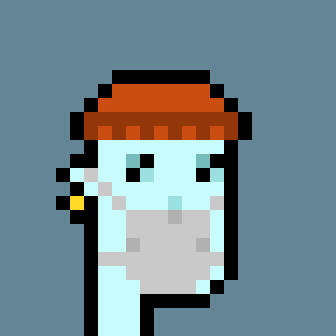 Making its way to 6th position on our list of the 10 most expensive NFT sales in history, CryptoPunk #7523 or 'Covid Alien' was purchased by Shalom Meckenzie in June 2021.
Listed for auction by Silly Tuna, a prominent member of the NFT community, the sale was seen as a huge push towards mainstream adoption.
Occurring as part of Sotheby's Natively Digital Auction, the sale is not reflected on the blockchain.
5. CryptoPunk #5822: US$23.7 million (8000 ETH)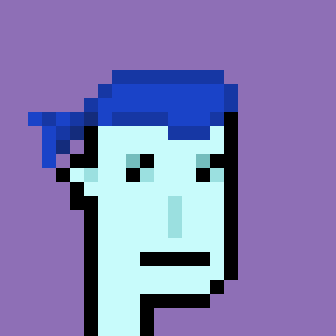 Sold to Deepak Thapliyal, CEO of Chain, in February 2022, the alien-style punk featuring a blue bandana is the most expensive CryptoPunk ever sold.
Tweeting an image of his punk together with an alien emoji, Thapliyal proudly flexed his new purchase.
As one of only 9 rare 'alien punks' to exist out of 10,000, fetching such a high price within such a historical collection was inevitable.
4. Beeple — Human One: US$28.9 million (4700 ETH)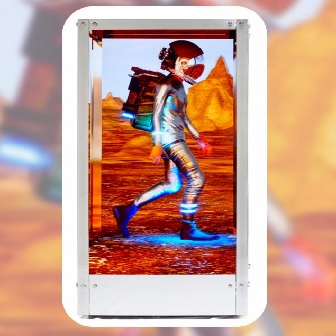 Selling for a staggering US$28.9 million at a Christie's auction in November 2021, Human One is an NFT like no other — dubbed by Beeple as "the first portrait of a human born in the metaverse."
As the acclaimed artist's first-ever physical piece, both the NFT and the kinetic video sculpture were auctioned as a single lot.
Web3 enthusiast 'Farokh' and founder of the DAO-governed NFT media brand, RugRadio, tweeted in support:
Featuring an apparent astronaut forever strolling through changing landscapes, projected onto the walls of its 4×4 foot physical box, a specially coded smart contract lets Beeple control what is displayed. Forever in progress digital artwork!
3. Clock: US$52.7 million (16953 ETH)
'Clock' NFT is the joint creation between Wikileaks founder Julian Assange and pseudonymous digital artist Pak.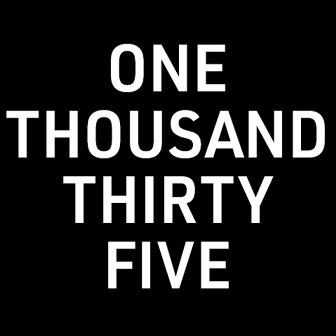 Depicting a timer of the days Assange has been held at London's Belmarsh Prison awaiting extradition to the US, the piece was sold to AssangeDAO, whose primary objective is fighting for the freedom of the WikiLeaks founder.
It was curated as part of Pak and Assange's Censored project, featuring over 29,000 tokenised messages from buyers of the collection. Messages can be viewed on OpenSea.
Pak took to Twitter after the auction closed in February 2022, stating:
"Reminder: Censored was a drop with no creator, developer, platform, middlemen share. All from people, for the people."
2. Beeple — 'Everydays: The First 5000 Days': US$69.3 million (38525 ETH)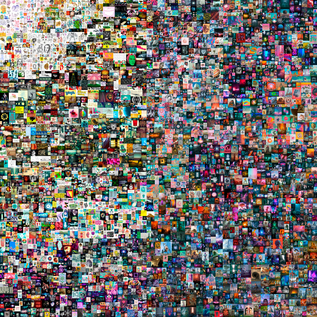 Sold in March 2021 to Singapore-based crypto investor Vignesh Sundaresan, also known as MetaKovan, 'Everydays: The First 5000 Days' debuts as Christie's first-ever digital art auction.
Mike 'Beeple' Winkelmann rose to stardom after fetching a dizzying US$69.3mil by selling a collage of 5000 unique digital images, created every single day for more than 13 years.
As quoted by Christie's: "The artist has stitched together recurring themes and colour schemes to create an aesthetic whole. Organised in loose chronological order, zooming in on individual pieces reveals abstract, fantastical, grotesque, and absurd pictures, alongside current events and deeply personal moments. Society's obsession with and fear of technology; the desire for and resentment of wealth; and America's recent political turbulence appear frequently throughout the work."
'Everydays: The First 5000 Days' remains the 4th most expensive artwork sold by a living artist at auction.
1. The Merge — US$91.8 million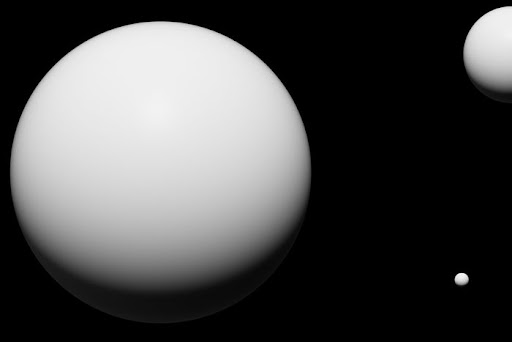 Earning 'Pak' pole position as the most valuable living artist in history, 'The Merge' sold for an eye-popping US$91.8 million in December 2021.
The Nifty Gateway sale saw 28,983 collectors spend US$91,806,519 to buy 312,686 total units of 'mass'. To expand on this: the sale allowed potential buyers the ability to purchase 'stakes' that could be stockpiled into a larger 'mass' toward the end.
The collector with the most 'mass' can buy or trade for existing shares on the secondary market, creating a higher value for their NFT.
"This will be the first time, ever, such an achievement is made," said the artist, "and not by a third party auction house, but a Web3 tech company."
'The Merge' comfortably earns first place in the 10 most expensive NFT sales in history!