FTX Sex: Just when you think the FTX story could not churn out more wild moments, we are regifted with new waves of (kinda gross) information. Will there be an SBF sex tape? We hope not.
The crashpad where the FTX clique all lived together has just been listed on a real estate website. Of course, every crypto enthusiast is now gawking at the luxury property. Why? Because it is now emerging as a hotspot of polyamorous sex between staffers. And, it was also a den of iniquity when it came to drug taking. The crashpad, now called a 'F*ckHut' for obvious reasons, is probably a crime scene. Good luck selling that, lads!
Quick backstory
FTX was a crypto exchange that collapsed in a miserable heap last week. The situation left retail customers reeling from personal losses, unable to access their crypto. Celebs and huge corporations were not immune and many of their investments have gone up in smoke. 
This included Football legend Tom Brady, who is rumoured to have lost millions. Unfortunately Brady will unlikely be able to go back to his ex-wife Gisele Bündchen to support him. She was knee-deep in FTX too. Both of them were brand ambassadors in cringey ads for the platform.
FTX was founded by Sam Bankman-Fried, also known as SBF on socials. If you held your crypto on FTX, he was, up until last week, your SuperBestFriend. Now, horrifyingly, for anyone who even touched anything FTX, he's a SuperBigFraud. 
In 2017, SBF started Alameda Research but was "legally" placed out of SBF's hands into the ownership of Caroline Ellison. When the company started failing, SBF allegedly used customer funds from FTX to try to save Alameda. This action was done without the knowledge of FTX customers, and it breached the FTX terms of service. SBF's string of absolutely terrible (and criminal) decisions led to both companies sinking into the depths of bankruptcy, taking innocent investor funds with it. 
F*ckHut that no one could afford
As the dust settles on the bankruptcy, and we all post-mortem the situation, details of how the FTX circle lived get more incredulous by the day. The cohort of well-connected, privileged and strangely awkward kids with unusually bad hair were all living together, residing in an outrageous expensive penthouse that they would soon find that no one could afford. And, they were apparently in polyamorous relationships with each other. WOULD EVERYONE STOP TOUCHING EVERYONE WHEN DEALING WITH OUR CRYPTO.
Let's just unravel each piece of info delicately because this level of drama doesn't happen every day. 
FTX Sex: The property
Nothing turns people into internet sleuths as fast as those who have lost their crypto due to ridiculous shenanigans. Such fine specimens were quick to find SBF's ex-Fu*kHut on a local property website.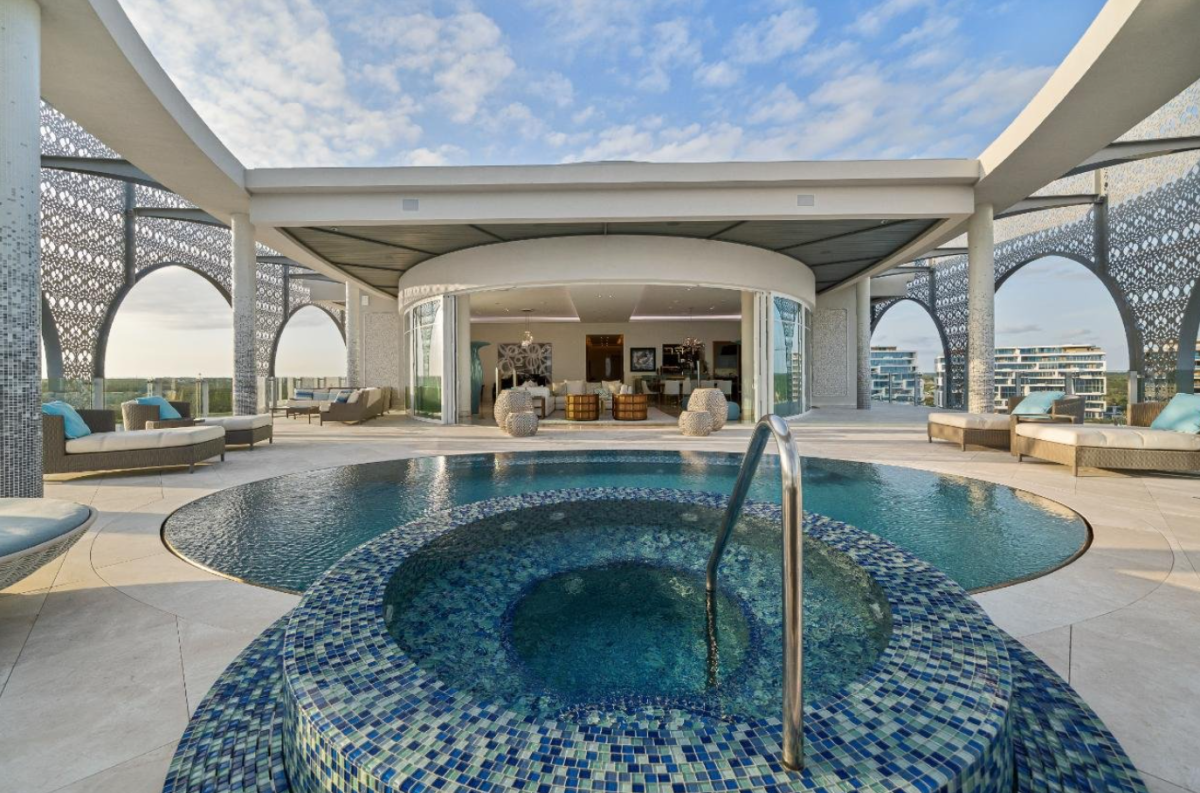 This luxury beast of a pad in the Bahamas is called the 'Orchid Building' and has an asking price of nearly $60 million. And this wasn't SBF's only ridiculous property purchase. It is thought that FTX bought multiple properties in the Albany Bahamas oceanside precinct. The juicy details came to light when a Twitter account called Autism Capital tweeted the details of the property.
FTXed in the F*ckHut
FTX sex is a subject that needs addressing. There are thought to be around ten people in the inner circle of FTX who appear to be against decent fashion. They worked with a tropical grunge vibe,  entwined with back history, going to university together or working together in previous lives. They also were all thought to have been seeing each other romantically at one stage or another, according to rumour.
In this sexy cabal is FTX CTO Gary Wang, and FTX Director of Engineering Nishad Singh. Under the spotlight however, is Alameda CEO Caroline Ellison who is  thought to have had romantic entanglements with SBF, among others.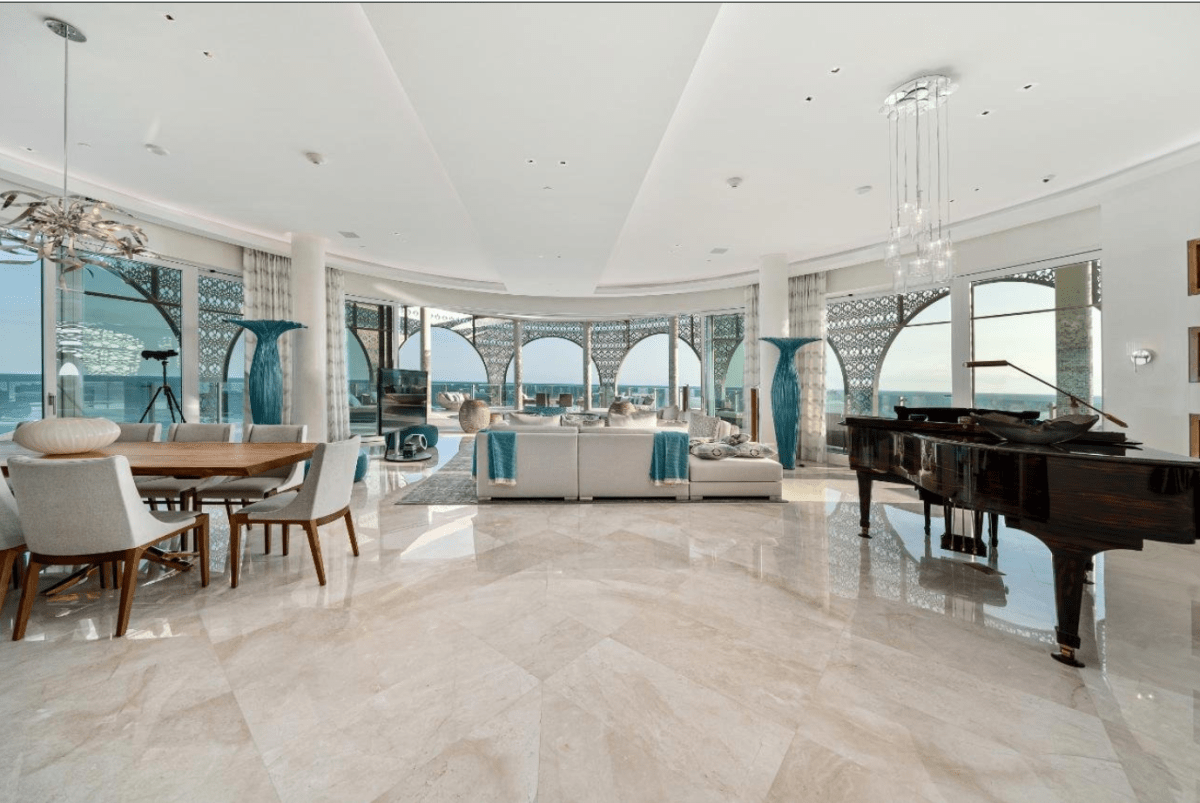 On her now-deleted Tumblr account, she talks about her interest in a poly lifestyle. Screenshots published by Autism Capital shared details about her interest in poly life, and the sexual activities of the team at FTX.
Fu*kHut, Caroline Ellison, SBF and drugs
So we have a crypto exchange collapse, a luxury property that no one could afford, poly sex, and now… drugs.  In a fine thread from SBF, we can see how he encouraged his team to pick the right drug for their working day. He was a fan of the idea that new employees should be offered a range of stimulants to improve cognitive outcomes while at their desks. 
As of writing, Caroline Ellison is taking the stand at the ongoing FTX trial to testify against SBF. She has thus far revealed damning information about her ex-boyfriend, including that he bribed Chinese official s US$150 million (AU$233 million) to unfreeze accounts tied to Alameda Research.
Alas. It seems that taking an array of stimulants and having awkward group sex with Caroline Ellison and SBF doesn't get the best results. Somebody alert HR, this could be new information.