Want to enter the cryptocurrency market, but don't have any experience? We have you covered. This beginner's guide to the best crypto exchanges in Australia explains the key terms you need to know for the crypto market, what you need to look for in an exchange and who offers the best information, access, support and usability for beginners. It also covers regulation and safety for crypto exchanges in Australia.
Cryptocurrency trading demand growing
While it is a relatively new industry, cryptocurrency has been traded since 2009 when Bitcoin was created. In less than 20 years it's estimated that nearly half a billion people now own crypto. Market research estimates that cryptocurrency trading will grow from a current value of US$37.7b to US$264.32b by 2030, with the Asia-Pacific region predicted to be the fastest growing market. 
Demand this great for any industry requires robust ways to meet supply, and cryptocurrency exchanges fulfil that need.
What is a crypto exchange?
A crypto exchange in Australia is a regulated platform that allows users to buy and sell cryptocurrencies. Exchanges provide an easy way for investors to deposit fiat (traditional or paper) currency and invest in digital assets.
They can also store crypto assets on your behalf and facilitate a sale when you are ready to cash out from crypto to fiat currency. Exchanges will often hold your cash balance before depositing your proceeds into your chosen bank account.
Some crypto exchanges also provide access to NFTs (non-fungible tokens) and coins related to DeFi (decentralised finance). Exchanges are often centralised like traditional stock exchanges. Some are decentralised and use blockchain technology to facilitate transactions.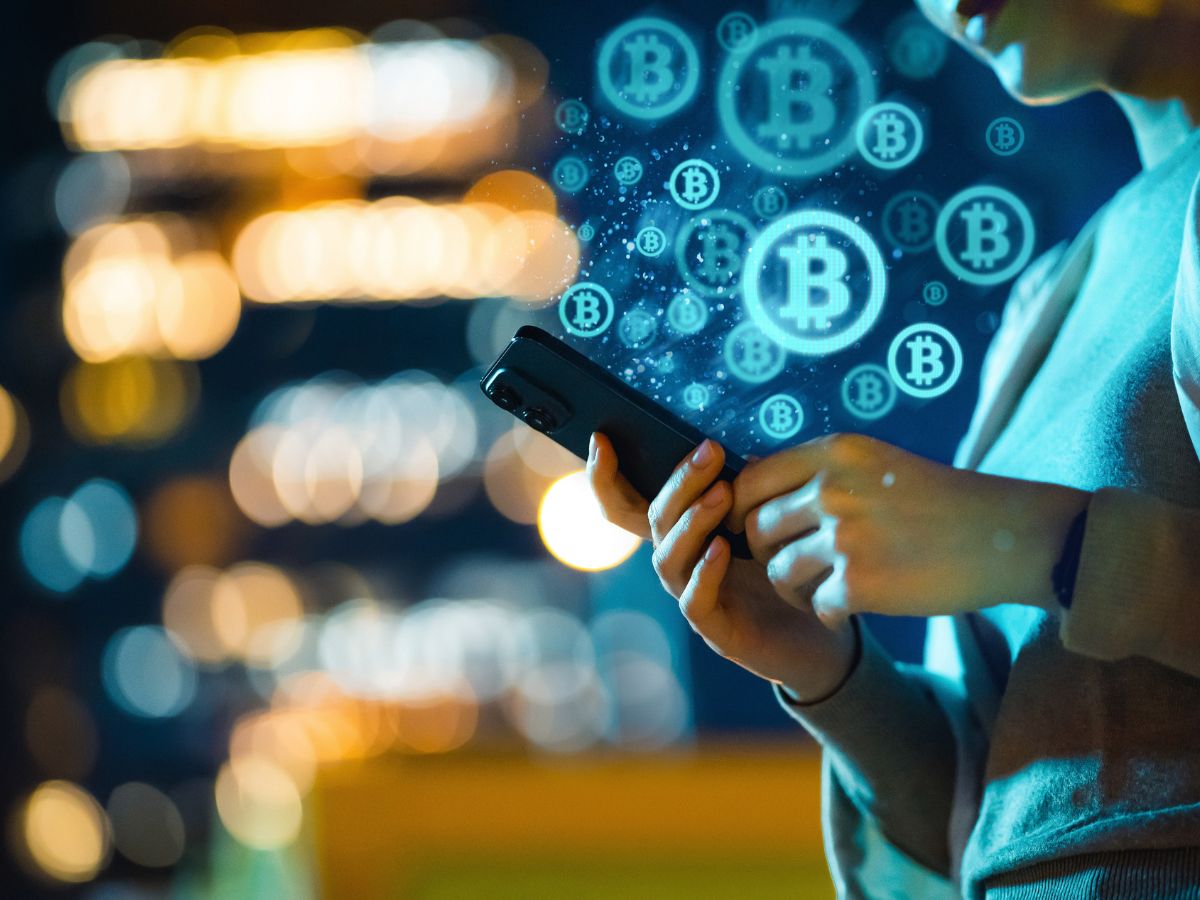 Why you need a reliable exchange
While buying and selling cryptocurrency is possible without an exchange, it is highly risky. In Australia, using registered and credible crypto exchanges is the safest way to trade cryptocurrency. However, you must always do your own research online or speak to those who trade.
How do you find a reliable crypto exchange? By numbers, transparency and your own research. CoinMarketCap currently ranks and scores 232 exchanges globally between 0 (low) and 10 (high) based on their volume and other factors. Coingecko ranks 718 exchanges ranging from 0 (low) to 10 (high) to evaluate trading volume, liquidity, scale of operations, cybersecurity and more.  
Review sites such as Trustpilot sorts its reviews by relevance and GooglePlay shares reviews under each exchange app. These reviews assess an exchange's performance from traders actively in the market. They can also highlight benefits and drawbacks that users experience in real time.
Understanding these key terms will also help your knowledge of cryptocurrency exchanges.
Key terms for finding the best crypto exchanges in Australia
KYC: This stands for Know Your Customer. All reputable exchanges will ask you to follow their KYC process, which may vary to Australian laws if you reside overseas. KYC checks enable cryptocurrency businesses to remain compliant with anti-money laundering (AML) regulations to reduce identity theft and fraud.
Crypto Wallets: These digital wallets store your cryptocurrencies and they require digital signatures to authorise each transaction. Determining which crypto wallet is best for you depends entirely on individual trading needs.
According to Australian crypto exchange Swyftx, "Keeping your crypto assets in cold storage means you own your private keys and you are storing your crypto in an ultra-secure environment with many extra layers of security. A hardware wallet is like your own private Fort Knox."
Public and Private Keys: In crypto terminology, a key consists of a long string of random, unpredictable characters. A public key is similar to a bank account number and can be shared widely. A private key acts like a bank account password or PIN and needs to be kept secret. Every public key is paired with one corresponding private key and together, they are used to encrypt and decrypt data.
Trading Fees: In general, most cryptocurrency exchanges charge between 0% and 1.5% per trade. The amount you are charged depends on whether the exchange charges a flat percentage of the amount of crypto you buy or sell, or whether you're a buyer or a seller. For example, if you invest $1,000 in crypto, the fee you'll pay for that transaction, on average, could be anywhere from $0 to $15. The Chainsaw has a great explainer about fees and safe trading here.
Spread Fees: In addition to trading fees, exchanges apply a spread to each cryptocurrency trade.The spread, when purchasing or selling cryptocurrency, represents the variance between the prevailing market price of the asset and the actual buying or selling price. This is separate from the trading fee and both should be considered when trading. On sites such as Swyftx, the spread and the trading fee are factored into the price you see before you confirm your trade. Check your exchange to see their spreads of each individual asset.
Withdrawal Fees: Many exchanges charge fees to withdraw coins from their platform, which typically vary by cryptocurrency. Each exchange explains its fees so be sure to read their fee structure.
Exchange Transparency: Transparent exchanges publish cold storage addresses (the digital address of a wallet) or audit information on how to verify their cryptocurrency reserves. Audit reports show that the exchanges have enough liquidity. For example, Binance details its Proof of Reserves for all members to access.
Smoothness of Trade: Various exchanges may take different times to transfer the digital tokens into your account after the purchase. Also, it may vary from one cryptocurrency to another. The review sites can be useful for evaluating this factor in your search, as delays to accessing your cryptocurrency can be a major frustration given the volatility of the market. 
Considerations when choosing the best cryptocurrency exchanges Australia
Because success in cryptocurrency trading depends on your decisions and individual needs, we have not assessed any trading results in this explainer or offered any financial advice. We have assessed a range of sites that are popular in Australia based on reviews on Trustpilot and Google Play and we have used our own research for our inclusions. Some exchanges are based in Australia while others are international.
Here are the factors we have considered and recommend that you assess to find the best crypto exchanges in Australia.
Security: Look for exchanges that have security measures such as two-factor authentication and cold storage for user funds, plus protection against phishing. Research on the exchange's history should give an indication of any previous hacks or security breaches, and how the exchange handled them. For Australian users, you want your exchange to be AUSTRAC registered and have an ISO 27001. The ISO ensures compliance in managing data protection practices and private key control.
Ease of Use: An exchange that is easy to use and navigate is extremely important when getting started. Beginners typically don't need access to the most complex tools available on some platforms. Jumping straight into an advanced platform can lead to confusion and frustration. Look for exchanges with an intuitive interface that makes buying and selling cryptocurrencies straightforward, and seeking more information quick and easy.
Education: A good exchange should provide access to a range of educational materials and customer support to help you through the process. Some of these exchanges have built their own academies, offering clear and helpful steps to understand terminology, how crypto works and how to start trading. They also offer strategies at beginner level and more detailed information for intermediate and advanced traders.
Customer Support: This is vital and a strong determiner of how well an exchange looks after its members. Exchanges need to have several ways to contact their support team and detail how and when these options are available.  
Supported Currencies: Different crypto exchanges support different cryptocurrencies. Make sure the exchange you choose supports the cryptocurrencies you want to buy or sell. Many trade the most popular cryptocurrencies based on their volume and market cap such as Bitcoin and Ethereum. However, it can also be good to have the option to explore alternative coins (altcoins) rather than just the major cryptocurrencies.
Payment Methods: Getting started on a crypto exchange is very easy. Some sites such as CoinJar offer a trading start for as little as AU$10. The options to transfer funds to an exchange to get started include direct deposit, credit cards and wire transfers.   
Fees: Crypto exchanges charge fees for buying and selling cryptocurrencies. Each exchange outlines its fees, so check these and consider whether they are reasonable and affordable for you. There can be fees for getting started, trading and withdrawing funds.
Withdrawals: One factor of a good exchange is offering different options for withdrawals. Whether you are making a withdrawal to an external cryptocurrency wallet or for online transactions, you want to consider different fees and timeframes associated with these.
Reputation: The reputation of a crypto exchange is critical. Look for reviews and feedback from other users to see what they think of the exchange. Consider the exchange's track record, such as how long they have been in operation and whether they have a history of timely withdrawals and customer support.
Tips to know before you begin using a crypto exchange
1.    Have the following personal ID handy before you access any exchanges: Medicare card, licence, passport, tax file number or national ID card. You will need one of these IDs for the first stage of identity verification information and others with your picture for photo ID verification. A tax file number will be required by some international exchanges.
2.    It is also helpful to have your photo ID scanned before you start. You will be asked to upload it in jpeg or png format on some exchanges. Others will ask you to hold your ID in front of your phone or PC web camera as part of their verification steps.
3.    All exchanges are free to sign up, giving you the opportunity to create an account and assess their user interface experiences without pressure. It also allows you to determine what is important to you at no cost other than your time. We recommend that you do this before you commit to any trading decisions.
We road tested five best crypto exchanges:
1.    Swyftx
Australian owned and operated, Swyftx brands itself as "Australia's top-rated cryptocurrency exchange" with over 660,000 customers across Australia and New Zealand.
Security: AUSTRAC registered and ISO27001 certified. Verification process was thorough, smooth and fast and involved photo ID and webcam photo. The exchange has a wide range of security protocols that you can activate.
Ease of Use: The site is easy to navigate and it includes demo mode. This allows you to make artificial trades so you can practise and develop your trading strategies with zero risk of losing any money. There are trading bundles on offer.
Education: Site information includes a beginner's course to help you learn trading, plus lessons on strategies, risks and how to build your portfolio. The education is easy to find and plentiful.  
Customer Support: 24/7 Customer Support team via chat, typically replies in under 15 minutes. Many reviews commending their customer support.
Supported Currencies: Over 320 digital currencies.
Payment Methods: Deposit funds via bank transfers / direct deposit, POLI, PayID or credit / debit card to begin. For bank transfers, the minimum deposit amount is AU$30 and the maximum deposit limit is AU$50,000 per day. This however is subject to your bank's terms and conditions. Some banks are not allowing their customers to move money to crypto exchanges, saying this is to avert scams. Many in the blockchain industry say that the crypto industry is competition for the banks and it is an anti-competitive practice.
Fees: Daily limits up to AU$100,000, no fees on AUD deposits, free withdrawals of any limit. Trading fees 0.6%, no trading limits. Spread fees apply.
Withdrawals: Maximum withdrawal of AU$50,000 per day.
Reputation: Over 4,000 Trustpilot reviews and a score of 4.7 / 5. 
2.    CoinSpot 
CoinSpot is the first Australian cryptocurrency exchange to complete an External Statutory Financial Audit to demonstrate its standards. It has over 2.5 million users.
Security: AUSTRAC registered and ISO27001 certified. CoinSpot was hacked in 2019 and introduced anti phishing procedures as a result. It has a thorough, quick process for verification, plus two factor authentication and many other optional security steps. This was the only site to call us to verify our ID, with the caller also recommending we take the additional security steps outlined on the site. On login we were also provided with an "additional security checklist". 
Ease of Use: Very easy to navigate to get started. 
Education: There is a whole section of the exchange called "Learn with CoinSpot". This is packed with FAQs and a glossary that covers multiple topics for beginners, intermediate and advanced users about trading and crypto.
Customer Support: CoinSpot's locally based support team is available 24/7 via Live Chat and Help Desk functions.
Supported Currencies: Over 400 digital currencies.
Payment Methods: Flexible options to deposit funds including direct deposit, BPAY, cash deposit, card deposit, Poli and Pay ID, minimum recommended AU$50.  
Fees: POLi, PayID, Direct Deposits are all free; BPAY 0.9%, Cash 2.5%, Card 2.58% for deposits. Trading fees: Market Orders (best available market price) and OTC (over the counter) 0.1%; Instant Buy and Recurring Buys 1%. See exchange for details.
Withdrawals: Fee-free withdrawals; there are no maximum withdrawal limits listed.
Reputation: Nearly 2,000 reviews on Trustpilot with a score of 4.4 / 5.
3.    Binance
With 150 million registered users, Binance positions itself as "the world's leading blockchain ecosystem", with a product suite that includes the largest digital asset exchange.
Security: AUSTRAC registered, ISO27001 and ISO 27701 certified. Many security options that include a lot of detail, plus a fast process. Final verification uses the same process as Swyftx, where you can photograph your licence front and back, followed by a face photo. Two step authentication for every login. 
Ease of Use: Easy to navigate and includes a cryptocurrency calculator to see what currency is worth. For a beginner, it is great to see what your AUD will buy you in cryptocurrency. You choose your language and currency. The site has more information resources than others we assessed.  
Education: The website's Binance Academy has extensive beginner, intermediate and advanced information for "rookies to veterans". The blog has categories of information that cover information from Binance CEO Changpeng Zhao (CZ) plus articles on leadership, community, markets, tax, p2p and more. 
Customer Support: 24/7 chat support plus FAQs for instructions on specific features.
Supported Currencies: Over 350 cryptocurrencies.
Payment Methods: Buy with Google Pay, Apple Pay and credit card, plus cash balance, p2p and third party payment. Even though there is no real deposit limit, you must trade at least $10 worth of cryptocurrency.
Fees: Fees range from free in some transactions and deals, up to 0.075% for other transactions. Banking charges of 2% apply to buying crypto with AUD.
Withdrawals: For each withdrawal, a flat fee is paid by users to cover the transaction costs of moving the cryptocurrency out of their Binance account. Withdrawal rates are determined by the blockchain network and can fluctuate without notice due to factors such as network congestion. You need to check the most recent data, which is listed on each withdrawal page. Fiat fees vary from country to country. Withdrawing AUD on Binance is not currently available in Australia, but they have alternative options. 
Reputation: Binance was rated 4.4/5 on Google Play with over 1.38 million reviews.
4.    Coinbase
Coinbase claims to be the "easiest" platform to buy and sell cryptocurrency with over 103 million customers.
Security: Coinbase Australia, which is the Australian user interface, is AUSTRAC registered and ISO27001 certified. Coinbase experienced hacks in 2021 and 2022 but has addressed these issues via increased security. In addition to the standard security processes, Coinbase asked to confirm what we will be using the platform for, such as investing, trading, online purchases, payments to friends, etc. It included questions about our source of funds, employment status and work industry, plus an expectation of how much trading we would do. We were given options from under AU$2,000 to trading brackets ranging to over AU$1.5m. Verification was thorough and took around 20 mins.
Ease of Use: Easy to navigate, the site is categorised into information and products for individuals, businesses and developers. It has less information than other exchanges for helping you get started.
Education: Learning is linked to earning rather than an academy-style resource. This can be good if you are a quick learner, but other sites are more encouraging of beginners. They have a good YouTube Channel filled with information.
Customer Support: Help centre with many troubleshooting FAQs plus 24/7 live chat facility.
Supported Currencies: Over 200 cryptocurrencies. 
Payment Methods: Coinbase supports bank accounts, credit / debit cards and wire transfers. It recommends bank deposit for larger transactions.
Fees: Coinbase offers cash and hosted cryptocurrency balance services free of charge, allowing you to store your cash and supported cryptocurrency at no cost. They charge fees when you buy, sell or convert cryptocurrencies, which are calculated at the time you place your order. Spread fees also apply. 
Withdrawals: Fees apply to cashing out your cryptocurrency. 
Reputation: Over 750k google play reviewers give it a 4.1/5 rating. 
5.    CoinJar 
CoinJar is Australia's longest-running cryptocurrency exchange, operating since 2013. They have helped more than 600,000 customers.
Security: AUSTRAC and ISO27001 certified. Verification seeks the same levels of security as other Australian sites but is done through their app. Apps are available for the other sites, but are not used for verification. You will need to have a recent smartphone to ensure the app is supported on your device.
Ease of Use: Simple interface. Tends to have more info about the platform than it does about learning to trade. Easy navigation to see where and how to use the exchange.
Education: Offers good resources about cryptocurrency and trading including guides, tips and explainers, but no specific teaching tool as there was on CoinSpot, Swyftx and Binance.
Customer Support: Not 24/7 but specific hours of AEST 9am to 2pm Monday to Friday and 9am to 5.30pm Saturday and Sunday. Support ticket system also available. 
Supported Currencies: More than 50 cryptocurrencies.
Payment Methods: Can start an account with AU$10 via bank deposits or instant card payments. Up to AU$10,000 daily send limit.
Fees: CoinJar fees are explained clearly. Most AUD cryptocurrency deposits into CoinJar are free. However, some purchases attract a small fee. Conversion transactions incur a 1% fee and purchases using certain credit cards incur a 2% fee. There are also trading fees and a range of costs, clearly explained. 
Withdrawals: There is no fee for AUD bank transfer deposits and withdrawals (using BSB and Account). 
Reputation: Over 2,000 reviews and a 4.2/5 rating on Trustpilot.
Regulation and safety of crypto exchanges in Australia
Regulation of crypto exchanges in Australia is done under the guidance of the federal government agency AUSTRAC. AUSTRAC performs a dual role as Australia's anti-money laundering and counter-terrorism financing (AML/CTF) regulator, and as Australia's financial intelligence unit.
It is against the law to provide digital currency exchange services in Australia without being registered with AUSTRAC. Taxation rules also apply to business conducted on exchanges. AUSTRAC registration is vital for beginners to check, to ensure the exchange you are using is compliant with Australian law. All sites explored by The Chainsaw in this explainer were registered with AUSTRAC at the time of publication.  
Security measures and insurance on crypto exchanges 
In addition to their detailed verification processes, some exchanges also offer insurance. Coinbase carries crime insurance to protect a portion of digital currencies. Binance offers protection to users via their Secure Asset Fund for Users (SAFU), which stores 10% of all trading fees in a secure asset fund to protect a share of user funds.
While experienced insurers such as Lloyds of London have launched products in the crypto space, specific cryptocurrency insurers have recently emerged offering insurance premiums for a percentage of your digital wallet value. These products need to be assessed based on their value to you and your individual trading levels.
Cryptocurrency exchanges and tax
When you are based in Australia, the profit or loss you make from cryptocurrency is determined in AUD amounts when you exchange crypto for AUD, other cryptocurrencies or goods and services. Your crypto currency conversions and trades need to be reported to the ATO. It is best to get professional tax advice in addition to understanding how tax and cryptocurrency work.
All of the exchanges we assessed have resources to assist you with statements for taxation purposes; overviews of cryptocurrency and Australian taxation; or tax calculators to assist you.
Conclusion on the best crypto exchanges in Australia for beginners
As a beginner, there are multiple options for you to begin your cryptocurrency trading journey in Australia. However, the exchanges that offer you the best security and easiest navigation are worth considering first.
Fees can play a greater role when you have more experience in trading. Customer support always needs to be reliable to manage issues with access or transactions. When you start trading, the resources and education you can access to help you learn the market are vital to give you confidence and understanding. The crypto exchanges in Australia we have explored all offer secure, reliable places for beginners to start trading.