Picture this throwback: it's the summer of 2021. COVID-19 forced many parts of the world into a lockdown. So, what came out of collective boredom was a strange little thing called NFTs.
For those who have dabbled into the world of NFTs, the name MetaMask has surely come around at some point. At the time of writing, the digital wallet remains the most popular one in the NFT space. So what's all the buzz about?
In this explainer, we'll dive into what MetaMask is, how it works, and why users like the wallet.
What is MetaMask?
MetaMask is a crypto wallet that lets users store or access crypto, NFTs, a variety of other Web3 and DeFi products, and decentralised applications ("DApps"). It was created in September 2016 by Dan Finlay and Aaron Davis and is currently owned by blockchain technology company ConsenSys Software Inc.
MetaMask is a non-custodial wallet. This means that there is no central organisation looking after a user's wallet, and the user themself is fully responsible for managing their wallet. As a crypto wallet MetaMask supports a variety of blockchain networks including Ethereum, Polygon, Arbitrum and Optimism.
In August 2021 MetaMask surpassed 10 million daily active users (DAUs). In September 2021, around the height of the Web3 boom, MetaMask surpassed 20 million DAUs. 
Fast forward two years. MetaMask was recently named the most popular crypto wallet by crypto price tracker CoinGecko. According to CoinGecko's report, MetaMask has reached a total of 22.66 million instals as of August 1, 2023.
Ranking behind MetaMask is crypto exchange Coinbase's crypto wallet with 11 million downloads.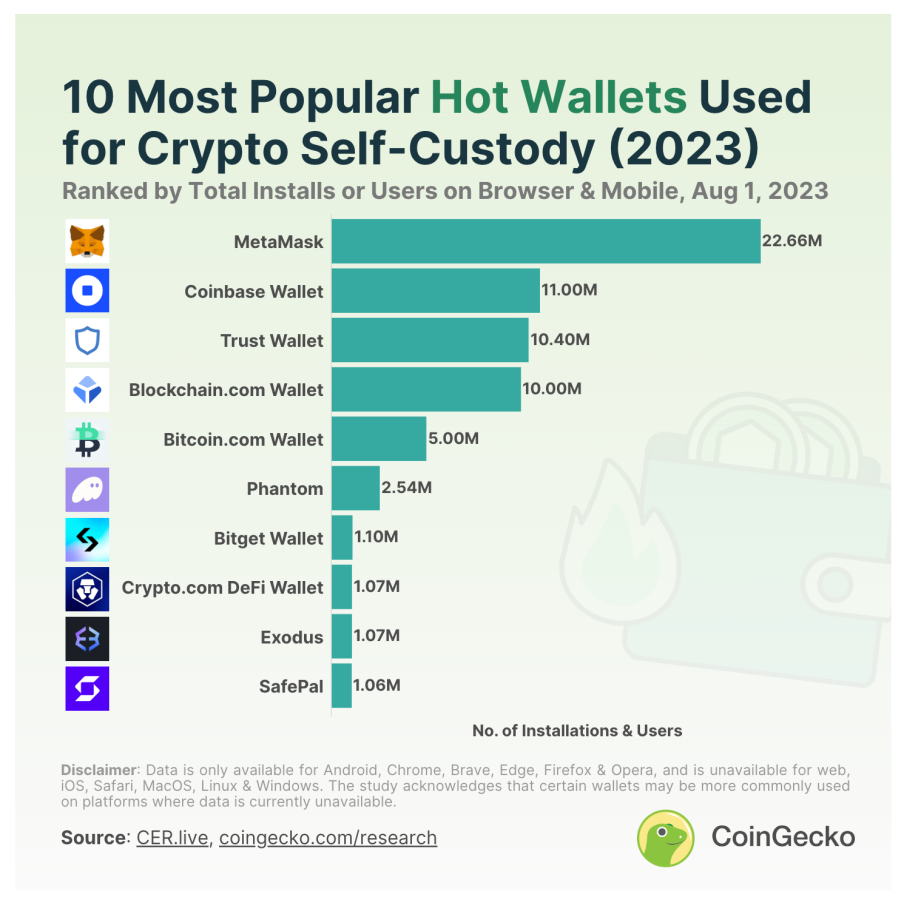 How does MetaMask work?
MetaMask is available as both a mobile app and a browser extension. To use it on either platform, users have to install it via iOS, Google Play or Google Chrome's Web Store.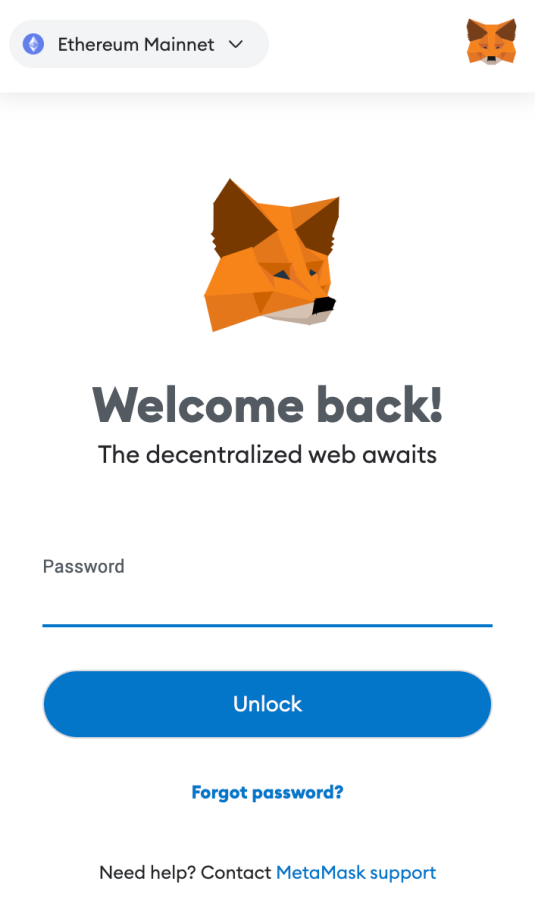 Think of MetaMask as a digital version of your physical wallet: you're able to load up your MetaMask wallet with different cryptocurrencies. To do so, you can either transfer fiat currency from your bank account, or transfer crypto from your existing crypto exchange account.
You're also able to convert between different crypto – think of it as converting USD to AUD in real life. Users are also able to store NFTs on MetaMask and are able to view them at any time.
Self-custody crypto wallet alternatives 
If you don't like the crypto wallet, here are a few other alternatives to the crypto wallet.
Coinbase Wallet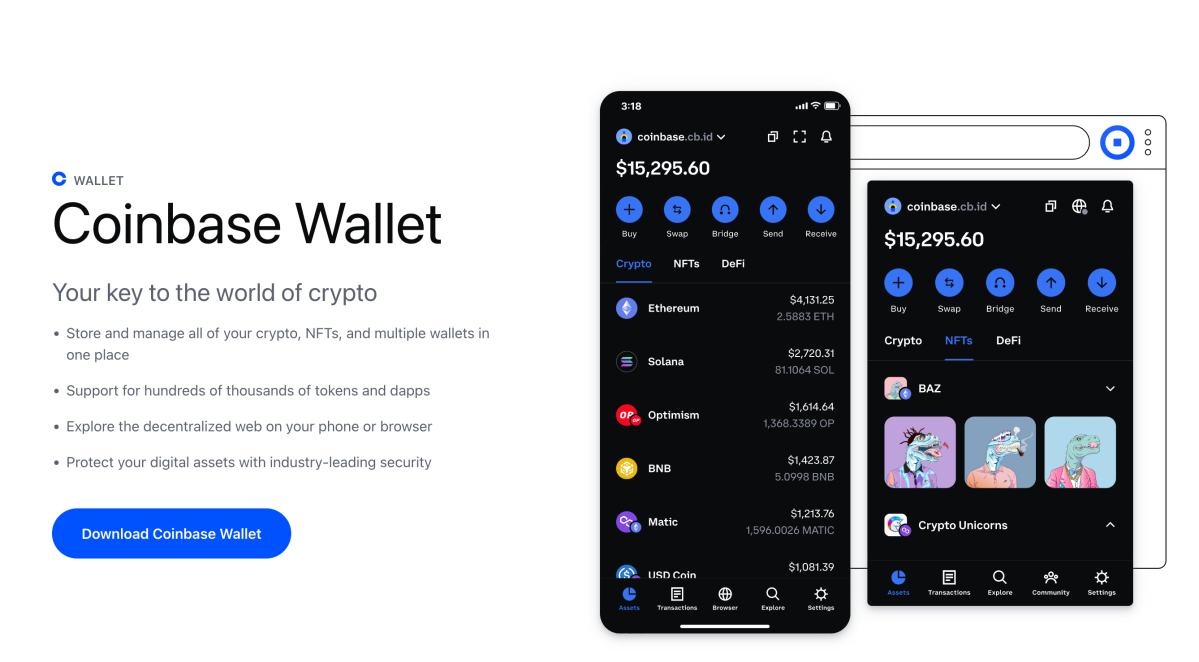 Developed by crypto exchange Coinbase, Coinbase Wallet is a self-custody crypto wallet that launched in March 2023.
Coinbase says that as a self-custody wallet, the exchange doesn't store a user's password. Instead, the private keys are "stored directly on your mobile device".
Trust Wallet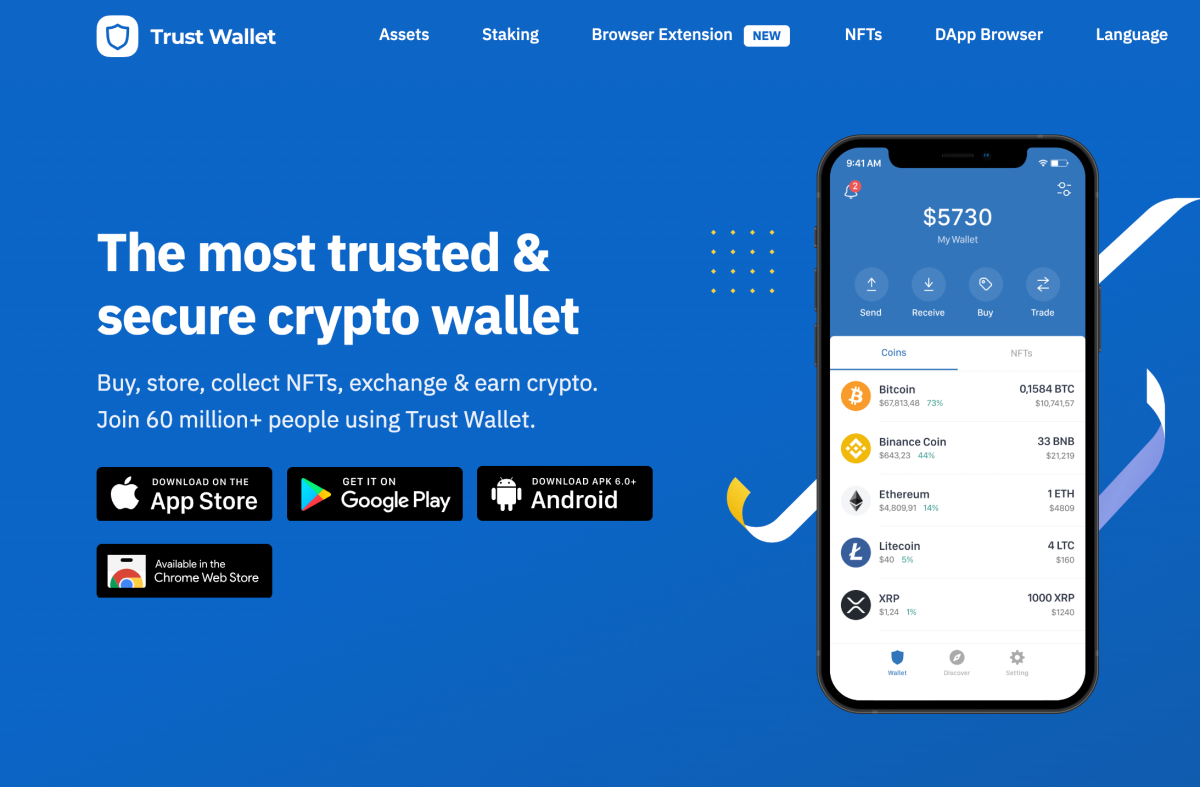 Trust Wallet is a self-custody crypto wallet that specialises in storing tokens powered by the Ethereum blockchain, including tokens built on ERC-20 and ERC-721 protocols. 
Trust Wallet is also compatible with other crypto including Solana, Cardano and Polygon. As of 2023, Trust Wallet says it has over 60 million users worldwide.
Phantom Wallet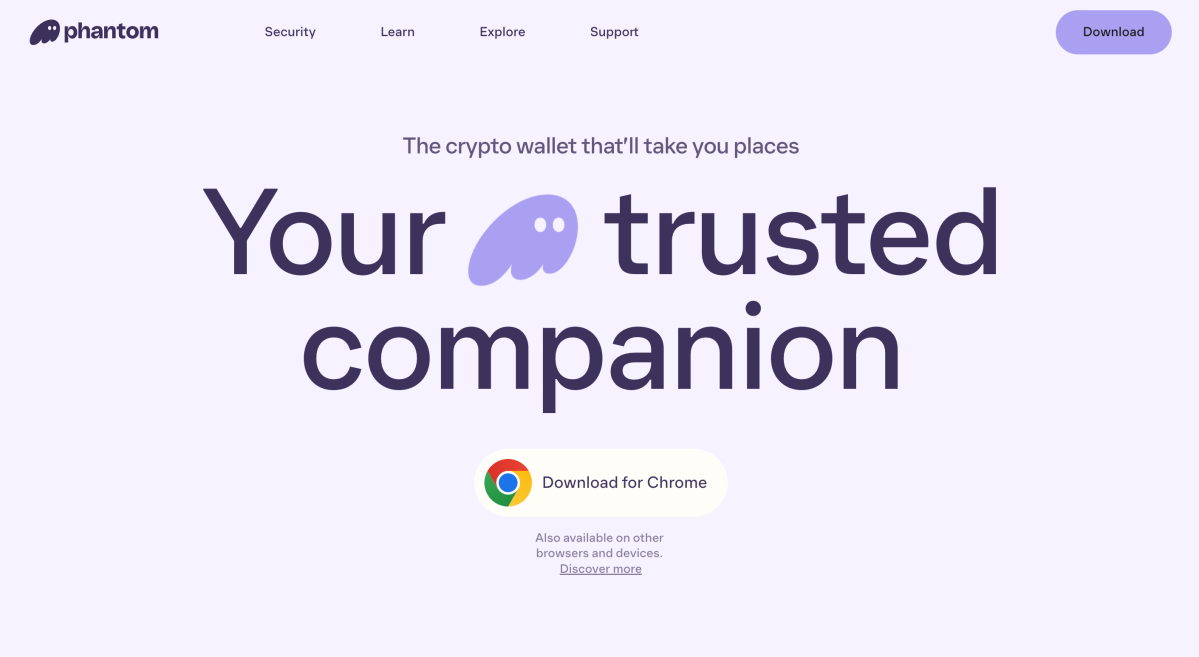 Phantom Wallet was developed in 2021 by software engineers Brandon Millman, Francesco Agosti and Chris Kalani. Like other crypto wallets in the list, Phantom is a self-custody wallet, but it focuses on the Solana blockchain network.