Sam Bankman-Fried (SBF) the founder of FTX, once the world's largest cryptocurrency exchange, has been found guilty of fraud and money laundering in a federal court in New York. And of course, SBF memes are now flying out of the internet at a very suitable rate.
The guilty verdict brought about a collective sigh of relief from anyone who lost money on FTX, or for anyone whose money is stuck on the exchange.
SBF faces up to 110 years in prison for his role in one of the biggest financial scandals in history.
The verdict, delivered by a jury after only four hours of deliberation, marks the end of a dramatic trial that has crypto enthusiasts glued to Twitter/X.
Bankman-Fried, a former billionaire and self-proclaimed "crypto king", was accused of lying to investors and customers, stealing billions of dollars from FTX, and using the money to fund his lavish lifestyle and political ambitions.
SBF found guilty: Memes are open for business
The SBF memes flew across Twitter/X as the prosecution presented damning evidence from Bankman-Fried's former associates, who pleaded guilty and testified against him in exchange for leniency. They revealed how Bankman-Fried used his other company, Alameda Research, to funnel money from FTX customers, who trusted him to safeguard their funds.
Instead of keeping the money in secure accounts, SBF used it to repay Alameda's debts. He also helped himself to FTX customer money to buy properties, make (terrible) investments, and donate to politicians. Those politicians now face pressure to return the money.
When FTX collapsed in November 2022, it left millions of customers unable to access their funds. The bankruptcy triggered a massive sell-off in the crypto market, wiping out billions of dollars in value. Bankman-Fried was arrested shortly after, and his assets were frozen by authorities.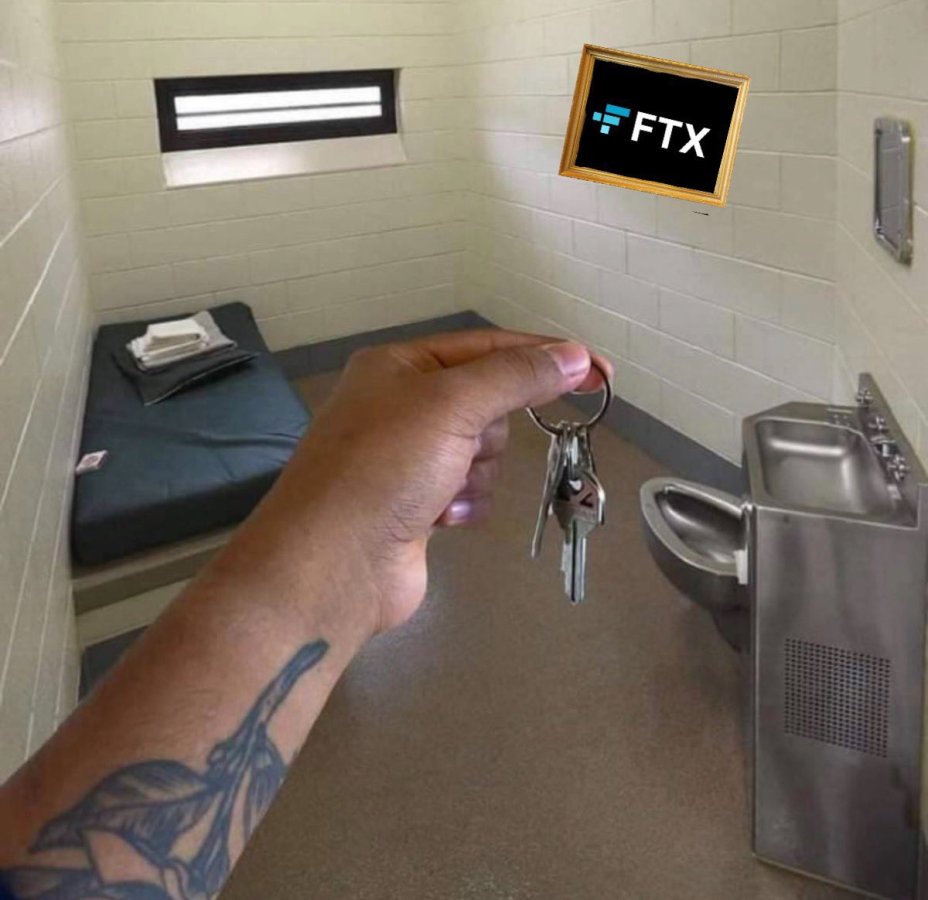 The verdict
Bankman-Fried's defence team tried to portray him as a naive genius who made mistakes but did not act with criminal intent.
They argued that he was overwhelmed by the rapid growth of his businesses and that he was unaware of the financial hole that his subordinates had created. And why would everyone blame him for the f*ck up when even his own mother didn't? 
The defence team also claimed that he had acted in good faith and that he had tried to save FTX from collapse.
However, the jury did not buy his story. And nobody else did either. Like, no one. The jury found him guilty on all seven counts, including wire fraud, conspiracy to commit wire fraud, and conspiracy to launder money. He showed no emotion as the verdict was read out in the courtroom.
Thanks to such shenanigans by SBF, the crypto industry has been struggling to recover from the FTX debacle. 
Bankman-Fried was once one of the most influential and respected figures in the sector, known for his innovation and advocacy. He had built FTX into a global powerhouse, with millions of users and billions of dollars in daily trading volume.
Maybe the guilty verdict is the signal flare that crypto winter is over?

SBF is facing a maximum sentence of 110 years in prison. His sentencing date has been set for March 28, 2024 by US district judge Lewis Kaplan.