Sam Bankman-Fried (SBF), the embattled creator of the defunct FTX cryptocurrency exchange, is heading off to the clink following a decision by a U.S. judge on Friday to revoke his cushy bond deal. Yes, finally to the relief of everyone ripped off by the FTX debacle, SBF jail time is now a reality. His ex-partner Caroline Ellison pled guilty to charges earlier in the year and awaits her own legal reckoning.
The SBF backstory
SBF was at the helm of the FTX crypto exchange when funds were stolen from customers to plug financial holes in another business of SBF's called Alameda Research.
SBF's girlfriend at the time, Caroline Ellison, was the CEO of Alameda Research when funds were transferred from FTX to save Alameda from some terrible trades, which went wrong to the tune of millions of dollars.
Since the collapse of FTX and subsequent legal wranglings, Bankman-Fried has been confined to his parents' home in Palo Alto, California, on a $250 million bond. He was arrested in December 2022. He was held there under the condition that he made no contact with the outside world. But it seems he hasn't been able to stop himself from doing this.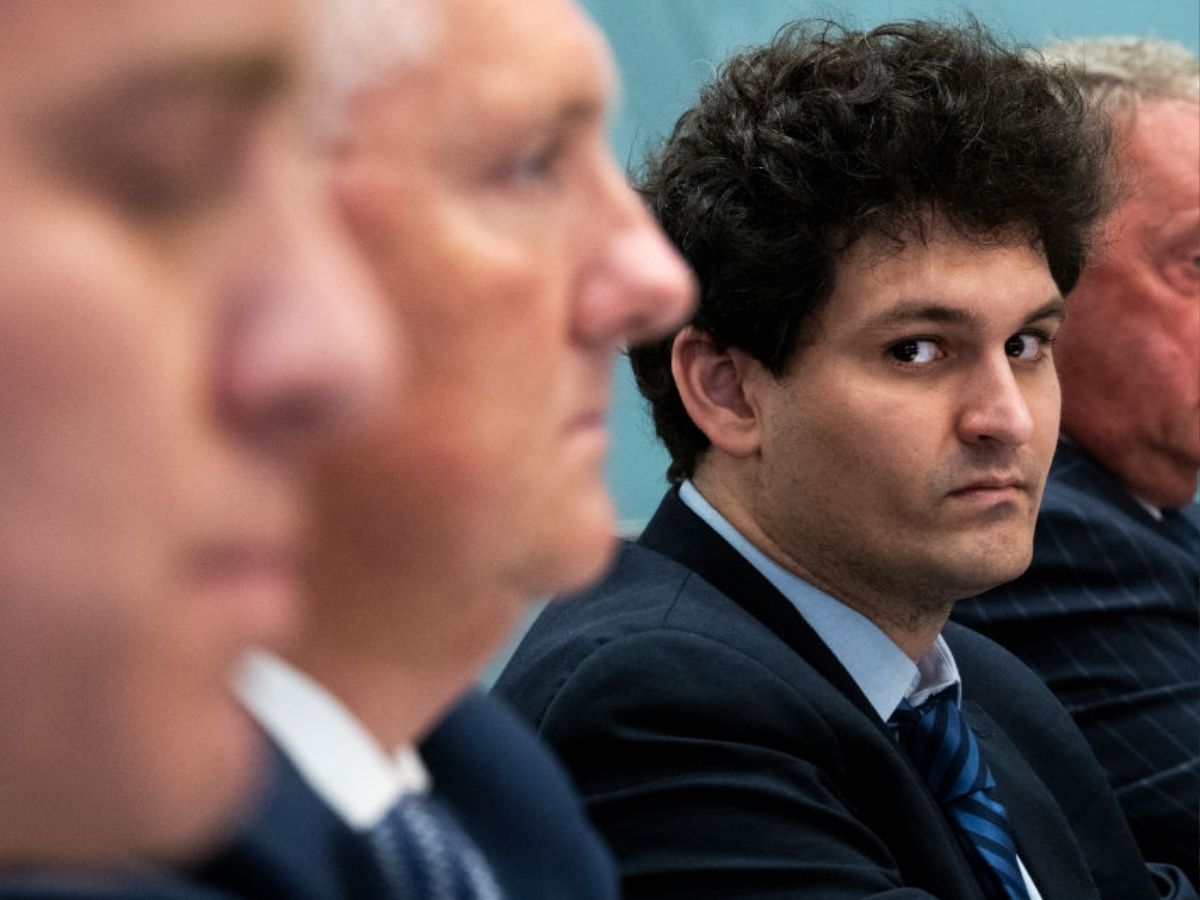 Caroline Ellison: Private emails
SBF has been accused of taking private emails from Ellison and handing them to a reporter from the New York Times. The documents allegedly showed Ellison expressing dissatisfaction with her role at Alameda and speaking about the emotional toll of her breakup with Bankman-Fried.
Prosecutors argued that Bankman-Fried's sharing of private communications aimed to intimidate Ellison and discourage potential witnesses from coming forward, by creating the impression that he could reveal unfavorable information to the media.
In the Manhattan federal court on Friday, prosecutors implored Judge Lewis Kaplan to take the step of incarcerating Bankman-Fried without delay.
The judge agreed that the 31-year-old entrepreneur, who was once a billionaire (at least on paper), engaged in witness tampering on multiple occasions.
Judge Kaplan's decision to incarcerate Bankman-Fried comes as SBF awaits trial for allegations related to the collapse of FTX in November 2022.  The judge said that SBF "had gone up to the line over and over again".
Bankman-Fried's plea to delay his detention, pending an appeal, was denied.
Ellison has pleaded guilty and is expected to testify against Bankman-Fried when the trial commences on October 2.
Bye SBF
During the hearing, Bankman-Fried was escorted out of the courtroom in handcuffs, having surrendered his personal belongings. SBF's parents, both law professors at Stanford University, were present during the hearing. His mother, Barbara Fried, tearfully nodded to her son as he left, while his father, Joseph Bankman watched on.
SBF's rise to prominence was propelled by the soaring value of cryptocurrencies, reaching a peak in the early part of 2021. This helped him amass a fortune estimated at $26 billion. However, the collapse of FTX eroded his wealth, and now it seems no amount of money or crypto can save him from the justice system.