It seems that the financial world is changing, and fast. And Australians might not be all that happy about it. In fact they seem to be most annoyed by banks phasing out cash. Is this the end of cash? Australians are also ticked off by banks asking customers why they are taking their own money out of their accounts.
And now, there is another worry: The rise of Central Bank Digital Currencies (CBDCs) has some Australians fretting.
However, there may be a workaround. A company called ByteFederal is forging its way into Australia after some success in the US. In a nutshell, it is "unbanking" the banks, and providing a bridge from cash to crypto and back again. 
That is, their crypto ATMs (or "smart kiosks") will be a place where their customers can input cash and convert it to crypto, and the crypto can then be placed in their digital wallets. And it works the other way around, too. Customers can use crypto in their digital wallets to cash out again (up to $10,000) without having to explain to a bank what they are using it for. If they want more than $10,000 they can call ByteFederal to arrange it.
Anonymity? No 
You're not sidestepping the government or the taxman. To sign up to use the smart kiosk, customers have to prove who they are, using normal identification processes employed by banks. While the government isn't left out of the loop, the banks definitely are.  
This again puts banks in direct competition with crypto organisations, which so far, isn't working out too well for the crypto industry.
Dr John Hawkins is a senior lecturer at the School of Politics, Economics and Society, University of Canberra. He told The Chainsaw that there are already crypto ATMs dotted around where people can convert cash into crypto and vice versa: "While I have seen the ATMs, I have never seen anybody using one."
Dr Hawkins said using a Bitcoin ATM seems like an inconvenience. And worse: "It means instead of trusting the government or the banks you are trusting people like Sam Bankman-Fried. Also, you run the risk that while your money is in Bitcoin it could quickly lose a lot of its value. So I doubt this will amount to much."
Merchants
As well as providing smart kiosks, ByteFederal is also about to start approaching merchants to use their payment system so customers can pay in cryptocurrencies. 
Dr Hawkins isn't convinced it will take off. "Less than 2% of Australians have used crypto to purchase goods and services. Bitcoin has now been around for 15 years. If it has not been widely adopted for payments yet, I can see no reason to expect it to in the future. Successful payments innovations, be it QR codes, BNPL or PayID (or going much further back, Bankcard) gained wide usage within a couple of years." 
Alek Trpkoski is the CEO of ByteFederal's parent company, Astfortis, which markets itself as offering alternative global investments. It says it's committed to redefining the future of money and the architecture of banking by delivering a personalised customer-centric approach in the digital asset economy.
It says it's "basically replicating what a bank does but in the digital asset space".
Banks and debanking 
Trpkoski says they don't want to be against banks. "I've worked in a bank for 20 years, but we have to do a delicate dance when it comes to the banks because at the end of the day, the banks want to phase out cash. There will always be other providers that are out there that are willing to fill that gap. Cash is part of the fabric of Australia."
So why wouldn't crypto users just work from a crypto exchange like Swyftx or CoinJar? Trpkoski says that if you have a bank account that is linked to a crypto exchange that potentially doesn't align with the bank's stance on crypto, "you will be quite limited in trading".
In other words, most big banks in Australia are limiting their customers from uploading their money to crypto exchanges. But ByteFederal wants to provide a workaround, thus allowing their customers to debank themselves.
So what happens if cash gets phased out? Trpkoski is adamant it will never happen.  "You might not see it in a lot of major cities. But there's a big drive for businesses in other areas to keep on using cash. We don't see it ever dying out."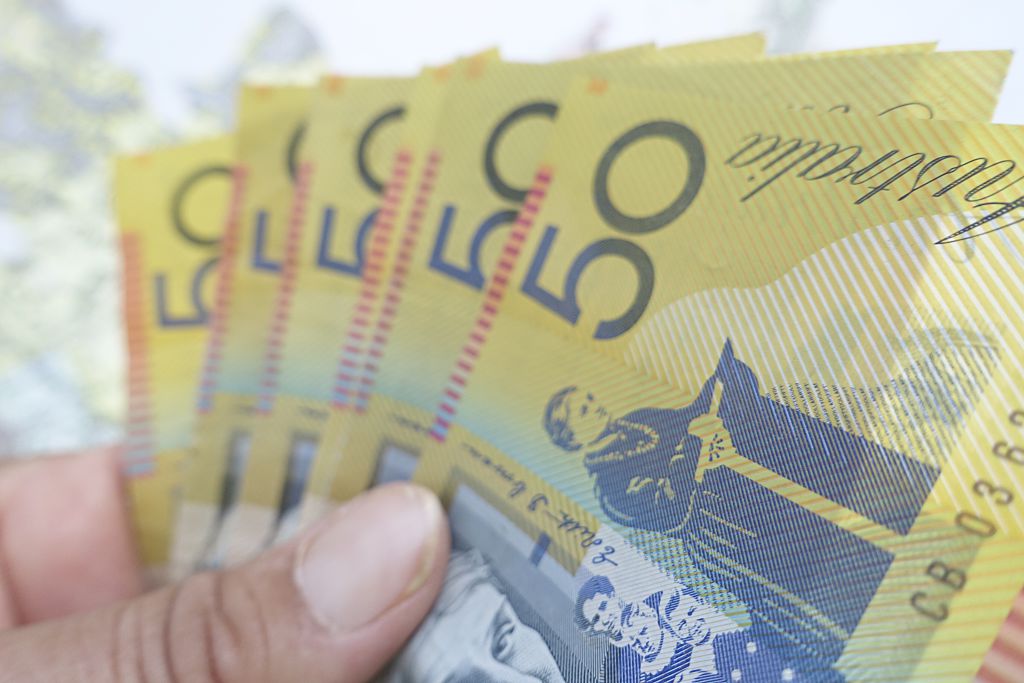 Merchants
Trpkoski also says that ByteFederal wants to convince merchants to accept crypto for payments. "We are going out to retail businesses such as real estate agents, and high-end luxury goods providers, where we can provide a point of sale or a payment gateway. This will allow the user who has crypto to buy and exchange goods or services for crypto."
Trpkoski says that education about crypto is important. "We are moving away from crypto being seen as something you buy for $1 today and you become a billionaire tomorrow. We are more focused on the transactional use of crypto — the autonomous use where people can have a sovereign ability to manage their affairs."
End of cash?
Dr Hawkins says that people concerned about privacy will probably fuel an ongoing demand for cash. "Even countries introducing CBDCs are not talking about abolishing cash. If customers are really annoyed by some banks not wanting to handle cash transactions, they can shift their accounts to banks who will handle cash. If a lot of people do this, banks will get the message. This is how competition in the market should work."