Decades-old Pokémon cards can be worth thousands of dollars – and now, some collectors are shifting the entire activity of opening rare card packs, and trading Pokémon cards, onto DeFi platforms.
Pokémon trading cards
I remember owning a shiny Blastoise card as a kid. It was this: the 2/102 Hologram Base Set card released circa 1999.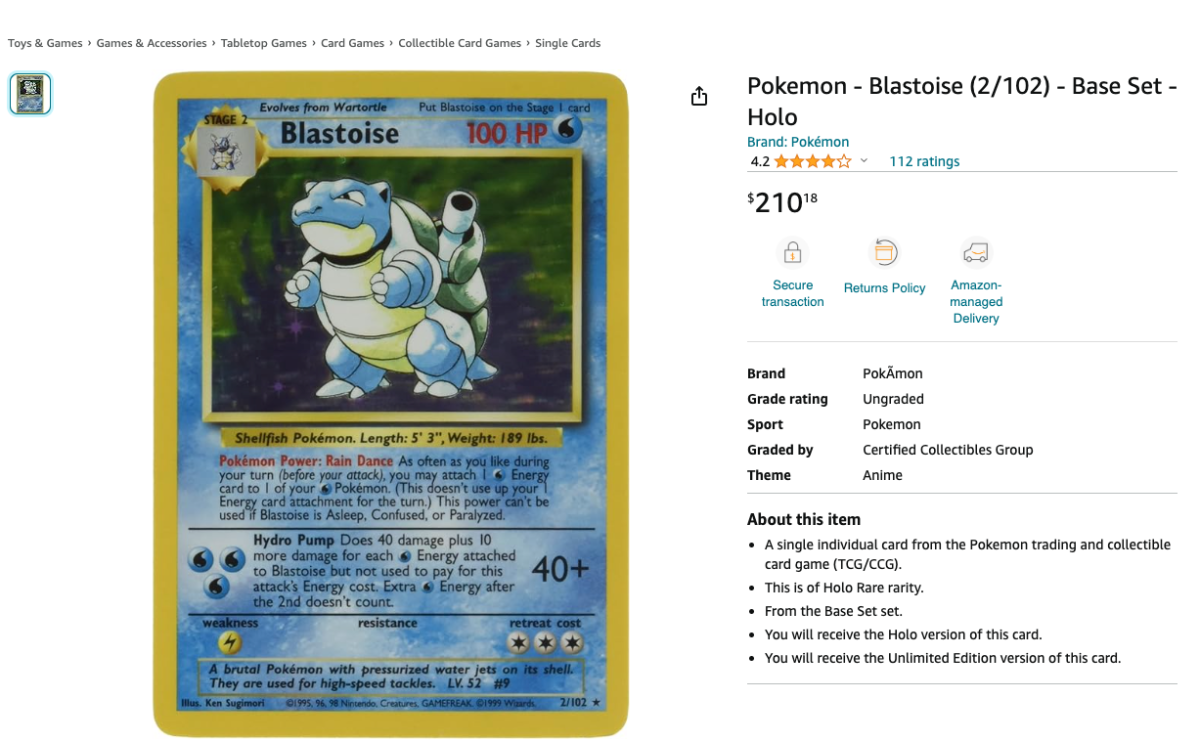 A search on dedicated Pokémon websites tells me that the card would be valued at around US$50 (AU$79) to over US$3,000 (AU$4,760) depending on the card's condition. But tragically, the card was lost when my family moved houses.
The Pokémon card collecting market is a mammoth industry. Every year, as The Pokémon company releases new collections of cards, the older generation of cards can become more valuable, as many are lost or damaged: it's the classic economic law of supply and demand. The rarer the card, the more precious it becomes.
The rarest and most expensive Pokémon card in history is the 1999 Pikachu Holo-Illustrator. The card depicts Pikachu doodling on other Pokémon cards, and was printed in Japan and given out as part of a prize for an art competition.
Today, this 1999 Pikachu Holo-Illustrator card is worth between US$375,000 (AU$595,000) and US$6,000,000 (AU$9,520,000). YouTuber Logan Paul bought one in 2022 — it cost him US$5.275 million (AU$8.37 million). You could buy several landed properties with this one.
… but make it Web3
The crypto space has a fair number of Pokémon fans and card collectors, and in Web3 fashion, these collectors unsurprisingly prefer to buy and sell Pokémon cards on the blockchain.
One platform that's emerged as the top destination for this activity is Courtyard.io. Its co-founder and CEO, Nicolas le Jeune, tells The Chainsaw that the site is seeing an uptick of users and Pokémon cards submitted for tokenisation.
"We saw US$250,000 (AU$397,000) in [collector card] sales just last week, and today alone we've already had 30 sales. We also have close to 500 users every day creating an account on our platform," le Jeune says.
How does virtual Pokémon card trading work? Courtyard.io provides a service known as "tokenisation" in the Web3 space. In simple terms, it's a process of "converting" a real-world physical asset to a digital one on the blockchain. A physical item is sent to a third party to assess its value. Finally, an NFT that serves as a certificate of said item's authenticity is issued.
For this process, le Jeune's company enlists the help of Brink's, one of the world's most reputable cash and valuables management companies, to determine the value of Pokémon cards sent to Courtyard.io.
After all of the above is completed, a user's Pokémon card is added on Courtyard.io.
"People are really starting to understand the concept of tokenisation in Web3 … and NFTs as a representation of a real-life asset is such a good use case," le Jeune says.
Gotta collect 'em all
The platform doesn't just facilitate card reveals and trades for Pokémon. Sports fantasy cards like NBA Top Shot, cards depicting MCU characters like Spider-Man and Captain America, and Yu-Gi-Oh! cards are also available.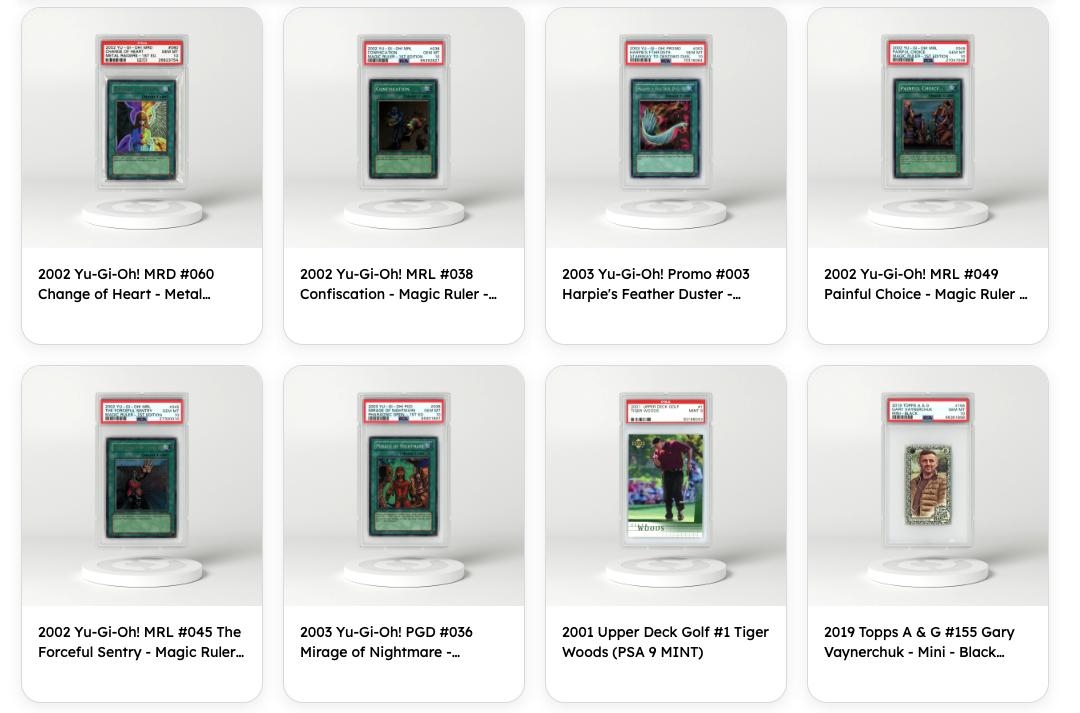 "Right now, for collectors, the experience is not the best. You are unable to collect digitally on a platform like eBay, for example. You also have things like shipping fees, and you're unable to view other people's collections and see what offers they've made and so on," le Jeune says.
le Jeune says 90% of the site's traffic has moved from NFT marketplace giant OpenSea to Courtyard.io directly – another indicator of organic, growing interest from card collectors outside of the Web3 space. 
Are NFTs still dead?
In September, a scathing report revealed that 95% of NFT collections are dead in the water with a market cap of 0 ETH. 
"There are a lot of NFT communities that launch a collection just to make quick money, a lot of people took advantage of that," le Jeune tells The Chainsaw.
"However, collections that have physically-backed NFTs similar to tokenisation seem to be the ones that are able to keep their momentum – the trend really seems to be gravitating to those collections." 
Courtyard.io will be at Collect-A-Con in the US throughout October and November. It's the largest card collector's convention in the US. Over 30,000 people attended the 2022 event.
"We're excited to be the bridge between physical and digital, and digital to physical," le Jeune says.