Chainsaw Weekly Wrap: Welcome to our weekly instalment of The Chainsaw Weekly Wrap. It's another typical week in crypto. And by "typical" we mean: banks going underwater, continued gender underrepresentation, AI's aggressive expansion, and million-dollar transactions flying around … of JPEGs.
Chainsaw Weekly Wrap: Top news
International Women's Day took place this week. And as much as the crypto industry doesn't like to talk about it, it is still true that the community is male-dominated.
However, a recent survey showed that women are actually better investors than men — and women retail investors are also on the rise, according to the report.
Several women are already killing it, and continue to kill it in the NFT space. We've rounded up the top woman-led collections here that totalled AU$200 million. Slay.
Chainsaw Weekly Wrap: Time to give a sh*t about shitcoins
This week, the "Prince of Crypto", also known as Vitalik Buterin (Ethereum's co-founder) dumped a load of coins that he didn't ask for in the trillions and billions, totalling US$700,000.
Turns out, they're shitcoins that are worth next to nothing in the grand scheme of things. For a deeper dive into what a steaming pile of shitcoins mean for someone who holds them and how to avoid them, Tom Mitchelhill covered this in an explainer here.
This YouTuber is acting very suss and not many people are talking about it
In some more stinky news, a controversial YouTube influencer by the name of Richard Heart has mysteriously erased a chunk of his social media footprint, likely due to the crackdowns from US regulators on offering yields on staking.
Heart runs a crypto named HEX and began deleting information about the token this week. Our writer investigated here (grab a cuppa before you read).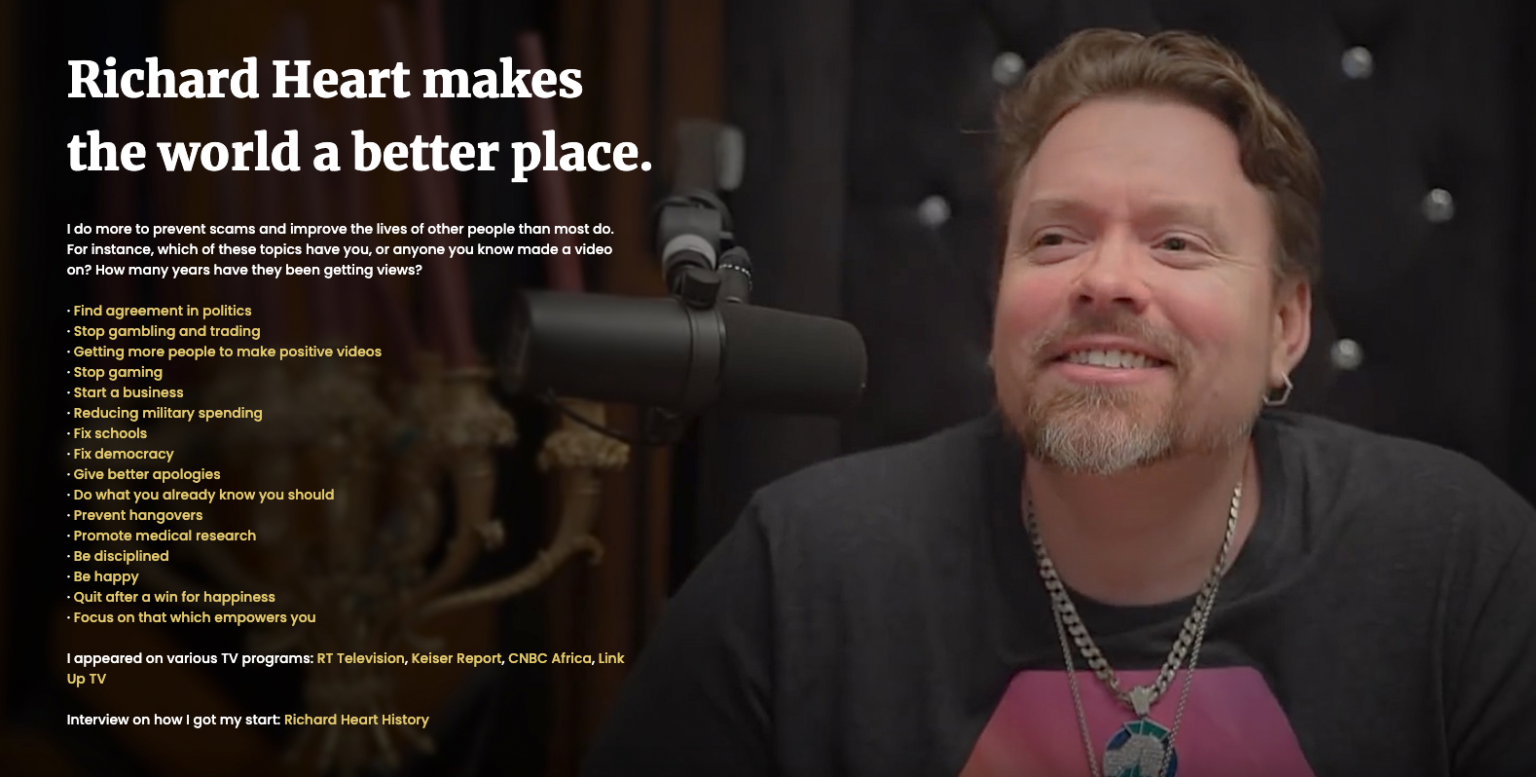 AI – more specifically, ChatGPT – isn't cooling down
Hold up. ChatGPT can even be a politician's speechwriter. But is it a competent maker of coffee?
We put ChatGPT through a Coffee Test to figure out whether it has a clever consciousness: the results may or may not shock you! 😉
While the Coffee Test isn't a creepy story, here's one that is: our editor tested this AI facial recognition tool. Long story short, it found photos of our editor that she herself didn't even know existed.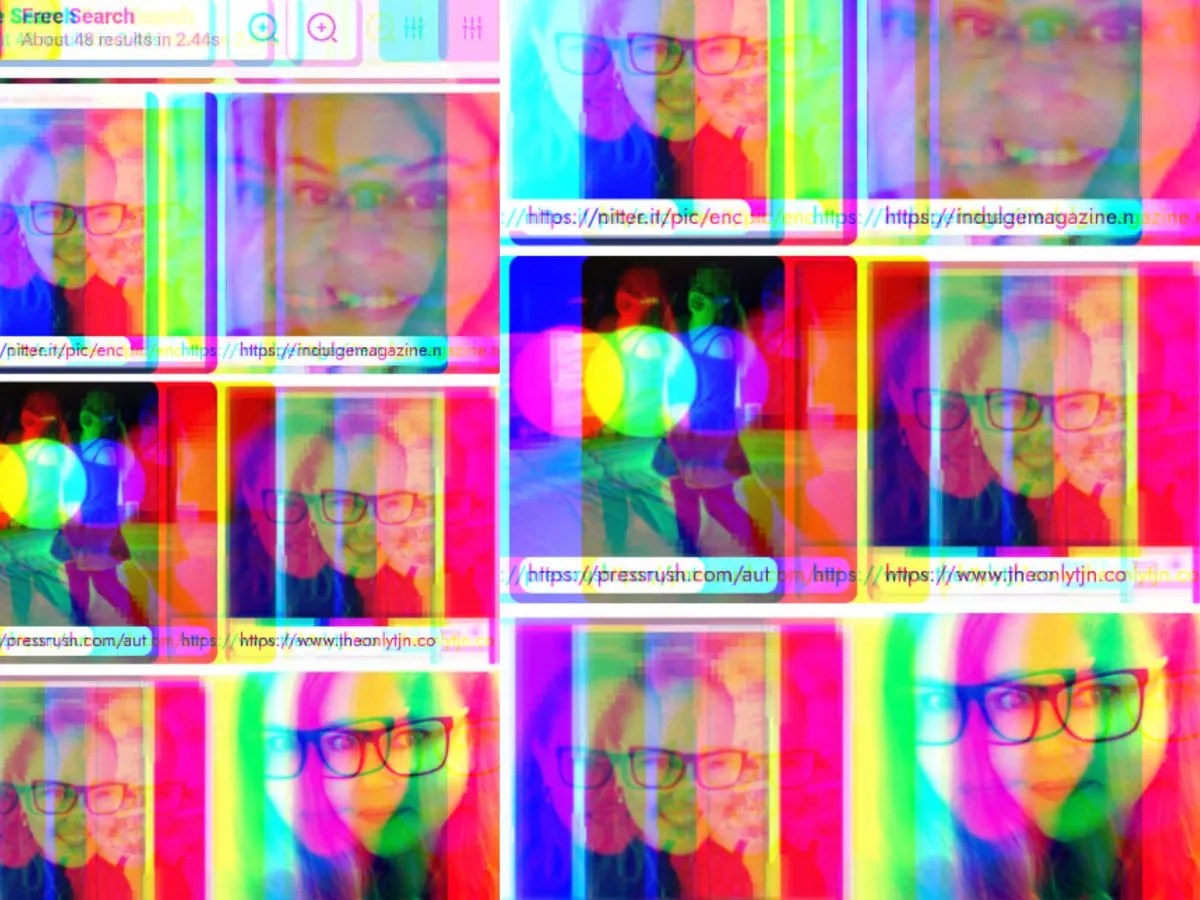 Coinbase's Founder Gets Schooled on Diversity
Coinbase's CEO Brian Armstrong has pissed off many in the Web3 community after forgetting about the fact the industry was publicly calling for more diversity in the crypto space, sharing a photo of himself at a "build back better" dinner in New York with only male crypto founders.
Shared on International Women's Day, industry leaders sarcastically offered to introduce Armstrong to some "amazing crypto female leaders" to actually help build the industry back better.
Armstrong's tweet came in the middle of multiple discussions about the negative experiences of women at crypto events, including female crypto educator 'Jenfteach'. The educator led a 'Blockchain Basics' workshop on the mainstage at ETHDenver and shared a disgraceful encounter of an NFT Live host turning the workshop into a drinking game every time someone said "women in Web3".
The New York Attorney General is the Latest to Crack the Whip
Bitcoin took a nosedive overnight, dropping nearly 10% again amidst more news of the Silvergate Bank fallout, and US regulators filing a new lawsuit against KuCoin exchange.
Yesterday New York Attorney General Letitia James announced the lawsuit against the KuCoin exchange for failing to register as a broker-dealer. In her statement, James shared that the New York State Office of the Attorney General is cracking down on unregistered cryptocurrency platforms. The office found that KuCoin allowed investors in New York to buy and sell crypto without registering with the state, claiming it was falsely representing itself as an exchange.
"One by one my office is taking action against cryptocurrency companies that are brazenly disregarding our laws and putting investors at risk," she shared. "Today's action is the latest in our efforts to rein in shadowy cryptocurrency companies and bring order to the industry. All New Yorkers and all companies operating in New York have to follow our state's law and regulations. KuCoin operated in New York without a registration and that is why we are taking strong action to hold them accountable and protect investors."

Letitia James, New York Attorney General
KuCoin, which is headquartered in Seychelles, does not hold a registered licence in the United States. The crackdown comes after the Dutch Central Bank issued a warning to the exchange for operating without a registration in the Netherlands in December last year.
For Silvergate, things have gone from bad to worse. The company announced this week that it plans to "wind down operations" and go into voluntary liquidation. This comes following news from major crypto entities that they will cut ties with the bank, including Coinbase, Paxos, Gemini, BitStamp and Galaxy Digital.
Chainsaw Weekly Wrap: Amazon Jumps into NFTs
The world's largest global retailer Amazon announced they will be launching a new NFT marketplace initiative that is set to go live in April. Here's what we know so far:
Users will only be able to purchase NFTs using a credit card, with their Amazon account being their digital wallet.
Amazon has not released intentions of accepting cryptocurrency or wallets like MetaMask in the near future. This means Amazon holds the keys to users' wallets.
While this could onboard more people into Web3, it's not exactly the industry-aligned mission of leaping into the space. The marketplace will be centralised and internal based on what we know so far, and appears to be more of a play of introducing NFTs to the world in the same way they introduced a marketplace for books.
Proponents have shared it may boost NFT exposure, but is merely a Web2.5 move by centralising the marketplace, and managing users' private keys.
Anyway, here's some memes
As always, let us brighten up your spirits amidst ongoing market turmoil by sharing with you some of the best memes we discovered during the week. Have a great weekend.