In recent days Stars Arena – Web3's latest "social finance" website – was hacked and drained of US$3 million (AU$4.70 million) in a matter of minutes. 
But hang on. Why is a social media platform now called "social finance"? And why was Stars Arena able to be exploited? For this, we will have to dive into a new Web3 offering called SocialFi.
What is SocialFi?
SocialFi, portmanteau for "social finance", is the latest Web3 product that combines principles of decentralised social media and decentralised finance (DeFi). 
The goal of SocialFi is to allow social media influencers to fully monetise their social media footprint. This may include social media posts, following, follower interactions, and so on.
You may see some sort of overlap with existing decentralised social media platforms like Mastodon or in the future, Threads. However, with SocialFi, more emphasis is placed on the financial component. On top of allowing users to own and control their data, SocialFi aims to provide more opportunities for monetisation by converting an influencer's audience into ''shares'' – yes, like the stock market. More on this below.
What is Stars Arena?
Stars Arena is the latest SocialFi platform, launched on the Avalanche blockchain network. It is a little over two weeks old. The platform has already registered over 10,000 unique active crypto wallets.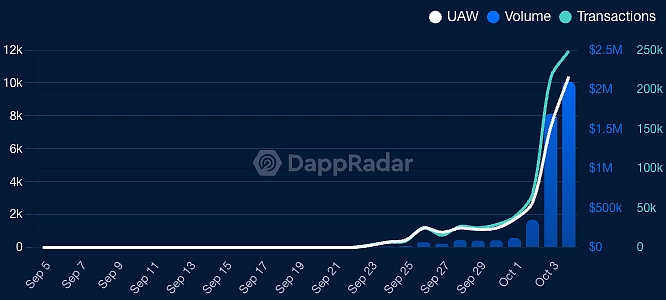 Stars Arena's ecosystem is underpinned by Avalanche's native crypto token, AVAX. This means that all transactions on the social media site are facilitated by AVAX.
On Stars Arena, users have to first register for an account and login via X. Once that is done, users can purchase AVAX tokens and start engaging with their favourite influencers on the platform.
Stars Arena takes influencer monetisation a step further, and turns an influencer's following into "tickets". How does it work? With AVAX, users can buy and own a teeny tiny ''piece'' of an influencer's Stars Arena profile – that wee ''piece'' is called "tickets". With a ticket, users gain access to a variety of exclusive content, or even interact one-on-one with their favourite influencer.
Each AVAX token has a starting price of US$0.066 (AU$0.10), and each ticket has the same starting price. The more engagement someone has with their followers on Stars Arena, the more valuable their account becomes, and the cost of their ticket rises. An influencer could generate more income from tickets as a result.
In addition, regular users on Stars Arena who dream of becoming influencers themselves are encouraged to engage and build a following.
Stars Arena is a fork of its successful rival, friend.tech. In Web3, a "fork" happens when developers create a new cryptocurrency with code from an existing crypto project. In this case, instead of crypto code, it's code from another SocialFi platform.
The hack
In early October, Stars Arena was hacked for US$3 million (AU$4.70 million) due to a smart contract exploit. The SocialFi platform shared a post on X confirming news of the breach, and warned users to not deposit funds.
As of writing, Stars Arena says the exploit has been patched. The company has also secured funding of US$3 million (AU$4.70 million) to cover the money lost.
"Now that it's over, let's get back to having fun in the arena," wrote Emin Gün Sirer, Avalanche's founder and CEO on X.
Is SocialFi safe?
As of writing, friend.tech and Stars Arena are two of the leading SocialFi platforms in Web3. Financial incentives drive the activity on both sites, as well as the gamification of various social media features.
This makes the content shared on both sites tricky to navigate. A user's social media profile is now turned into a stock market of sorts, and there is pressure to stay active – or maybe even controversial – in order to boost engagement, and maintain a ticket's share price.
Stars Arena's latest exploit again demonstrates that crypto platforms, especially ones that are at the centre of a hype cycle among the crypto community, continue to remain a hotbed for hacks and scams. 
As always, before diving into places like Stars Arena, do your own research and be hyper vigilant about potential scams.