Social media networks could become decentralised in the near future. How so?
Brand new social media platform Threads witnessed a dip in active users in the past two weeks, but Meta doesn't seem to be too concerned about it.
Instagram chief Adam Mosseri assured users on Threads that the app is "committed" to building support for a software protocol called ActivityPub. This was well-received by the tech community on Threads, with one describing the move as "the direction all social platforms must take in order to have a stake in the future."
So, the software sounds like a big deal. But what is ActivityPub, and why is it so important for Threads to be supported by it? In this explainer, we'll unpack why.
What is ActivityPub?
First and foremost, social media as we know it today are 'walled gardens'. Think of apps like TikTok and Twitter (now 'X'). They're run by two different organisations, and it's difficult to export data from the former app to the latter. So, a new generation of social media networks like Threads aims to change that by allowing users to transfer data from one platform to another seamlessly.
This new model of social media networks is called the fediverse, and fediverse platforms are powered by ActivityPub. It is a software protocol that powers decentralised social media networks.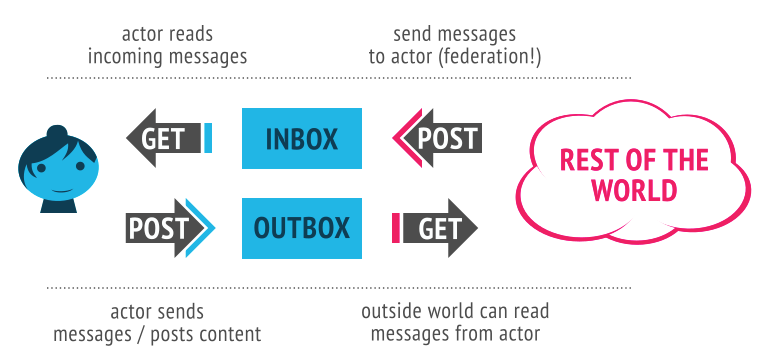 ActivityPub was developed by the World Wide Web Consortium (W3C), a global organisation that governs the standards of the internet. In 2018, W3C came together and published a paper detailing how ActivityPub is built, implemented, how users interact with it, and more.
ActivityPub mainly provides a client and server API for users to create and delete content. The two major selling points of ActivityPub are that:
Social media networks built on top of ActivityPub are decentralised and can 'speak' to one another.
Nobody owns your data on those networks, and you can carry it across different servers however you please.
ActivityPub is not owned by any corporation, and that the team that built the protocol has no corporate involvement.
Why is ActivityPub important?
Decentralised social media networks powered by ActivityPub started to gain mainstream media coverage after Elon Musk's acquisition of Twitter/X in November 2022.
Many users on the platform perceived Musk's takeover as the end of a free and open internet due to the billionaire's increasingly right-leaning views. According to reports, Mastodon, a popular decentralised social media network, saw 70,000 new sign-ups a day after Musk's Twitter takeover was finalised.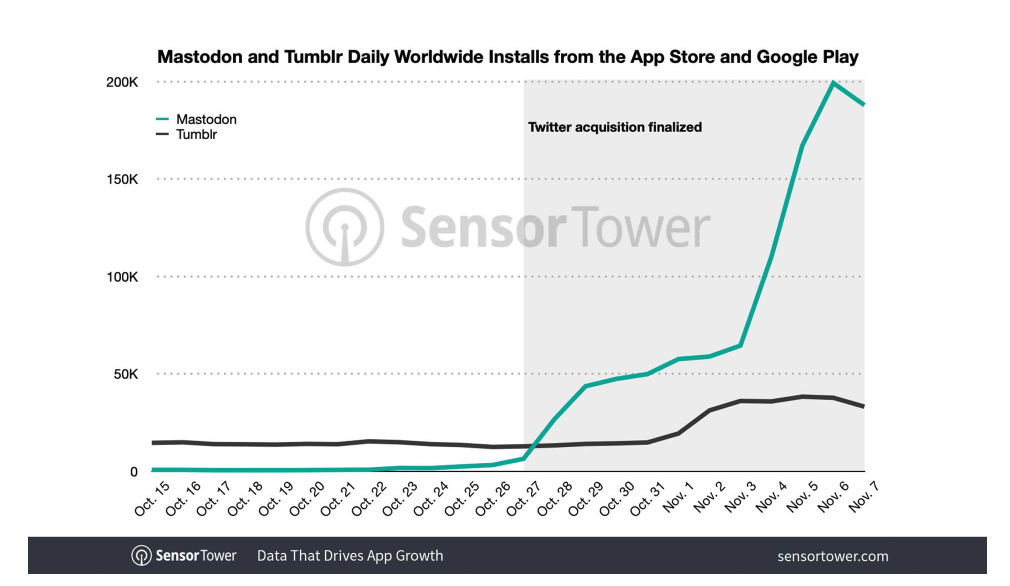 In late July, as Twitter proceeded with its rebranding exercise, a photographer named Gene X Hwang who owned the handle @X on the platform had his account forcefully taken away by Elon Musk with no explanation.
Hwang registered the handle over 16 years ago, and said that he was notified by Musk's team via email that @X would be taken back by Twitter/X as it is the company's property. He also confirmed to journalists that he wasn't given any financial compensation, and was offered only merchandise in exchange.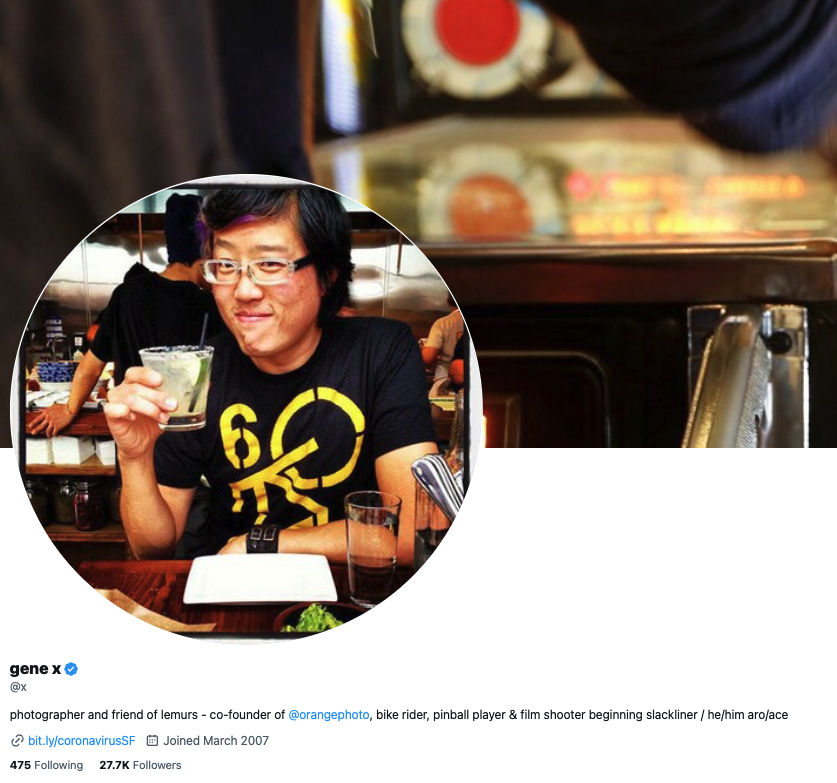 In a separate case, a musician and software developer named Jeremy Vaught who owned the Twitter/X handle @music for 16 years also saw his account commandeered by Musk's team.
"Super pissed," Vaught wrote.
Owning your internet identity
The two cases above drew heavy backlash from Twitter/X users, with many criticising Musk's authoritarian rule of the microblogging site. That one's domain can be taken away by a central entity is the main issue that decentralised social media seeks to solve. ActivityPub's infrastructure, as well as the social media networks it empowers, gives power and true ownership back to the people.
"In Web2, we are all merely serfs toiling in the lands of the platforms such as Twitter/X and owning no rights whatsoever…" tweeted Yat Siu, co-founder and executive chairman of Animoca Brands.
"People say things like 'my X account', or 'my Google account'. But it is not your account. It belongs to the administrator of the system you're using and is loaned to you at their convenience," explained web developer Phil Windley.
Threads and Mastodon are currently two of the most popular decentralised social media platforms. As of now, only Mastodon is powered by ActivityPub. As Threads is expected to integrate ActivityPub support soon, users can expect the protocol to become the backbone of decentralised internet in the near future.