A Tweet/X hit the interwebs three days ago and has gone wild. The X featured some kids around 10 years of age using their phones to buy McDonald's. But it wasn't using fiat (normal money), they were using Bitcoin, and using a Bitcoin wallet.
The original Tweet/X had about 144K views at the time of writing, with hundreds of reposts.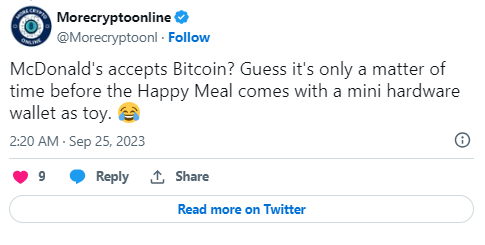 McDonald's Australia told The Chainsaw today that "McDonald's Australia has no plans to introduce Bitcoin at this stage". Sad face. 
So let's give this Tweet some background.
First of all, these kids were in El Salvador. El Salvador has a hugely controversial president, Nayib Bukele, who made the country's treasury invest heavily in Bitcoin and also made the cryptocurrency legal tender alongside the US dollar in 2021. This move has its supporters and its detractors.
El Salvador was in a desperate state economically, and Bukele has often said how he wanted to use a new playbook to get them out of a hole, and fast. Bitcoin is one of the ways he is trying to do it.
McDonalds and Bitcoin: Loving it
The clip of the kids buying Happy Meals was posted originally by Darvin Otero, and the president of El Salvador reposted it.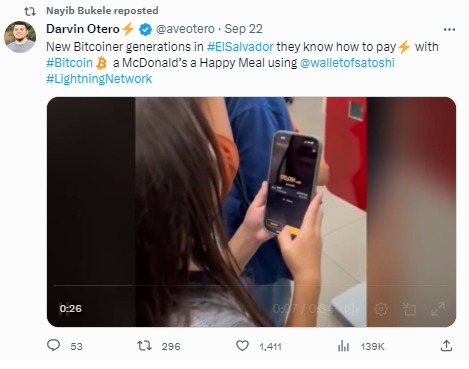 Otero is the founder of the app Tiankii, which helps merchants use Bitcoin. He also works on the Lightning Network. The Lightning Network is a payment system used by Bitcoin and other cryptocurrencies to make sure transactions are fast, exactly like using fiat payments.
However there's a big difference between the Lightning app and traditional payment systems: The cost. The Lightning Network is way cheaper.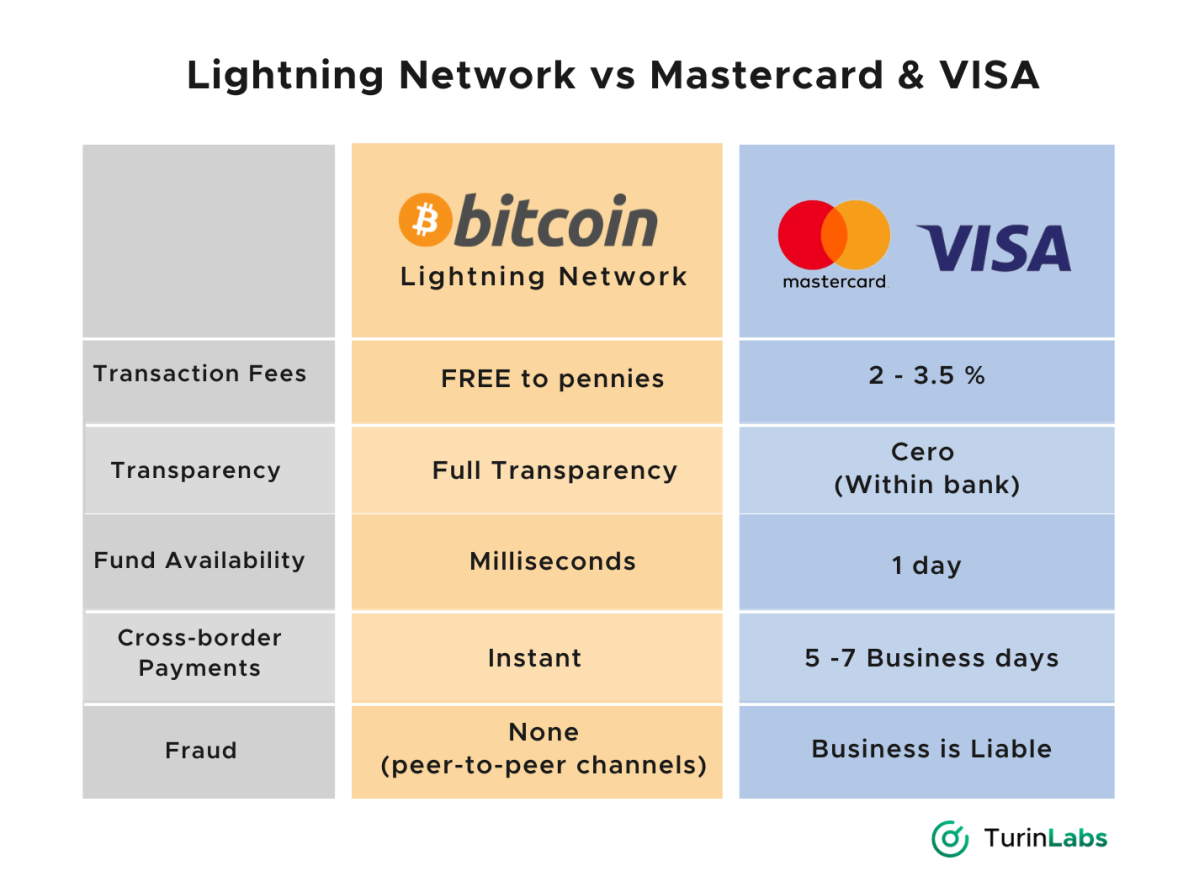 Otero said in another Tweet/X that the kids in El Salvador know Bitcoin as money and also as a store-of-value. "Like in other innovations such as the internet and smartphones, it is the new generations who push the adoption forward."

The kids were using a crypto wallet called "Wallet of Satoshi" which is marketed as the most simple wallet to use. It prioritises being user-friendly, making it great for beginners in the world of cryptocurrencies. Wallet holders can use a scan-to-pay feature, where users can scan a merchant's QR code to complete a transaction.
McDonald's in Lugano, Switzerland, also accepts cryptocurrency payments for burgers. 
While crypto enthusiasts were excited to see kids comfortable with the technology, others were not so enthusiastic.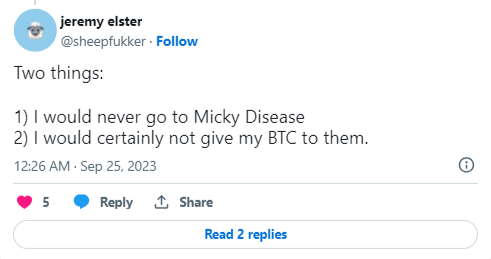 McDonald's Price
The family's order came to 170,051 Satoshis (there are 100 million Satoshis in a Bitcoin) which at the time, according to the little girl's phone, came to US$30.78 (AU$48).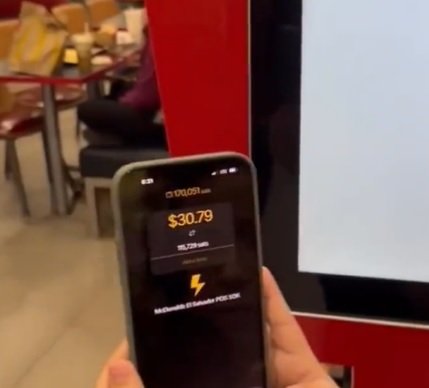 Given how low wages are in El Salvador compared to Australia, spending US$30.78 is no small outlay. 
But let's not forget the Bitcoin pizza story, where at the start of Bitcoin's life, a pizza lover bought two pizzas for 10,000 Bitcoin. At the time of writing, just one Bitcoin is worth US$26,620, or AU$40,617. Maybe one day those 170,051 Satoshis will be worth a whole lot more than a bagful of burgers and fries. 
Crypto and kids
While McDonald's in Australia said they had no plans to introduce Bitcoin payment, one McDonalds staffer wondered how many kids had crypto wallets in Australia. It's a good question.

The future of Bitcoin looks bright, if the kids are loving it.