Cold wallet bling has made itself known as a new status symbol. Ever the forger into new territories, despite his greying sideburns, is NFT-lover Snoop Dogg. This old dog is constantly learning new tricks, and it is hard to not be impressed by his latest fashion statement. That Ledger Nano X never looked sexier.
Snoop has been wearing a jewel-encrusted cold wallet around his neck, in support of his fascination with non-fungible tokens (NFTs) and crypto. And who else would make this piece of finery for Snoop, other than jeweller to the stars, Elliante?  
Elliante is a precious-stone supplier to rappers and other celebs who want to show off their status via the bling around their neck. Customers include Cardi B, Kylie Jenner, Khloe Kardashian, 21 Savage, Hailey Bieber, Lil Wayne, Travis Scott, and The Weeknd, amongst some other huge names.
Cold wallet bling: Snoop Dogg
Snoop Dogg has been showing off his latest bling from the celeb jeweller by flouncing around town with it swinging in the wind. But Snoop is not just showing off a chunk of diamonds. Instead, his status symbol is more about quiet wealth… his precious stone of choice is "digital gold."
Snoop commissioned Elliante to customise a Nano X for around his neck, saying in a tweet, "Security and self custody are key for crypto and NFTs."
Snoop tagged both Ledger and Elliante in the tweet, which is going into tricky territory if it is a sponsored post. While this may be just an innocent post of products Snoop genuinely likes, he still has to be careful.
In the US, the Securities and Exchange Commission (SEC) is cracking down on advertisements of cryptocurrencies, NFTs and any spin-off products associated with them. So if this is a sponsored post, Snoop needs to be mindful that he doesn't get a big ol' fine and a ban, like Kim Kardashian did, for shilling crypto, even though she declared it as an ad via a hashtag.
Other celebs including Reese Weatherspoon, Justin Bieber, Paris Hilton and Lindsey Lohan have also been caught up in the SEC crackdown for promoting crypto and NFTs.  
The Nano X
So what is the Nano X Ledger and why would Snoop use it as a status symbol?
The Nano X is a hardware wallet produced by Ledger, a company specialising in cryptocurrency security. It provides secure offline storage for cryptocurrencies, like saving files to an external hard drive. This way, cryptos are protected from online attacks and theft.
Also, if an exchange like FTX is holding your crypto, and it goes bankrupt, people have little chance of getting their crypto back. However, if you hold your own crypto on your own key, then it is safe from the collapse of any exchange. This is why it is called "self-custody". And it is where the saying, "Not your keys, not your coins" comes from.
Using online crytpo exchanges is a great way to buy, sell and trade crypto. But there are risks in leaving your crypto resting upon them. If you plan to hold on to your crypto for a while, then it is best to move it off the exchange and hold it in your own hardware.
The Ledger Nano X can store a range of crypto. While someone could potentially grab Snoop's Nano X and run off with it into the misty night, unless they have the password to the Nano X, they won't be able to do anything with it. And Snoop can get his crypto back by using a "recovery phrase" where he could download his crypto to a new wallet.  
The Ledger Nano X has generally received positive reviews from users. It has a screen that displays transaction details, making it easy to verify and confirm transactions. It can also be used in conjunction with an app, which makes managing cryptocurrencies and NFTs much easier.
Other bling
Eliantte is  the go-to jeweller for rappers like Nicki Minaj, Justin and Hailey Bieber, and may other celebs, so it looks like we will see more of that cold wallet bling hanging off celeb body parts.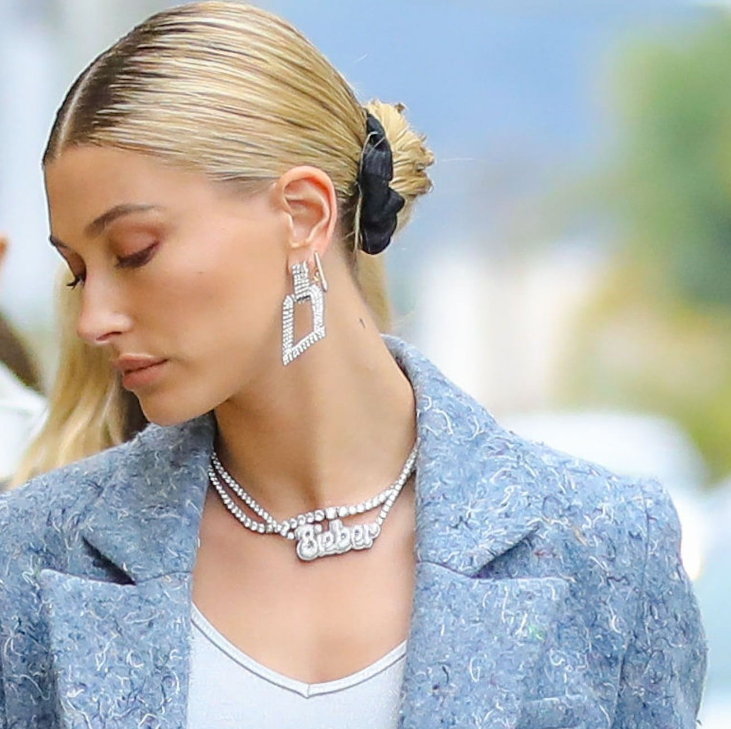 Eliantte said, "My first big client was Nicki Minaj." Which is nice work if you can get it.
Cold wallet bling? Yes indeed, this is a status symbol we can get behind!