Bitcoin price: As the world of traditional finance continues to be rocked by the banking crisis — which has already seen Silicon Valley Investment Bank and Silvergate Bank fall as casualties — Bitcoin and cryptocurrency investors seem to have emerged from the drama in a far better position than those dealing with traditional assets.
Since the beginning of this year, the crypto market rally has been led by Bitcoin (BTC) which has soared more than 70% since January 1 to break the fabled US$30k figure on Tuesday of this week. Additionally, a number of other blue chip cryptocurrencies like Ethereum (ETH), Solana (SOL) and Cardano have experienced unexpected level of upwards price movement since the start of the year.
With the cryptocurrency narrative once again gaining steam, a number of experts and analysts from key financial firms around the world are setting their sights once again on the fabled US$100,000 (AU$150,134) mark as the target price for a single Bitcoin by the end of this year. However, with a global recession looming and rising inflation likely not going anywhere anytime soon, just how realistic are these kinds of predictions?
An unexpected (but welcome) rally
When Bitcoin reached its all-time high of US$69,000 in November of 2021, many of its most convicted proponents said that the flagship cryptocurrency (often referred to as a 'digital gold') would prove itself to be a stable hedge against inflation and unprecedented levels of 'money printing' from central banks. Over the course of the following year, this thesis fell flat; as inflation surged upwards, the price of Bitcoin spiralled downward.
However, the 'Bitcoin as an inflation hedge' thesis finally seems to be holding water, as the banking crisis accelerates capital into the world's largest cryptocurrency at a rate not seen since the early days of 2021 — widely seen as the last time there was a 'bull market' in cryptoland.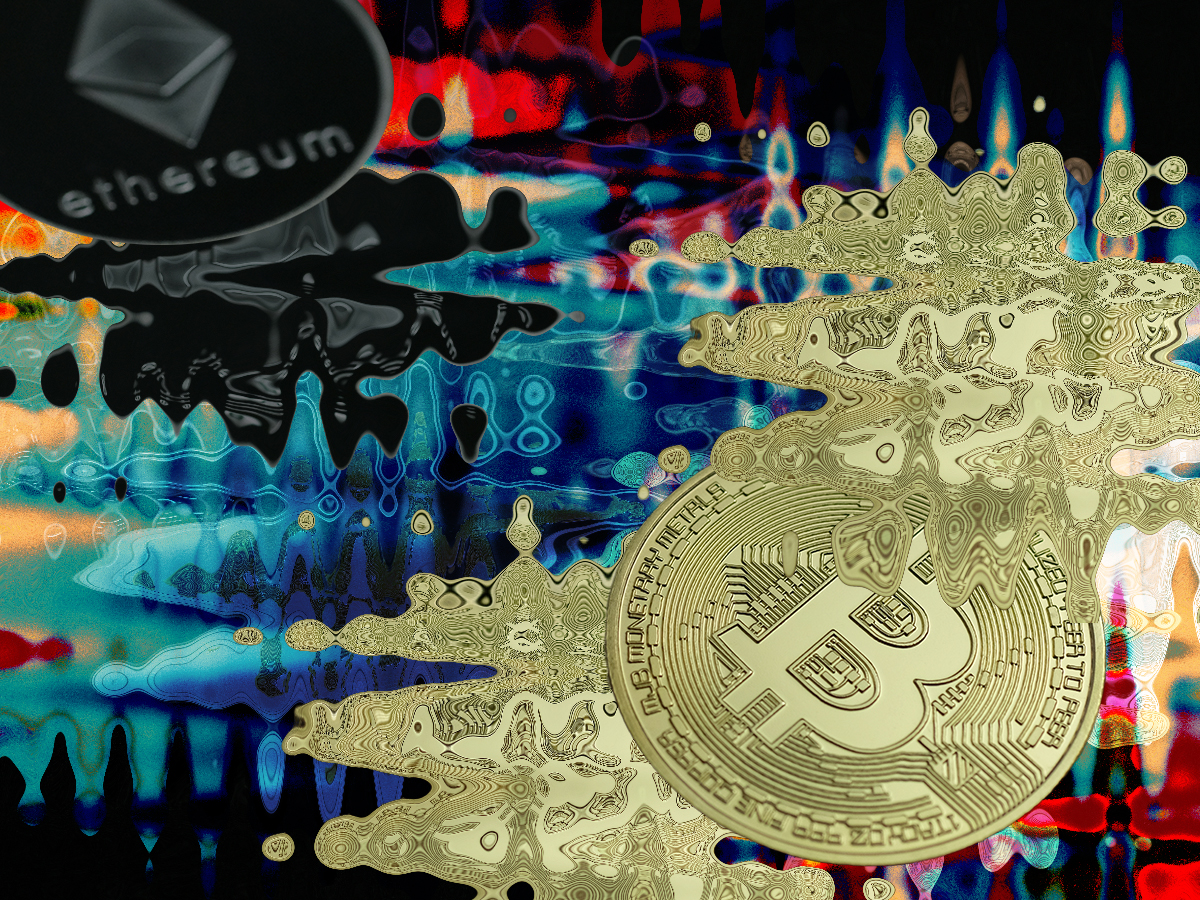 Can the Bitcoin price really reach $100k in 2023?
The one key thing to remember with investing — especially when it comes to risky assets like cryptocurrencies — is that no one can ever truly predict the future. So, markets are always prone to unexpected changes that can cause prices to swing upwards or downwards in drastic ways. Still, a number of experts and analysts have thrown their hats in the ring when it comes to predicting the price that Bitcoin could potentially reach by the end of this year.
In conversation with The Chainsaw, eToro market analyst Josh Gilbert said that while investors have become undeniably bullish on the price of Bitcoin this year, the crypto asset has a "very long way to go" before it reaches a price of $100,000 US Dollars.
"It has been on an upward trajectory since reaching a nadir of just above $15,400 in November last year. Investors have turned bullish on the crypto asset – although initial progress was highly tentative – as markets look to price in the end of rising interest rates in the US and globally," Gilbert said.
"Momentum has steadily built for bitcoin as investors digest macroeconomic shifts in data. The next one markets will be watching is US inflation, due tomorrow. If inflation continues to recede we could see some consolidation above $30,000. The price is still wavering around the milestone currently. 
"Bitcoin has a long way to go still in terms of retreading the all time high above $69,000 set in November 2021."

Josh Gilbert, eToro Analyst.
The bullish predictions
Marshall Beard, the Chief Strategy Officer at US-based cryptocurrency exchange Gemini, told CNBC in March that a $100,000 price tag per Bitcoin is a real possibility in 2023.
"I think Bitcoin probably breaks all-time highs this year," Beard said, adding that the $100,000 price figure is an "interesting number."
Beard added that if Bitcoin reached a number close to its previous all time high of $69,000, then it wouldn't "take much more for it to lift up to $100,000."
While $100k is a nice round number to have in mind, some believe that this number falls far short of what Bitcoin could be worth in the not-too-distant future.
On March 18 Balaji Srinivasan, successful silicon valley entrepreneur and General Partner at crypto venture capital firm a16z, made a stunning bet that the price of a single Bitcoin could genuinely reach US$1 million (AU$1.5 million) in the next 90 days.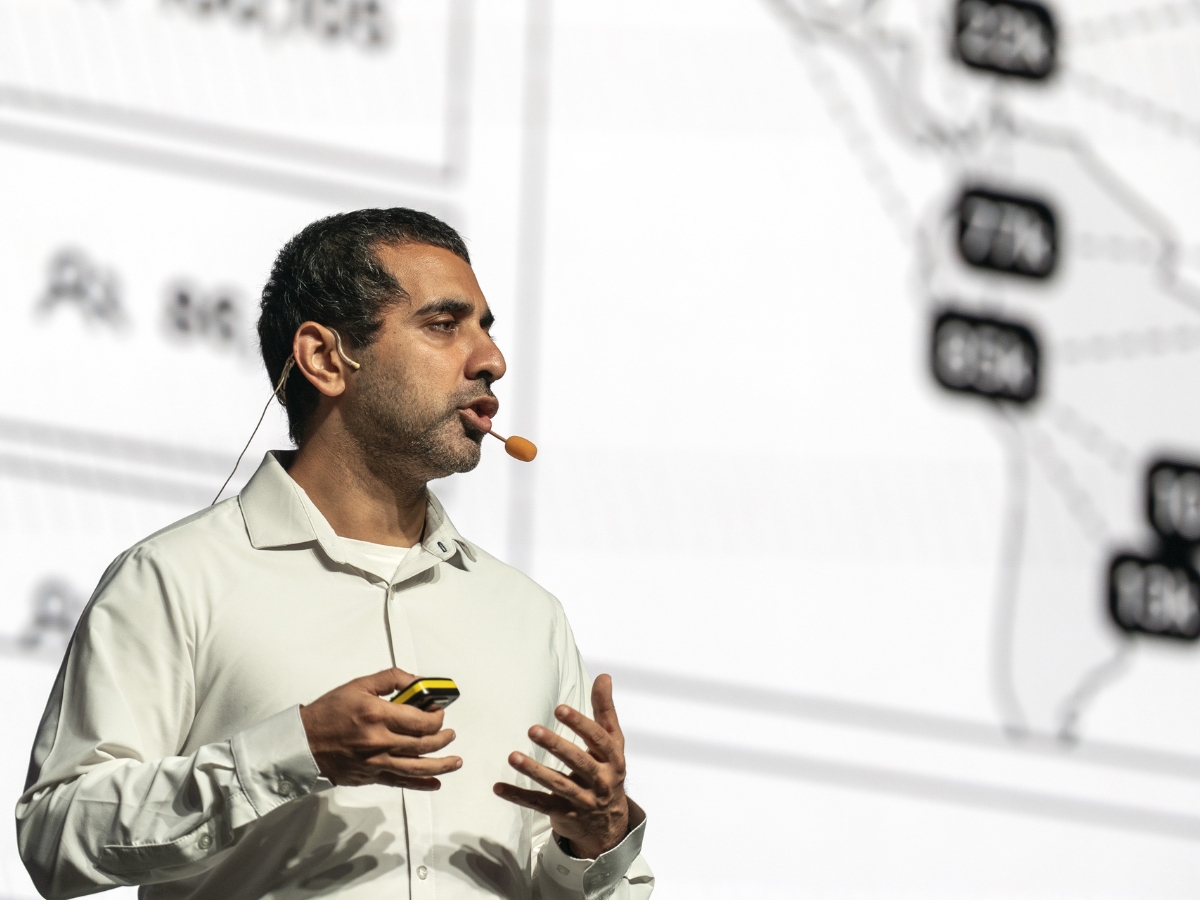 The bet
The bet arose after a disagreement between Srinivasan and Coinbase's current Chief Technology Officer James Medlock. Medlock initially tweeted that he would happily bet US$1 million (AU$1.5 million) on the fact that the US Dollar will not enter any state of hyperinflation.
Srinivasan replied by saying that he would take this bet and front up a whopping US$2 million on Bitcoin. Srinivasan claimed that over the course of the next 90 days, the US Dollar would experienced "hyper inflation" and the price of Bitcoin would surged to an astonishing US$1,000,000 as investors rush to protect their financial assets in Bitcoin.
While Balaji's bet is undeniably outrageous, it reflects a broader bullish sentiment shift of key actors in the crypto industry. The founder and managing partner of prominent digital asset firm SkyBridge Capital Anthony Scaramucci told Yahoo Finance on Thursday that the crypto bear market has officially come to an end.
"I would guess right now that we're through the bear market," Scaramucci said, going on to sing the praise of Bitcoin as an ideal and desirable asset to hold for the long-term.
"Any time that you've held Bitcoin in a four-year rolling interval, so you pick the day, hold it for four years, you've outperformed every other asset class," he explained. In Scaramucci's view, the only thing that could spell trouble for crypto markets right now, would be additional and more aggressive regulatory action against the world's largest cryptocurrency exchange, Binance.
"If something happens to Binance…I think there will be a short-term hit."
The bearish predictions
In an interview with CNBC's Squawk Box in late-October last year, Mohamed El-Erian, the Chief Economic Adviser at Allianz, declared that Bitcoin will never gain traction as a legitimate choice as a global reserve currency, and that the flagship cryptocurrency will never surpass the $100K milestone.
El-Erian describes Bitcoin as a "technological innovation" that reached its lifetime peak at its all-time-high in November of 2021, due solely to investor fanaticism and a virtuous mix of "over production" and "over consumption" on behalf of the broader market. He concludes that Bitcoin will never surpass the price of US$69,000 ever again.
In short El-Erian sees Bitcoin as a bubble, that will never be inflated as much as it was during the market mania of 2020 through 2021.
Bitcoin price: A bumpy road ahead
Regardless of bullish predictions, the road ahead for Bitcoin is by no means smooth. At current, a swathe of regulatory crackdowns loom heavy over the cryptocurrency sector at large. In the United States, the Commodities Futures Trading Commission (CFTC) just unleashed legal action against Binance and its CEO Changpeng "CZ" Zhao for the "wilful evasion" of US securities law.
Additionally, the US Securities and Exchange Commission (SEC) came out swinging against Coinbase, the largest publicly traded crypto exchange in the US, handing the company a 'Wells Notice' midway through last month. This means that the SEC will likely launch a lawsuit against the exchange in the coming weeks and months. Couple this with Elizabeth Warren forming an "anti-crypto army" as key part of her Senate re-election campaign, we can start to see why a utopian future of cryptocurrency is in no way guaranteed.