The price of Bitcoin plummeted following the revelation that the US Commodity Futures Trading Commission (CFTC) had launched legal action against the world's largest crypto exchange Binance, as well as its CEO, Changpeng Zhao, who is better-known in crypto circles by the acronym 'CZ'.
After rallying nearly 70% since the start of this year, Bitcoin (BTC) has fallen roughly 3% in the 8 hours following the CFTC's announcement, dropping from US$28,048 (AU$42,060) to US$27,174 (AU$40,820) at the time of writing.
CZ, Binance and a former top Binance executive are being sued for allegedly circumventing US securities laws by knowingly offering unregistered crypto derivatives products to US citizens. Binance itself is not licensed in the United States, however its subsidiary Binance US provides services to crypto investors living in America.
Binance lawsuit
The lawsuit, which was filed in the US District Court for the Northern District of Illinois, claims that Binance ran a derivatives trading operation in the US, offering trades for cryptocurrencies including Bitcoin (BTC), Ether (ETH), Litecoin (LTC) and Binance USD (BUSD), all of which were notably referred to as 'commodities' in the complaint. 
"Binance did not require its customers to provide any identity-verifying information before trading on the platform, despite the legal duty that entities like Binance functioning as futures commission merchants (FCMs) collect such information, and failed to implement basic compliance procedures designed to prevent and detect terrorist financing and money laundering," the CFTC wrote in their announcement.
In a subsequent press release, CFTC Chief Counsel Gretchen Lowe claimed that many of Binance's actions have been a "wilful evasion of US law," directing specific attention to internal messages and emails from employees within the company.
Additionally, Binance is being charged for allegedly instructing its employees "to communicate with US-based customers concerning control evasion through a messaging application that was set to automatically delete written communications."
Changpeng Zhao responds to CFTC
Roughly 8 hours after the CFTC announced the lawsuit, CZ took to Twitter to post a public statement concerning the CFTC action where he called the complaint "unexpected and disappointing," and claimed to have been working cooperatively with the CFTC for more than two years.
The Binance CEO pushed back at the CFTC's complaint for containing "an incomplete recitation of facts," and argued against the lawsuit on a number of different points. CZ said that the exchange had never manipulated the crypto market and remains committed to ongoing transparency and cooperation with regulators and law enforcement in the US and internationally.
Before making this public statement, Zhao chose to respond by posting the number '4' on Twitter, a reference to a January 3 tweet that directs investors to "ignore FUD, fake news, attacks, etc."
The US crackdowns on crypto exchanges
Ever since the incredible collapse of crypto exchange FTX and the revelation that its founder Sam Bankman-Fried had been misusing billions in client funds for his own personal trading activities, US lawmakers have shown renewed eagerness to clamp down on the crypto sector.
Earlier this month, a number of US Senators including Elizabeth Warren and Chris Van Hollen penned a letter to Zhao calling his company "a hotbed of illegal financial activity that has facilitated over $10 billion in payments to criminals and sanctions evaders."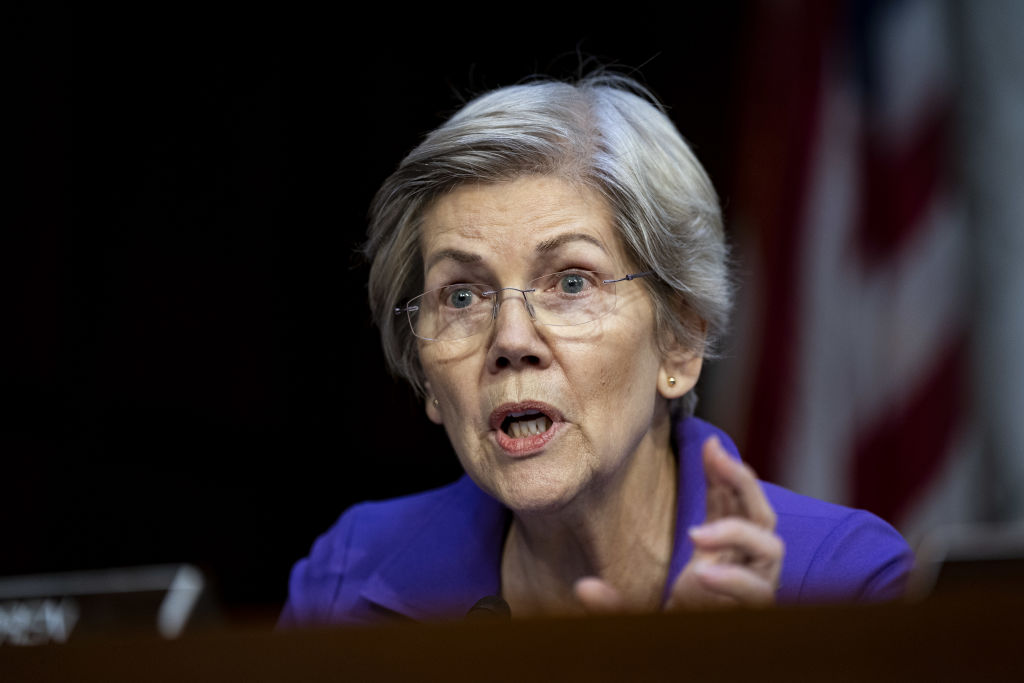 The letter went on to claim that its reputation had been tarnished by "increasingly disturbing allegations regarding the legality of its operations." Following these claims, the US lawmakers demanded more detailed information about the company including its structure, trades and balance sheets.
Similarly to Binance, the largest publicly traded US crypto exchange Coinbase is also facing regulatory scrutiny. Earlier this month Coinbase received a 'Wells Notice' from the US Securities and Exchange Commission (SEC), signalling that heightened legal action is just around the corner.