This year on May 22, Bitcoin and cryptocurrency enthusiasts will come together to celebrate Bitcoin Pizza Day. The date is a significant one for the crypto world. Why? Because 13 years ago a bloke used Bitcoin to buy Papa John's pizza, marking the first time in history that crypto was used in the real world for a purchase.
Storytime, friends.
Bitcoin Pizza Day, Explained
Let's dial it back a little. On May 18, 2010, Bitcoin miner and software programmer Laszlo Hanyecz wanted to buy himself some tasty pizza. Mans wanted his fix bad, so he went on Bitcointalk.org – one of the oldest forums about Bitcoin – and asked if anyone could buy him pizza.
"I'll pay 10,000 Bitcoins for a couple of pizzas… like maybe two large ones so I have some left over for the next day. I like having leftover pizza to nibble on later," Hanyecz wrote.

Hanyecz, being a fan of pizza, even specified what sort of ingredients he would like on his order.
"I like things like onions, peppers, sausage, mushrooms, tomatoes, pepperoni, etc. Just standard stuff, no weird fish topping or anything like that. I also like regular cheese pizzas which may be cheaper to prepare or otherwise acquire," he wrote. Clearly, he is a simple man who enjoys a simple pizza. No pineapple.
Fellow users soon came together under Hanyecz's forum post, and offered to help the man acquire his feed. Finally, on May 22, 2010, a student named Jeremy Sturdivant, known online as "jercos", accepted Hanyecz's offer and exchanged the 10,000 Bitcoin for two Papa John's pizzas worth US$41 (AU$61).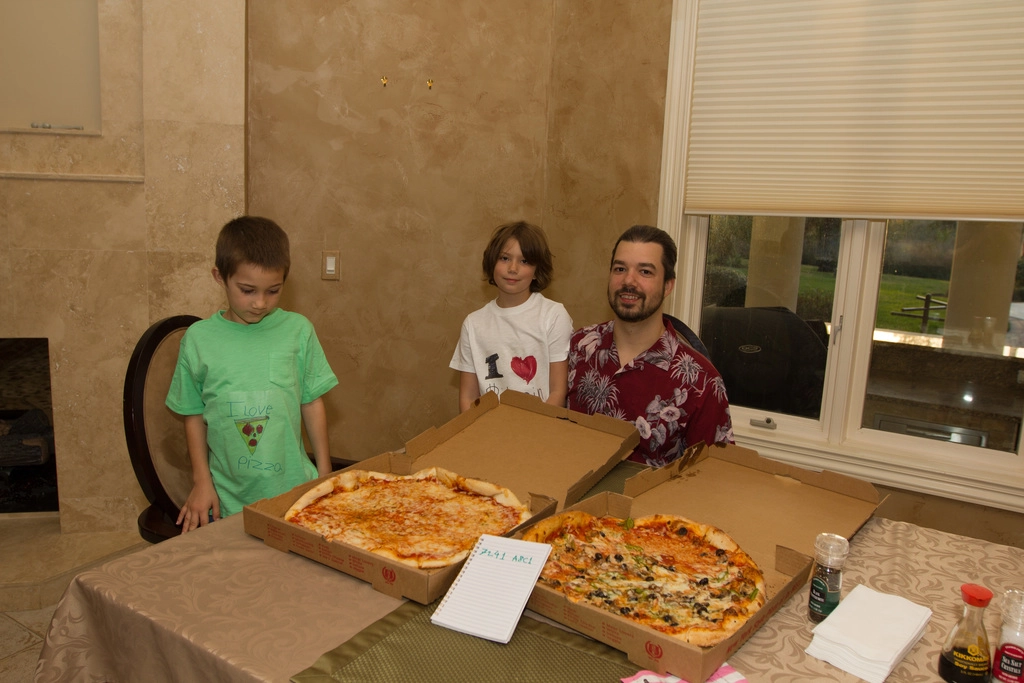 Hanyecz's experience was the first ever time that a virtual currency was accepted and used in a real world transaction. At the time, the story garnered much attention in crypto circles, with many viewing it as the first step towards crypto adoption in real life.
It's A Worldwide Thing
When Laszlo Hanyecz bought his pizzas with 10,000 Bitcoin, the virtual currency was worth just a few measly cents. However, in 2023, the two pizzas would probably be the most expensive meals ever. Today, as Bitcoin is worth US$27,030 (AU$40,600) each, Hanyecz's pizza would have cost him over US$270.3 million (AU$406 million). Ouch.
Binance, the world's largest crypto exchange, announced today that it will celebrate Bitcoin Pizza Day with in-person events worldwide. In Italy, the home of pizza, there will be a pizza-making contest. In New Zealand, Binance claims it has teamed up with a popular pizza chain to give out pizza with more rewards.
What about the OG Papa John's? In 2021, the pizza chain held a giveaway and handed out 10,000 slices of pizza to commemorate the occasion.
How Are Aussie Bitcoiners Celebrating?
Here across Australia, fellow Bitcoiners will be celebrating the significant day in similar ways on May 22.
In Victoria, a community called 'Melbourne Bitcoin Only' will be hosting a get-together with pizza and drinks at Joe's Shoe Store in Northcote. In Queensland, friends from the Australian NFT Network will be having a private takeover at Metabar in Coolangatta.
"I think [Bitcoin Pizza Day] is a powerful representation of how far we have come as a community locally and globally," Melbourne-based technologist and Bitcoiner, Kieran Nolan tells The Chainsaw.
"The Melbourne community has been hosting Bitcoin Pizza Day events since the Melbourne Bitcoin Technology Centre (mBTC) days, ten years ago," he added.
In the ACT, on May 21, the Canberra Blockchain Centre will be organising a community event to give out pizza, as well as hosting a few fun activities for friends and family.
With pizza and drinks, what's not to love about Bitcoin Pizza Day?