It was inevitable that the exponential explosion in AI development would thrive in the sex space. However, the speed with which the sextech industry is using and developing AI has opened infinite possibilities for new business opportunities and investment. How irresistible is the combination of sex, tech and AI to serious investors? Let's explore.
What is Sextech?
Sex in combination with tech is not new – think vibrators, contraception apps, sex blankets (these protect bedding from sex fluids, they don't get you hot'n'sexy while you sleep, yet), sex robots and more.
The world's leading advisor and expert on the sextech industry, Bryony Cole defines sextech as any technology (think products, software, platforms) designed to enhance and enable sexuality. She believes it has opened conversations around sexual health, education, intimacy and assault reporting, while also exploring how emerging technology in general helps to address issues in these areas.
According to Grandview Research, the global Sextech market size was valued at US$31.4b (AU$47.45b) in 2022. It is expected to grow at a CAGR of 16.71% from 2023 to 2030, most prominently driven by the increasing attention being paid to sexual health. Other research bodies estimate it is growing at an annual rate of 30% — impressive growth for an industry from any perspective.
Artificial intelligence (AI) explained
Artificial Intelligence – AI – is the theory and development of computer science and dataset systems to solve problems and perform tasks that normally require human intelligence. For many years these have included tasks such as visual perception, speech recognition, decision-making, and translation between languages. Google, YouTube and multiple platforms use AI to detect and feed users preferential material for engagement.
Recent chatbot developments such as ChatGPT take AI a step further with a dialogue format that makes it possible for it to "answer follow-up questions, admit its mistakes, challenge incorrect premises, and reject inappropriate requests."
Targeted at a wide range of users, the creators of this cutting-edge AI used Large Language Models (LLMs) trained on the internet to produce human-like responses to dialogue, which also included safeguards to hinder the creation of explicit and unsavoury content.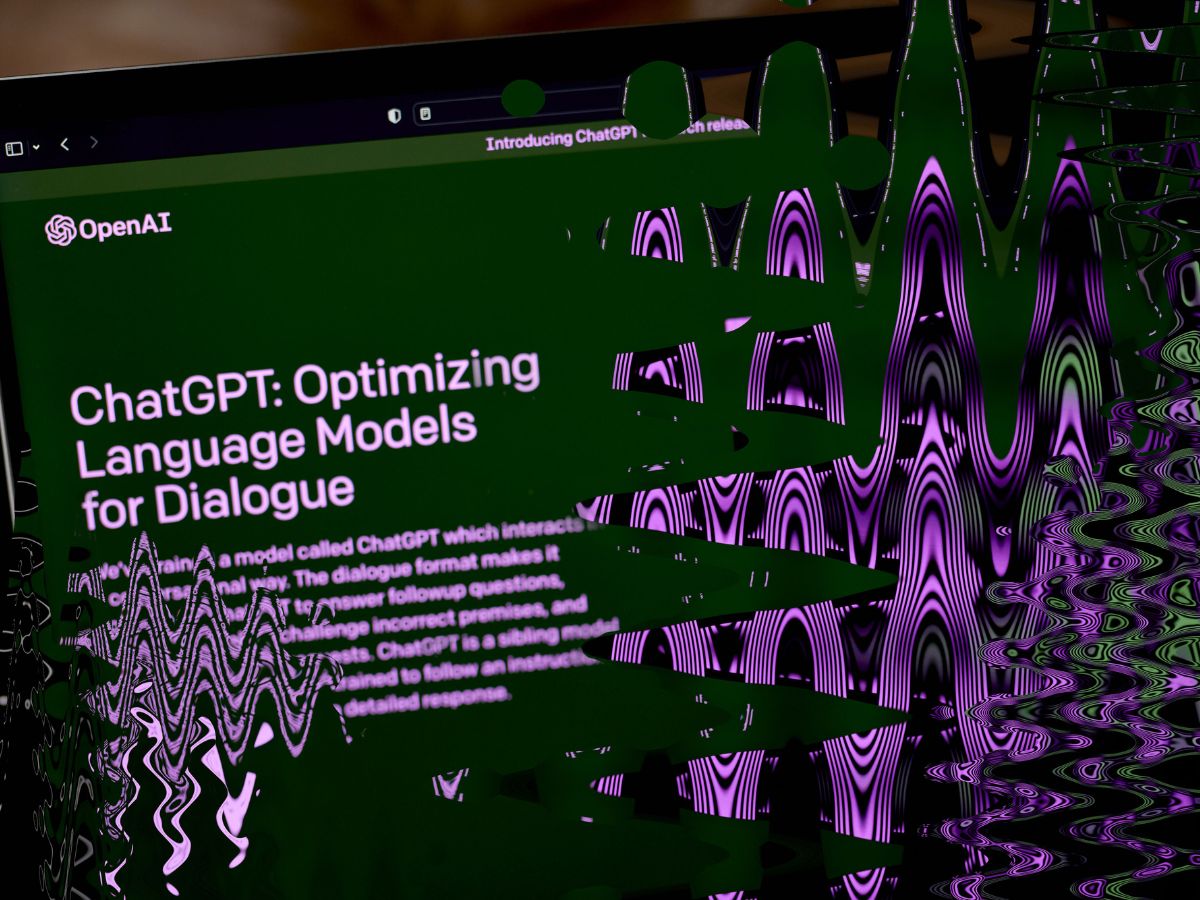 ChatGPT exploded with more than 1 million users in its first week, so it was only a matter of time (turned out to be minutes in evolutionary terms) that new chatbot AI was developed outside these parameters in uncensored, open-source LLMs on platforms such as Discord.
Similar in sophistication to the AI used for mainstream apps like ChatGPT, the new AI is being used to create sexbots, fetish chatbots and more without censoring. AI and sextech are combining in exciting, experimental and innovative ways to yield benefits for sexual exploration, sexual health and research and sex positivity, as well as huge market growth.
Why Sextech growth is building
You can thank the sexual positivity movement in combination with enforced isolation and separation due to COVID-19. This rise in sexual wellness awareness coincided with the global pandemic that forced the world to spend copious hours online. While moving to online workplaces dominated that time for many, the stats show that plenty of us found time to explore or buy sextech online.
Sex toy sales spiked, OnlyFans went from niche to mainstream thanks to thousands of influencers needing new income streams, and masturbation was even encouraged by some governments (we're winking at you, Uncle Sam) as the only safe sexual practice that was free from COVID risk. Google searches for 'sexual positions' (the Brits searched for 'reverse cowgirl' more than anything else at the start of the pandemic, tallyho) and 'fetishes' also grew during lockdown – again motivated by ways to be intimate and COVID-free at the same time.
Remote sex
Remotely-operated devices and internet-connected sextech experienced a boom in sales at the start of the pandemic. This was accelerated by people wanting to experience virtual sex with long-distance partners and by the use of innovative technology for people to safely, intimately and sexually connect. Bluetooth-enabled sex toys captured the sextech segment's largest market share of 37.9% in 2022. This was driven heavily by the ease of the technology to be incorporated into any sex toy at a relatively lower cost, helping to maximise profits.
Bluetooth technology connected to a smartphone app allows users to control a toy's functions, vibration patterns and intensity levels from their phone – it's simple to access and use in the current tech landscape. However, challenges such as privacy policies and digital privacy concerns need to be considered, because like other devices that collect data about our activities, heart rates and fitness, smart dildos and vibrators are vulnerable to hacking. Despite these challenges, in a few short years sextech AI has become the next logical AI frontier to explore and invest in.
Sextech and AI together is alluring
In addition to connected devices and remote stimulator technology, sextech also now includes sex virtual reality and AI powered sex bots and platforms secured by blockchain.
Using AI in sex tech allows developers to gather data via sensors to help improve, personalise and elevate experiences people have when they interact with their products and environments. The companies using AI and investing in technology to deliver superior interactions that mimic human responses as closely as possible should experience higher sales, and therefore attract higher levels of investment depending on their business models.
One company to do this is Lioness. Created by women for women, Lioness is an award-winning, first and only smart vibrator and app that lets users see and improve their orgasms. In addition to selling their products to their female target base, user data gathered by Lioness' biofeedback-tracking smart vibrator contributes to research and studies about women's sexuality and health.
Sex metaverse
Artificial intelligence has also helped to create sex metaverses. These worlds invite people to experience all sorts of sexual pleasures through their own avatar and are increasing in popularity. Australian company Exolover is a great example. It positions itself as the first, decentralised, sex platform and mobile app and a safe online sex platform for 'adult adventures'.
Users create an avatar on the website and synchronise their sex toy, made exclusively for the site, to realistically imitate user-induced sexual activity of varying intensity thanks to the technology of the platform. The platform markets itself as delivering 'the most realistic sensations that are as close to real sex as any experience available in the market today' and making remote sex feel like real physical contact. Built on blockchain, Exolover has various content, entry points and costs, funded by tokens and it incorporates machine learning to suggest experiences you may like based on your avatar's preferences and interactions.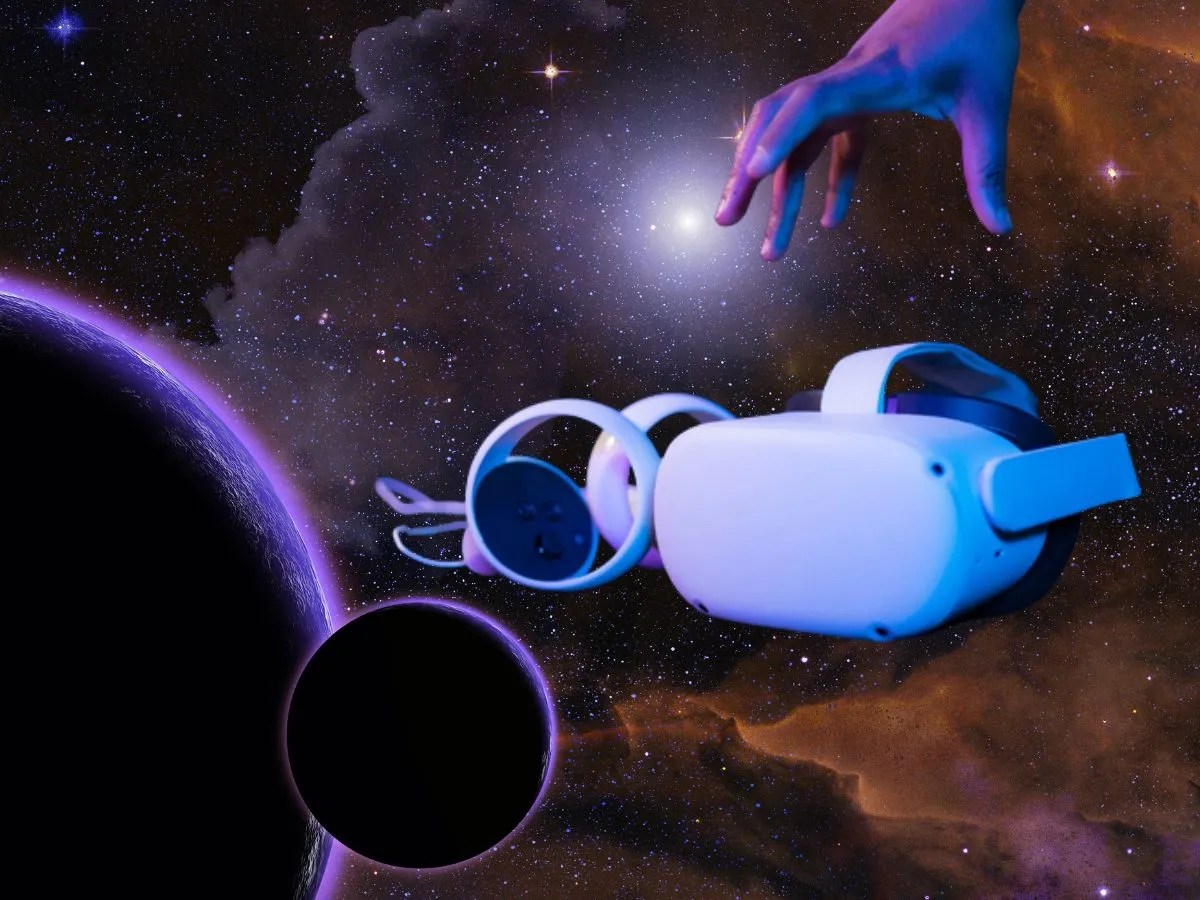 Sextech AI and Machine Learning
AI and machine learning are terms that are often used interchangeably, but machine learning is a subset of the broader category of AI. Both are used throughout the sextech industry.
As we have clarified previously, AI refers to the general ability of computers to emulate human thought and perform tasks in real-world environments. Machine learning is the collection of technologies and algorithms that enable systems to identify patterns, make decisions, and improve themselves through experience and data.
AI and machine learning are used on porn site data to help recommend similar and more content to viewers. AI algorithms examine browsing and buying history to identify the content of interest and displays it as visitors peruse the sites. A sophisticated algorithm will assess the actors, genres, themes, body shapes, clothes, locations, settings, scenarios etc people like and then select content that fit these criteria as suggestions, either in traditional online porn formats or the new world of VR porn.
Sextech VR
While sex positivity is great for some, others thirst for virtual reality (VR) porn. This market segment is anticipated to witness the highest growth rate in the coming years. VR porn is viewed through a VR headset or a smartphone fitted into a specialised piece of headgear. Offering an immersive and interactive experience accessible from anywhere in the world, the VR porn industry is worth US$1.52b (AU$2.3b) and is expected to grow to US$124b (AU$187b) by 2030 (+79% CAGR). That is huge growth in any investment language.
While legal concerns need to be navigated to ensure compliance with local laws and regulations, players in porn-friendly markets are focusing on constantly delivering new content to gain a larger market share. According to Bedbible, 15.0% of men over 18 years in the US report having experience with VR porn, meaning that 1 in 3 who have tried VR technology have tried VR porn (32.1%).
But it's not just for the lads. Bedbible also reports that 68% of VR headset owners report having watched porn at some point (74% of male owners, and 57% of female owners), and 60% of VR headset owners report watching VR porn at least once per week (65% of male owners, and 47% of female owners). This is a growing market that enables men and women to explore sex virtually, and one that encourages digisexuals (people who prefer interacting with digital versions of sex) to feel empowered and welcomed.
Sextech AI Bots
While VR sextech is gaining traction, the world of AI sexbots has continued to evolve since fairly rudimentary market entries back in the last century.
As we have described, sextech is far more than sex robots, but the fascination with them means that a lot of progress has been made to create sex robots that are very realistic and customisable. There are companies, such as Sex Doll Genie, with sex dolls in production that have AI features including a heartbeat and the ability to mimic breathing.
Their end game is to create sex dolls that interact and communicate with partners as though they are human. During the pandemic, they saw a large increase in sales to heterosexual couples, marking a turning point for doll use as more mainstream with men and women both enthusiastic about bringing a doll into their bedroom. RealDoll manufactures lifelike sexbots for men and women. These very expensive, technologically advanced, AI-driven robots can blink, move, and more (we will leave that to your imagination) and the AI being developed around them is advancing rapidly.
Whilst these sexbots are ordered and purchased online, they, like many adult content and sex-related products, are unable to be advertised on many social media platforms. Blockchain technology has not just developed alongside sextech AI to offer alternative payment systems and access, it has also resulted in unexpected safety benefits for reporting of sexual abuse.
Blockchain and Sextech AI Together Open Investment Doors
Until recently, the sextech industry could be particularly brutal for startups to conduct their business operations because of the hurdles they faced. For instance, simple tasks that should be easy to start a business, from securing a payment platform to advertising on social media, became huge barriers because they weren't permitted.
Many payment processors such as Stripe and PayPal don't accept businesses in the 'adult industry' and common pain points experienced by sextech founders also include being deplatformed by social media platforms such as Facebook and YouTube. These roadblocks were created for user protection and to prevent sex trafficking and obscene content. However, this unilateral approach has stifled innovation and closed avenues for sextech entrepreneurs who are genuinely trying to develop and improve our understanding of sex.
Sex on the blockchain
Blockchain technology is offering the viable alternative to the industry and offering privacy, anonymity, and control. Its decentralised nature means that users can't be deplatformed for 'violating standards' and it permits anonymity while still facilitating ownership of content.
As with Exolover, investors supported the platform because it is at the forefront of a revolutionary change in the sex industry. It uses blockchain technology to address privacy concerns relating to user anonymity and transaction discretion. In combination with AI, it offers clients sexual gratification remotely while they enjoy intimate experiences with real sensations via their linked devices, bought via cryptocurrency. Crypto payment platform SpankChain has been specifically developed for the sex industry. It positions itself as the easiest way for models and merchants to get paid and accept crypto, again bypassing the blockages presented by many mainstream banks and credit cards.
Blockchain mechanisms have also boosted access to sexual health and safety information by creating the ability to report sexual abuse anonymously and privately, and warn others of bad actors. In the US, Leda Health works with the Ethereum chain to make it easy for survivors of sexual assault to order and submit DIY evidence collecting kits after a sexual assault has occurred. Benefits that are emerging from the proliferation of innovation in sextech AI and blockchain technology also include survivors being able to report sexual harassment or abuse privately and storing details and evidence securely.
Sextech AI Research, Education and Health
Thanks to sextech also encompassing gender identity, crime and violence reporting, medicine, health, empowerment and more, major innovation is happening in sex education with VR and chatbots. The assault reporting mentioned above is being bolstered by technologies from simple reporting tools and social media.
Intimacy and sexuality research are playing bigger roles in the sextech AI revolution by taking the new advanced technologies being used by sexbots even further to increase the possibilities of human interaction with artificial erotic agents or erobots.
A hybrid of erôs (the philosophy of love, desire, sensuality and sexuality), bot (software agent), and robot, the term 'erobot' captures the agential and relational aspects of new erotic technologies. Erobots include all virtual, embodied and augmented artificial erotic agents and the technologies that produce them. This definition includes — but is not limited to — prototypes of sex robots, virtual or augmented erotic characters, artificial partner applications and erotic chatbots.
Erobotics
The study of this new intersection of sexuality and technology is known as erobotics. Sexbots are only a small portion of the erobot research arena that includes conversational agents such as chatbots; soft robotics (robots constructed similar to living organisms); and in cloud computing and virtual and augmented reality.
New research is also being created by sextech entrepreneurial businesses Lioness, through working partnerships with educational facilities. They created their own Sex Research Platform and conducted a study with the Centre for Genital Health and Education during COVID to measure sexual and arousal responses to a range of environments. Lioness provided data from nearly 2,000 users who opted to participate across 40,000 sessions using their smart vibrator, creating a new realm of research access that would have been impossible without the sextech and AI that has been developed through increased investment.
Technology that measures and reads physical responses, heart rate, muscle movement, skin reactions, facial expressions and eye movements has been accessible for decades. Sextech used by Lioness and many others now accesses all this data instantaneously and uses machine learning to reveal what makes and keeps people aroused, titillated or turned off.
Sextech is also being used in the education space to normalise healthy conversations about sex and deepen people's understanding of and connection to, their bodies and sexual health. Aussie startup and sex toy brand Normal launched in 2021 with a premium e-commerce offering. As part of its charter to destigmatise sex and make it a normal part of life, the brand has created a 'world of modern sex ed' via an online sex education course and markets its products via sex-positive advertising and messaging including mobile billboards in the heart of Bondi.
The Future of Sextech and AI Investment
Raising capital in sextech in the past has faced challenges due to being a controversial space. But thanks to the intensity of online immersion for so many people through COVID and the sexual positivity movement, perceptions are changing and investment is growing. Market leaders such as Bryony Cole are helping to transform investment in sextech, not just in conjunction with AI. In the recent past, many sextech entrepreneurs were forced to crowd or self-fund, which can impede innovation and adoption.
As a sought-after sextech consultant to government and corporations, Cole helps to address a lack of critical infrastructure in the sex industry by bringing together innovators who may have a concept ready to be developed, but may lack access to capital and connections. As the stigma around building a sexual wellness or sextech business continues to erode, new opportunities abound to develop sextech using AI for people beyond the mainstream and into niche audiences such as people with disabilities, the aging population and much more.
Sextech is big business because it caters to so many audiences. Thanks to AI, the ways that people can expand and explore sex is limitless, and so are the investment opportunities.