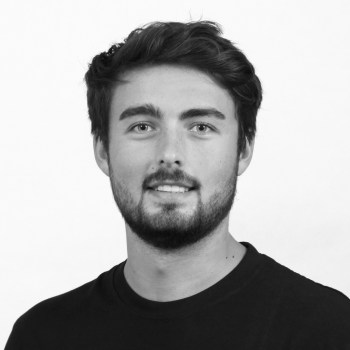 Patrick McGimpsey
Patrick McGimpsey is a freelance writer who is passionate about crypto and the world's financial landscape.
Posted in
Business
Harrison Dell explains what the FTX meltdown means from a tax point of view.
Read more
Posted in
Crypto
A dive into the risks of leaving your digital assets on a cryptocurrency exchange.
Posted in
Finance
An explainer into the wacky world of altcoins.
Posted in
Culture
The blockchain-agnostic DAO mints 420 NFTs and requires "Proof-of-Sesh" on entry.
Posted in
Industry
The ins and outs of how the innovative technology works.
Posted in
Ethereum
Ethereum (ETH), a decentralised blockchain network, offers a number of advantages over other blockchain platforms.
Posted in
Finance
Decentralised Finance (DeFi) is growing rapidly — but what is it and why should you care?
Posted in
Crypto
A close look at what staking offers crypto holders and how you can contribute.
Posted in
Bitcoin
There's much more to Bitcoin (BTC) than a digital currency that facilitates instant payments.