The Australian Open tennis tournament is set to serve off on January 16th, with over 900,000 fans expected to attend across the three-week event in Melbourne.
Alongside the US Open, Wimbledon and the French Open, the Australian Open stands as one of four prestigious grand slam tournaments throughout the tennis calendar year.
In addition to physical matchplay, 2022 marked the Australian Open's inaugural year of exploring the Web3 space.
Australian Open: NFTs
The launch of a generative art NFT project titled AO Art Ball generated over US$5.5 million in revenue, and has facilitated secondary volume of 1,920ETH across 6,776 assets.
Additionally, metaverse initiatives such as a partnership with Decentraland saw the creation of virtual venues such as Melbourne Park, Rod Laver Arena and Grand Slam Park, with over 175,000 fans attending the space throughout the tournament.
The 2022 Australian Open was ultimately recognised for its innovative approach to fan sporting engagement, receiving the Bronze Lion Award in the Cannes Lions Award for Sports Entertainment. Now, in 2023, the tournament intends to double-down on Web3 and enhance their offering of digital initiatives.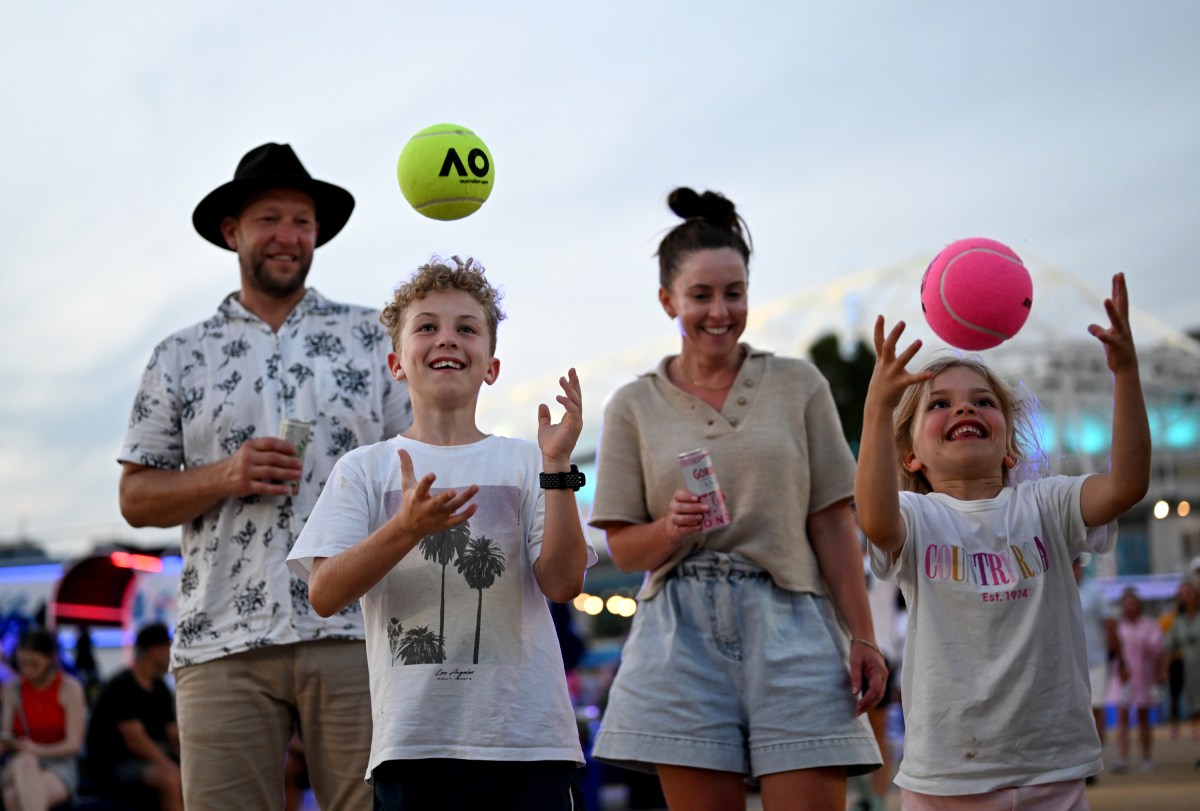 Interview with Ridley Plummer
The Chainsaw sat down with Ridley Plummer, Head of Web3 at Tennis Australia, to discuss how the fallout of the pandemic impacted the Australian Open's perceptiveness of Web3 technologies, the generative algorithms behind the AO Art Ball, as well as his match predictions for the tournament.
Pandemic
The 2021 Australian Open, held in early February, was heavily impacted by the social restrictions imposed by the pandemic, with fan attendance numbers drastically falling 84% from a record 812,174 in 2020 to just 130,374.
The following year, 2022, the tournament saw a partial recovery with attendance numbers reaching 346,468, but crowds were still capped at 50% and limited to certain sections of the complex.
Ridley revealed how this unprecedented global event shifted the Australian Open's business model, both financially and practically in understanding how fans would proceed to engage with the sport.
"I think when we stepped back from what was going on through 2021, and then into 2022, we had to look at how we interacted more within a global audience beyond broadcast", he stated.
"For us to utilise Web3 and metaverse technology to essentially rebuild the Australian Open precinct in a virtual world, and allow fans from anywhere in the world to access and see what was going on in real-time behind the scenes […] that was a perfect opportunity for us to leverage technology for good and talk to a new consumer fan base."

Ridley Plummer
Throughout the international sporting world, fans have witnessed the emergence of Web3 technologies across a number of their favourite leagues. NBA Top Shot hit the shelves to mass fanfare in late 2020, followed by NFL All Day, and most recently FIFA + Collect.
Each of these NFT collections extracted archival game footage of the best scores, dunks, assists and saves, converting the video clips into collectable moments.
The projects served as an opportunity to repurpose the history of the sports, altering new generations' recency bias, as well as adopting innovative technology.
In the tennis world, the Australian Open opted for a different approach.
IP Rights
Plummer explained that for NBA Top Shot, the NBA would have had to approach the National Basketball Players Association seeking permission to pursue the project, with their decision representative of the entire player cohort.
In the NBA, there exists four entities: the NBA franchise, the teams such as Golden State Warriors, the individual players such as Steph Curry, and finally the trade union group National Basketball Players Association. For matters of player interest and welfare, the association acts on behalf of all players.
In tennis, such an association doesn't exist. There are simply the tennis tournaments such as the Australian Open, and then the individual players.
So, if the Australian Open were to pursue a collectable moments NFT project akin to NBA Top Shot, they would have to negotiate the intellectual property rights with each player. This would turn out to be an exhaustingly lengthy process.
However, existing sponsorship deals such as Gaël Monfils' partnership with eToro, or Rafael Nadal's deal with Autograph, could preclude such negotiations being made.
"There's no black or white answer to IP," said Plummer, "even though technically speaking we probably could sell [NFT] moments or photographs of players, but we wanted to step back as a creative organisation and say:
'No, we don't think that that's the right thing to do. We think we can come up with something a little bit more innovative that actually has a bit more storytelling to it as well.'"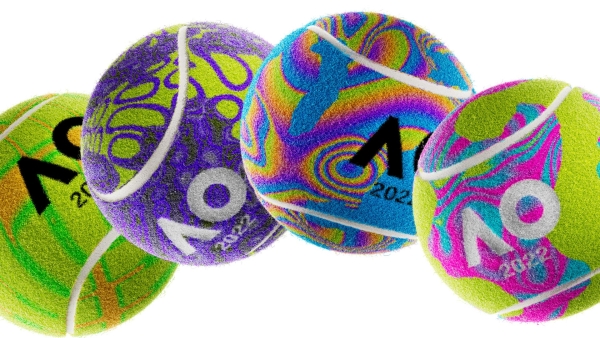 AO Art Ball
Reflecting on the original creation of the AO Art Ball, Plummer stated that during the initial discussion phase with partner media agency Run It Wild, it was agreed that the AO Ball would serve as "more of a membership to the AO, rather than an opportunity to own a LeBron dunk or a Roger Federer forehand."
"Often with membership programmes, they can either be really expensive, prohibitive or invite only. So, we wanted to open something up that was accessible. Our objective through the whole project was to become the world's most accessible sports and entertainment event."

Ridley Plummer
Creative technologist Nick Stone built a series of algorithms to generate the artwork, utilising avant-garde audible elements such as the sound of the ball bouncing on the court, or its impact off the racket to create distinctive patterns. Because of this, each ball within the collection is a one-of-one – entirely unique.
Each AO art ball is directly connected to a 19cm x 19cm plot of each tennis court surface. Holders can choose various sections of the court, such as the baseline, middle T or the sideline. If a winning shot from any of the tournament matches lands on that square patch, the NFTs metadata will update, and the holder will be able to claim various perks and benefits.
"We literally took one line of code of data", said Plummer, "there is there's millions of lines of code and data points out there and we literally took the length of a sentence."
"I think the opportunity to use the data in the future, particularly for sports related projects, is infinite. I'm really excited to see where we take it in the future, and what's possible with the huge amount of data that we get access to as a sporting organisation", he added.
Australian Open 2023
2,454 AO ArtBalls 2023 are currently available for public mint at a price of 0.11ETH (US$168) with a new collaborator category.
All eligible AO23 Match Point holders have the opportunity to redeem tickets to the equivalent game on 2024. Though, this feature is currently only accessible to Australian residents.
The Australian Open has launched a new interactive game called AO Adventure based in the online world of Roblox.
Australian Open: Community
Plummer was keen to emphasise the importance of "using the technology for good", in addition to ensuring that any adoption of technology supports their ambition of "furthering tennis participation."
"When you talk about innovation, creativity and audience, they're very general senses of measure", stated Plummer, noting that quantitative statistics can empower decision making for the experience of fans.
10-15 years ago, the typical tennis fan was 45-50 years old and female. By implementing new technologies, the Australian Open is seeking to shift that demographic, and engage a new generation of fans. Though whatever age, geographical location remains a crucial factor – even in the age of Web3.
In focus groups with community members and holders, Plummer explained that "it's important that whenever we talk about benefiting international holders, that they are just as important as someone who lives two kilometres down the road from Melbourne Park."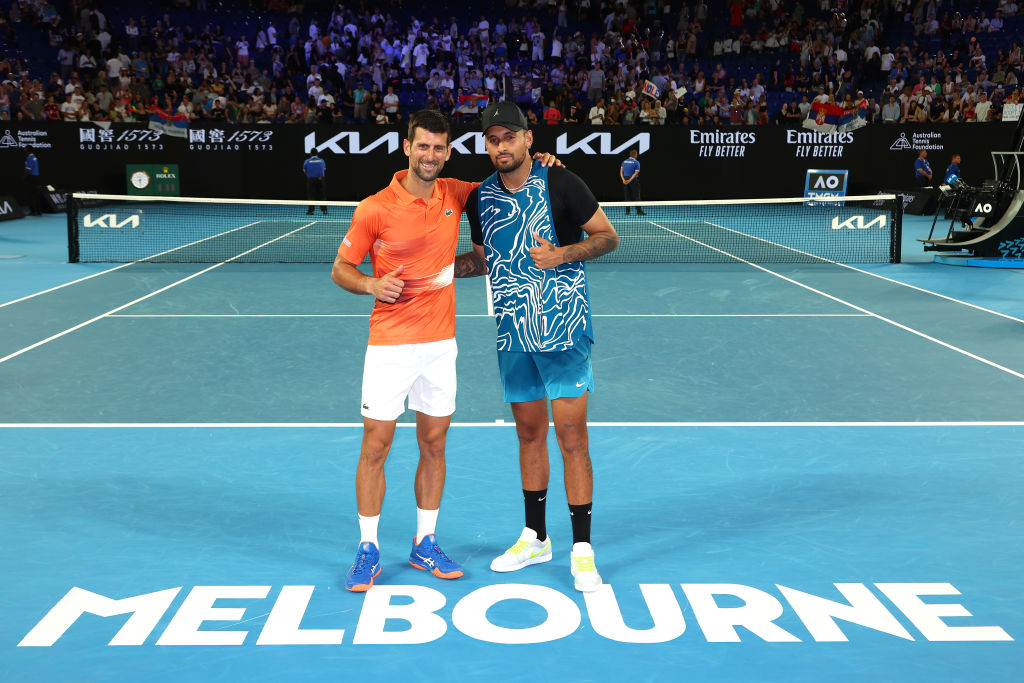 Predictions
When asked for a tournament prediction, Plummer shared that he's backing rising star Iga Świątek to take home the women's trophy, and Novak Djokovic in the men's draw.
As for Novak's reception from the Melbourne crowd following a successful Adelaide International campaign last week, Plummer was fairly optimistic, before stating:
"If at some point he comes up against Rafa, this might be one of the last times that we see Novak and Rafa play against one another. The opportunity for this to be a monumental tournament is huge, so it'll be really interesting to see how the next few weeks play out."