Soccer fan tokens are digital assets that use blockchain technology to create new methods for sports fans to engage and participate in their favourite club's decision-making process.
These fan tokens can be bought and sold, allowing holders to connect closer to their club by participating in various activities such as voting on club decisions, accessing exclusive merchandise and gaining match tickets, and more.
​​Socios.com is a leading platform for fan engagement in sports and has forged official partnership deals with some of the world's leading sports franchises including soccer teams Barcelona and PSG, basketball teams Boston Celtics and Chicago Bulls, and American football teams New England Patriots and San Francisco 49ers, among others.
The match winning ball from the Supercoppa Italiana — once per season match between the winners of the Serie A and Coppa Italia — was granted to an Italian $INTER fan token holder for a total of 325,000 Socios United (SSU) tokens.
Price Valuations
Sporting fan tokens, like any other cryptocurrency, are impacted by wider macroeconomic conditions. A bearish market can decrease the demand for fan tokens, causing their value to drop, while a bullish cycle visa versa.
Over the last fifteen months, the prices of leading crypto assets such as Bitcoin and Ethereum have experienced heavy downturn corrections. In tandem, fan tokens have followed a similar fortune.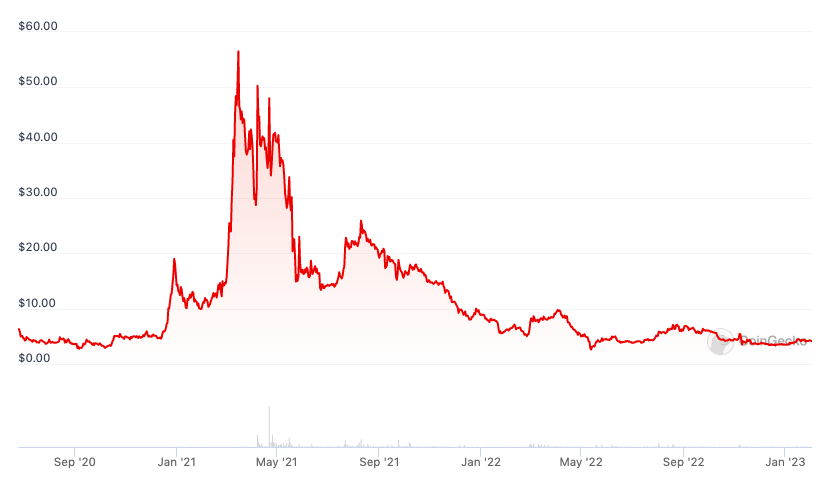 In the world of soccer, the FC Barcelona Fan Token (BAR) reached all-time highs of $56.50 in March 2021 during the height of the bull market, however has fallen drastically in recent times to $4.13 with a market capitalisation of US$26.4 million.
This largely correlated to the club's off-the-field troubles, having undergone a turbulent financial restructuring over the past year which saw numerous board members sacked, top players unpaid years worth of salary, the sale of their stadium rights to Spotify, and iconic talents such as Lionel Messi forced to depart.
Seasonal difference
This season they sit top of the league with a chance of winning the La Liga trophy for the first time since the 2018/19, however they crashed out of the Champions League in an embarrassing group stage campaign in October.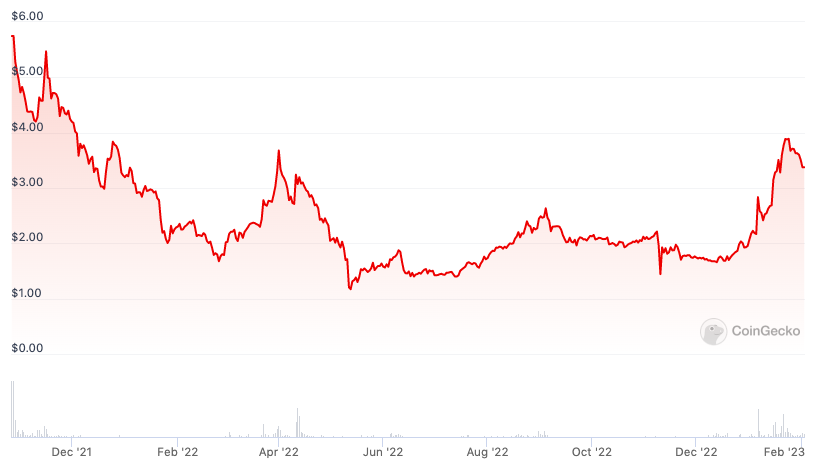 On the other hand, Arsenal are sitting pretty at the top of the English Premier League table at the halfway mark of the season, and arguably came out on top in the transfer window, acquiring players which strengthened their squad compared to their near rivals.
The Arsenal Fan Token (AFC) has soared 134% since mid-December to one-year highs of $3.89 with a market capitalisation of US$20.58 million.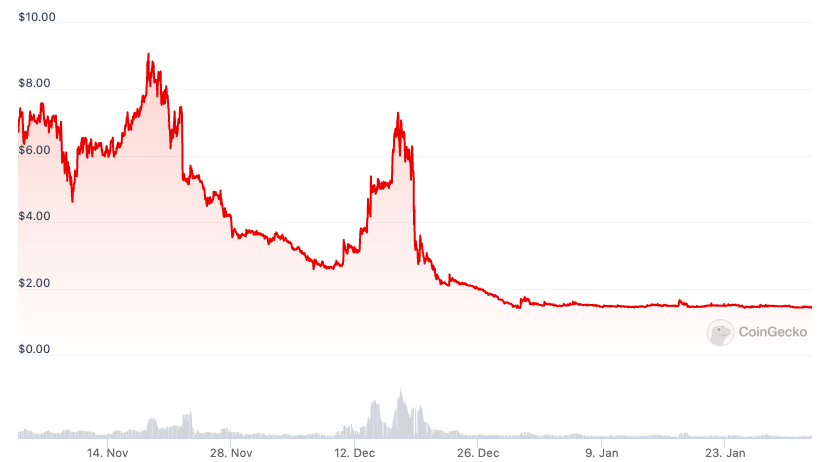 Following Argentina's heroics in the FIFA World Cup in Qatar in December, the $ARG token fell sharply from all-time highs of $9.07 pre-tournament when expectations were high to a low of $2.58 after their loss to Saudi Arabia.
Following a quarter-finals penalty win over Holland and a semi-final demolition of Croatia, the $ARG token was back on the move, peaking in the days prior to their world cup glory at $7.30, a 182% increase across 9 days.
Since the tournaments conclusion, the price of the fan token has subsided to a consolidation zone of $1.45.
Soccer Fan Tokens: Conclusion
While soccer fan tokens present opportunities for fans to embrace the technologies of Web3 in support of their beloved club, the financial aspect of the tokens make them a vehicle for speculation and market influence.
In the case of Barcelona, Arsenal and Argentina, it appears that real-life sporting events had a direct correlation on the impact of the assets, with investors utilising the social attraction and present success of the clubs to increase their investment.
With an asset, especially one in the nascent cryptocurrency market, the low levels of demand and volume create conditions of volatility and uncertain, such as seen in the case of Argentina, factors that humble sports fans without shrewd investing knowledge should be aware of.