What a week! The inaugural Philippines Web3 Fest and largest Web3 gaming hackathon came to an end at the epicentre of innovation for blockchain games — and there's much to be excited about. 
Hundreds of gaming enthusiasts, VCs and global leaders flocked to Manila to celebrate a new world of digital ownership and career opportunities for the region. 
The event was a sell-out, bringing in more than 100 expert speakers with more than half of those coming from abroad. 700 companies participated and thousands of attendees joined both IRL and across virtual listening parties (including us at The Chainsaw). 
"Throughout this entire experience, the Filipino community truly astounds us," PhWeb3Fest lead and General Manager Jen Bilango of Build Hub by Blockspace shared with The Chainsaw.
"The bear market seems to not matter at all. Price fluctuations aren't as important if the technology impacts lives for the better. We all came out feeling optimistic — despite the rough road ahead — that we are all building and shaping the future of Web3 in the Philippines." 
PhWeb3Fest
Leading VCs with over US$2 billion in combined assets under management joined, as did some of the industry's top leaders including Binance, Polygon, Solana, Sequoia Capital, Mentha Partners and LongHash. Participants received an opportunity to hear from their local leaders themselves, including GCash, MetaverseGo, Globe, Coins.ph, AcadArena and BreederDAO. 
Yat Siu of Animoca Brands was a top highlight speaking to why digital rights are important in the next iteration of the internet. Black Eyed Peas' very own Apl.de.ap, who is an avid believer in Web3 changing the lives of Filipino creatives, shared his own experiences of his work merging blockchain technologies with emerging artists across the world. 
Following his interview with Leah Callon-Butler, he gave an epic performance to the audience in his mother-tongue language, Tagalog (you can read the full deep dive on his life story here).
The event focused on more than the leaders of innovative Web3 projects. The goal of the week-long event was to spotlight the guilds, players and contributors helping to grow the ecosystem, as opposed to other conferences that focus on C-level executives in attendance. 
Insight
Some of the insightful and vital topics of the event included crypto education and security. While many events focus on the technical developments of Web3, PhWeb3Fest used the week as an opportunity to help educate attendees on how to prevent hacks and play safe on the new layers of the internet.
"It's important that we can ensure people are educated," said Chiin Gandia of Emfarsis. "Many hacks and rug pulls come from poor management of wallets or clicking things that weren't legitimate, so we want to help educate as new people come in." 
Gabby Dizon, Co-Founder of Yield Guild Games (YGG) spoke to how there's currently a South-East Asian (SEA) discount for new projects. He believes that a lot of VCs don't pay attention because the SEA region doesn't receive the same publicity as Europe and the US. But now that the world is paying attention to the region, developers and participants have a spotlight as the region gains international traction.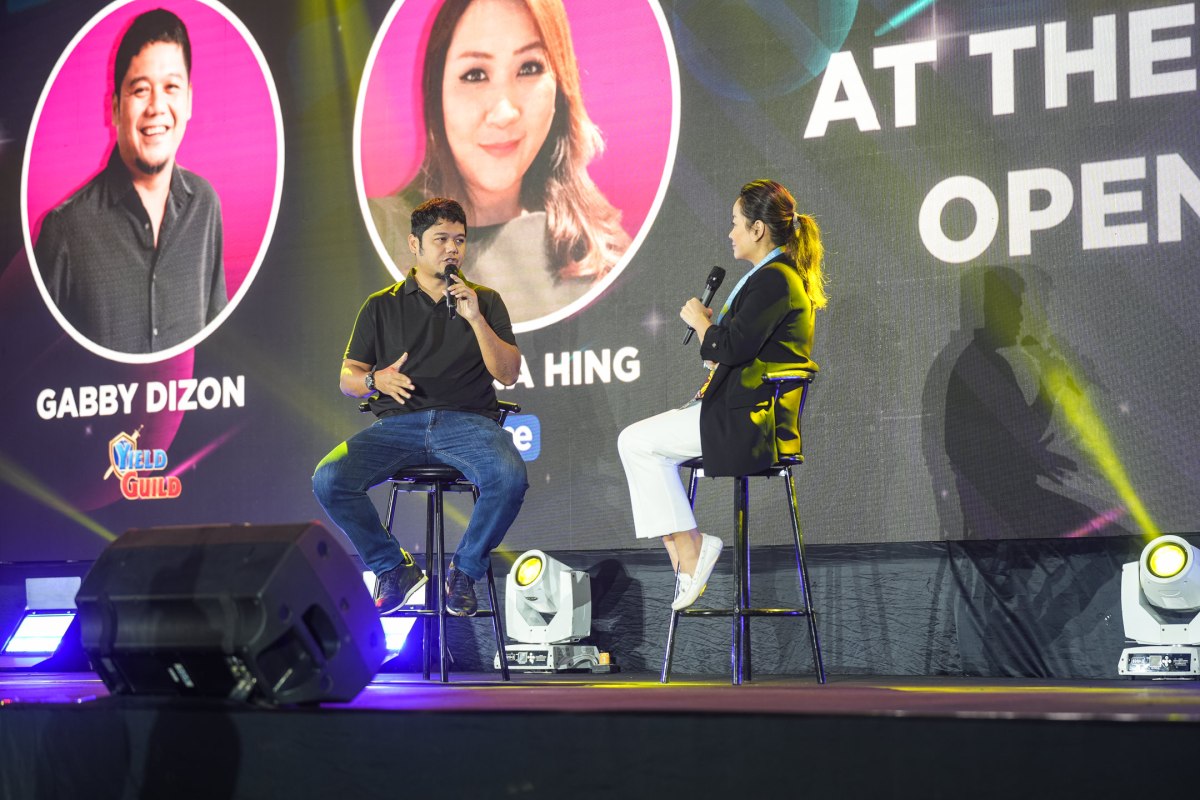 "Don't consider yourself not being deserving — there's such an amazing pool of talent. We're Web3 natives. We see the adoption and we see the stories happening on the ground here," he said.
One of the most welcomed key takeaways from the week was the myriad of career opportunities for Filipinos. Web3 games have become a catalyst for digital upskilling, providing hundreds of Filipinos with the skills of a new digital revolution. 
Attendees
Attendees were encouraged to dive in and reminded that this space doesn't have a specific university degree required in order to seek permission to explore — it needs curiosity and resilience, and you need to immerse yourself in the space in order to learn. 
Abhishek Anand of IndiGG spoke to the opportunities for Web3 for mobile, sharing that gaming is becoming the primary form of entertainment in smaller cities who don't have the same outlets to entertain themselves. Games offer community, and provide people with a new sense of belonging. 
"India is a data-driven society, levelling-up through games. We're building a network state with 500 million gamers who are binding their gaming identities on-chain, creating reputational layers and building new micro-communities," he said. 
Dr. Dimitry Mihaylov of Farcana spoke to the innovation happening in gaming research, sharing stories of how scientists are using AI to detect the possibility of Alzheimer's disease as well as anxiety. He sees this research space as a US$200 billion industry. 
On the community development side, Christine Violago of Grameen Foundation who works with leading DeFi-for-impact blockchain Celo, shared examples of how Web3 is enabling micro-financing, particularly for female entrepreneurs. 
PhWeb3Fest and blockchain
Blockchain enables capital to move transparently and fast — with end-to-end tracking considered critical in times of crisis when multiple beneficiaries need assistance quickly. 
"The Philippine Web3 Festival was a testament to the rapid adoption happening in the country as well as the trailblazing startups borne from it," said Kat Gonzalez, COO of YGG Pilipinas to The Chainsaw. 
"People from across the world may have heard about the Philippines being the centre of play-to-earn, a leader in NFT ownership and its pivotal role in the rise of guilds, however this was the first time many visited the country and saw it for themselves. It was an amazing gathering of leaders and builders in Web3 and a celebration not only of the strides the Philippines has made thus far, but a look into the potential of what lies ahead in the years to come." 

Kat Gonzelez, COO of YGG Pilipinas