Black Eyed Peas: While the Hollywood-based global superstar and Web3 dabbler may be perceived as living a successful life of fame, Apl.de.Ap's upbringing was far from luxurious.
Well before he was topping global charts across the world securing multi-week number ones, Apl was making ends meet by filling up buckets of water, selling them door-to-door in his local town of Angeles City, Pampanga in the Philippines. 
"I came from humble beginnings from a farming family," Apl tells The Chainsaw in a video call, just a few hours before his latest album drop, to which he could barely contain his excitement.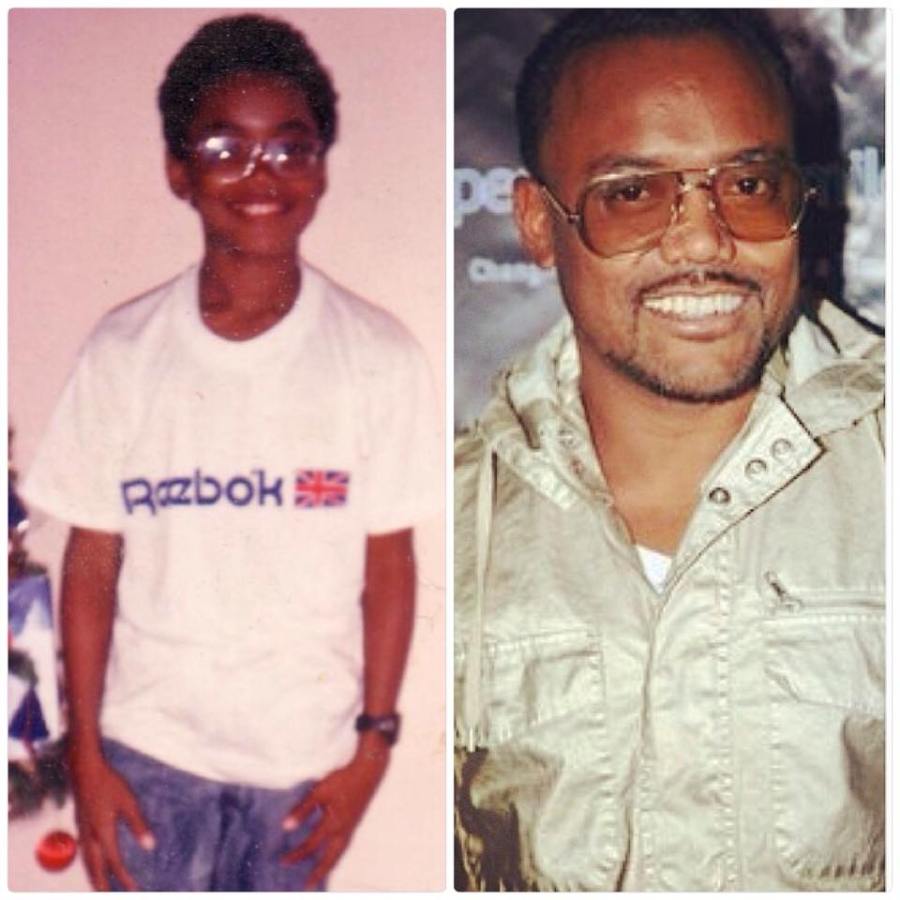 "We were poor, but we were resourceful … I would pump water from the ground and fill up buckets so I could earn an allowance to go to school or to just buy myself a snack," he said. 
An abandoned farm-boy who just wanted to dance 
Apl was born in the 1970s to his beloved Filipino mother Cristina and an African-American U.S. airman who abandoned him and his mother shortly after he was born. The avid music lover discovered his appreciation for hip hop music through commercials and films, realising at an early age that he wanted to rap and break dance.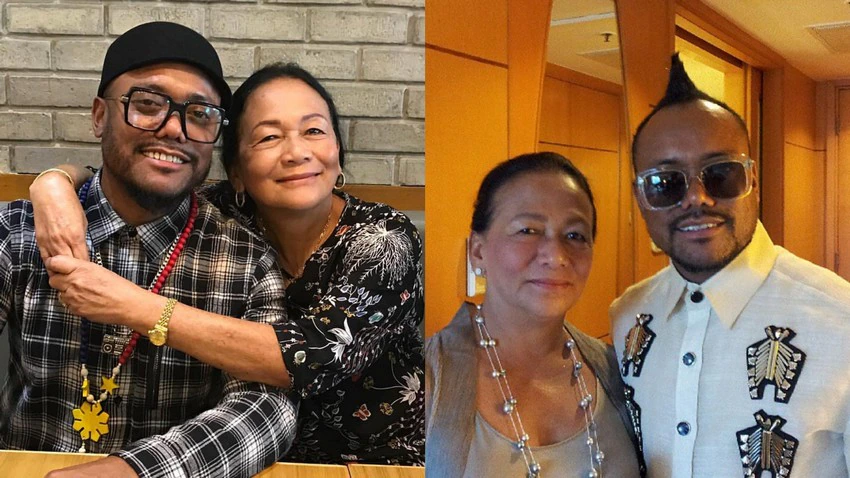 "I remember watching a Filipino TV show where they were rapping and I loved it. It just enticed me and I had to learn more about it," he said. When he was 14-years-old, Apl was adopted by the family of Joe Ben Hudgens through the Pearl S. Buck Foundation — an organisation that provides opportunities for abandoned or orphaned American children to seek a brighter future. 
His Mum was heartbroken to be separated from her son, but wanted Apl to have a better life than what he had in the Philippines, and have a father who would give him a better life and could cover his medication bills for Apl's nystagmus — a rare eye disease causing involuntary vibrations in his eyes. 
Moving to Los Angeles was an enormous culture shock, particularly for someone that could barely speak English. The first friend Apl met was his now-forever-friend William James Adams Jr., aka will.i.am, who was patient with his new friend's broken language.  
Black Eyed Peas
"I'll never forget that conversation. [Will] was like, "You're from the Philippines? I've never heard of that place. What do you do there?" I barely spoke English and told him we take care of water buffalos. We bonded over the Running Man dance move, and realised we shared the same interests. He was already rapping and dancing, and he said, "yo, let's form a dance group." He'd come to my house every weekend where we would practise," Apl remembers. 
Apl didn't have confidence in his rapping skills, but Will said all he had to do was say whatever was at the top of his head and make it rhyme. 
"I was like, ok, that's easy. I rapped him the ABCs in my language [Tagalog] and he was like, "you've got it man." The duo haven't stopped rapping ever since. They started out as Tribal Nation with their first performances taking place at the shopping mall in Glendale, California, before taking over Filipino house parties and dance-battling other crews. 
"We were young and in high school and couldn't go to clubs yet. So we'd breakdance, jump on the mic, and started getting popular around town. That's how we promoted ourselves." When they were old enough to go clubbing, a friend at a house party told them to go to Hollywood and check out a club called Balistyx. 
"Everyone from Farside to famous actresses would be there … and we'd MC and dance for the whole summer," he said. 
On one of those notorious club nights, one of the guys from Ruthless Records rocked up, saw them perform and demanded they meet his boss. The label, founded by Eric "Eazy-E" Wright, was most famous for N.W.A's Straight Outta Compton, a certified Triple Platinum release that sold one million copies in 1989. "Fuck tha Police" on the album earned the crew an FBI agent's warning letter, which simply amplified the group's notoriety. 
Eazy-E loved their sound, much to Apl's surprise. He signed them under the title Atban Klann, but an unfortunate series of events led to the death of Eazy-E, and the album was never released. They kept dancing and MCing, and decided they needed a new name. 
Throwing names out: Black Eyed Peas
"We were just throwing names up in the air because we needed a clean slate. We were saying things like, Blue Unit and Beans and Rice," he says, laughing. "Then we were like, "Black Eyed Peas" — it had a nice roll to it, and black eyed peas are soul food to us," he said. 
Some years later, the duo were in a dance battle at the club against to-be Black Eyed Pea Taboo — Apl loved his charm and charisma, and after the battle they asked him to join them. The three performed wherever they could, including for lunch-breaking students at the University of Southern California and the University of California in Irvine.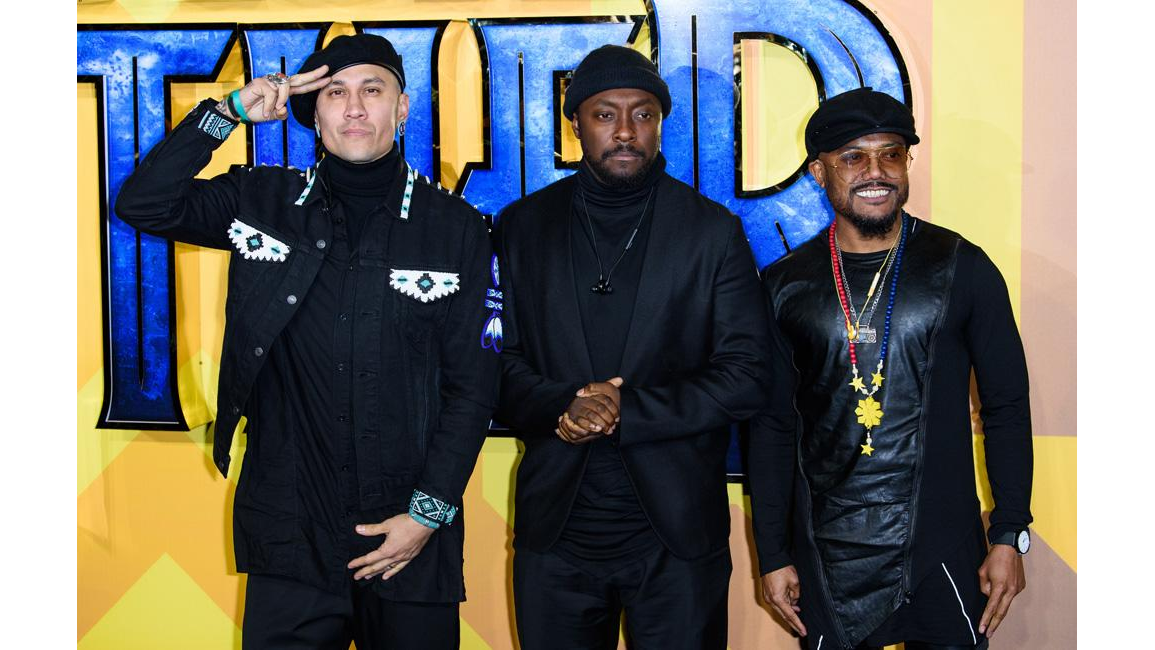 "We wanted to prove ourselves so we'd perform at lunchtimes and after the show we'd get people's addresses then we'd mail them the flyer for the next show, just hustling. That's how we built a following," Apl said. 
A grinding rise to fame 
Today, the Black Eyed Peas have sold over 76 million records, and released nine studio albums and forty singles, making them one of the most successful best-selling music groups of all time. Stacy Ferguson, also known as Fergie, joined the crew in 2002 as they sharpened their sound to polished pop. J. Rey Soul, an epic soul singer Apl met during his time as a coach on The Voice, now sings with the crew, since Fergie released the reins as a boss baby mumma. 
Where is the love
Their major hit was the 2003 single, "Where Is The Love" from the iconic Elephunk album, which topped the charts in 13 countries and landed the number one spot on the UK charts for seven weeks. 
Their fourth album Monkey Business certified 4x Platinum releases in the U.S. In 2009, they held the number one and two spots simultaneously on the Billboard Hot 100 with singles "Boom Boom Pow" and "I Got a Feeling" for 26 consecutive weeks. In 2010, they scored three awards at the 52nd Grammy Awards ceremony and played at the esteemed halftime slot of the 2011 Super Bowl. 
Despite rising to international fame, Apl remains incredibly humble. Of all his career highlights, his favourite of all was performing in the Philippines at the age of 31 in 2006.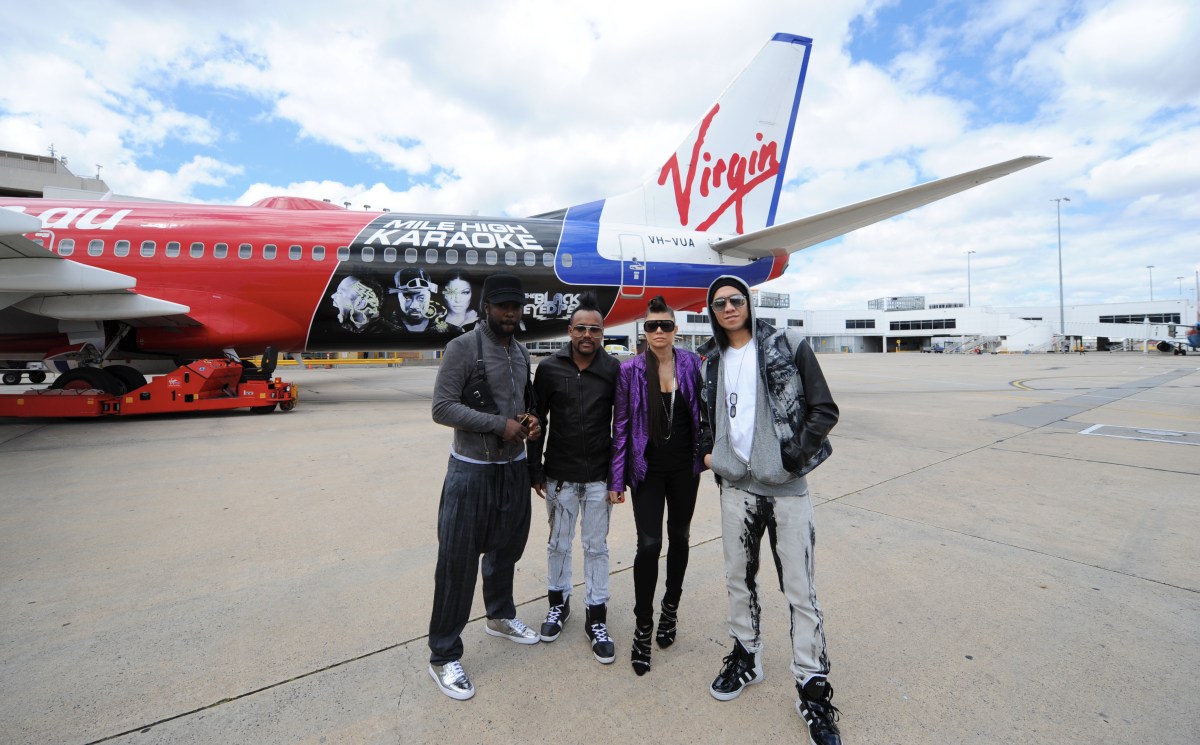 "I've never cried before coming out [on] stage as I did that day. My whole family was there. It was my country, my people," he said. Even though they "made it", Apl often felt homesick for the Philippines. He recalls crying to Will when he was a teenager saying he missed his family and wanted to go home. But Will kept motivating and pushing him, reminding him that one day they'd go back and perform there. 
"The President was there, the whole army was there. That was the biggest highlight," he said. Apl has always been very aware of his fortunate life. To express his gratitude and give back to his community, he launched the Apl.de.Ap Foundation — a non-governmental organisation committed to empowering Filipino youth. The foundation focuses on three core programs —  art, technology and health, all of which are incredibly important to Apl.
Pre-Web3: Using tech and art as tools for prosperity 
Since launching the foundation, he's taught countless kids how to sing, rap and dance, and built 14 classrooms in the Philippines including a computer laboratory, and a recording and music studio. He believes technology is the ticket to prosperity — and that everyone deserves eyesight. The Apl.de.Ap Foundation has since provided vital medical equipment to combat eye disease in Pampanga, supported the Children's Hospital in Los Angeles to combat blindness in Filipino babies, and raised relief funds during emergencies in the Philippines. 
In 2018, Apl teamed up with the Thames International Business School, the British Council and the Department of Trade and Industries for a creative scholarship program, equipping Filipino kids with creative entrepreneurial skills. 
"I just want to pay it forward, give back to our country and help other creatives in the Philippines. There are so many talented Filipinos with very little opportunities, and right now is the time to grab this opportunity," he said in a press conference at the scholarship program launch. 
His list of philanthropic efforts goes on — Habitat for Humanity helps provide Filipinos in urgent need of decent homes, and the We Can Be Anything campaign helped inspire kids to stay in school. 
"I just wanted to share my success and help out other kids like me in the Philippines to get an education, have a place of study, and make information available to them," Apl told The Chainsaw. 
Enter Web3 
Now, Apl is a pioneer in exploring how Web3 can not only reward his biggest fans, but also provide opportunities for emerging Filipino artists. In 2021, Apl helped raise funds for the First Mint Fund – an NFT organisation founded by Gabby Dizon and Colin Goltra (who run the Narra Gallery in Decentraland) that helps cover the gas fees of Southeast-Asian artists mint their first digital art on blockchains. 
"During the pandemic I started collaborating with Filipino artists. Web3 allows artists to go to market independently. They don't have to submit their stuff to a museum or an art gallery just to show their skills," he said. 
Apl believes young people are creating new universes where they can be their most authentic self and find their own markets, instead of being held back by gatekeepers. On top of that, Filipino creatives often have such a small following that Apl said that they have their work copied or stolen without being properly compensated. 
"NFTs help protect their art. Filipino artists are creating new worlds now because it's easier for them to showcase their talent, while protecting their property. Hearing about what they're able to create and collaborate on always surprises me. Everyone gets a chance now without going through so much struggle," he said. 
In an exclusive announcement with The Chainsaw, Apl has shared he's about to release an artwork with 10-year-old autistic artist, Sevi. Together, the duo have collaborated on an NFT artwork that will be used as a cover piece for an upcoming instrumental project. 
Passion
Given Apl's passion for community and sustainability, he asked Sevi to create an artwork that reflects Apl's childhood, growing up as a farmer in Pampanga steering water buffalos native to the land. He wanted him to explore themes around the fight against climate change and the importance of environmental protection. 
Sevi illustrated a rainbow water buffalo in rainbow rain — rain in reference to the typhoons that ravage the Philippines and have become significantly worse over time due to the effects of climate change. The rainbow colours represent the hope, optimism, resilience and resourcefulness that Filipino communities have shown in the face of natural disaster. 
In 2021, Sevi minted his first NFT as a direct beneficiary of the First Mint Fund. Since the release, Sevi's been featured in Vogue Singapore and had his art shown at Times Square, New York during NFT.NYC in June of 2022. 
For Apl, Web3 will go far beyond just releasing music. Artists are trialling new types of content, combining digital art with music, for example. Last year, Apl collaborated with locals to launch four single-edition NFTs that merged Apl's unreleased music with unique pieces of art. 
But he's not just exploring digital art. At a recent Black Eyed Peas show, Apl and the crew wanted to create new-world elements during their live performance using augmented reality. 
Black Eyed Peas Tour
"I remember going on tour one time and everyone's just like this with their phone while we're performing," he said, holding his hand in front of his face. "I was like, are you guys enjoying the show? Or are you just here to film it? So we came up with a tech where when people use their phones there's some visuals happening behind us. It means we don't have to bring all these crazy props and it enables us to add to our show visually, so we're finding ways to utilise these new technologies with more purpose." 
When asked what the overall vibe is of Web3 in Hollywood, Apl shared that everyone's pretty all over the place, just trying to figure it out — but they know it can't be ignored. 
"It's kind of like Napster, you know — it was scary in the beginning until artists found a way to utilise it to their advantage. Just like the stock market, it will go up and down so if you're in it for quick gains, it's going to be hard for you. If you're in it for the long term and ride the waves, you'll see the rewards." 
He sees Web3 gaming as one of the most exciting technological developments coming out of the Philippines. In 2022, the country landed the #2 spot on the Global Crypto Adoption Index according to Chainalysis, receiving more than US$100B in cryptocurrency value. This has helped boost employment opportunities, as well as overall quality of life.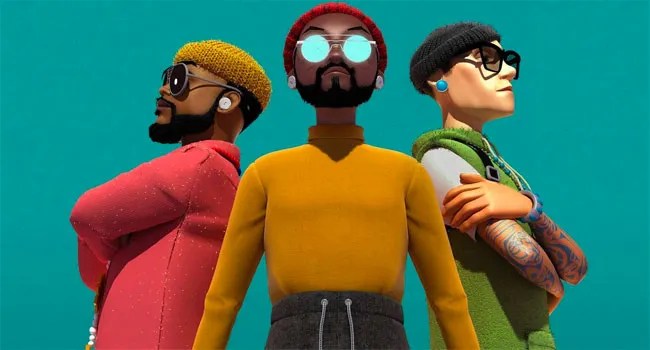 "I'm not an avid gamer because of my eye condition but I see the excitement from the community in gaming. It's like a regular sport there. Every generation is getting better at digital assets. Younger people have learned how to monetise online, and we're moving into a new digital age where we all need to keep up with what's going on. This is the future," he said. 
Apl and Sevi's NFT will be released early next year but shared at the PHWeb3Fest this week. The Black Eyed Peas' latest album, Elevation, is available here.