Bitcoin Magazine, recognised by some as the world's first and most renowned publication about Bitcoin, has sold an NFT of a magazine cover for 1.25 BTC, or around US$37,950 (AU$56,340).
On April 15th, the magazine launched its 'Historic Covers' NFT collection to "[celebrate] the history of Bitcoin and our magazine." A small collection of 23 NFTs are currently up for sale via a Dutch auction.
This means the auctioneer begins with a high asking price, and lowers it until it reaches a price level where the prospective buyer accepts it. Note that 'Dutch auction' is the name of the event, not one that takes place in the Netherlands!
Bitcoin Magazine priced its NFTs at 10 BTC each, equal to roughly US$303,600 (AU$450,920) at the time of writing.
The most expensive NFT sold from the collection is the cover of Bitcoin Magazine's very first issue, published May 2012. The cover depicts a person in a Guy Fawkes mask from the film V for Vendetta. They are holding up a sign that reads: "The corrupt fear us. The honest support us. The heroic join us."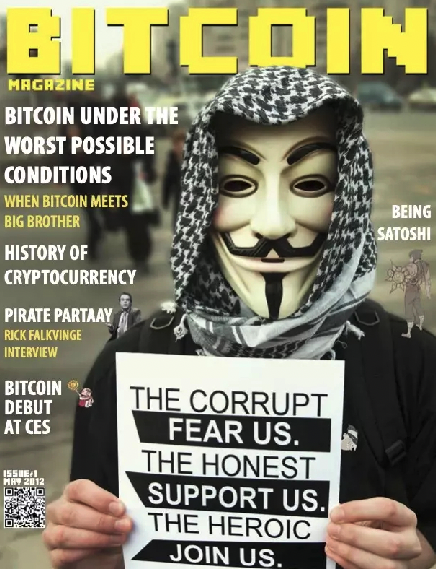 The second-most expensive magazine cover, sold for 0.75 BTC or roughly US$22,770 (AU$33,820) is an artwork depicting the sinking of a fictional ship named 'Bitcoinica', published August 2012.
The art referred to trading platform Bitcoinica, which suffered from a series of hacks and lawsuits that drove the company to file for bankruptcy in 2012.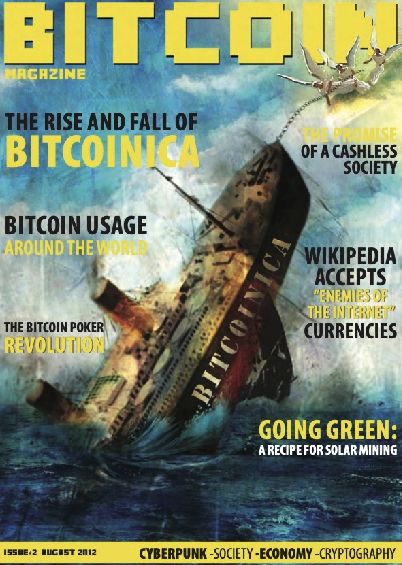 What are Bitcoin NFTs? Bitcoin Ordinals, explained
Aside from the extraordinarily high price tags, what is significant about these magazine NFTs is that they are being auctioned off via a novel technology called 'Ordinals.'
For the unfamiliar, NFTs had previously never been minted on the Bitcoin blockchain. For the longest time, NFTs had been minted, sold, and purchased on other major blockchains like Ethereum, Solana, and Polygon.
However, that all changed in January 2023 when software engineer Casey Rodarmor created a new protocol on the Bitcoin blockchain network. Named 'Ordinals', and he described the NFTs etched onto the network as "inscriptions." His creation was met with mixed responses at the time.
Since then, major collections like the Bored Ape Yacht Club have launched their NFTs on Ordinals.
Six of 23 Bitcoin Magazine's 23 NFTs have been sold so far, totalling 3.588 BTC, or around US$108,900 (AU$161,700) at the time of writing. The rest of the unsold NFTs are still up for bids.