Web3 Events: Another great selection of events is in the pipeline to share this week, as the blockchain and Web3 community gathers together to celebrate and accelerate developments across the industry. From multi-day events sprawling across gardens and wineries in South Australia, to congregations of the NFT community in Melbourne, here's what you need to know.
Web3 Events: Women's International Day: Digital Inclusion
Women in Blockchain will be partnering up with the local legends of the Australian DeFi Association to celebrate International Women's Day 2023.
The event will celebrate the achievements and advancements of women in the blockchain space, and discuss ways to help bridge the gender gap in the technology sector of Australia.
"This event is open to everyone, whether you're just starting to explore the blockchain space or are a seasoned pro, there will be time to learn and connect as we continue to foster the idea of digital inclusivity," shared Liya Dashkina, Head of IR and Investment Operations at Reinventure Group, and co-founder of the event.
Taking place at Stone & Chalk in Sydney and Hall & Wilcox in Melbourne, women, men and people of all genders and identities interested in learning more about the space can gather over food and drinks with industry-leading speakers.
When: Wednesday, March 8, 2023
Time: Between 11.30 and 1pm
Where: Stone & Chalk Sydney Startup Hub, 11 York Street Sydney and Hall & Wilcox, 525 Collins Street, Melbourne.
Tickets for the event can be found for Melbourne here and Sydney here.
Web3 Events: _SOUTHSTART ODYSSEY: A Multi-Day Festival of Innovation, Imagination and Impact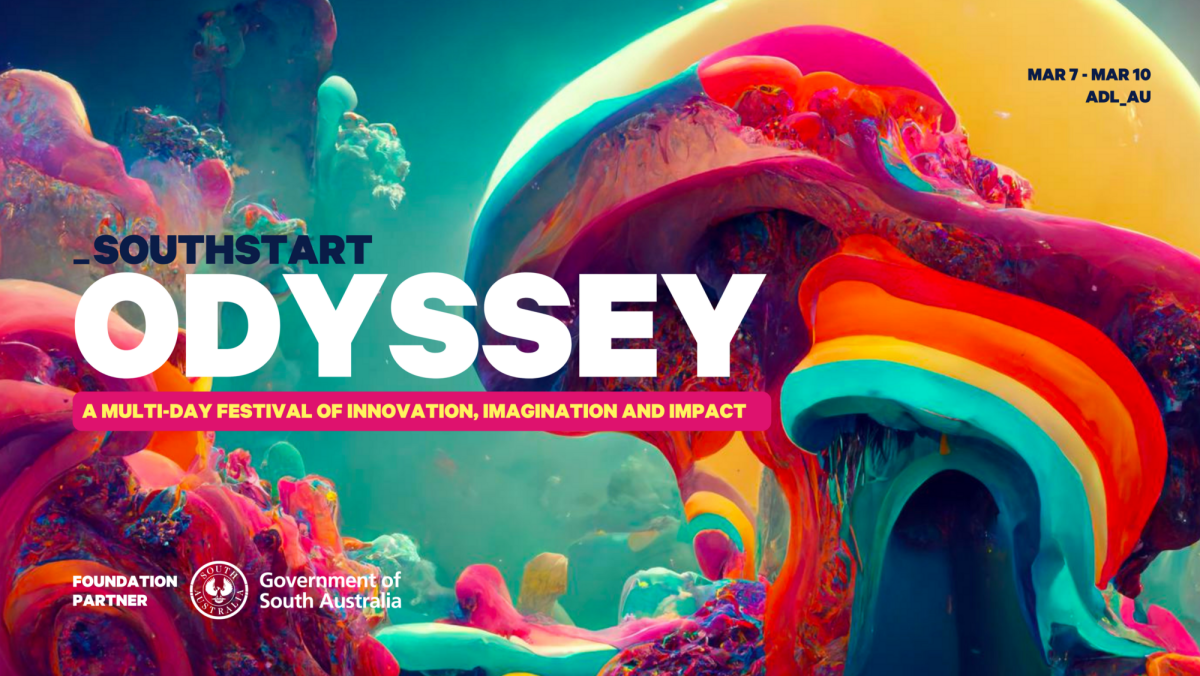 In the first week of March, _SOUTHSTART will be launching a three-day event in South Australia of immersive experiences, panel conversations and "off-site adventures" to help support the tech community by discussing building blocks for growth.
Supported by the South Australian Government, the event has been curated by founders, funders, startups and scale-ups, with a mission to gather students, leaders and innovators across a range of locations including The Garden of Unearthly Delights, Lake Breeze Winery, Mclaren Vale, WOMAdelaide and more.
"_SOUTHSTART is about people coming together, collaborating, talking ideas and passing stories through generations", shared Karl Telfer, the Co-founder of Yelleka, an organisation fusing ancient traditional and contemporary Aboriginal storytelling.

Karl Telfer, Co-founder of Yelleka, an organisation fusing ancient traditional and contemporary Aboriginal storytelling.
Speakers include Marc Randolph, Co-founder and the first CEO of Netflix, Christe Jenkins of Blackbird Ventures, Cheryl Gledhill of Culture Amp and Richelle Cox, Co-founder of NFT Fest Australia.
"It's the first time I'm attending and speaking at _SOUTHSTART so I'm really excited to bring insight to the Web3 space to audiences who may not have been exposed to it before. Adelaide and South Australia as a whole has fantastic cultural experiences when it comes to their food, wine and arts too so I think accumulating that with an event focusing on innovation and impact, attendees will experience something we haven't seen in Australia before," shard Richelle Cox with The Chainsaw.
When: March 8-9
Where: Various locations across South Australia
Tickets for the event can be found here.
NFT Melb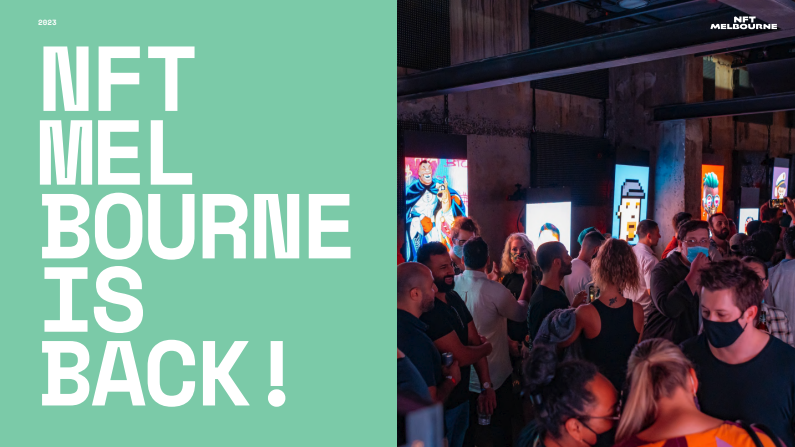 After a successful launch of NFT Melb last February, NFT Melb is returning in 2023, focusing on NFT education for individuals and businesses interested in entering the space as a creator, collector or collaborator through workshops and exhibitions, thought-leadership sessions for beginners, scavenger hunts and Web3 exhibitions showcasing Aussie artists of the industry.
"We've changed it up this year to incorporate entertainment, speaking, workshops, demo booths, activations and networking all in one event to celebrate the intersection of technology and culture, and the empowerment that it brings to creators and consumers," shared Theo Kanellopoulos, founder of NFT Melb.
Speakers will include industry legends including Voltura of Psychadelics Anonymous, MattyDCL and Kevin Li of The Metakey, Zeneca of ZenAcademy, Zaf Chow of Animoca Brands, Katherine Boiciu, Ben Simpson of Collective Shift, Ridley Plummer of Tennis Australia and Jane Rolls of Oshi Gallery.
When: March 23
Where: 170 Russell and Ballers
Tickets for the event can be found here.