NFT Fest: On Wednesday and Thursday this week, some of the most influential local and international leaders in blockchain and NFT innovation will be gathering together to discuss the future of Web3 on Aussie turf for NFT Fest.
NFT Fest
No stone will be unturned, with NFT enthusiasts diving into topics ranging from building a global Web3 brand, VC funding, throwing the NFT ball into sports, the integration of Web3 and music, the future of the metaverse, navigating legalities around new technologies and more.
Here's five things you shouldn't miss.
1. NFT Fest: Expert panels
Panels of the best and brightest will take place across two rooms at the Alex Theatre in St Kilda, in the Right Click, Save As Room, and the IYKYK Room. Don't miss the Queens of NFTs Carly Reilly, Host of Overpriced JPEGs (distributed through the iconic Bankless) and Betty, Founder of Deadfellaz, who recently relocated to expand her zombie empire in California as well as Renae Redgen, local hero who manages the buzzing community at BFF on Wednesday at 10am. The power trio will be discussing how to build a global Web3 brand.
Australia's bold sporting leagues will discuss how to develop new fan engagement tools in the sport industry. David Elliot of the AFL, Jeremy Loeliger of the NBL, Leanne Bats of New Zealand Rugby and Arthur Gillion of the Australian Grand Prix will share how NFTs are reshaping the future of what it means to be a fan. The panel will take place at 10.30am Wednesday, following the NFT brand-building discussion.
Events
DCL Blogger of the Metakey, VoxelBlaze of The Sandbox and Aaron McDonald of Futureverse and FLUF World will shed some vital light on the metaverse, where we're at, and where we can possibly go. Predicting the Unpredictable — The Future of the Metaverse takes place at 4.30pm on Wednesday.
Keith Grossman, President of the historical TIME Magazine and lead of the inaugural TIME NFT project, will be streaming in from the US for Showtime: When Will Decentralised Media Eat the World? giving insights alongside Farokh, Founder of Rug Radio at 11.30am on Thursday.
Digital artists Danielle Weber of Danielle's Artwork, Pamela Keer of Virtual Horizon and Rebecca Grugan of The Mudes will discuss how traditional artists can make the leap to digital art, chatting at 2pm on Thursday. The panel will be moderated by Jane Louise, Director of one of Australia's first IRL NFT galleries, Oshi Gallery.
2. NFT Fest: Insightful firesides
Anthony Sassano, one of the most well-respected thought leaders of the Ethereum community and host of The Daily Gwei podcast, will be interviewed by Steve Vallas, the Managing Director of Blockchain APAC to discuss the most widely used blockchain ecosystem. Yarns will take place at 4pm on Wednesday.
The man behind the popular drops from Snoop Dogg and Gary Vee, j1mmy.eth will be interviewed in a special 1:1 with Theo Kanellopoulos, Co-founder of NFT Melbourne at 1.30pm in the topic, Future Now — Building for the Next Decade: An NFT OG's Perspective.
Zeneca, the founder of ZenAcademy, a community of individuals helping newcomers embrace the next layer of the internet, will be speaking in conversation with Minnie of ZenApe and Voltura Labs at 9.30am on Thursday.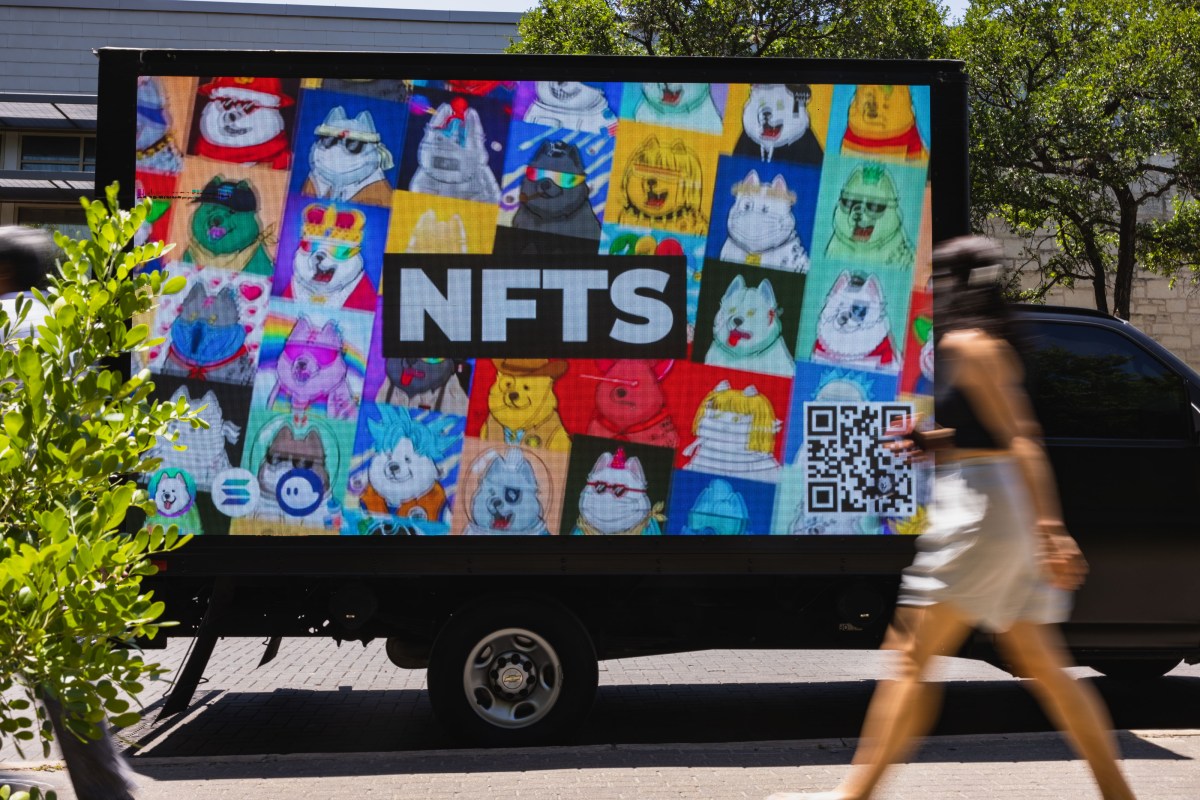 3. NFT Fest: Network festivities
Beyond learning, there's plenty of opportunity to meet some of the brightest minds in the space. On Wednesday evening, festivalgoers will meet at the St Kilda Sports Club to 'touch grass' over a beverage or two.
On Thursday, networking drinks will take place at The Village Belle, St Kilda by NFT MELB before ending the night with an afterparty run by MODA DAO and LUX Nightclub in Prahran.
A Friday morning recovery brunch will take place at the Emerald Peacock Rooftop in the CBD thanks to Amazon Web Services Startups.
4. 'No dumb questions' sessions
In an industry that is niche within niches, the NFT Fest crew have put together an epic agenda where attendees can ask key questions from the great leaders themselves. In The Vault room, wander in to learn the basics, from WTF is an NFT? to WTF is a Smart Contract? featuring Josh Reiher, Founder of nft4noobs, Joseph Roccisano, Blockchain Instructor at EatTheBlocks and Blockfold, and Onogiri, of Meemo.
For those wanting to ask critical questions around the law of the emerging space, there's plenty of experts to ask questions in a special AMA with lawyers titled, Can I Pick Your Brain? taking place at 10am on Thursday.
Experts include Susannah Wilkinson, Digital Law Lead at Herbert Smith Freehills, Michael Bacina, Partner at Piper Alderman, James Myint, Founding Partner at Stirling and Rose, Alana Kushnir, Lawyer at Guest Work Agency, Natasha Blycha, Managing Director at Stirling and Rose, Greg Valles, Managing Director at Valles Accountants and John Bassilios, Partner at Hall and Wilcox.
5. Masterclasses and workshops
Learn from the very best in insightful workshops to level up in the industry. Dan Tauhore, Founder at DAO Master Labs will be running a DAO Tokenomics masterclass at 2pm on Wednesday, while Charlie Crozier, Director of Crozier Consulting Group, will be speaking to how NFTs can be used for social impact at 2.15pm on Thursday.
This is only a small taste of the epic agenda, so check out what's in store here for more information.