John Knopf and NFTs: The year was 1888, and the National Geographic Society – a band of thirty-three elite academics, scholars and explorers with a passion for environmental studies – had just published the first volume of its new magazine.
The founding intention read as follows: "To increase and diffuse geographic knowledge while promoting the conservation of the world's cultural, historical, and natural resources."
The magazine's cover was a muddy Sienna brown, unremarkable to the eye. But bounded within were 98-pages of words which were the very opposite, in fact, an assemblage of intellect and worldly observations far ahead of their time.
The magazine was comprised of six articles, the works initially presented as academic papers by societal members a few months prior at New York's Columbia University, but repurposed for this format. It was priced at 50 cents. There was not a single photograph.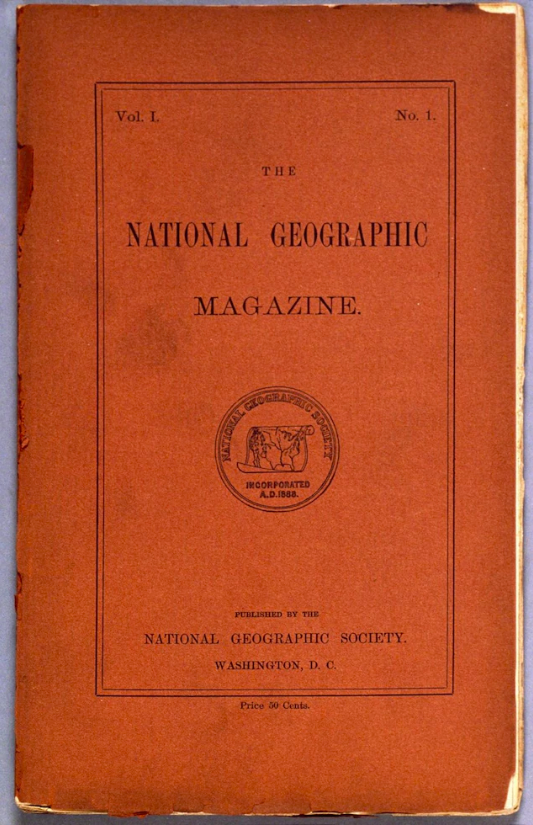 The society's inaugural president, Gardiner G. Hubbard declared in the opening passages that "I possess only the same general interest in the subject of geography that should be felt by every educated man."
William Morris Davis, a geologist from Pennsylvania, who would later be referred to as the 'father of American geography', documented a comprehensive account of geographic terminology from volcanos to lava fields to aqueo-glacial terraces.
In another section, Adolphus Greely shared factual accounts about the Great Blizzard of 1888 which swept in from the North Atlantic Ocean to decimate the US east coast and neighbouring Canadian cities.
134 years later, and that same magazine is still broadening the horizon of education around the wonders of Planet Earth. And very soon, it is set to embark on yet another innovative evolution.
National Geographic NFT
On January 17th, National Geographic will delve into the world of Web3, issuing their genesis NFT collection titled 'GM: Daybreak Around the World'.
The collection will converge the talents of sixteen global photographers who will each capture daybreak, the first glimpse of a new day, in their small corner of the world.
The sixteen photographers include award-winning mountaineer photographer Jimmy Chin, composite landscape photographer Cath Simard, and Emmy nominated photographer John Knopf, among others.
Each of the editions will be one-of-118, comprising a total of 1,888 NFTs within the collection – an acknowledgment to National Geographic's founding year. The mint price is yet to be announced.
The sale will be facilitated on the Snowcrash trading platform, and minted on the Polygon network due its inherent focus on sustainability measures. Holders will be able to trade the assets on the secondary market after sellout, or following a 48-hour period – whichever comes first.
"The Collection signifies that in the next 135 years Nat Geo will push the boundaries of innovative storytelling further, promote access and inclusivity, uplift our creators and photography as a powerful medium to tell impactful stories", read the announcement.
Interview with John Knopf
The Chainsaw sat down with John Knopf, an Emmy-nominated photographer from Minnesota and one of the leading voices in the NFT photography scene to discuss the ever-changing landscape of Web3, the story behind his National Geographic shot, and his advice to those looking to follow in his footsteps.
Reflecting on his journey in the NFT space, Knopf revealed that when he entered in early 2021, "photography didn't even exist", and that the predominate trend "was all about 3D art and animated art."
This early interest primarily existed on audio app Clubhouse, a platform viewed as the hub of NFT social discourse before a populous migration to Discord and Twitter later in the year.
"People were telling photographers that *still* art just doesn't really sell", said Knopf, evaluating that now "it's a complete 180 from where we started to where we are now."
Minnesota
Knopf revealed that National Geographic pitching him the initial concept for their GM collection in around November 2022, as well as requesting advice for how to authentically enter the space.
He shared the example Keith Grossman, previously President of TIME Magazine and now President of Enterprise at Moonpay, in how to approach the Web3 space with integrity and sincere curiosity.
Knopf recalled how Grossman consciously spent time engaging with, and learning from artists in the space before venturing into exploring commercial opportunities with TIME. Nat Geo, he said, adopted for a similar approach.
"Ultimately, this project [Nat Geo] brings so much credibility and validity to photography as did when TIME came into the space."

Knopf's image for National Geographic's GM collection, titled Minnesota, has a unique story behind it.
After opening a gallery in the Stratosphere Hotel and Casino on the Las Vegas strip in 2012, the California native described the years that followed as one's of major breakthrough and opportunity, but ultimately a "spiral of sex, drugs and rock and roll craziness."
John Knopf: Self-taught
The self-taught photographer, who has been featured in the likes of TIME Magazine, Red Bull, USA Today, Billboard Magazine and Google, among others, had to refocus his lens.
"When I moved to Minnesota, it was like having to reignite my passion for my art", he said.
Knopf took a job working at an art gallery, but soon found that his responsibilities were overwhelming his desires to pursue creative endeavours.
I was chained to this gallery trying to keep it open – basically the sole employee of the place. And so, it was a weird position where I was a photographer who was stuck in a gallery not being able to create more art. It was a juxtaposition in my career where I had to figure out where I wanted to go."

John Knopf
It was at this point that Phase One, a high-end digital photography firm, reached out to Knopf asking whether he would be interested in testing out and sharing feedback on a new camera they were set to launch. It was valued at US$80,000 and Knopf described it as his "dream camera."
"I took the camera out for like two weeks and was just shooting sunsets and sunrises", he said. The sunrise over the lake in Minnesota was shot in an 'undisclosed location'. Photographers often choose to refrain from announcing the location of their shoots so as to not encourage social influencers and tourists overrunning the place.
"In Minnesota, it's really hard to find a landscape composition because you don't have mountains to work with, or many anchor positions where you can use your foreground to take someone into the journey of an image", he revealed.
Throughout 2017, Knopf spent time travelling to different lakes around Minnesota, capturing the beauty of its landscapes in search of the perfect moment. And then he found it.
Web3
"This was a Gm for me, because I believe in my opinion, a Gm in the Web3 space is totally different than Web2 – it's an awakening, a rebirth of what we've created, a renaissance of art. So, that picture was like my Gm to Minnesota."

John Knopf
Knopf drew comparisons between his Minnesota image, and his piece he contributed to TIME's Genesis NFT collection titled 'Into the Blue' in September 2021.
"I always love when you have a storm coming in, and you get those different shades of blues and yellows. And I love it when it just gets split down the middle and you have those two contrasts", he remarked on both works.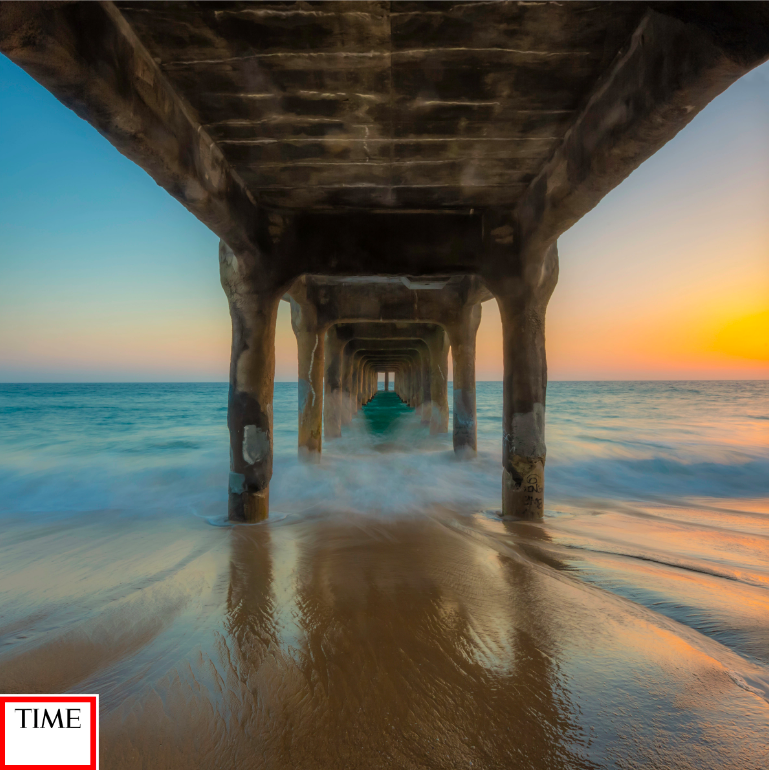 John Knopf: Editing
Knopf's editing style leans towards extracting the capabilities of the camera, as opposed to reworking the image in an editing software post-shoot.
For Minnesota, he adopted Ansel Adams' Zone System, attaching a filter to the lens of the camera to balance the contrast of light in the landscape. He explained the technicalities of this process:
"Let's say your sunsets too bright, you're going to need to darken the sunset to be able to lighten up the foreground, so that your the dirt or beach will show as as much as your sunset. So, it balances it out."
"I try to do everything in camera", he explained, "then I'll go into Lightroom and just saturate the colours a little bit, pump up highlights and shadows, but other than that I don't really like to do too much editing. What you see is what you get out of my camera."
John Knopf: Advice for young photographers
"Play it patiently because the blockchain is a transparent permanent record which will show what you do", Knopf advised, before concluding:
"Show up with authenticity and be honest with what you're doing. When you analyse your intention and really evaluate why you're here, that's what you have to capitalise on. Whether it's to elevate other artists, whether it's to make a bunch of money and be able to travel, whatever you want to do, you have to strategise based upon that.
And that's why I say be patient, and understand that this isn't necessarily a space just about money. We're actually trying to build a technology that will allow creators to no longer have to be gate-kept by platforms."