Is owning a Bored Ape the new digital country club membership? The Bored Ape Yacht Club — the NFT collection with a shiny floor price of US$117,000 — has truly become a poster child for how far and wide NFTs can expand, growing from a simple array of unique images into a wide-ranging (if not gated) community and spawning large-scale events across the globe.
Beginning life as a simple NFT launch by tech collective Yuga Labs, it has emerged as a billion-dollar ecosystem, spurring innovation for creative adventures from Hollywood TV shows to banana-flavoured hard seltzers — even the launch of a new metaverse world.
For many in the NFT world, these monkey JPEGs are considered the holy grail of digital ownership. For others, they are seen as a burden on the blockchain industry, especially when the ecosystem crashes the largest blockchain network in the world. So, where did the apes come from and where are they going?
The beginnings of the Bored Ape Yacht Club
In early 2021, a group of internet nerds observed how CryptoPunks and Hashmasks, two previously successful NFT projects, had opened the door to cultural currency. Avatars became exclusive membership to a club — and that club, in turn, provided a new community for its members. But the Yuga Labs team recognised that CryptoPunks — despite being wildly successful and bringing in millions of dollars — didn't have a roadmap, rendering the pixelated avatars as mostly a status symbol.
The Yuga Labs crew recognised a niche for a generative avatar that provided more utility for the community. And thus, the Bored Ape Yacht Club came to be. So too did its fanciful narrative backstory:
"The year is 2031. BTC and ETH have taken over the world. Everyone who aped into crypto is rich beyond their wildest dreams. But now they are all bored and want to hang out with other like-minded apes. To do that, you need to go somewhere special."
BAYC
TropoFarmer, one of the original Bored Ape Yacht Club members, vividly recalls BAYC co-founder GordonGoner mentioning the project in a TopShot Discord group. He said he was immediately interested in the story and joined the BAYC Discord channel which, at the time, had fewer than 100 members.
TropoFarmer stated that the Yuga Labs team was "always great at telling stories" through treasure hunts and puzzles, engaging many of the foundation members and helping promote the project through word of mouth.
While the project was slow to gain traction initially, it soon exploded in popularity among seasoned NFT collectors and curious outsiders alike. Bored Ape profile pictures began popping up across Twitter and the hashtag #apefollowape began trending worldwide.
What's the value of Bored Ape Yacht Club in the digital world?
In its early phases, Bored Ape NFTs didn't have much utility beyond access to an 'ape-only' community and a strange opportunity to paint on a digital wall — called 'The Bathroom' — which allowed token holders to work together on a collective, albeit primitive, toilet artwork.
However, the BAYC project soon underwent rapid expansion, evolving into a self-sustaining ecosystem that was structured in such a way to directly benefit the NFT owners.
After the launch
Two months after the initial project launch, the ape holders were given the ability to mint a dog NFT as a companion for free. The Bored Ape Kennel Club, one of the first subsidiaries of an established NFT collection to launch, teased holders of 'Club Dogs' with the promise of future utility. Additionally, the first six weeks of royalty fees were donated to canine-related charities. According to TropoFarmer, the canine drop "came as a complete surprise" and caused the community to "completely [lose] their minds".
Following that, Yuga Labs launched the successive Mutant Ape Yacht Club (MAYC) companion NFT drop — a collection that raised a fairly staggering US$96 million in less than an hour. While existing as a standalone collection in its own right, original Bored Ape holders also received a 'serum' NFT, which was displayed as a digital vial of fluorescent radioactive liquid which could be burned to create a mutant version of their current Bored Ape at no extra cost.
Ape Coin
Beyond that, Yuga Labs also launched an ecosystem token — called 'ApeCoin' — which is utilised as the project's native cryptocurrency. The hope for $APE is, reportedly, to allow for ecosystem incentivisation and on-chain governance via ApeDAO. Both Bored Ape and Mutant Ape holders received these $APE tokens as part of a launch airdrop in March 2022. The amount users were given was scaled in line with length of ownership. Original Bored Ape NFT holders, for example, received around US$75,000 worth.
That launch was soon followed by Yuga Labs' 'OtherSide' metaverse land sale, in which Bored Ape and Mutant Ape holders each received their own parcel of digital land. Yuga Labs released a trailer for this Metaverse project, directly referencing multiple other NFT communities outside their original ape ecosystem, hinting that OtherSide could offer a way for members of different Web3 communities to interact digitally.
The value of owning a Bored Ape in real life
NFT collections have become much more than just financial assets, transforming themselves into global networks of like-minded individuals. The world is currently experiencing exponential digitisation, so finding the right NFT community may soon become just as important as finding the right group of IRL friends.
For the Bored Ape community, that growth in the physical world has now expanded to include exclusive meetups and events, live performances from celebrities, Bored Ape-themed merch and products, and even an entire festival of ape. ApeFest, an exclusive event for Ape holders, has for the past two years been run in conjunction with the rapidly growing NFT NYC conference. In this year's iteration, acts such as Eminem and Snoop Dogg, themselves owners of Bored Ape NFTs, performed live at the event alongside the likes of LCD Soundsystem, Lil Wayne, The Roots and HAIM. Of the ApeFest experience, TropoFarmer stated, "The amount of value given was insane. Even just meeting other Apes, there was an instant friendship. It's hard to describe."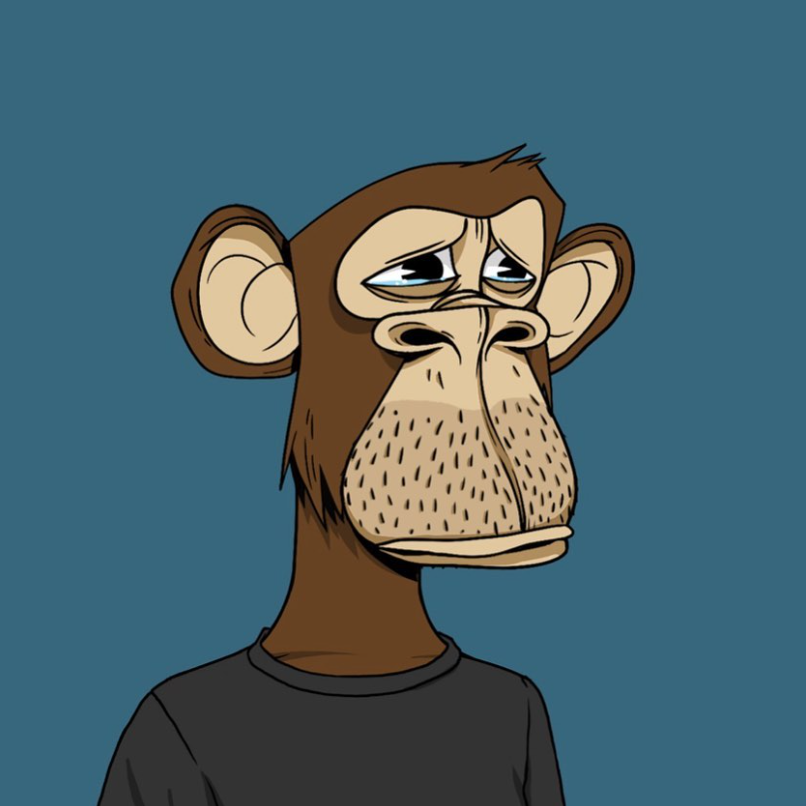 Yuga Labs
On a holistic scale, Yuga Labs has added value to the entire Bored Ape brand through acquisitions and partnerships. Cryptopunks and Meebits NFT collections were both acquired from LarvaLabs, with speculation now suggesting they will have some utility in the OtherSide metaverse. They have also struck high-profile partnerships with several different organisations and brands, including Adidas, Magic Eden, Rolling Stone, Animoca Brands and others.
Where is this community of Apes headed?
The creative minds behind the Bored Ape community reportedly have a lot planned for the future. The release of their "Roadmap 2.0" in 2021 detailed an extensive list of both digital and IRL benefits for members and some unmentioned plans for "dope shit we don't want to be front-run on". This included the promise of an undetailed blockchain-based game, as well as a brick-and-mortar clubhouse for Bored Ape holders in Miami.
For original Bored Ape holder TropoFarmer, that real-life utility is the thing he says provides the most excitement. "[I hope to see] experiences that are more widely accessible to everyone whilst providing extra utility to Ape holders," he said. And of the Miami community clubhouse, he added, "I have no idea what it will look like, but I am really excited to see how it evolves".
The emergence of NFTs as a tool to onboard individuals to Web3 and bring people together from around the world is a fascinating social phenomenon. While there might always be some form of financial gain expected from digital assets, Bored Ape Yacht Club and similar community-first projects have added value to people's lives beyond just wealth. These communities can create a welcoming space for their holders, allowing for new friendships and experiences.
Bored Ape price tag
Now, you might be wondering: why would anyone want to spend US$150,000 on a Bored Ape? Despite its dizzyingly high price tag, TropoFarmer says there are "many reasons to buy an Ape: to make money, to flex, to be a part of the community or just to go to ApeFest and f**k around. As long as there is a compelling reason for people to buy an Ape, the price will remain high."
It seems there is still a compelling reason to continue purchasing these monkey JPEGs as more get traded every day, despite the cost. For many, membership to this club will remain out of reach. But for those with deep pockets, this community of apes might be the "digital crew" they have been searching for. And as our lives become ever more intertwined with the internet, these NFT projects could become an important part of community culture in both the physical and digital world.