At the Australian Crypto Convention in Melbourne last weekend, I was handed a sample of an identification card for a Pacific Island nation called Palau.
On the back of the ID card is promotion for a 'Digital Residency Program' by Palau, with promises including 0 percent tax on income, 180 days of stay per entry into the country and so on. All these perks come at a fair price of US$248 (AU$390) per year.
[Attach photos]
It almost sounds too good to be true. Let's dive in.
Palau's Digital Residency Program
Palau, a tiny island nation off the Western Pacific Ocean, has a population of just over 18,000 according to the World Bank. It is also one of the smallest nations in the world, and much of the island's economy is reliant on agriculture, fishing, and tourism.
From 2019 to 2021, COVID-19 devastated Palau's economy. Per the Asian Development Bank, the island nation's GDP growth fell to a negative of 17.1 percent amid the pandemic.
In 2022, as part of the government's efforts to save the economy, Palau introduced a 'Digital Residency Program' that allowed individuals from all around the world to apply for a 'digital citizenship' without having to ever set foot in the country.
"We need to diversify our economy. We need to look at other ways to generate revenue," Palau's President Surangel S. Whipps Jr. told the BBC in a June 2023 interview.
To become a digital resident of Palau is incredibly easy. You head over to the program's official website, follow the sign-up steps, pay US$248 (AU$390), wait 7–10 days, and voilà –  you are officially a digital resident of Palau. Congratulations! A physical card will be shipped to you in two to three weeks.
"Governments offering e-residency programs to attract foreign investment and provide high-quality services is not new. Jurisdictions like Estonia, Latvia, Singapore, Dubai that typically have advanced digital infrastructure have been doing it for a while," Professor Jason Potts, Professor of Economics at RMIT and co-director of RMIT's Blockchain Innovation Hub, told The Chainsaw.
Those governments 'selling' digital residency to an open global market are typically small and sophisticated, Palau's US$248 (AU$390) price point is an interesting case.
"There's a whole spectrum that exists [for e-residency programs] in terms of price points… in Estonia, for example, it's several thousand dollars. What you're doing is basically buying a share of public goods in a country. It is a valuable commodity," he explained. 
Crypto folks love becoming 'digital citizens'
Palau's Digital Residency Program does not explicitly mention it's aimed towards a specific demographic. However, much of the conversation online surrounding this program appeared to originate only from the crypto community.
A closer look at one of the Digital Residency Program's benefits is that it assists with KYC ("Know Your Customer") checks for customers of crypto exchanges. As jurisdictions all around the world, particularly the US, continue to crack down on the crypto industry, major crypto exchanges are mandating KYC checks for customers in order to comply with local regulations.
But there's also a more questionable use: With crypto exchanges like Binance banned in the US, Canada, and China, many were registering to become digital citizens to circumvent such bans in order to access certain crypto exchanges. There were even YouTube videos by crypto influencers teaching others how to do so.
In fact, the 'world's first' digital resident of Palau was a crypto bro himself: American investor Tim Draper became a digital citizen of the island on February 1, 2022. Palau's government even held a virtual inauguration ceremony to welcome Draper.
On January 4, 2023, the 'Prince of Crypto' a.k.a Ethereum co-founder Vitalik Buterin also became a digital citizen.
"There are high-end and low-end versions of any goods or services, and this is one of them," Dr. Trent MacDonald, data scientist and research fellow at RMIT's Blockchain Innovation Hub, told The Chainsaw.
"It is a very deliberate play to attract talent in a global marketplace. It's to stimulate business opportunities, economic growth, but also to integrate smaller nations with countries where e-citizens are from. In a way, it almost seems like a great way of doing economic diplomacy," Dr. MacDonald continued.
Palau: Taking control of their own fate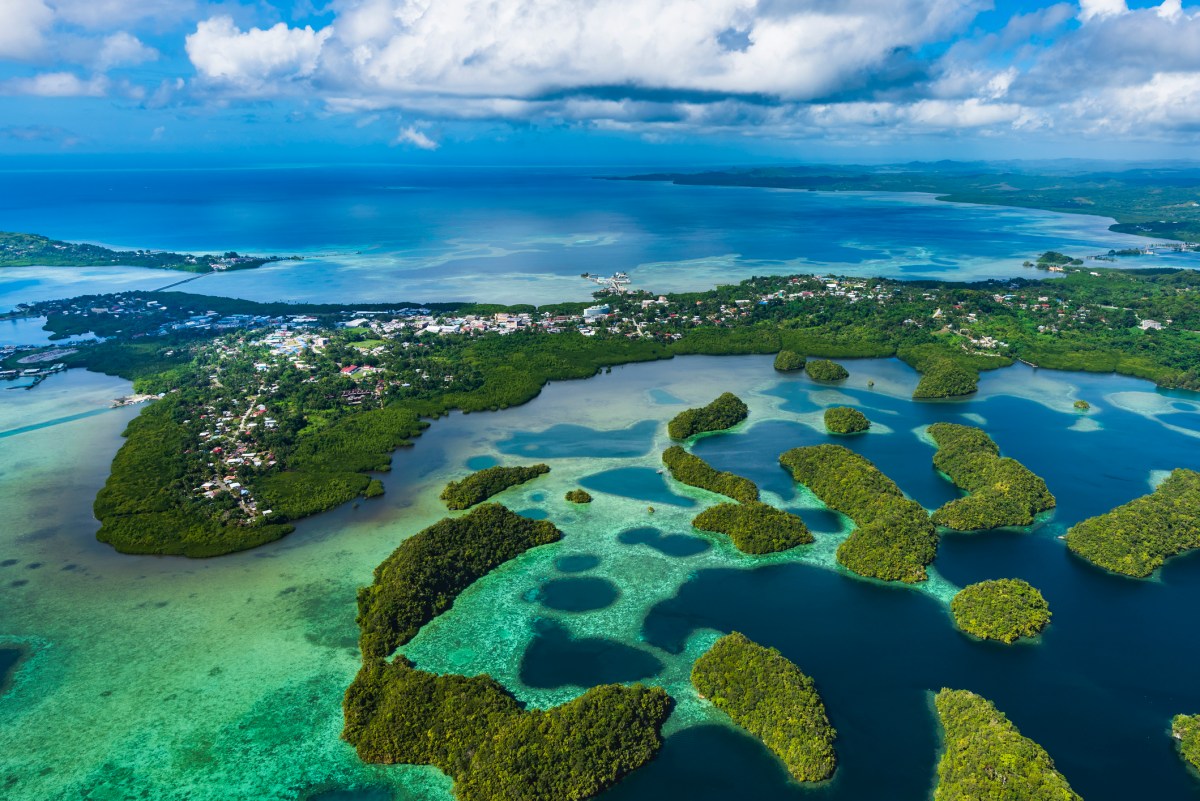 It is unclear if the average lay person outside of crypto circles were familiar with, or even aware of the existence of digital citizenship. But a look at the infrastructure behind Palau's Digital Residency Program revealed Web3 technology formed the backbone of this scheme.
The government has a partnership with Cryptic Labs, a California-based blockchain solutions company, to help with the program's rollout. Individuals who have obtained their digital citizenship card, but still want to mint an NFT of it were also able to do so.
On top of a digital residency, the program has what it calls a 'Voyager Pass' that functions as a VIP ticket that grants digital citizens "priority access" to the government's services. How do you get one? Like how a crypto degen mints an NFT of a monkey, you're able to simply mint a Voyager Pass online.
Cryptic Labs claimed over 300,000 accounts had registered for the Digital Residency Program shortly after its launch. While there were no statistics to reveal the demographic makeup of those who registered to become digital Palauians, it was becoming clear Palau intended to attract traders, investors, and businesses centred around crypto.
Economy experts at the University of Northumbria warned that Palau's Digital Residency Program could open itself up to widespread corruption and money-laundering activity. In a research paper, academics argued that "cryptocurrency producers and other actors take advantage of economic instabilities, weak regulations, and access to cheap energy and other resources."
However, for island nations like Palau, the odds are inherently stacked against them. With a lack of natural resources, being geographically isolated from much of the world and so on, Palau's options have always been limited. Thus, a bid to become a foreign investor's paradise – in this case, for the crypto industry – should actually be seen as the government empowering themselves and taking charge of their economic opportunities.
"For Palau, the options are either selling their own land to external buyers, and citizens lose ownership of their own county or become reliant on foreign aid or external donors," Professor Potts said.
"[Palauians] are trying to take charge of their own economic fate, and they are acting to sell what they can offer on a global market where there is demand," he added.