Bitcoin Island is about to fall on your holiday radar, so get your crypto wallet ready. The island, also known as Boracay, is a tropical paradise that exudes the kind of charm that has holidaymakers running for the plane to get there. The Lightning Network is on standby!
With its pristine white-sand beaches, crystal-clear waters, Asian food and culture, and lush greenery, the island is everything tourists could want out of a tropical holiday.
As visitors meander through the destination, they are greeted by an island vibe that blends traditional Filipino traditions with modern conveniences, like cryptocurrency.
Carrying cash to a new country is never a good idea. And using your credit card abroad can incur huge fees, in both currency conversion, and in charges to use it on foreign shores.
However, if visitors use Bitcoin, the fees are just a fraction of those in traditional banking systems.
Bitcoin, Lightning Network and Boracay
For the uninitiated, Bitcoin is digital money that you can use to buy things online or in shops. It's like regular money, but instead of being physical, it exists only on the internet. It has smaller units called Satoshis, whereby people can hold parts of a Bitcoin and not have to own a whole one.
Bitcoin uses the Lightning Network to move the Bitcoin around. It is like a superhighway for Bitcoin. When people send regular money from one place to another, it can take a while for that money to get there. With the Lightning Network, Bitcoin can move much faster, like a car on a highway. This makes it easier and faster to use Bitcoin to buy things.
Not only can tourists pay for things on Boracay with Bitcoin, but locals who accept it can keep it as Bitcoin in their crypto wallets, or they can cash it out into the local currency, the Philippine Peso.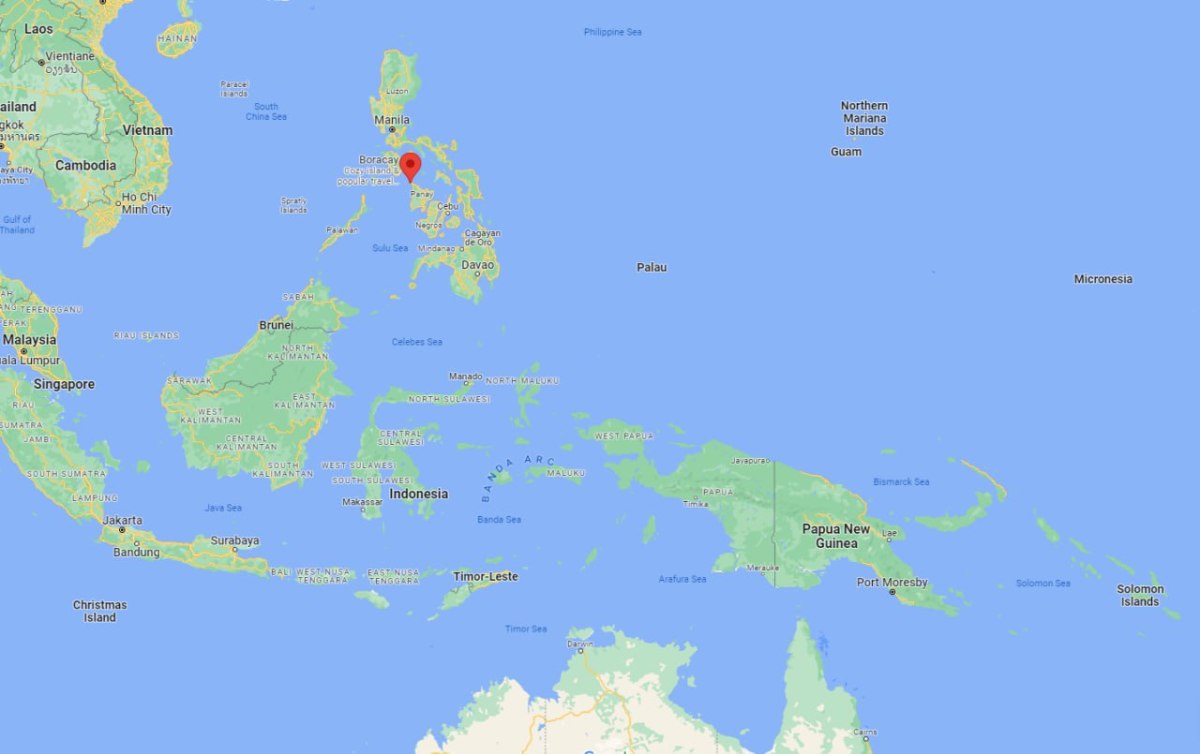 The owners of the cryptocurrency wallet Pouch have been active in the holiday destination for the past six months. They have been signing up local businesses to accept payment in Bitcoin.
This foray into the local economy has been so successful that even food vendors on the side of the road accept Bitcoin. Now, a micro-economy is emerging that is fuelled by Bitcoin, in the same way that other crypto-friendly hotspots have attracted enthusiasts.
Bitcoin Beach
This idea isn't new. It is based upon the success of Bitcoin Beach in El Salvador, which sits on the warm and inviting shores of the small Central American country.
Over the past two years, Bitcoin Beach has become a curiosity for crypto enthusiasts from around the world. The small coastal community rose to prominence when El Salvador became the first country in the world to accept Bitcoin as a legal tender. Surfers flocked to the beach haven to spend their Bitcoin buying burgers and fries after a session in the waves.
Bitcoin Beach is more than just a popular holiday spot for digital currency lovers. It is a testament to the power of crypto in creating a more inclusive and sustainable economic system. The project's mission is to empower the people of El Salvador's coast by giving them access to a financial system that is inclusive and fair. This is something their current system fails to provide.
The Bitcoin Beach area, once just an experiment, has grown into a crypto community that is now known around the world, without having to spend a cent on marketing.
Bitcoin Island, a world away in the Philippines, may achieve the same notoriety — the kind that brings in tourists and their funds.
Bitcoin Island and Crypto Wallets
Bill Hill is the vice president of Pouch. He lives on Boracay and says he has not used fiat since August of 2022.
"This is one of the premier tourist destinations not just in the Philippines, but Southeast Asia. So we knew there would be plenty of foreigners that are going to come in and already have Bitcoin Lightning wallets. If we tried this in a smaller area, we're not going to have tourists at a density that's going to bring Bitcoin into the local economy."
Hill says that so far, in one month, "about US$100,000 has come into the system."
There are plans to expand. "We want to get more islands in the Philippines. We are helping people onboard as the remittance corridor for us gets stronger and stronger. We're going to see a natural growth because in the Philippines, every day, US$86 million comes in from overseas foreign workers that are supporting their families. And right now about 7% of that money is lost in fees to the remittance operators. We only charge a 1% spread on the foreign conversion into our system."
So that's a saving of over US$5 million per day if people in the Philippines adopted Bitcoin and the Lightning network.
For now, though, Bitcoin Island is an interesting experiment. It is a mini version of the world, and it will be fun to watch, until the day that Bitcoin is accepted globally. And if the above experiments are anything to go by, that day is coming at us faster than we realise.