Gm legens. With the FTX saga spreading contagion to every corner of the crypto market, it's not an understatement to claim that this week was easily one of the most eventful seven-day-periods in crypto ever.
Let's go through everything that went down in this week's edition of The Chainsaw Weekly Wrap.
The Chainsaw Weekly Wrap: This week in Web3
A few hours after we published our last Weekly Wrap, the now former-CEO of FTX, Sam Bankman-Fried, officially filed for Chapter 11 bankruptcy protections in the United States, signalling to the world that FTX was done.
With trust in centralised exchanges plummeting, crypto investors have been scrambling to find more secure places to hold their crypto assets. The mad rush for self custody saw the sales of Ledger and Trezor cold wallets surge, with Sunday being the biggest one day of sales ever for Ledger.
While the prices of crypto nosedived, the self custody stampede saw the price of Binance's Trust Wallet token (TWT) rocket upwards, posting a 120% gain in just 3 days.
A tidal wave of contagion
And boy, did crypto enthusiasts have plenty of good reasons to be moving their assets into self custody. Withdrawals and bankruptcies hit the industry hard this week. Major crypto lender BlockFi initially 'paused' withdrawals but later in the week admitted that its situation was irreparable and signalled its intent to file for bankruptcy.
In what could be seen as 'very bad timing', Hong-Kong based crypto exchange AAX also halted withdrawals, citing a "scheduled system upgrade" despite there being no prior communication about an upgrade. FTX-owned Liquid Global also joined the list of FTX-related casualties, along with Australian crypto exchange Digital Surge and many others.
The lending arm of crypto colossus Genesis Global also suffered at the hands of FTX contagion, also pausing withdrawals. This had a knock-on effect to its lending partner Gemini who then had to halt withdrawals from their Earn program.
While Genesis assured everyone they didn't have much in the way of exposure to FTX, it seems as though the firm might be doing it a little tougher than what they're letting on. WSJ reported that Genesis requested an "emergency loan" of US$1 billion before suspending withdrawals.
There's also some evidence to suggest that Genesis wasn't telling the whole truth on their involvement with FTX either.
Crypto.com cooked it
Crypto.com admitted to having a uh … a bit of a blunder when it "accidentally" transferred US$400M in ETH to a wallet associated with rival exchange Gate.io. Despite the company's CEO Kris Maszalek telling everyone not to "spread FUD", the increasing demand for exchanges to publish Proof of Reserves statements has seen Crypto.com become the subject of growing suspicion.
In light of this, crypto investors laced up their financial joggers and went on a bank run, withdrawing their funds from the Crypto.com platform at an unprecedented rate.
Gate.io and Huobi were also put under the microscope after transferring substantial amounts of ETH between accounts right after taking a screenshot of their reserves. Things got worse for Huobi after one of its affiliated companies admitted to having US$18.1 million in funds stuck on FTX.
While we're on the topic of how not to be shady with your reserves, Binance informed the world that it would be the first crypto exchange to pioneer Vitalik Buterin's Proof of Reserve protocol. Binance CEO Changpeng Zhao also announced that the exchange would begin setting up an 'industry recovery' fund.
With everyone being distracted by the chaos, a well-timed announcement from the US Federal Reserve Bank of New York revealed that several global banking giants have signed up to take part in a 12-week central bank digital currency (CBDC) pilot.
Citigroup, HSBC, Mastercard and Wells Fargo will be among the primary companies participating in the experiment alongside the New York Federal Bank's innovation centre.
And now, back to SBF
Jumping back to SBF-adjacent news, some interesting rumours began to surface after the personal tumblr of Alameda Research CEO Caroline Ellison was discovered. On it she posted frequently about the benefits of stimulant medication, as well as her preference for being involved in polyamorous sexual activity.
You'd probably think that things couldn't get much worse for a guy who just saw his US$15 billion fortune evaporate, all while becoming the focal point of ire from the global crypto community. Well, you'd be wrong.

In a move that made an already bad situation way worse, SBF had a fast and loose conversation with a reporter from Vox where he admitted that the whole PR-puffed image of him as philanthropic was largely to aid him in the "dumb game we woke westerners play".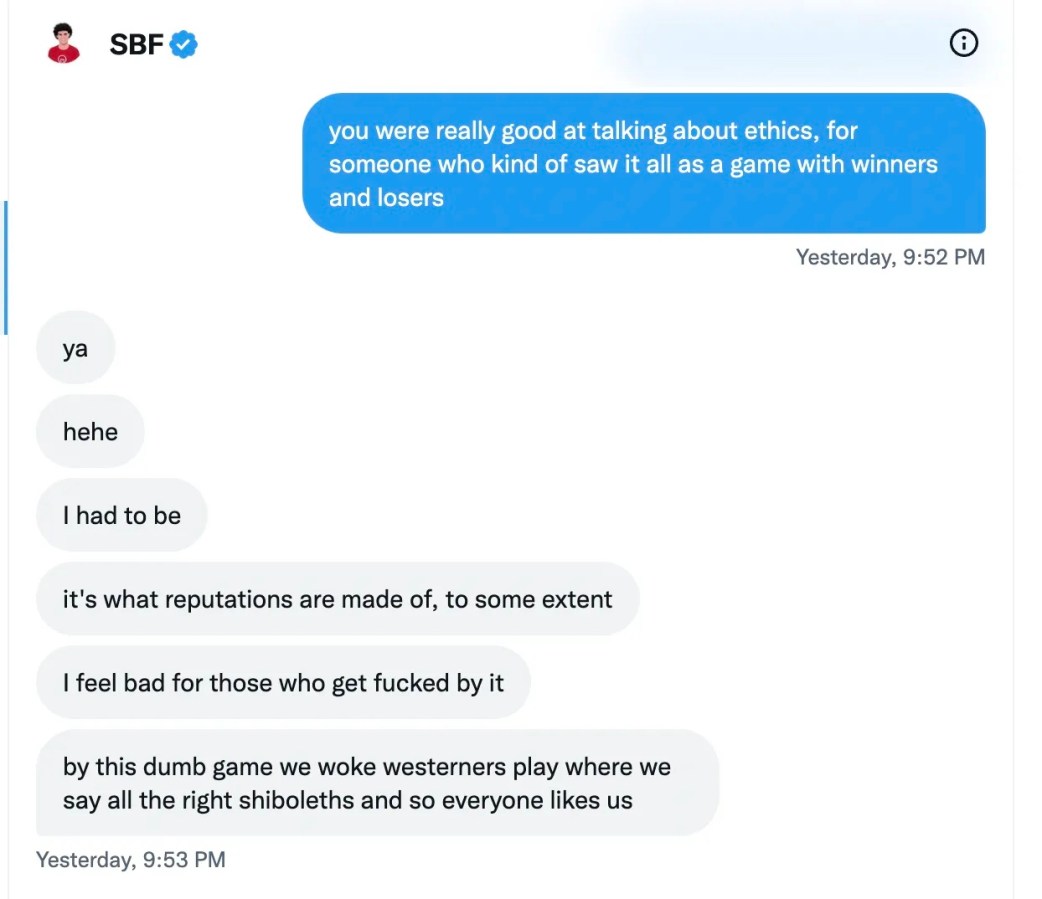 The most recent addition to the FTX saga comes from a Thursday filing made to the bankruptcy court in the US state of Delaware, where the US branch of FTX is headquartered.
In the filing, lawyer and new CEO of FTX John Ray III claimed that the FTX catastrophe was "even worse" than Enron, adding that a "substantial portion" of the assets held by FTX may be "missing or stolen". The filing also revealed that FTX owes money to roughly one million customers internationally, adding up to a total of approximately US$50 billion in liabilities.
Closer to home, Australian regulators also slammed FTX, with ASIC stripping the exchange's Australian branch of its financial services licence. Now, Aussie administrators will pick through the rubble to help recover the funds of the 30,000 Australian investors and 132 companies that got caught in the crossfire.
A quick peek at NFTs
While the FTX turmoil dominated the airwaves, plenty was happening elsewhere in Web3. Nike announced the launch of a brand new NFT marketplace named Swoosh. Nike announced that the collection is scheduled for launch on its new Web3 platform in 2023.
Proving that crypto still has a hefty appetite for degenerate non-fungible trading, an NFT version of the Birkenstocks that Steve Jobs wore over the course of his life sold at an auction for a whopping US$218,750.
Aeroplanes are now in the metaverse as well. On Wednesday the Bangalore International Airport launched a virtual airport built on the Polygon blockchain, dubbed Metaport.
Predictably, funding dried up a little
As venture capitalists and investment funds start revealing the extent of their exposure to the FTX debacle, it's little surprise that announcements have significantly slowed down over this volatile period.
Notwithstanding, these are the top stories in fundraising this week, with Bitcoin miners making a surprise appearance in a challenging operating environment:
NFT fraud detection startup Yakoa raised US$4.8 million in an equity round, with its founder saying, "We need to put additional tools in place that actually protect the users."
Bitcoin mining company TeraWulf (WULF) raised US$17 million in capital according to a statement on its Q3 earnings report. The funds are said to be directed at "continuing to deploy new miners every day".
Arkon Energy, an Aussie data centre startup that uses renewable electricity to mine BTC, raised US$28 million, led by quantitative investment manager and digital assets market maker, Blue Sky Capital.
The Chainsaw Weekly Wrap: Cloudy with a chance of $16k Bitcoin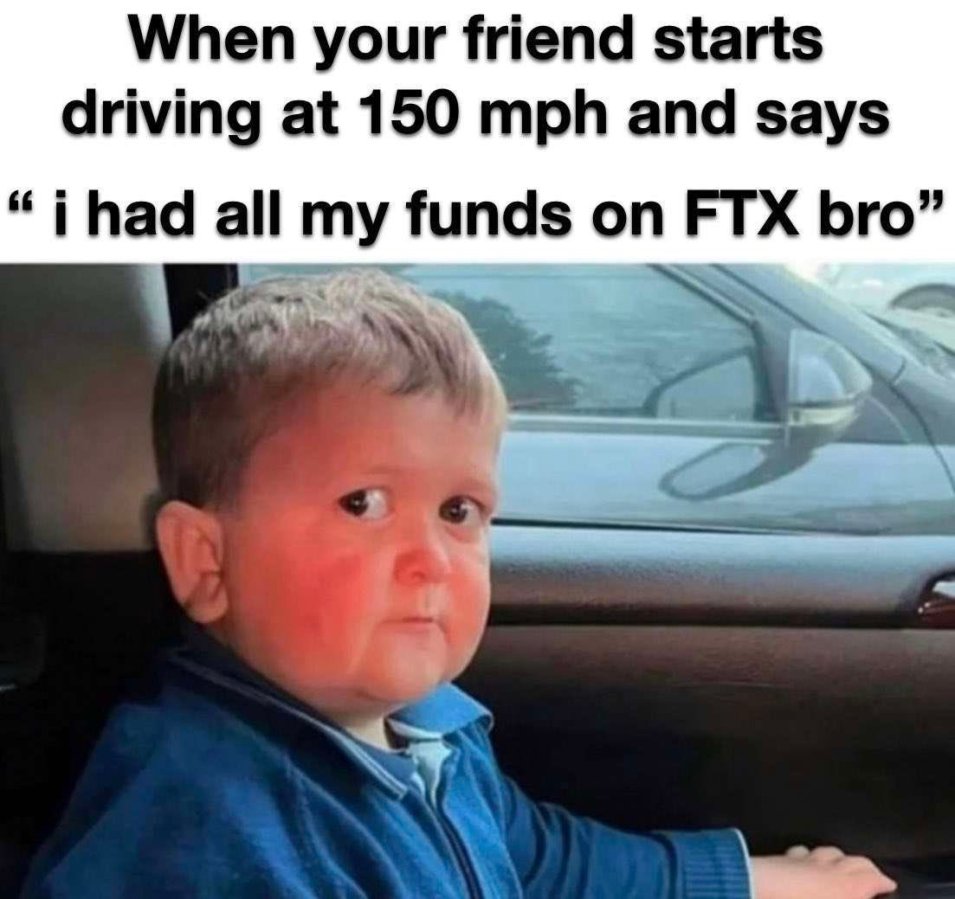 As you'd expect, the crypto markets had a bit of a tough one. On the back of the news that FTX and its approximately 100 associated entities would be filing for bankruptcy, investors were understandably hesitant to throw money into cryptocurrencies.
Despite the brutal reality that crypto asset prices are hovering around lows that haven't been seen since November 2020, it's worth noting that the market has held up pretty well considering the size and scale of the FTX meltdown.
Midway through last week, when the FTX storm clouds first began to appear, Bitcoin (BTC) briefly reached a new yearly low of US$15,740. While the news regarding FTX only got worse in the following days, Bitcoin has managed to hold firm, closing the week down just 0.2%.
As usual, Ethereum (ETH) felt the brunt of the volatility dropping more than 7% over the course of the week. Ethereum's significantly more downward price action can most likely be attributed to the fact that the wallet that hacked FTX is now the 35th largest holder of ETH.
Traditional equity markets seemed relatively unphased by crypto's epic meltdown. The S&P 500 and the Dow Jones Industrial Average fell just a few fractions of a percentage point. Even the more risk-heavy Nasdaq remained composed, finishing the week down just 0.35%.
The Chainsaw Weekly Wrap: Winners & losers
While there was very little in the way of victory to be had for investors this week, there was an extremely clear winner. Fueled by the self custody rush, the native token of Binance's Trust Wallet — aptly named the Trust Wallet Token (TWT) — went on an impressive 120% rally. TWT is currently up 88% from this point seven days ago.
There were plenty of losers to sift through, but a few particularly unfortunate examples made it easy to select this week's biggest losers from a sea of red. The native token of the Crypto.com ecosystem, Cronos (CRO) closed down a solid 25%, followed in a close second by the Huobi token which saw a drop of 22%.
And that's all from this edition of The Chainsaw Weekly Wrap. Have a great weekend from the crew here at The Chainsaw!
As always, here's some memes to round off the The Chainsaw Weekly Wrap.