SBF sex tape, fornication apps, sex-to-earn, and Twitter cryptos – let's talk about all of the totally banana ways you can dive into Web3 lately.
The Caroline and SBF Sex Tape
First, let's address how many searches there were for the Sam Bankman-Fried (SBF) and Caroline Ellison sex tape. It is the search that most likely brought you to our website in the past few weeks.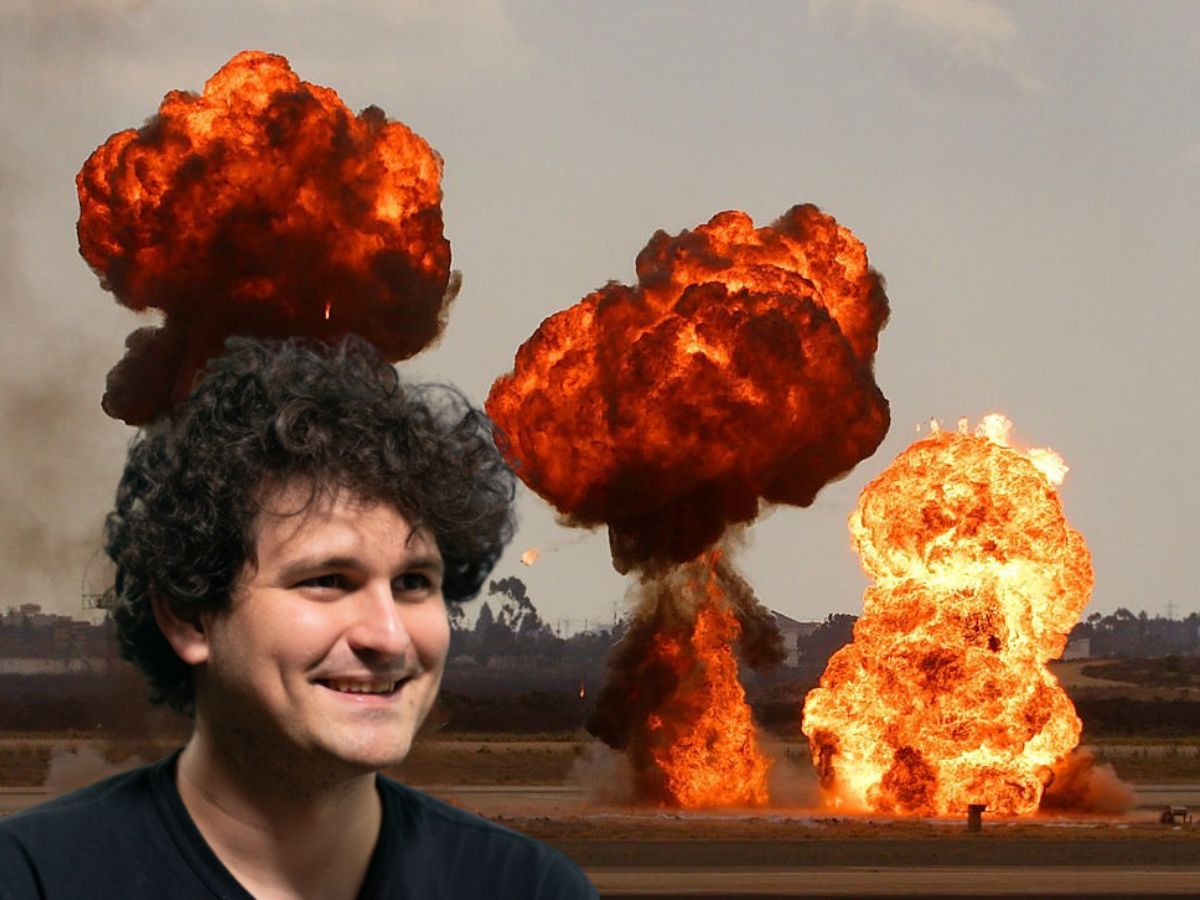 SBF and his sometimes-girlfriend Caroline Ellison of the FTX disaster had some unusual life philosophies. These included taking drugs for "enhanced" work performance and allegedly having sex with multiple members of their luxury household in a polycule setup that most of us still don't understand.
However, the juiciest rumour that came out of the FTX collapse was that someone had leaked a sex tape of Caroline Ellison performing after-hours duties for SBF.
The rumour spread like wildfire.
As it turns out, for those still Googling it, the sex tape leak threat seems to have been a ploy to get people to send their crypto to see it.
Many people were happily relieved, because no one needs those four seconds in their life. Also, don't send any crypto to get the tape, for obvious reasons.
Twitter coin
Elon Musk is EVERYWHERE right now. After taking over Twitter and making news with his other companies, there is a lot going on with this guy.
Musk has always been known to support cryptocurrencies. In fact, any comments he makes publicly about crypto's favourite memecoin DOGE leads to an almost immediate price rise within hours. Musk also seems to like Bitcoin. His company, Tesla, used to own US$2 billion in BTC before selling some of it off.
In recent weeks, Musk has been saying that he would like Twitter to have the same uses as the Chinese app WeChat, whereby users can order and pay for things inside the app.

Fascinatingly, a recent tweet (now deleted) shared by researcher Jane Manchun Wong may point to the fact that Twitter is indeed developing its own crypto coin.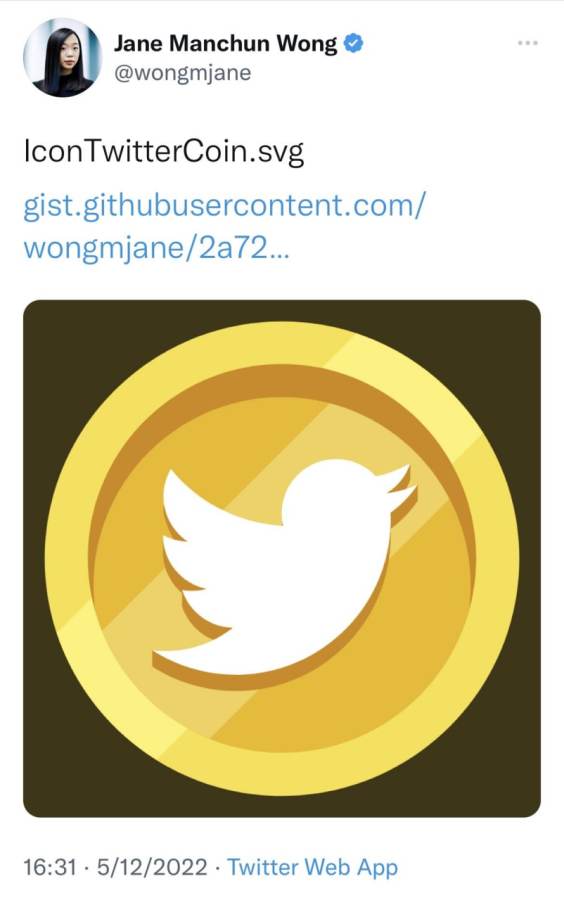 Let's not forget that Wong also broke the news of Twitter Spaces and the Twitter edit button before they went live.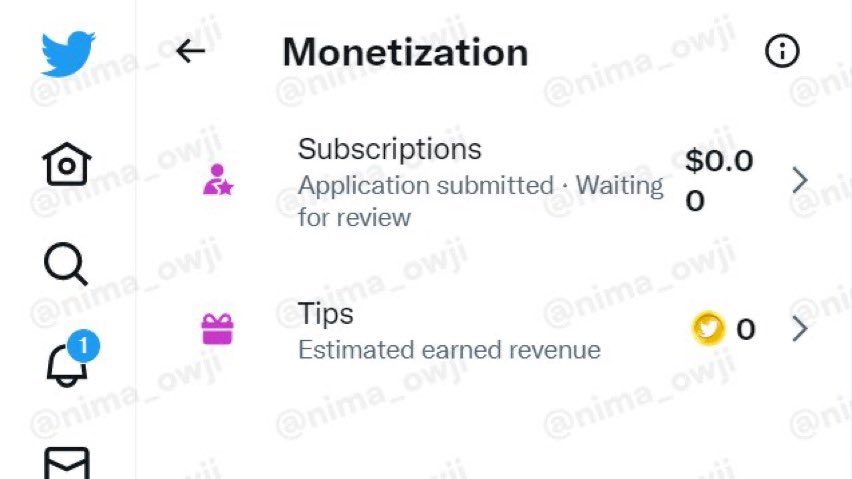 On a Twitter Space last week, Elon Musk also told listeners that it's a no-brainer for Twitter to have payments in both fiat and crypto. So let's all watch for a possible Twitter coin.
On a side-note, Musk is also thought to be developing a Mars Coin for the new colony in space.
Fornicate-to-earn
Play-to-earn games are very new in our lives, only appearing mainstream-adjacent in 2021. These are games where players can earn either cryptocurrencies or NFTs in-game, then cash out after they are done.
After the popularity of play-to-earn games, next came exercise apps where people could sweat to earn. After completing exercise activities, users could earn tokens as a reward. And then later cash out for cold hard cash.
Seeing this work on exercise apps, other developers, knowing humans are the animals that they are, then came up with a sex-to-earn app.
The SEXN platform says they will pay users in crypto to get hot and heavy — with themselves or others. They say, "SEXN is designed to give users two of the indispensable things that humans love most: sex and money."
Sex-to-earn apps might yet be a thing. Their token, SEXN, has had a bit of a rough ride lately, but that might be how some users like it.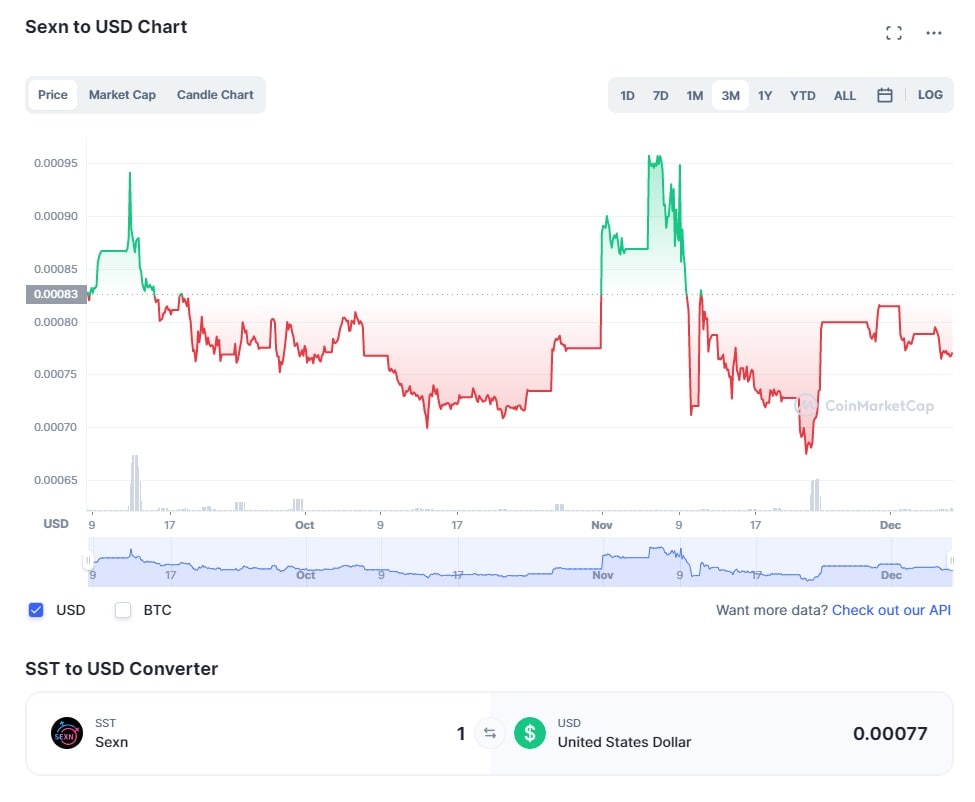 Would you like to sex-to-earn? If you want to know more, the whitepaper is here.

However, there may yet be better things to read on the internet, like The Chainsaw.