Creative explorers of a new digital frontier took to the pristine Bondi Pavilion this week for the inaugural Right Click Save conference — an event by Australian curation agency for cutting-edge Web3 art, Culture Vault.
While many Web3 conferences focus on wide-ranging areas of blockchain technologies, Right Click Save was hyper-focused on how decentralised technologies are shaping the creative worlds and communities of music, art and fashion.
After a morning of introductions from the talented queen curator and Founder Michelle Grey, the first panel for the day featured a selection of music industry greats.
For musicians, blockchain is just one the nascent tools available for exploration in creating. According to Harvey Miller of Aussie favourite music duo, Client Liaison, "blockchain is the toolbox, and AI is the multipurpose drill. This is the beginning of the next phase of technology. We're seeing more image generators like OpenAI be used by artists and once there's a good language programming model like that for music, it's going to change things a lot. I don't think we're far off."
Dan Stricker of Deep Faith, known for his emerging digital dimensions of live avatars, motion capture and mixed media works, believes that token-gated offerings allow artists to attract the truly committed who are given special keys to their art and events.
Joan Westernberg moderated the event, reminding the audience that one of the key challenges to explaining NFTs for music for fans goes beyond articulating how to onboard into Web3. With the majority of the population utilising streaming, it can be difficult to convince someone to purchase music, hence these tools being for avid music lovers.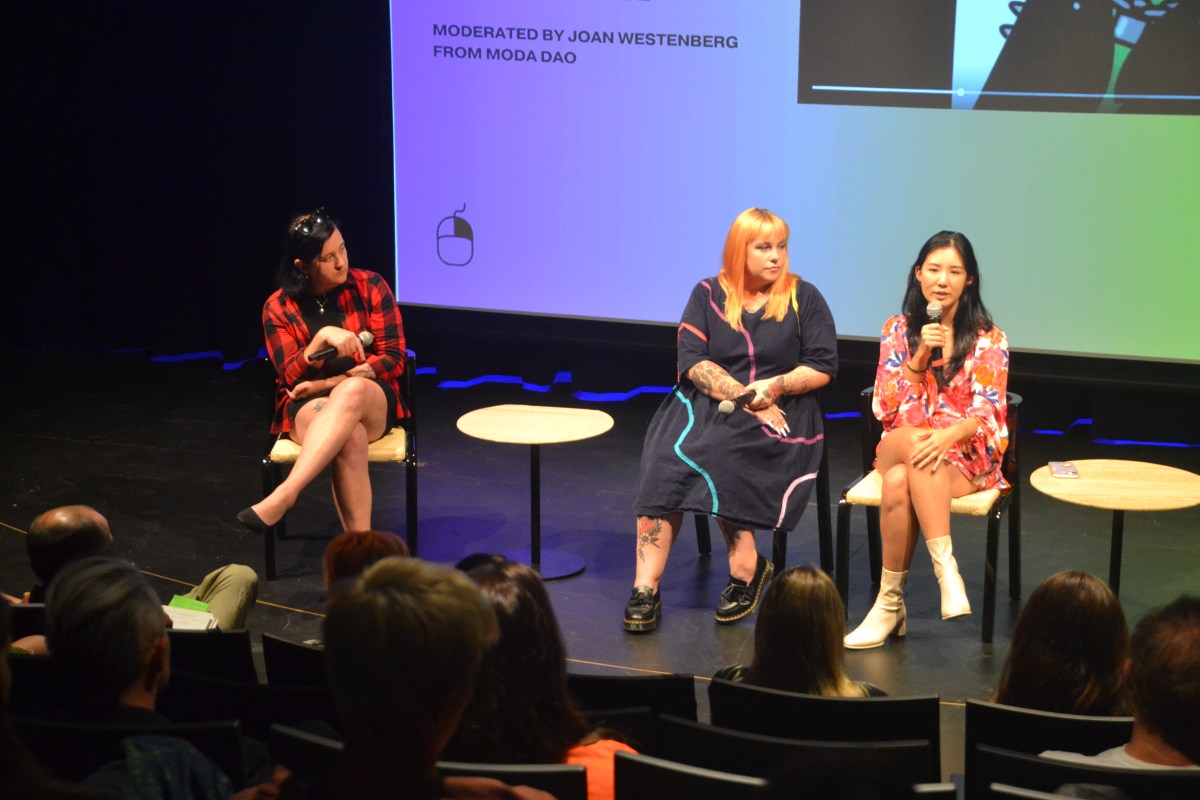 Deadfellaz
Betty, the founding Horde mother of Deadfellaz, was temporarily back on Aussie home turf on a panel alongside Lily Wu, the mother of 5555 pixies — a derivative of the popular female-driven NFT project, World of Women. Lily spoke to how her community revolves around empowering female leads, who she says often see less than 2% of VC funding across tech industries.
The Startup Partner Lead of Stripe and Pixie lead shared how her community is a decentralised autonomous organisation (DAO) that managed to raise US$2 million in four days from a collection release, and funds raised went towards the development of NFT communities led by other women.
The wild and wonderful Kenny Schatcher then delivered an insightful keynote from the US, sharing some of his own NFT collections, which include the mint of his grandmother. He believes NFTs have given artists an opportunity to make a living around what they loved the most.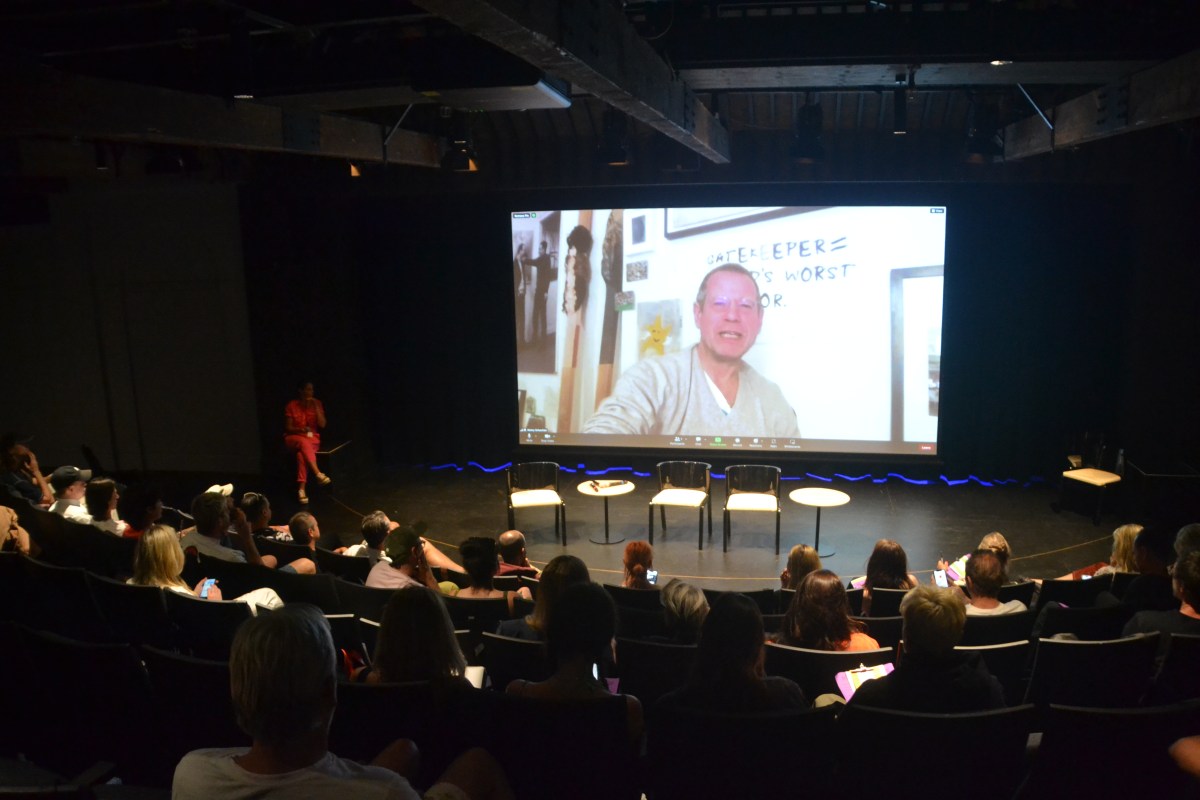 "Art is about self expression but also a means of communication — it is reflective of the socio-economic environment. NFTs are just a smart contract that sits in the crypto. NFTism is the joy in making and expressing, and finding people to have discussions and connect with," he said.
Schatcher has long been a defender of the industry, comparing the bull market of NFTs to the tulip bubble. One of his signature art pieces features the artist eating tulips, much to the disappointment of his poisoned body later.
Michelle Grey became a panellist alongside epic futuristic multi-disciplinary artist Serwah Attafuah, Katie Tholo from Run it Wild, while Co-founder of Power Women NFT Pricilla Koukoui moderated the session.
Right Click Save
The four women discussed how NFTs can help brands engage with customers, create new avenues of capital and build loyalty. But they were most excited for how NFTs can be a powerful form of creating impact.
Serwah recalled when one of her pieces sold for more than 3 ETH and money was distributed to homeless trans women in New York. Katie shared a story on Metatrees where one NFT represented one tree planted — where NFTs become collectibles with smart contracts programmed to execute charitable actions.
Multimillionaire NFT artists like Beeple and Pak are often scrutinised for not making 'real art', and the next session explored the times in history where artists were in the negative limelight for pushing the boundaries.
Artist Nick Thomm and Alex Seton made the move from the traditional art world, witnessing immense benefits for their practice, but said that it hasn't been easy. Thomm said it was hard to find how to utilise the tools to match what he was exploring in his mind, and felt limited by the technology in the beginning. He advised artists to consider the long road ahead and remember that it gets easier once you reach a level of success.
"Art should have as (few) limits as possible," Thomm said. "But I think traditional artists have an advantage because they know it takes a long time to build a career. Artists shouldn't be tempted by the short term and stay true to their path."
Seton stated that there is a technological fear of the tech itself watching from the outside, but once you understand it, it's an incredible advantage to explore the space. 
Moderation
Panel moderator Mehnaz Mia from Justin Miller Art reminded attendees that this happens in the traditional world too — just recently, Banksy encouraged people to shoplift after a major retail chain used his artwork without permission. Damien Hurst has embraced the judgement when exploring burning real art that represents token burning, celebrating when the art community blew up — in both positive and negative ways — within just two hours of the project launch.
Artists Giant Swan and Renderfruit were joined again by Mehnaz Mia as they discussed how artists can dive into Web3 with success.
"Web3 is super organic. You can just jump into communities and share your work and talk to your favourite artists directly. Just be active and reach out to people," Renderfruit said regarding the power of sending a simple DM. 
Web3
Giant Swan reminded artists that contributing to conversation does far more than you might think. "Take your participation as progress in the industry," he said. "Collectors will see your ideas and the more honesty you put in the world, the more you see that support instantly go back into your work."
On the topic of whether the metaverse is a marketing trend, Finn Judell of impact tracker and charity curation app Betterverse said that "digital assets are a fantastic medium to show support for what you really care about. We shouldn't create hyper-financialisation … but use blockchain as it was originally — as a public good."
Injury and Deep Faith put on an interstellar performance in the afternoon, featuring a live band, a flute-playing member of Deep Faith with a jacket of green lasers while their partner performed as their avatar in the epic multi-dimensional mushroom virtual world on screen.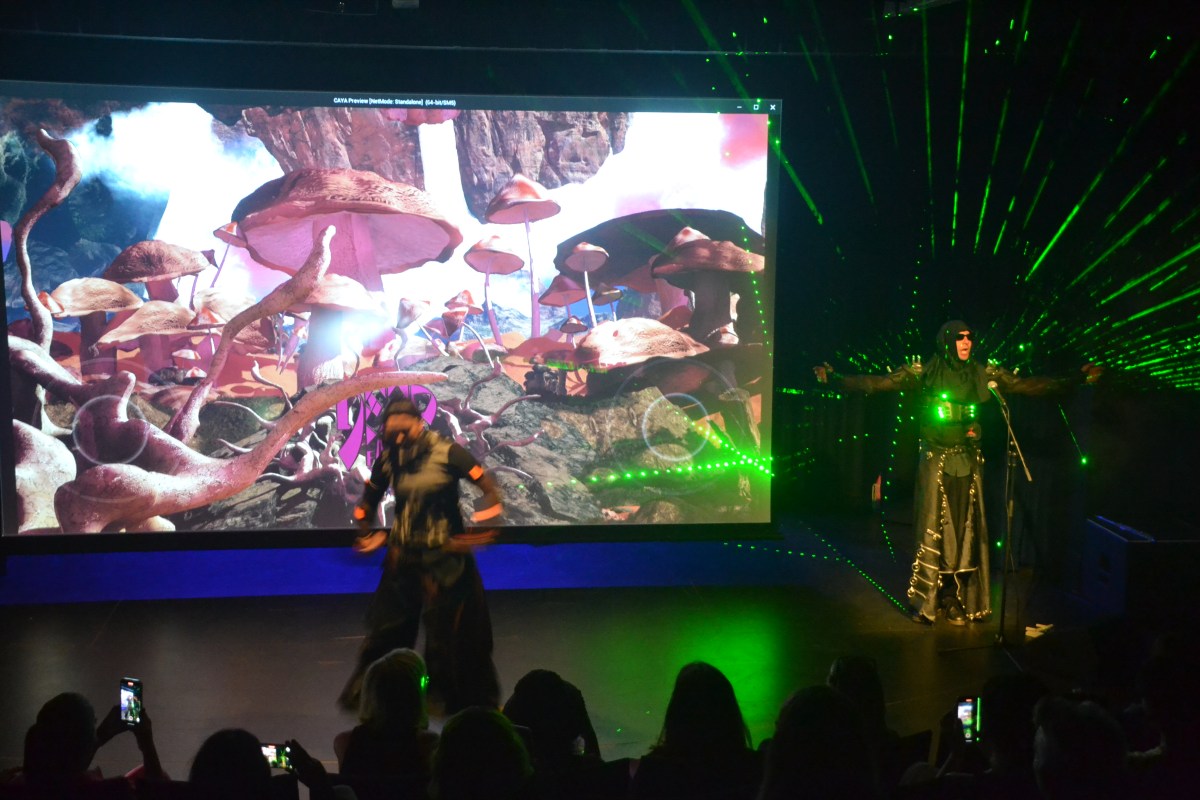 The evening ended with a panel on the future of wearables and metafashion with Dan Tse from Injury, fashion designer Daniel Avakian and fashion photographer and director Ribal Hosn. While major fashion brands like Louis Vuitton and Balenciaga's clothing might seem like marketing gimmicks, they're representations of exploration in virtual worlds.
The experts discussed how metafashion is reducing the physical impact of IRL garments and enabling new customers to be whatever and wear whatever they want in a digital world. With research showing that younger demographics are far more likely to purchase skins and clothes for their digital versions of themselves than older generations, it's evident that explorations of metafashion and other digital creations are only in their first innings.