FTX saga: In what is being called one of the largest financial fraud cases in history since Enron, the FTX saga has become a heated topic of discussion across the globe and not just within the niche, degen circles of crypto.
From normie engagement parties to 30th birthdays, somehow SBF has infiltrated all spheres of conversation, even if these people never gave a fu*k about crypto. Could SBF's downfall be the Kim Kardashian sex tape that brings the industry closer to mainstream adoption? Or will his demise be the death of crypto?
Let's be real — this has been one of the wildest weeks in the industry. It started with FTX filing for bankruptcy, subsequent exchanges collapsing in a wave of contagion, rumours of sex tapes have emerged and the week ended with revelations that a multimillion-dollar hack was in fact the Bahamian government demanding they get some of those dirty dolla bills.
In light of this, we asked some normies what they think about the debacle.
FTX saga: It's pure entertainment
"It feels like the nerdiest reality TV show that I've ever seen," — Brian, Tokyo
"It's like a train wreck that keeps crashing and I just can't look away," — Anonymous, Melbourne
Those white willies can't be unseen
"On my mission to uncover this rumour of a sex tape, I stumbled across what appears to be naked white men in a pool associated with FTX. In the spirit of citizen journalism I tried to fact check the photo by image reverse searching which led me to an alt-right Reddit and a Twitter rabbit burrow I absolutely did not need to devote my Saturday afternoon to. Those white willies can't be unseen. Regardless of the image's potential legitimacy, I see no sex tape and those white male willies and bottoms have scarred by memory bank. Fu*k you FTX," — Lucy, Northern Rivers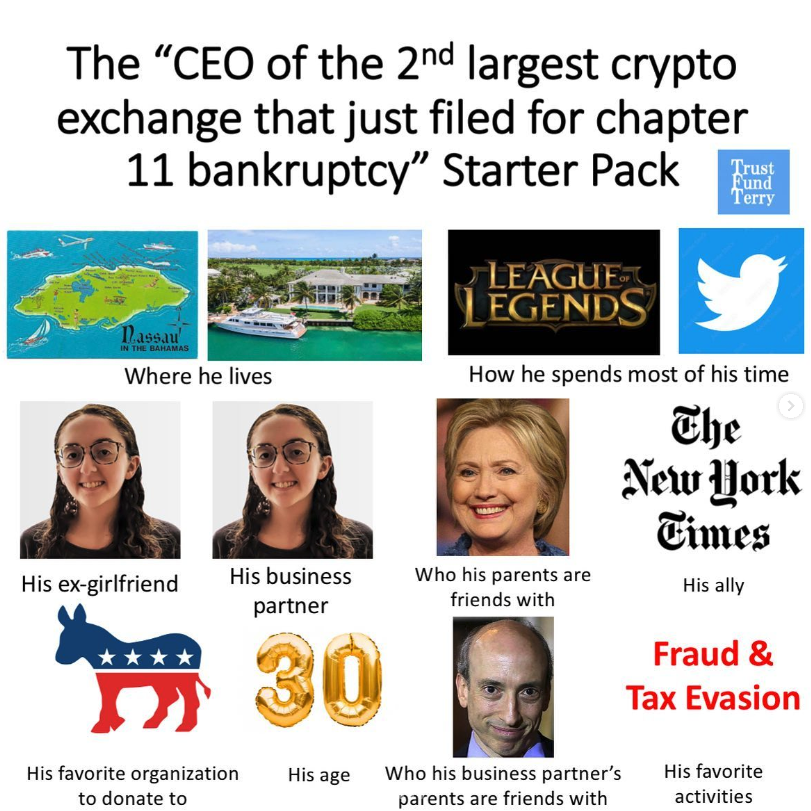 "I've never seen anything like this and to this scale. I dearly hope this sex tape accusation turns out to be false, as haven't we suffered enough?!" — Ben, Melbourne
FTX saga: It's downright dumb and baffling
"My hot take is, don't start a finance business with your polyamorous partners??" — Griff, Los Angeles
"It showcases the Wild West mentality surrounding crypto. People 'investing' in money are not understanding what they're getting into, because if you really looked at that bottom line value of FTX to begin with, you'd have never put money on it. Then the problem is that it reflects on the rest of the ecosystem, as if all cryptos were the same. It's such a shame," — Sam, Melbourne
"It's mind-blowing to think FTX was one of the most regulated exchanges, yet none of them picked up how rotten the enterprise was. It's like the second coming of Burny Madoff," — Iain, Melbourne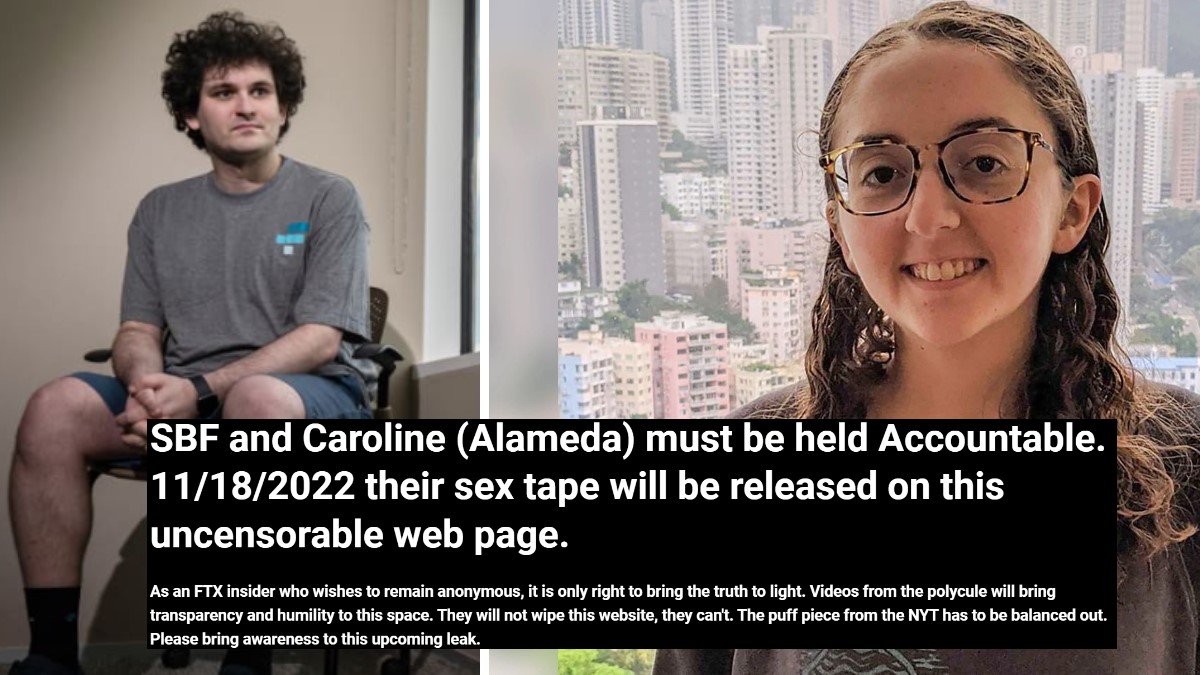 It's a conspiracy
"My honest thought is that this is all a big ploy for the government to 'capture crypto' and launder some money for the Democratic Party. Dan Friedberg was a known scammer — both SBFs parents were compliance lawyers involved with initiatives to prevent 'fraud' aka end cash.
FTX holds ties to the World Economic Forum and John Hopkins. And also, one of the last things SBF did before he went bankrupt is donate tens of millions to democratic mid-term efforts! There's so much fishy stuff going on that it suggest to me something larger than just 'mismanagement'," — Michael, Melbourne
Want to know more about WTF went down? We translate the shitshow for you here.