AI crypto: From SingularityNET (AGIX) to Fetch AI, there are some interesting coins to read up on. Move over crypto, artificial intelligence (AI) is officially the hottest new thing on the internet right now. Every day OpenAI's viral chatbot ChatGPT seems to make the headlines for anything from disrupting long-established professions all the way to being banned in schools. When its not ChatGPT dominating the news cycle, it's artists talking about the mind-bending work of AI-powered visual creation tools like Midjourney or discussing the more predatory work of Lensa.
AI crypto
And while cryptocurrencies and blockchain tech may have been temporarily dethroned by the mass-interest in AI, there's a number of up and coming crypto projects leveraging artificial intelligence to sharpen up their tokens and drive new types of innovation in the emerging crypto industry.
So, we decided to take a look at the best and brightest cryptocurrencies currently using AI technology and figure out which stand to benefit most as the technology becomes more widely adopted around the world.
Here's The Chainsaw overview of the top seven AI cryptocurrencies and tokens on the market right now, ranked by their overall market capitalisation. The bigger the number, the more established the project.
1. Fetch AI (FET)
Taking out the number one spot on this AI crypto list is Fetch.ai. Fetch is a blockchain network that leverages decentralised artificial intelligence to grow its protocol with minimal human oversight.
So how exactly does Fetch work? Well it's a little complicated but it works like this: Fetch is an open network that connects and secures data networks through the use of autonomous AI. By joining together massive datasets it optimises Decentralised Finance (DeFi) trading services, transportation networks like parking and traffic, as well as smart energy grids. Basically any super-complex digital system that relies on large-scale datasets can leverage Fetch.
Its AI-powered technology allows developers on the Fetch network to build complex economic models that can be used to optimise these complex operations while lowering logistic costs.
The FET token is currently trading for US$0.28 and has posted a 7% gain over the last 24 hours according to data from TradingView. It has a market cap of US$230 million, awarding it the position of the 144th-largest cryptocurrency on the market.
Echoing the words of Mean Girls: that's fetch.
2. SingularityNET (AGIX)
Coming in at number two on the AI crypto list is SingularityNET. Singularity is a blockchain-powered platform where anyone can "create, share, and monetise" artificial intelligence services on its online AI marketplace.
On Singularity's marketplace users can trawl through, test and purchase a fairly extensive range of different AI services using the native token AGIX. The marketplace allows allows AI developers to list and sell their AI-powered tech and then track their performance.
SingularityNET additionally grants developers to access to a vast array of AI algorithms and data sources which in turn, makes it easier for them to leverage the full potential of machine learning tech.
As of right now, the native token of SingularityNET, AGIX is changing hands for US$0.17 and has gained a very respectable 350% in the last month. It flexes a market capitalisation of US$215 million, placing it in 149th place in terms of total value in the broader crypto ecosystem.
3. Ocean Protocol (OCEAN)
Ocean Protocol is an open-source protocol that lets anyone ranging from everyday users to businesses, monetise their data in a transparent and secure way.
While the Ocean Protocol is undeniably complicated, it can be understood more simply in the following way. Essentially, Ocean Protocol allows people to monetise their data while preserving privacy and control over that data.
Where Big Tech companies vacuum up user data and sell it in secret, Ocean allows for users to select which data is purchased and find unique datasets that were typically hidden from view. Data can be browsed on the Ocean Market, which serves as a marketplace for data owners and buyers to buy, sell, or trade data assets in a secure manner.
As of right now, the Ocean Protocol's OCEAN token is changing hands for US$0.35 and has a total valuation of US$215 million. This ranks OCEAN at number 148 in terms of market capitalisation.
4. Numerai (NMR)
Sliding into number four on the AI crypto list is Numeraire (NMR), the native token of the Numerai platform, a crowd-sourced decentralised hedge fund based in San Francisco. The Numerai platform allows for developers and data scientists to create machine learning models that better predict movements in the stock market.
This means that expert retail investors, hedge funds and other financial institutions can gain access to relatively sophisticated AI-powered trading strategies without paying through the nose for extremely expensive infrastructure elsewhere.
Currently, the Numerai platform has two main use cases, Numerai Signals and Numerai Tournament. The platform's Signals app allows investors to submit stock price predictions which are subsequently fed through an AI. If their predictions are correct they are paid out in NMR tokens. The Tournament applications works in much the same way.
At the time of writing the NMR token is changing hands for US$16.58 according to data from TradingView. It has a market cap of US$97 million, which places it at number 225 when ranked by its total value.
5. Velas (VLX)
Velas markets itself as the world's fast EVM (Ethereum Virtual Machine) blockchain, capable of handling up to 75,000 transactions per second which are reportedly processed instantly at extremely low cost.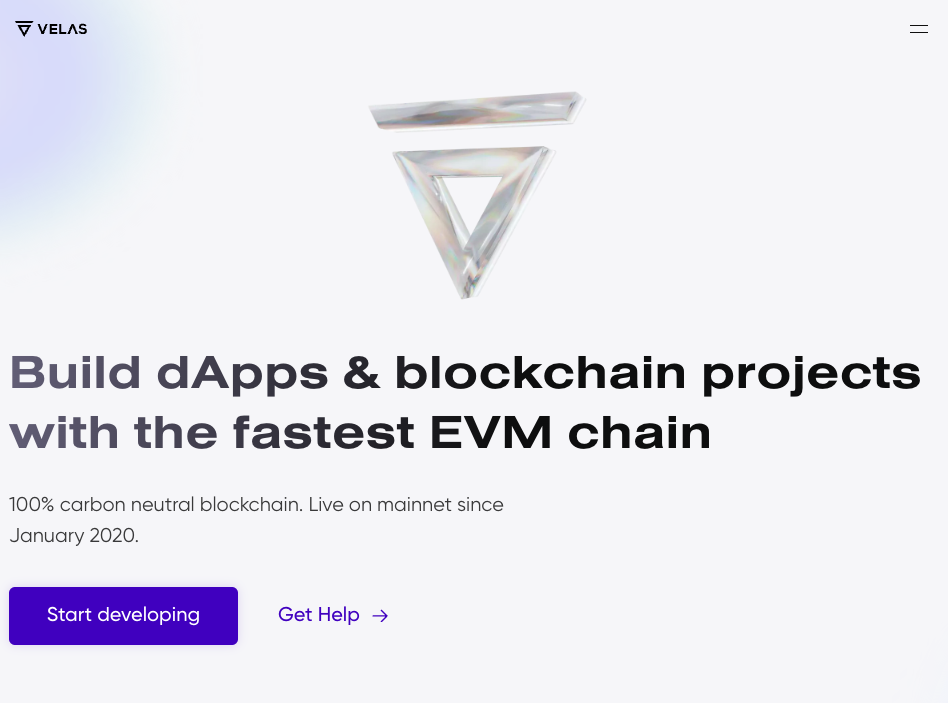 The Velas ecosystem is comprised of AI-powered decentralised products built on top of its chain to help developers build new crypto applications.
At the time of writing the native token of Velas, VLX, is changing hands for US$0.02 and is ranked at spot number 332 by market cap. It has a total valuation of US$70 million according to data from TradingView.
6. Cortex (CTXC)
Cortex is an open-source, peer-to-peer, decentralised blockchain platform that allows for artificial intelligence programs to be uploaded and executed on the blockchain.
In simple terms, Cortex provides developers with an open-source platform that allows for AI-enabled decentralised applications (DApps) to run on its blockchain network.
Cortex's native CTXC token is currently trading at US$0.21 apiece and has a total market cap of US$44 million, making it the 410th largest cryptocurrency in existence today.
7. Deep Brain Chain (DBC)
Last but certainly not least on the top AI crypto list is DeepBrain Chain (DBC). DeepBrain Chain is a distributed AI computing platform that provides cost-effective access to AI services. In simple terms, it allows developers to rent out computing power from other network users and pay for it with DBC token.
DeepBrain Chain reduces the cost of running AI utilities, making them more affordable for businesses. DeepBrain Chain has already been utilised by a number of businesses to assist in the development cloud-based games and engineering simulations.
The platform also includes a privacy layer to ensure that no sensitive data is shared without permission. This is especially important in industries where data security is critical, such as healthcare.
DeepBrain Chain enables businesses to securely store and process data while benefiting from the scalability and cost savings provided by distributed computing networks.
At the time of writing DBC token is changing hands for US$0.008 with a total market capitalisation of US$28 million, making it the 543rd most valuable cryptocurrency on the market today.
AI crypto is still a risky investment
Artificial intelligence cryptocurrencies and tokens are still very much in the early stages of their development and should be approached with a healthy dose of caution.
AI crypto: dominating
Simply because AI is dominating the narrative in tech circles doesn't guarantee anything in the way of price action in regards to AI cryptocurrencies.