Charlie Brooker, creator of dystopian thriller series Black Mirror, says emerging tech such as AI, particularly deepfake content and that's weaponised for misinformation "terrifies" him.
In conversation with presenter Julia Zemiro at SXSW Sydney today, Brooker dove deep into the world of Black Mirror and the creative process behind the hit television series, as well as his thoughts on future technology like AI.
Techno-positivity was "uncomfortable"
Brooker, who was named by TIME Magazine as one of the most influential people in AI, confessed to the audience that when Black Mirror started airing twelve years ago, technological advances at the time had already begun making him "uncomfortable".
"I've always wanted to do something like The Twilight Zone… and the one thing that troubled me at the time was how upbeat everyone was about technology – myself included," he says.
"I remember being particularly haunted by adverts for products where everyone was happy, running around and taking photos… and I thought, that's a new wrinkle on The Twilight Zone, and that's where Black Mirror stemmed from."  
Brooker: Screenwriting is "literally like coding"
Brooker, who was a video game journalist and created the film Dead Set (2008), also likened screenwriting to coding, "because it's such a, sort of, formalised language that you're using". 
"When we did Bandersnatch… I had to learn this thing called Twine – it's a coding language for interactive fiction. So, I'm pretty technical in that respect," he shares.

"It frustrates me when people go, 'Oh, Black Mirror, that's the phones-are-bad show… I love technology. I'm very interested in technology because a lot of the job [with Black Mirror] involves product design; it has to feel practical, at least sleek and seductive – so yes, that all counts as technical," Brooker explains.
ChatGPT "annoys" him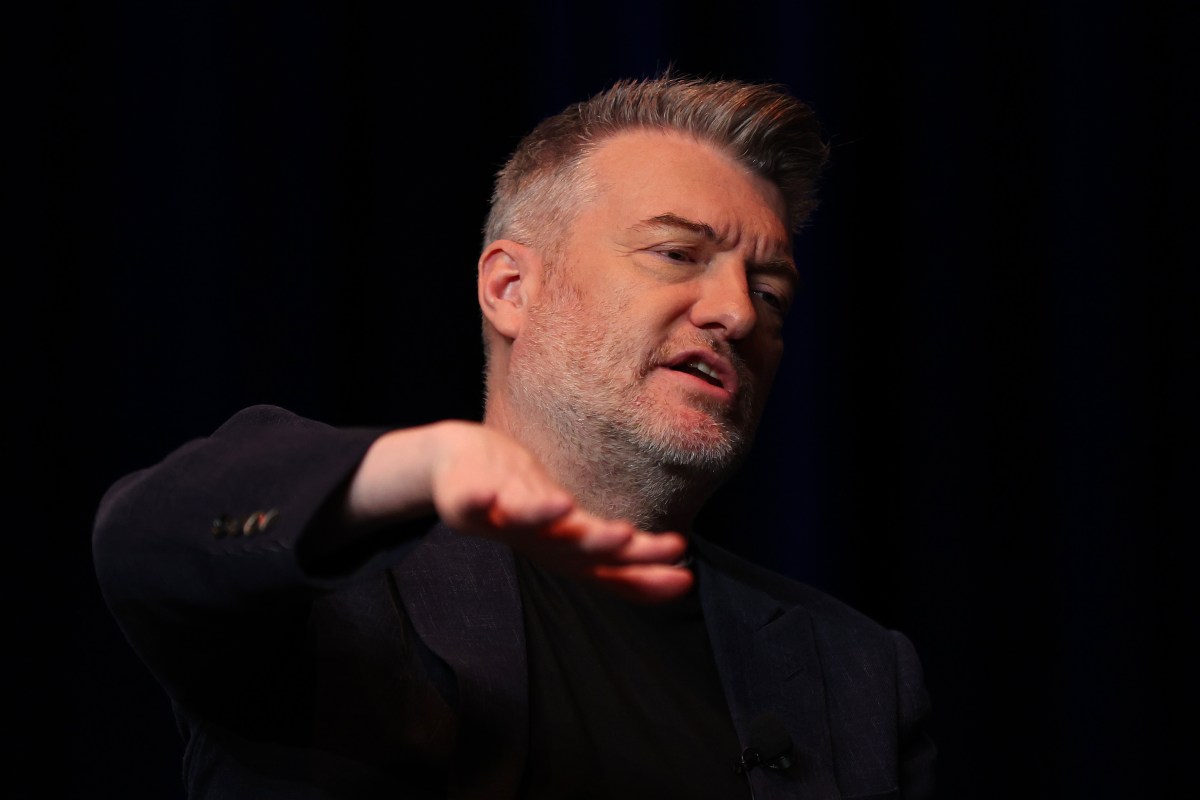 Brooker also took the opportunity to clarify reports in early June that he thought ChatGPT was "shit" at writing a Black Mirror script.
"No, I didn't, I didn't, I didn't – I didn't!" Brooker repeated jokingly. 
"One of the first things I did when I tried out ChatGPT was, 'Go on, give me an outline for a Black Mirror story'. As the first couple of sentences were coming in, you get a cold spike of fear, like 'I'm being f*cking replaced'…" he adds.
"But as [ChatGPT] carries on, you go: 'This is boring'… I was frightened where it could go, but now I'm bored because this is so derivative. All it is, is telling me what Black Mirror is… it's emulating, it's hoovered up every description of every episode of the show from Wikipedia or somewhere else, and it's vomiting that back out," Brooker explains. 
"It is pretending to be something it really isn't capable of being… it's parasitic and that really annoys me," he concludes.
On deepfakes, "weaponised" misinformation
In a brief Q&A session, Charlie Brooker further shared that "weaponised footage as misinformation", as well as deepfake content were two aspects of future technology that he is concerned about.
"We're already in this era where people are dividing themselves into groups… people choose their own versions of facts. How are we going to solve problems if we cannot even agree what reality is, what the truth is?"
"The thought of that being under attack even more than it is at the moment terrifies me," he explains.
Next, citing the concept of infinity from the Black Mirror episode USS Calister, a fan asked Brooker what his idea of infinity would be like. In other words, "what is your state of permanent bliss?"
"I'd be someone in a looping gif… like that gif of Homer Simpson disappearing. They have no concept of time," Brooker answered.
In one final question, a member in the audience (me!) asked if Brooker is aware of TikTok's bizarre NPC trend, and whether or not that could potentially be an idea for a Black Mirror episode.
"Am I aware of it? Yes. It's interesting, the thought of: 'Are you in a simulation?'… That's a [question] I'm determined to get into an episode one day. Somebody turns their head back really quickly, they can see the polygons all being drawn in…"