Bitcoin, the world's most prominent cryptocurrency, has surged in price massively over the past week, shrugging off a recent spate of regulatory crackdowns against cryptocurrencies in the United States. Now, Bitcoin seems all-but-certain to reach the long-awaited mark of US$30,000 (AU$45,126) which would be its highest value since June last year. Will an Ethereum upgrade effect this?
Crypto enthusiasts and market participants alike had been bracing for a sharp sell off in the face of recent legal action from the US Commodity Futures Trading Commission (CFTC) against the world's largest crypto exchange Binance and its CEO Changpeng Zhao. However, both Bitcoin (BTC) and Ethereum (ETH) have seemingly run the regulatory gauntlet and escaped unharmed.
At the time of writing, Bitcoin had posted a staggering 7% gain for the week, and is trading at US$29,701 (AU$44,835) apiece. This marks a ten-month-high for the flagship cryptocurrency.
Similarly, Ethereum is currently trading at US$1,911 (AU$2,693); a healthy 5% gain over the course of the last seven days as investors look to the upcoming 'Shanghai' upgrade with renewed optimism.
Why is the price of Bitcoin up today?
Out of all the major cryptocurrencies, Bitcoin is outstripping its competition in terms of upwards price action and has been doing so since the start of this year. As of right now, the price of Bitcoin has skyrocketed roughly 70% since the start of this year.
Part of the reason for this is because many investors remain hopeful that Jerome Powell, Chairman of the US Federal Reserve, will soon move to halt increasing interest rates due to the recent banking crisis. Typically, lower interest rates make 'risk' assets like Bitcoin more appealing to both retail and institutional investors.
Beyond that, there are claims that Bitcoin's unexpected price surge can be attributed to the fact that the cryptocurrency is quickly becoming a 'safe haven' amidst financial uncertainty brought about by the global banking crisis.
Another key contributing factor behind Bitcoin's upward price movement comes from Coinbase CEO Brian Armstrong, who confirmed that the United States' largest cryptocurrency exchange will look to integrate Bitcoin's Lightning Network into their platform. The Lightning Network is a 'Layer 2' upgrade for Bitcoin that helps users send and receive Bitcoin more efficiently.
Ethereum's Shanghai upgrade, what happens next?
Despite cryptocurrencies surging, a number of analysts expect Ethereum's upcoming Shanghai upgrade — scheduled for April 12 — to create heightened levels of volatility in the market.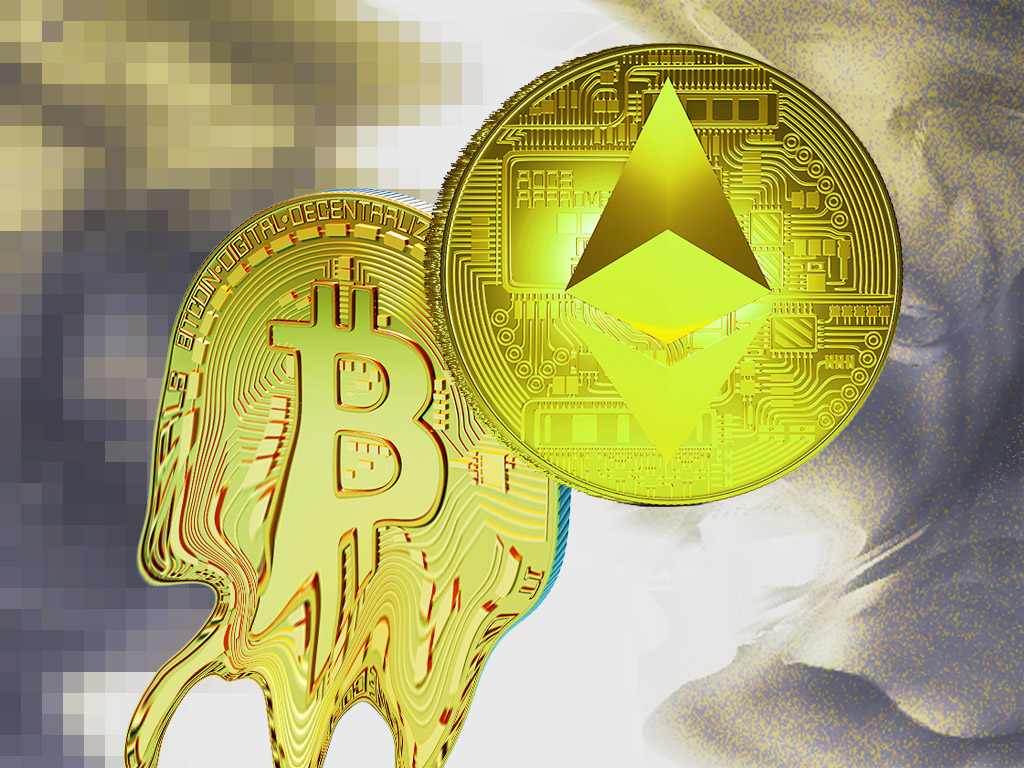 Ethereum implemented 'The Merge' upgrade in September last year, which saw the cryptocurrency switch from Bitcoin's energy-guzzling Proof of Work consensus mechanism to the more environmentally-friendly Proof of Stake. During 'The Merge' upgrade, a huge amount of Ether was locked up in the network, and now the Shanghai upgrade will allow investors to withdraw their cryptocurrency.
Analysts from K33 Research explained in a note to investors that the upgrade could create some significant downward pressure on the price of Ether (ETH) and subsequently create difficulty for the price of Bitcoin as well.
"1.1 million Ethereum related to partial reward withdrawals could face the market, while Celsius is likely to sell its 158,000 staked [ETH] balance as part of its bankruptcy process," analysts said. "These two numbers represent nearly 1.3 million Ethereum or approximately $2.4 billion worth of potential sell-side pressure to face the market."