Ethereum, the second-largest cryptocurrency by market cap, is about to witness one of its most important upgrades since 'The Merge', which was successfully implemented on September 15 last year. The upgrade that Ethereum (ETH) is set to undergo is called the 'Shanghai' upgrade — scheduled to go ahead on April 12 — and it will allow users of the blockchain to 'unstake' their cryptocurrency from the network.
Essentially, the Shanghai upgrade means that everyone who staked ETH at the time of The Merge will now be able to access their previously locked Ether. It also means that the ability for every day users to participate in the maintenance and upkeep of the Ethereum network (and be rewarded in Ether for their efforts) is most likely about to grow substantially.
While the price of Ethereum's native currency Ether (ETH) dropped slightly this morning — falling by nearly 1% — Ether seems to remain determined to continue this week's trend of outperforming Bitcoin (BTC) on the upside. For context, ETH has grown 6% over the last seven days while BTC has fallen 1%. This morning, ETH hit a seven-month high of US$1,928 (AU$2,874) .
The reason for the newfound wind in Ethereum's sails seems to be coming from investors looking to the Shanghai upgrade with an optimism. It's also worth noting here that Ethereum has largely shrugged off the harsh regulatory actions from authorities in the United States, with the US Securities and Exchange Commission coming down hard on a number of major firms and crypto staking products in recent months.
Will Ethereum's price continue to increase?
One of the best metrics to look at when assessing whether or not a blockchain network will sustain and grown in value over time is by looking at a metric called the 'Total Value Locked' or 'TVL' for short.
As you can discern from the name, the TVL tells you exactly how much investor and developer cash is 'locked up' in a blockchain network. This indicates how many people are using the network and what they're using it for. At the time of writing, there's currently a little more than US$30 billion in TVL on the Ethereum network, a respectable 36% increase from the beginning of this year.

Ethereum whales have accumulated more ETH
Another positive sign pointing to the increased price of Ether over the coming weeks is a noticeable increase in the number of investors with considerable sums of ETH (known as 'whales') buying up more of the cryptocurrency. According to data from crypto analytics firm Santiment, there was a 0.5% uptick in whale accumulation through March.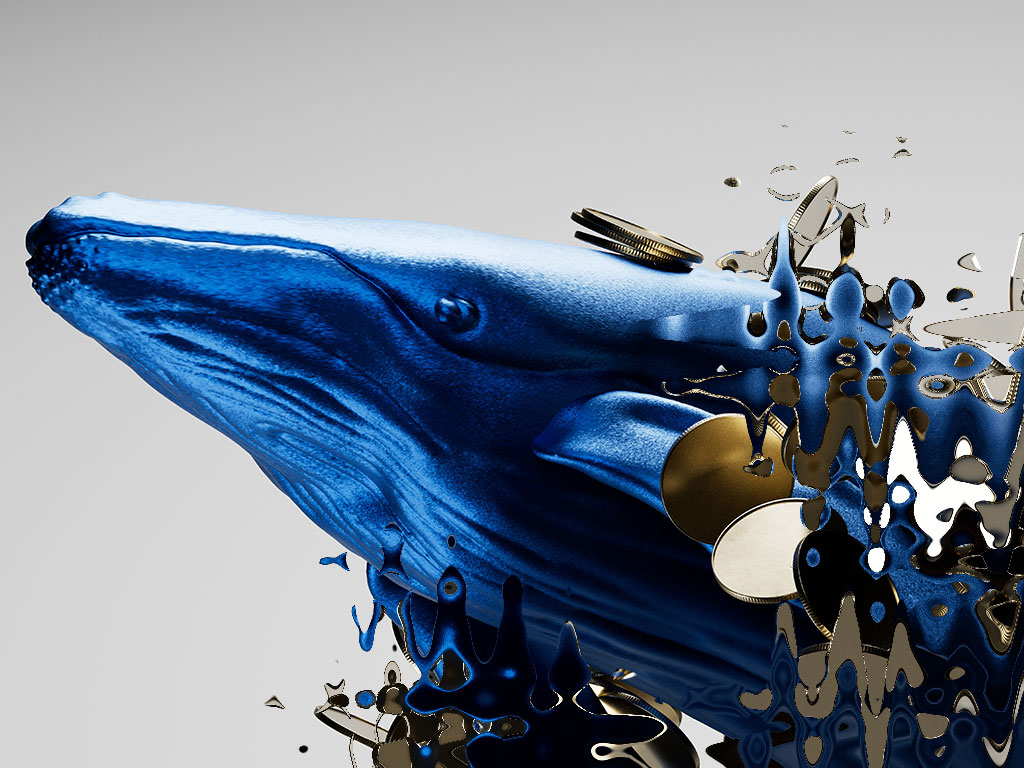 In conversation with The Chainsaw, Ethereum developer Marius Van Der Wijden said that he expects there to be a minor pullback in price of Ether around the time of the Shanghai upgrade being implemented but sees the move as a significant win in the long run.
"We will see some stakers unstake to realise their profits, but being able to unstake also removes a lot of insecurity which will in turn lead to more people staking," Van Der Wijden said.
Van Der Wijden explains that he, along with many other investors and developers, have been waiting for the Shanghai upgrade to go live in order to stake their Ether for rewards, knowing that they will be able to 'unstake' their Ether at any time.
"I myself have been holding out on staking since I valued the liquidity more than the staking rewards, now that this isn't an issue anymore, I might start staking my own ETH," he added.
"So if I were forced to make a prediction, I'd say that prices might be negatively effected in the short term but positively in the long term."

Marius Van Der Wijden, Ethereum Developer.
The increasing strength in the price of Ether ahead of the Shanghai upgrade is noticeable across a number of different metrics, including increased on-chain usage, heightened whale accumulation and a healthy increase in staking.
Now that we're officially seven days away from witnessing the implementation of the Shanghai upgrade, investors and market participants should expect some further volatility in the price of Ether.