Madonna Art Basel Miami: Madonna is still at the cutting edge of all things artistic and sex despite being surely nearly 100 now. Her latest venture into the art world has been via NFTs, and her latest endeavour will feature at this year's Art Basel Miami 2022.
For those who aren't familiar with Art Basel, it's an international art fair that is friendly toward Web3 art and new creative explorations via technology. Last year, among more traditional displays of art, visitors could play with AI to generate portraits of themselves. Then they could use the open-source blockchain called Tezos to mint the portraits as NFTs.
The event features NFT galleries as well as experts leading conference sessions about the world of Web3 art. This year in Miami, the festival will run from the 2nd to the 4th of December.
Madonna Art Basel Miami: Sex
Madonna will never be off the A-list. So, it is quite the coup that she will be curating a collection at Art Basel Miami this year. Her exhibition will celebrate her coffee table book called Sex.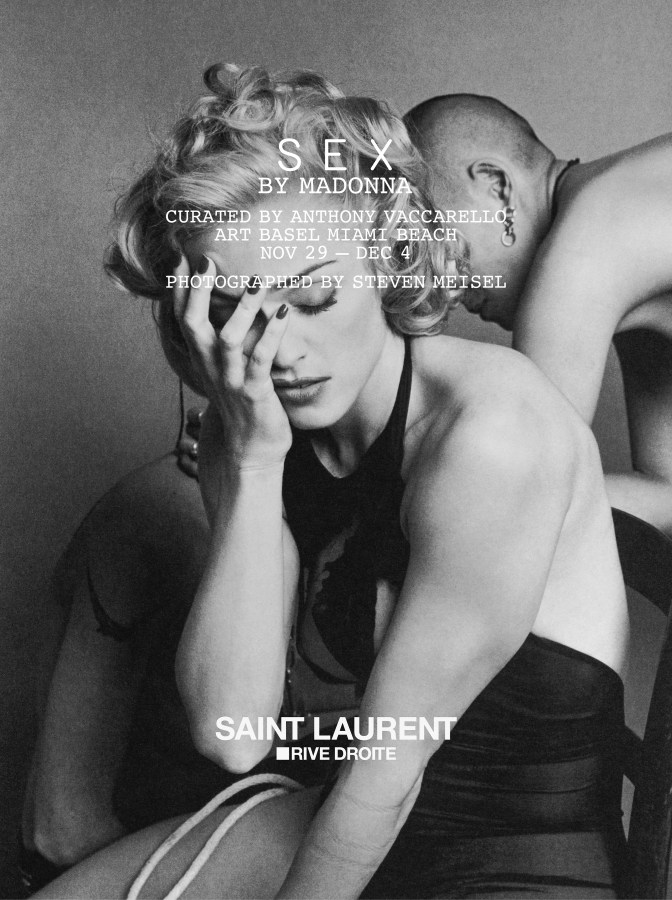 Published in 1992, the book featured her beloved softcore pornography with a a cheeky bit of bondage thrown in. Most of the beautifully photographed images were of Madonna herself across the early 90s in Miami and New York City. Other appearances in her shoots featured Isabella Rossellini, Vanilla Ice, Naomi Campbell, and a globally renowned favourite gay porn star called Joey Stefano who also appeared in its pages.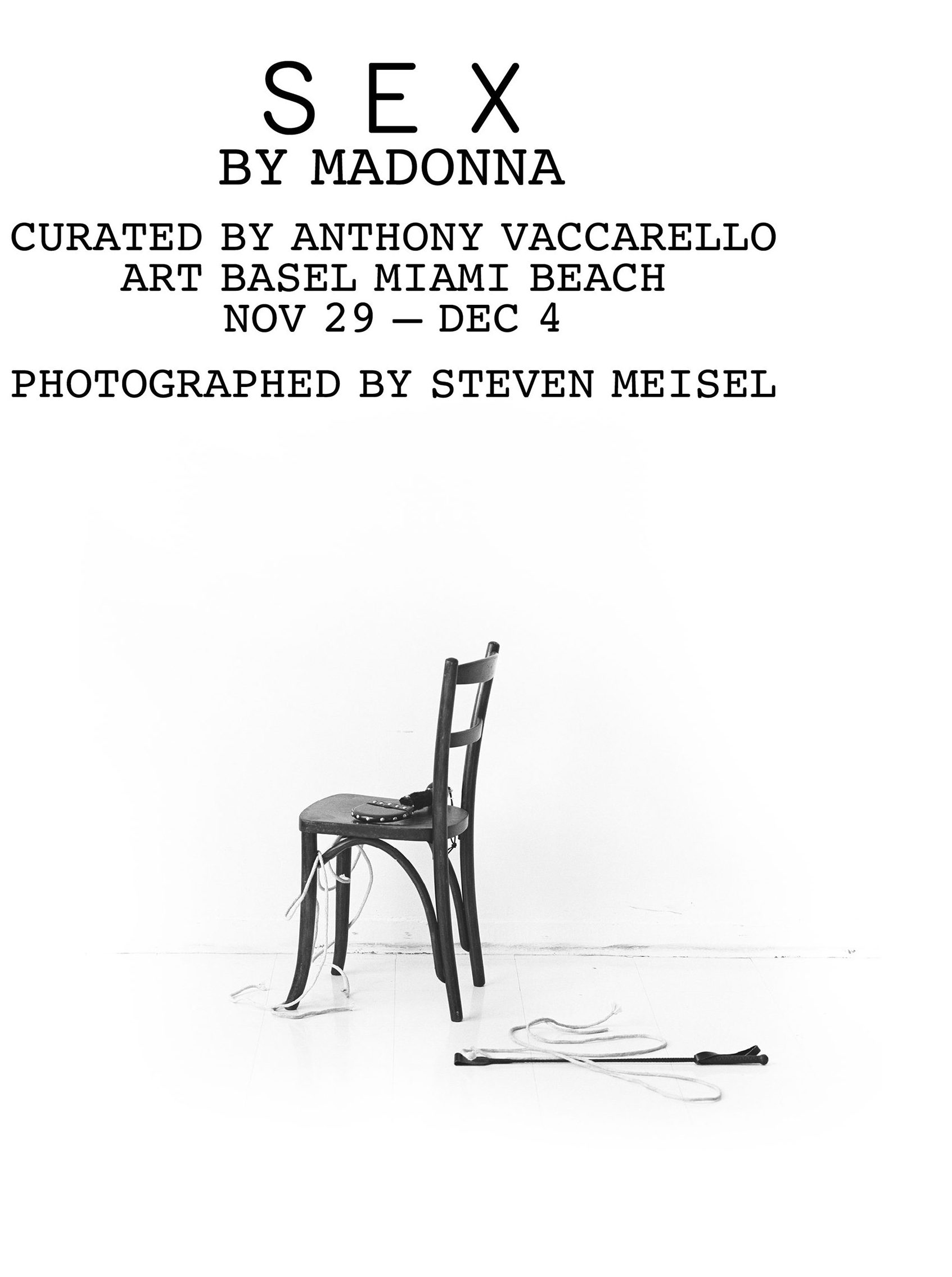 The book was published at the same time as her album Erotica. Sex was eventually bought by 1.5 million people globally and still holds the record as the fastest-selling book of its genre, selling 150,000 books on its first day. Even though it is out of print, it is still very in demand, becoming a collector's item. 
The Art Basel Miami exhibition
Rive Droite is a gallery own by Yves Saint Laurent who will be hosting the display at Art Basel Miami. The once-scandalous (and yet, now timeless) photographs can be seen in a pop-up on view in a temporary beachfront box.
As part of this display, another 800 copies of the book will be re-printed, and some of these will be autographed by Madonna. Proceeds of the sale will go to one of Madonna's charities, Raising Malawi.
Madonna's vagina NFTs
Madonna is no stranger to the modern world of NFTs, recently releasing her own collection in collaboration with NFT artist Beeple.
Beeple is a heavy hitter in the NFT world. His NFT piece called Everydays: the First 5000 Days — sold for US$69.3 million. It is the most expensive NFT ever sold to a single owner.
Madonna's NFTs feature imagery of Madonna's virtual vagina giving birth to the world. You know how Madonna plays it.