FTX Hearing: The atmosphere within Congress for the much-anticipated FTX hearing was certainly muted due to Bankman Fried's absence. In fact, it turns out that it was conducted in a surprisingly amicable manner – a welcome respite from the mayhem on Crypto Twitter over the past month. 
At the request of Maxine Waters, Chairperson of the House Financial Services Committee, Sam Bankman-Fried declared on December 9 that he would be willing to virtually testify in a Congressional hearing alongside FTX's new chief John J. Ray III. 
However, following his arrest on Monday, SBF could not attend the FTX hearing. Voicing her initial disappointment on the news, Waters stated that "it's about time the process to bring Mr. Bankman-Fried to justice has begun", but that "the timing of this arrest denies the public this opportunity" to hear from SBF under oath before Congress. 
Many members of the House of Representatives expressed gratitude towards Mr. Ray for his candid and thorough responses to their pertinent, complex questions surrounding the FTX saga. 
FTX hearing revelations
"I've done probably a dozen large-scale bankruptcies over my career, including Enron. Every one of those entities had some financial problem or another, they had some characteristics that were in common. But this one [the FTX Group] was unusual in the sense that there's literally no record keeping whatsoever", stated Ray. 
He noted that employees would regularly share sensitive information such as invoices and expenses on Slack – which automatically deletes files shared from users after 90 days – an incompetence that has hampered efforts to obtain records within his investigation. 
Ray also disclosed that FTX used the accounting software Quickbooks, a revelation that shocked interviewer Congresswoman Ann Wagner.
In a later discussion, he shared that "we've been able to secure over $1 billion of assets to cold wallets in a secure location", noting that these were "coins of various nature". He continued to state that "the majority of the creditors trade through the FTX.com silo and are outside this [US] jurisdiction". 
SBF's Charges 
On Monday, Bankman-Fried was arrested by the Royal Bahamas Police Force at the request of the US government after a sealed indictment of incriminating evidence was filed by the Southern District of New York. 
The New York Times first reported on the nature of these charges, while later in the day, the indictment was published to reveal eight charges of wire fraud, commodities fraud, securities fraud, money laundering, campaign finance fraud, and associated conspiracy charges.
In the US, a single count of wire fraud can fetch you up to a maximum of 20 years behind bars. 
The US signed an extradition treaty with the Bahamas back in 1990, effective from 1994, and will likely seek to enforce such authority in the coming days. In SBF's statement of arrest, it was affirmed that "at such time as a formal request for extradition is made, The Bahamas intends to process it promptly." 
On Tuesday, the US Securities and Exchange Commission (SEC) published an official complaint file charging Bankman-Fried with defrauding investors in conformity with two federal anti-fraud legislations, the Securities Act of 1933 and the Securities Exchange Act of 1934. 
According to the filing, SBF is guilty of "orchestrating a scheme to defraud equity investors", raising in excess of US$1.8 billion from these entities, a fair proportion of which were US companies. 
"We allege that Sam Bankman-Fried built a house of cards on a foundation of deception while telling investors that it was one of the safest buildings in crypto," remarked Gary Gensler, SEC Chairperson, before threatening that crypto platforms should fall in line with securities laws or risk enforcement action. 
FTX Hearing: Founder Blues
To compound the fortunes of the disgraced FTX founder, the Commodity Futures Trading Commission (CFTC) filed a lawsuit Tuesday against SBF, FTX and Alameda Research for breaking federal commodities laws.
"Bankman-Fried and other FTX executives also took hundreds of millions of dollars in poorly-documented "loans" from Alameda that they used to purchase luxury real estate and property, make political donations, and for other unauthorized uses", read the statement.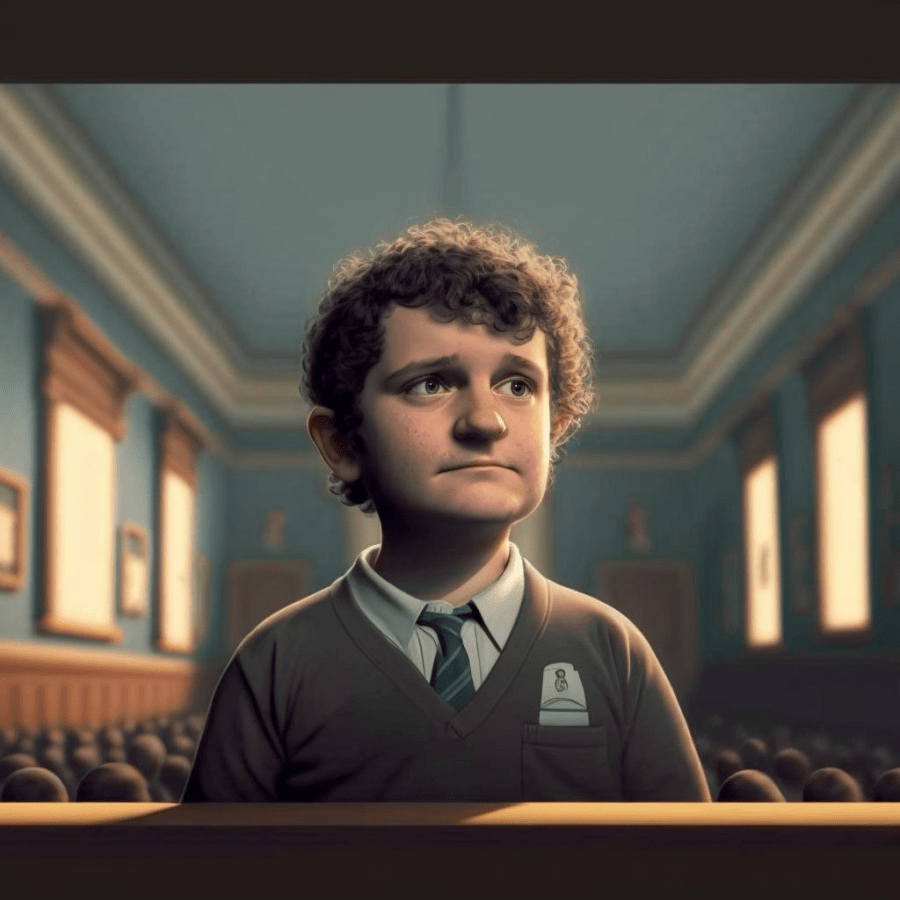 We Got Him
Today's charges have set into motion events that the crypto community has been vehemently calling for since the fall of FTX over one month ago. Others however have highlighted the reality behind putting together a successful indictment, praising authorities for the speed at which action has been taken.
For a time, it seemed that SBF was being allowed to roam scot-free, unpunished for his crimes, coordinating a media pity parade from his luxury Bahamas penthouse.
In 2008, wealth investment manager Bernard Madoff was charged with eleven federal felonies including securities fraud and money laundering after constructing history's largest known Ponzi scheme valued at an estimated $65 billion. His prison sentence amounted to 150 years. 
Some crypto participants have drawn comparisons between two the fraudsters, with one arguing that SBF's crimes may exceed Madoff's in their impact on investors. 
FTX Hearing: Who is John J Ray III?
John J. Ray III, a Chicago-based lawyer with an extensive 40-year career in the legal profession handling corporate restructures such as Enron Corporation and Nortel Networks, was formally appointed as the new CEO of FTX on November 11 after former chief Sam Bankman-Fried abdicated and FTX filed for bankruptcy.
"Never in my career have I seen such a complete failure of corporate controls and such a complete absence of trustworthy financial information as occurred here." 
That was his damning verdict on the calamitous state of affairs at the moribund exchange in a document submitted to the US Bankruptcy Court for the district of Delaware on November 17.
Detailing the specifics of FTX's failures at the time, John Ray stated that: "From compromised systems integrity and faulty regulatory oversight abroad, to the concentration of control in the hands of a very small group of inexperienced, unsophisticated and potentially compromised individuals, this situation is unprecedented." 
Since his appointment, Ray has meticulously assembled a team of five independent directors to hold board meetings with debtors, as well as implement vital structures to enact investigations and asset protection and recovery initiatives.
The FTX hearing is just the beginning to this entire sordid affair. The Chainsaw will continue to keep you updated as things progress, invariably by the day.