DC's The Flash has become the first film to be stored on the blockchain, with an NFT collection made available to fans as part of a "Web3 Movie Experience." That's right, Ezra Miller's Barry Allen has now made his way into internet 3.0.
Warner Bros. teamed up with Eluv.io, a blockchain company that describes itself as a "content blockchain" that hosts and distributes entertainment content. This includes not just films, but also other media formats including short videos, albums, singles, books, and apps.
Blockchain and entertainment
So, what's the purpose of storing media content on the blockchain? The main benefit, according to Eluv.io's official site, is direct, continuous royalties for creators and publishers.
For example, traditionally, when an artist puts their music up on Spotify, revenue from every stream goes to various parties first – including Spotify, the record label, producers, songwriters, and so on – before the artist actually gets their share. The artist ends up with a measly amount of money.
So, Web3 seeks to disrupt that model by leveraging blockchain technology to give royalties to the artist. As a simple example, a fan buys an artist's song or video as an NFT, and all royalties go directly to the artist. If the fan puts the NFT up for sale, the artist still earns royalties from that secondary sale, thereby providing continuous income.
Besides The Flash, Eluv.io is also responsible for hosting Web3 fan projects from Dolly Parton and The Masked Singer Brazil.
The Warner Brothers 'Movieverse'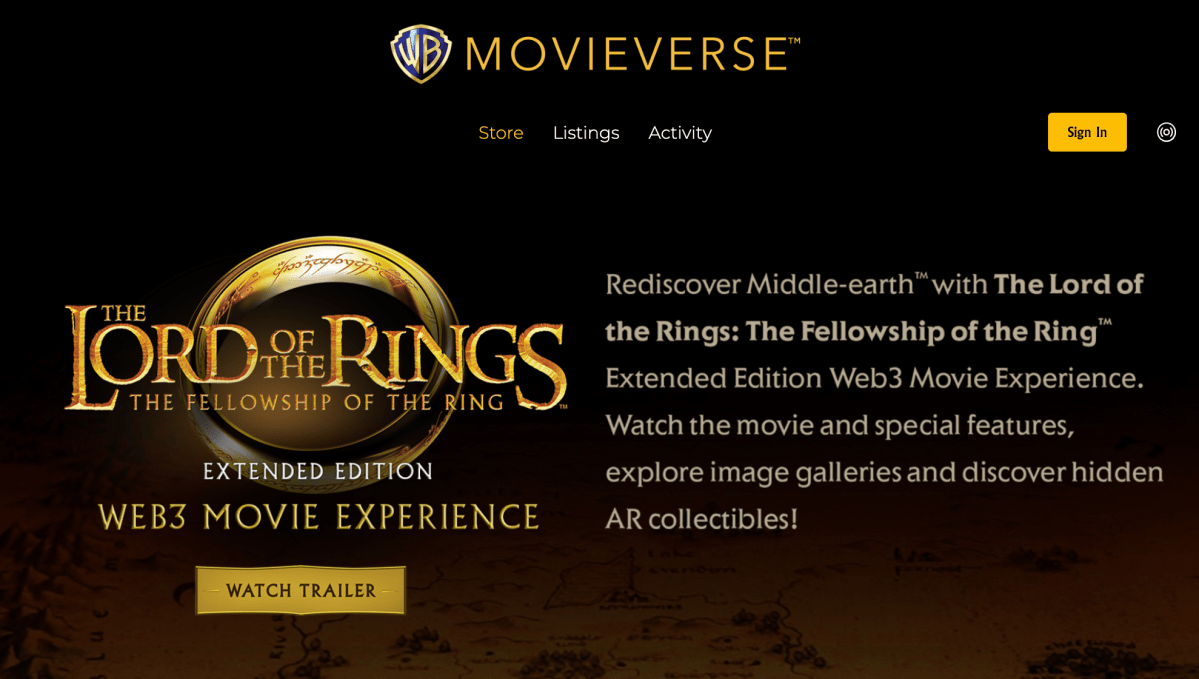 Warner Bros. Studios entered the Web3 scene in October 2022 with a "WB Movieverse" project. This was pre-FTX, when the space was fast-paced and ever-changing. The idea was to put its films on the blockchain, and harness fan engagement to sell NFTs and build communities around a well-known film.
'The Lord Of The Rings' was the first film franchise to be included in the WB Movieverse project, with 'goodies' like 10,000 NFTs, and augmented reality (AR) collectibles up for sale. We're not sure if nature-loving Hobbits approved of the decision.

Next, it was DC's Superman, and now The Flash. Besides the film itself and NFTs, Eluv.io says fans will also be entitled to an "interactive experience" with not just Barry Allen, but also other DC superheroes like Batman and Supergirl.