NFT Fest 2022: After Aussies basically broke Twitter back in October, there's been an ever-expanding network of Web3 enthusiasts growing across the land Down Under.
The Aussies have always been here, but it's been exciting nonetheless to know that there are innovators sprawled across the country, with an array of local crypto events since that moment to celebrate. 
In light of this, industry leaders and communities will be gathering in Melbourne for NFT Fest on the 23rd and 24th of November, with a week of festivities taking place across the city from the 22nd to the 25th. The event is centred around one common theme: to do things differently to the status quo and accelerate the sector forward in a way where the sum of its parts deliver value to as many people as possible. 
"NFT Fest was a community-born event in 2021. We're so grateful to have the Aussie Web3 community put its collective weight behind our 2022 event later this month. We believe it's got a speaker and content line-up that rivals other global NFT events and are proud to carry this out on home soil in Melbourne." 

Greg Oakford, Co-founder of NFT Fest.
NFT Fest 2022
"Expanding on what we've delivered previously, we're upping the festivities in and around the traditional conference part of NFT Fest, with six different events to choose from during the event week across the 22nd to the 25th of November. We want to provide all attendees with the opportunity to have sufficient time to network, create new relationships and have an insane amount of fun. We want to see the Australian Web3 ecosystem flourish and think NFT Fest 2022 will be a watershed moment," he said. 
Australia has been consecutively ranked as one of the largest adopters of cryptocurrency adoption in the world with research finding that nearly one in five Aussies own crypto. According to Finder's Crypto Adoption October 2022 report, Australia ranks #5 for crypto adoption. More than 20% of Aussies own DOGE. 
Speakers
Speakers at the event will include Kevin Rose of PROOF and Moonbirds, Voltura of Psychedelics Anonymous, Betty of Deadfellaz, Jimmy McNelis of Avastars and Nameless (behind Snoop Dogg and Gary Vee collections), Zeneca of ZenAcademy, Joan Norton of Cricket Australia, Cooper Turley of Coop Records, Jaime Schmidt of BFF, Ashur of Lazy Lions, Ridley Plummer of Tennis Australia, David Elliot of AFL, Joan Westernberg of MODA DAO, Lawyer Joni Pirovich, Sean Gardner of Emanate and MODA DAO, Leanne Bats of New Zealand Rugby, Clint Arthur of Ocean Floor Music and more.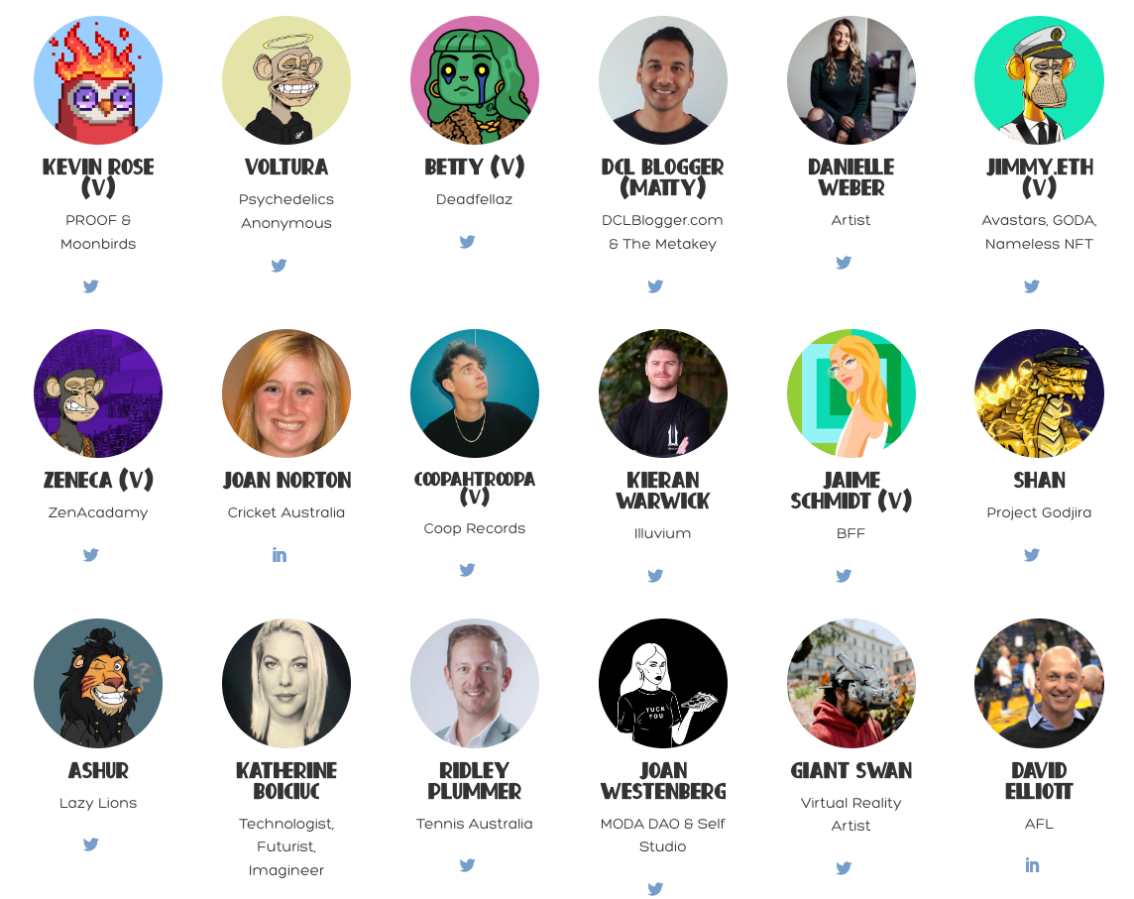 NFT Fest 2022: What to expect
NFT Fest 2022 will cover the most important topics within NFT circles without excluding newcomers to the jargon-riddled space. 101s will cover everything from 'WTF is an NFT', to minting, understanding DAOs, POAPs and smart contracts. 
Educational and insightful talks will cover digital fashion, new revenue in sports, music NFTs, discussions on navigating IP rights, to how NFTs can solve real world problems and help charities and impact organisations harness the power of Web3. 
For those who forget to touch grass, they'll be talks on mental health in Web3. For those interested in investing, there'll be panels on VCs, marketing in Web3 as well as discussions on understanding the regulatory landscape of the space with AMAs featuring lawyers. 
A week of networking and festivities 
Side events are in great supply, with the week kicking off at Oshi Gallery with an event run by Ocean Floor Music in Collingwood, as well as a networking event run by Upside DAO and the Australian DeFi Association on Tuesday the 22nd.
Wednesday will see barefoot bowls in Aussie style at the St Kilda Sports Club run by PUML Better Health, while Thursday will see two events to finish off the second day of the conference content. The first will start with networking drinks at The Village Belle, St Kilda by NFT MELB before ending the night with the official afterparty at LUX Nightclub by MODA DAO.
On Friday, the team has politely planned ahead for a late night of beverages with a recovery brunch at the Emerald Peacock Rooftop in the CBD, with Amazon Web Services Startups.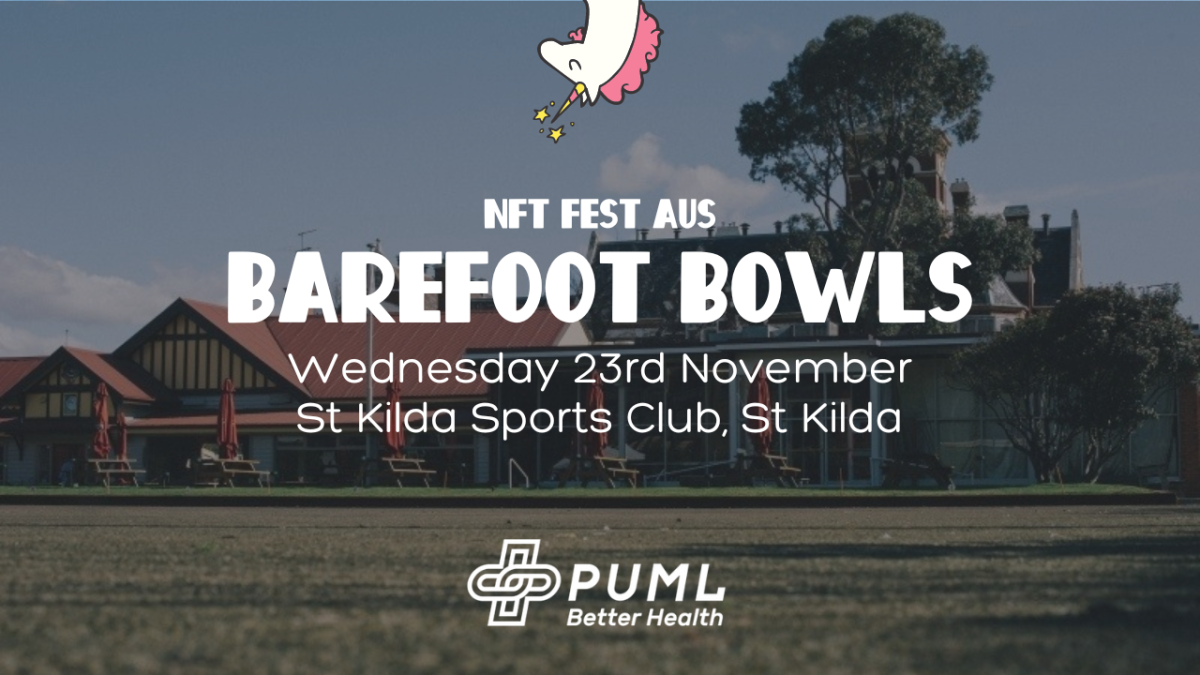 More information and access to tickets can be found here.