NFTs have the potential to provide musicians with more creative control and be more fairly compensated, according to musicians and NFT platform founders.
NFTs represent digital ownership and have demonstrated potential for utility in the music industry, from songs to album covers, to signed merchandise as well as concert tickets. One such example is Kota Banks, an Aussie pop singer who recently enjoyed national radio and music festival success. She dived deep into Web3 and has already released three songs as audio NFTs. 
NFT Music
Speaking to The Chainsaw, she said that her passion for releasing music as NFTs is not "even about the money, it's about the principle". Her disappointment, she says, is with the "imbalance" that the current "percentage distribution via major DSPs [digital streaming platforms]" have over artists.  It was her way of making a statement and taking matters into her own hands.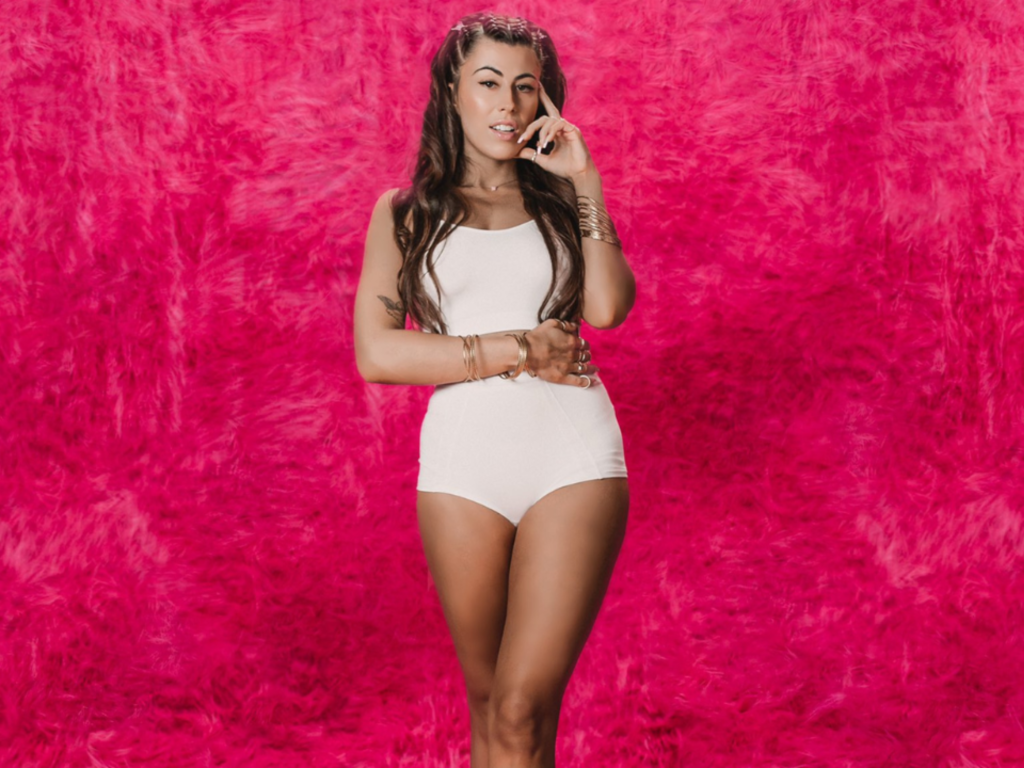 That's why Banks releases her music as NFTs through Serenade, an Australian-owned music NFT marketplace for artists and fans allowing people to buy, sell, collect and showcase digital merchandise and collectibles. Serenade holds a talented roster of artists such as The Kooks, Ocean Alley, Client Liaison, Ladyhawke and many more.
Founder and CEO of Serenade, Max Shand, told The Chainsaw that he believes NFTs offer the ability for musicians to create a new additive revenue stream to bring in alongside existing revenue streams – "it's a new application for the music industry", he said.
Music stream payments, simply not a viable income source
While you may see your favourite artist with millions of streams on major streaming services such as Spotify and Apple Music, the reality is the pay distribution rarely works in the artist's favour. Banks said that NFTs in the music industry allow for a direct transaction between the artist and fan, eliminating "middleman like Spotify and Apple Music [who are] taking a huge chunk of the cut".
She added further that it was all very "exciting" and amazing for songwriters especially, who "literally receive less than 1 percent from each stream".
Spotify however have defended their artist pay structure on their website, saying "despite what you may have heard" they do not "pay artist royalties according to a per-pay or per-stream rate". Instead, it varies "according to differences in how their music is streamed or the agreements they have with labels or distributors".
In fairness to the platforms, the current structure of streaming services, despite the pay argument, provides benefits for emerging artists to access a wider, worldwide audience that will potentially buy tickets to their live shows in the future. Such exposure has the potential to lead to a larger following, which could in turn lead to higher performance fees in the future.
NFT Music: Income streams
However, it's all "potential" for the artists with no direct income for their hard work, while major streaming services are seeing financial benefits from the outset. And of course fans benefit from major streaming services in a big way too. They save money on not having to purchase physical CDs, instead paying a small monthly fee offering unlimited access to music and the ability to regularly discover new artists that are most relevant to them. Recognising the challenges of the current arrangement, NFTs have the potential to turn things around in the artist's favour.
Australia's leads in NFT music platforms
Australia is a leader in the NFT music space with a handful of successful platforms having already been launched. A prominent network marketplace built for music lovers and creators, Emanate, manages the entire journey for artists – from music creation to distribution, promotion and monetisation.
Co-founder of Emanate, Trent Shaw, told The Chainsaw, "there will always be a place for Spotify and Apple Music", but he believed "the way the next generation will consume, collect and discover music will be through music collectibles [NFTs]".
While Shaw is against trying to cut out the middleman since they "add an immense amount of value", the new structure of projects like Emanate helps "cut down the amount of time it takes to get paid from streamers, along with the ability to spill those payments instantly between various parties worldwide in real-time".
Infancy
Emanate understands that the NFT market remains in its infancy, which necessarily brings a lot of uncertainty to consumers. To that extent, the company offers a hybrid of Web2 and Web3 payments including credit card subs for those who aren't comfortable just yet with the new technology.
Emanate seeks to revolutionise transparency in the music industry, which according to the company, has been a major factor behind many civil lawsuits between artist and manager relationships. In its blog, it said that utilising the blockchain will allow fans and musicians to make use of smart contracts without the need of a middleman. One example of smart contract that could be used on Emanate is when a song is published, all parties involved – artist, label and management – are written into the code of the contract. Emanate will then pay artists in the platform's currency, EMT.  Artists subsequently have the ability to cash out their EMT instantly for fiat currency without having to wait weeks on end for streaming money to appear in their account.
Payment model
Emanate pays artists on a "per-second basis, rather than a per-stream method" currently offered by the majority of streaming platforms. The money will also be earned instantly as artists will be able to see the value of EMT tokens in their wallet daily and the ability to withdraw it whenever they want.
Fans are also compensated for their time listening to artists on the platform alike. Those who become "highly active and engaged" on the platform will receive tokens for "becoming tastemakers on the platform" which they can use to "reward other artists, vote on important decisions within the ecosystem, or withdraw their tokens for real-world currency".
Serenade, another local NFT music platform, has similar views on prioritising musicians. The company's CEO and founder, Max Shand, said that "people are spending a lot more time online and you can now own things in an online environment, show your love of great music and artwork and connect with other people who have similar kinds of passions". Earlier this month, the company made history by releasing the first chart-accredited NFT album with Muse.
NFT Music: Making millions?
He told The Chainsaw that he wants to be transparent that this isn't a ticket to "make millions" as a musician, but more so as a "means to showcase your love of great music".
Shand is an advocate for efficiency in the music industry but doesn't want to remove those providing value to the artist, saying that Serenade is a "retailer that an artist or label gets to work with directly rather than going through the hassle of producing physical goods, working with distributors and then putting work out to have margins cut at every step of the way".
It's clear that the music industry has changed a lot and is likely to change even more in the years to come. Kota Banks added in conversation with The Chainsaw, that there had been "so many revolutions" with the way consumers listen to music online. She recalls buying Apple music gift cards to buy songs, and said if she was told 15 years ago that people will eventually be able to "pretty much listen to any song for free", she would have had difficulty believing it.
Copyright Drama
When it comes to any of their works, including NFTs, artists should be aware of the risk of copyright infringement. Arts Law of Australia has said NFTs are intended to be an authentic record of who owns an asset, but many platforms do not verify users who are minting NFTs, which means that it is "hard to know if an NFT is authentic or not".
Saint Lane, a Brisbane musician who recently toured with Lime Cordiale, told The Chainsaw that he had no idea there was an NFT collection of him being sold online until he was tagged in an NFT image of himself on Instagram. To his dismay, he discovered that there were 45 NFTs of his face for sale and he had "no idea if they've sold them and how much money they were making from them". The Brisbane artist said that while flattered, he "wasn't seeing any kick back from them".
The future
Notwithstanding, Lane is optimistic about the future of audio NFTs. He sees people eventually "going to their friend's house, because they have that one-of-one song from that really-famous artist like Kanye, that they can only listen to with their friend…similar to your friend having an original painting that you can look at on their wall".
Times are always evolving and as people spot flaws in current structure, they go searching for more efficient models. Uber and other ride sharing services are one example. Taxis still exist yet the option for a more affordable, convenient and efficient ride is available directly from your phone.
Music streaming services such as Spotify and Apple Music paved the way for artists and fans alike from the days of physical CDs. However the conversation of distribution equality has been going on in the music industry for some time. Emanate's Trent Shaw, said "education is still a barrier", but he believed people are "learning and experimenting fast growing a new audience, accessing alternative revenue streams and becoming pioneers and respected voices in the web3 music industry".
Web3 and NFTs may well be the long-awaited music to artists' ears.