Seth Rogen, Pete Davidson, Paul Dano and Sebastian Stan are some of the top names in the cast for Dumb Money, an upcoming film that will document the outrageous events of last year's GameStop meme stock mania.
Directed by Craig Gillespie, the movie will be based on Ben Mezrich's non-fiction book The Antisocial Network, which tells the story of how financial analyst Keith Gill mobilised the now infamous r/wallstreetbets subreddit behind an obscure investment thesis that ended with a major Wall Street hedge fund declaring bankruptcy.
Mezrich has penned a long list of influential books, including The Accidental Billionaires, which was adapted into iconic biopic The Social Network, and the MIT blackjack scandal account Bringing Down the House, which was adapted into 21 starring Kevin Spacey.
The GameStop saga explained
In January 2021, the share price of dwindling gaming company  GameStop (GME) surged an eye-watering 2000%, flying from US$20 a share to US$350 all thanks to the subreddit r/wallstreetbets.
It all started when Keith Gill, now better known by the username RoaringKitty on Reddit and YouTube, uploaded a short video explaining how a "short squeeze" event could see the price of GameStop (GME) surge from US$5 to US$50.
In the following months, an army of users from the now-infamous r/wallstreetbets mobilised behind Gill's idea and the price of GameStop exploded all the way to a peak of US$347 on January 21.
A short squeeze can be a little difficult to understand, but it works something like this — if users are able to drive the price of a stock high enough, they can force hedge funds to liquidate their short position (a bet that stock price go down), driving the actual stock price even higher.
Not So Dumb Money
In the case of GameStop, this was executed very successfully, with Reddit degens and regular joes from around the world using apps like Robinhood to buy up GameStop shares, continually forcing Wall Street brokers to buy back the stock. Several hedge funds even liquidated their short position as a direct result of the squeeze. Most notably, Melvin Capital was forced to declare bankruptcy.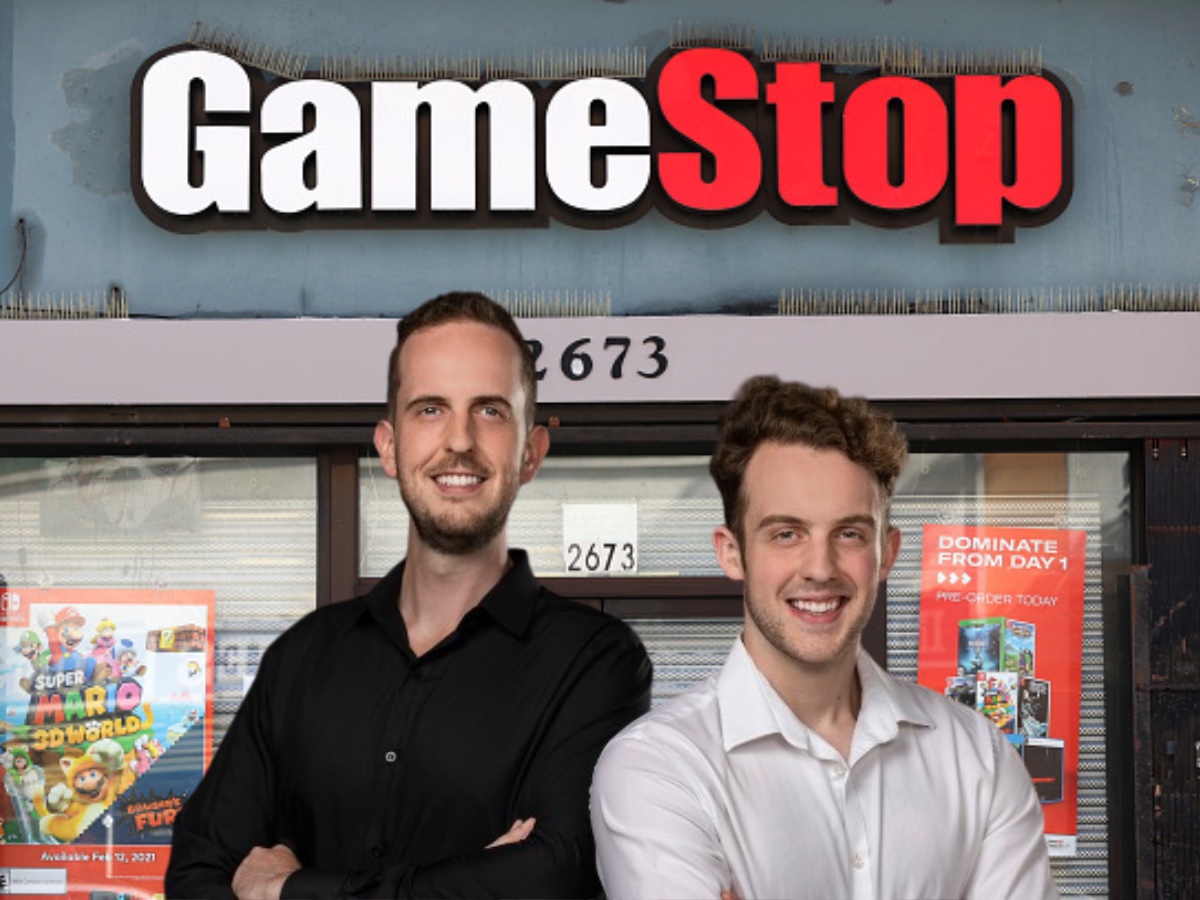 While investors who showed up at the later stages of the GameStop saga lost money in the subsequent price drop, early members of r/wallstreetbets made some serious returns. It's reported that Gill, who for obvious reasons was quite heavily invested from the very beginning, raked in an incredible US$48 million profit.
At the end of they day it wasn't just about making "dumb money." The GameStop mania tells the tale of an ideological battle, where tens of thousands of anonymous 'degenerates' — often just regular people trading on Robinhood — united together in a coordinated attack on their common enemy, shady Wall Street bankers.
Bed, Bath and BeYOLO
The Wall Street Bets crew, who affectionally refer to themselves as 'degenerates', 'apes' and other more unsavoury nicknames, recently put domestic merchandise retailer Bed Bath & Beyond in their sights for their next short squeeze.
Earlier this year, meme-stock investors 'YOLO'd' (wallstreetbets parlance for investing all of one's money) into Bed Bath & Beyond's stock, sending its share price skyward following an announcement that GameStop Chair Ryan Cohen had purchased nearly 10% of the company's shares.
Jim Cramer, the eternal arch-nemesis of meme stock investors, warned that the narrative had shifted and that a short squeeze on Bed, Bath & Beyond may no longer be possible.
It's worth noting that short squeezes are notoriously difficult to execute and require enormous allocations of capital. As such, they are an incredibly risky strategy for everyday retail investors to pursue. Following GameStop, there were a number of failed attempts on r/wallstreetbets that saw investors lose considerable amounts of money.
Filming of Dumb Money is set to begin this month, with a rights sale set to go ahead at this year's Toronto Film Festival, which will kick off on September 9.