It's widely accepted that the terminally-online nature of crypto traders, nurtured by the 24/7 environment of cryptocurrency markets have created a swathe of new problems for those with addictive personalities. And in fact, according to data compiled by the team at dappGambl, Google searches for the term 'crypto rehab' have increased by 300% over the last year. Additionally, searches for 'Crypto trading addiction' grew by 100%, while 'crypto therapy near me' ​​spiked by 72%.
An article by addiction therapy provider Family Addiction Specialist estimates that approximately 1% of all cryptocurrency traders will develop what's called a "pathological" addiction. Additionally, roughly 10% of all crypto traders will experience some form of problem that transcends the emotional discomfort that accompanies financial losses.
Crypto addiction proves a growing concern
The rise of crypto addiction can be seen directly in the number of rehabilitation centres, that typically treat those with PTSD as well as drug and alcohol addictions, adding specialised services aimed at disorders related to crypto trading.
According to a February report from the BBC, a top-tier luxury rehabilitation centre called 'The Balance' in Spain recently added a suite of services aimed specifically at treating crypto addiction.
The report revealed that one of the centre's clients, who used the pseudonym Don to protect his identity, reached out the facility so that he could "wean off crypto" after his trading behaviour escalated to the point where he was dropping upwards of US$200,000 into crypto trading every week.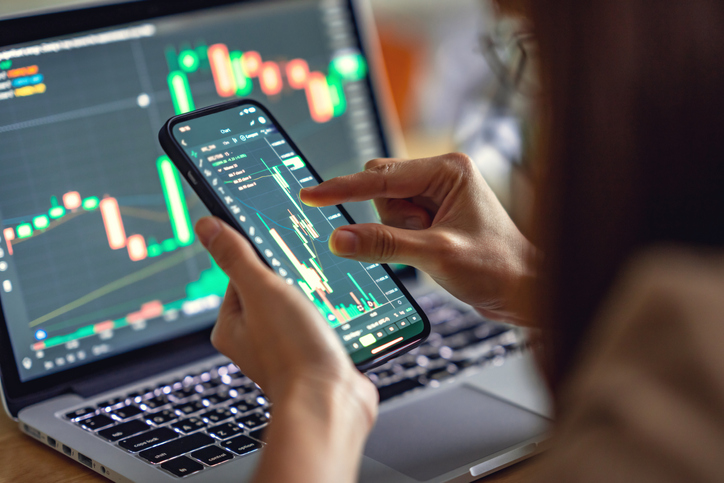 Don's treatment involved a four-week stay that included psychological therapy, massages, bike rides and yoga. But this kind of treatment isn't exactly in reach for the everyday person, as the standard bill for just one month's worth of treatment at the centre runs close to the US$75,000 (AU$111,000) mark.
According to Anna Lembke, a psychiatry professor at Stanford University and chief of the Stanford Addiction Medicine Dual Diagnosis Clinic, while the phenomenon of crypto addiction is still relatively new, "the treatment for it is similar to other addictions."
"It's a biopsychosocial disease so it requires a biopsychosocial intervention: medications in some cases, individual and group psychotherapy, changing habits and environment or implementing healthier replacement activities," she explained.
Traders
It's not just The Balance that have added crypto addiction services to their repertoire of treatments. In Scotland, Castle Craig Hospital has been treading crypto traders with problematic behaviours since 2018. They claim they have now treated more than 100 patients that presented with "dangerous" cryptocurrency-related behaviours.
In emailed comments to The Chainsaw, Vlad Hategan, head of crypto at dappGambl highlights the signs that someone may have an addiction to cryptocurrency.
"One of the main signs of an addiction is loss of self control, when despite trying to address the addiction the sufferer is unable to stop."

Vlad Hategan, Head of Crypto at dappGambl.
The clearest signs that someone is stepping over the line of a strong interest and into the realm of addiction comes if they're "lying about the extent of money they've lost", they begin "skipping out on work and family commitments to trade", or they start spending money that isn't theirs on crypto investing.