Metaverse weapon of Australia: Is Simon Kertonegoro Australia's unheard-of secret weapon of Web3? He's a humble guy, and part of the team behind bringing the ERC-1155 token standard to the world – used by Reddit's viral avatars, Nike's first NFT collection, as well as Illuvium, Rarible and OpenSea. He's also helped titans like Microsoft incorporate interoperability into their gaming platforms, and brought Dogecoin-themed cars to Grand Theft Auto that can be taken out of the game and into other worlds.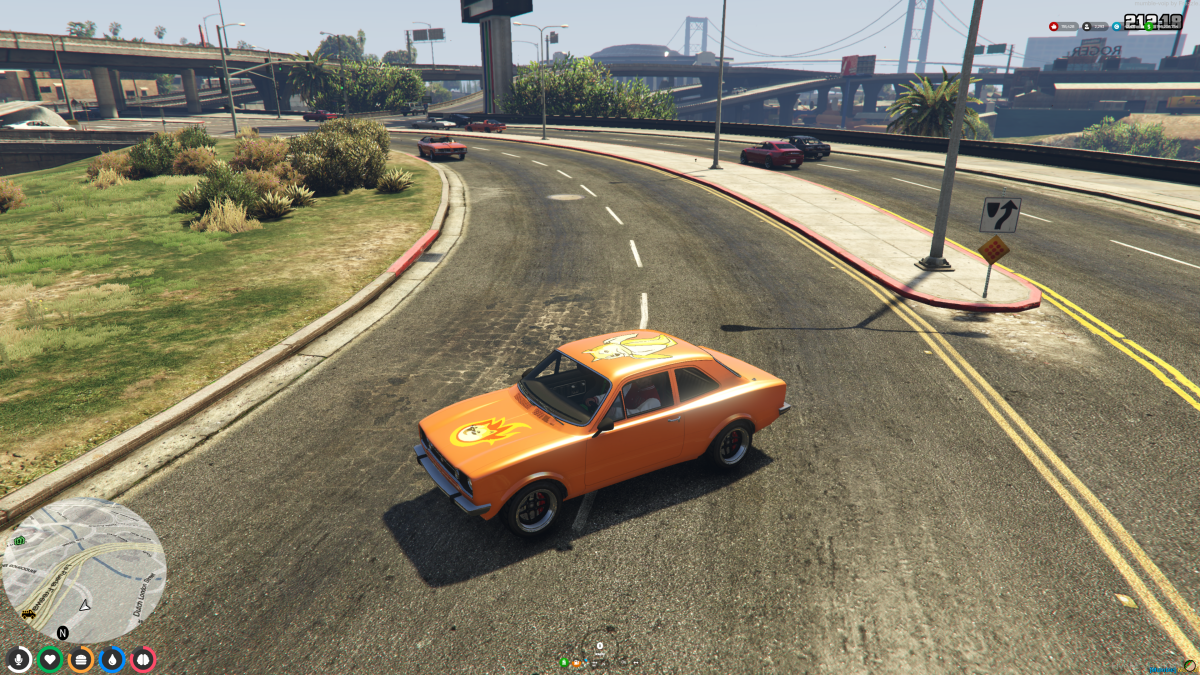 Who is Simon?
Beneath his nerdy exterior, Simon's really just a simple hippie at heart that wants gamers to leave the modern-day rat race while simultaneously helping to fix a broken world. He spent his last few years growing Enjin, a leading NFT gaming platform — expanding their business development capacity and sales teams — and now he's fulfilling his dreams as CEO of MyMetaverse, but says the admin and accounting side of leading a biz is certainly not as fun.
He's not usually one to shout about it, but Simon was born to an Indonesian prince (formerly Muslim, who denounced his own title when he coverted to Hinduism). His mother, an Australian, brought him into the world here in Australia, before they both made the move to Bali where he was introduced to his first PC. When he hit high school, his Mum decided to move him to Byron Bay — where he learned about the rat race of life from the Aussies hiding in the fairy-forest landscape to escape it.
"Obviously I'm not a conspiracy theorist but our system is currently set up in a way where we have to keep moving on a hamster wheel working week-to-week, pay cheque-to-pay cheque. Inflation means as an ordinary person, you don't have much to invest in that can actually grow. We're taught from a young age that we should save as much money as possible and put it into our bank accounts, but they never tell us that our money is devaluing all the time. Employers set an amount that we're paid so that we only just earn enough or a little bit more than we need to survive, because that's how a free market is always going to work."

Simon Kertonegoro.
"When I found blockchain, I was like, this is it. This is how businesses can create products that make people happy and solve problems that provide value that can change people's lives for the better. Turns out I was half right," he says, laughing. "Apparently it's mostly about NFTs that you don't do anything with," referring to the hyper-useless NFTs that flooded the market at the height of the craze during 2021.
Bear market
Simon believes that this bear market will be the blessing we need, flushing out speculative behaviours and will help people learn more about how to better invest. He says that crypto offers anyone an opportunity to get a leg up, because the systems are inherently built to be transparent. This means you can prove what systems are anti-inflationary, and which are not. Some are built to be anti-inflationary over time, provided they are strong projects doing it right. His family were stoked when he sent them Bitcoin after one of the asset's bull runs in the past.
For Simon, gaming is a way to leave that race and spend time doing what you love. He's not saying everyone should spend all their lives in a game (to which he admits he mostly does), but he thinks there's nothing wrong with spending idle time playing games knowing you have something to show for your hard work within virtual communities and online worlds.
He's obsessed with self-optimisation, and a firm believer that if he can't succeed at something then he just needs to keep doing better until he can do it, which he credits to gaming.
"I think games have the power to teach people skills and if they're willing, they can take those lessons and apply them to life. In gaming, you have to keep optimising your skills and strategies to level up to beat the boss, I think that's exactly how we should treat life."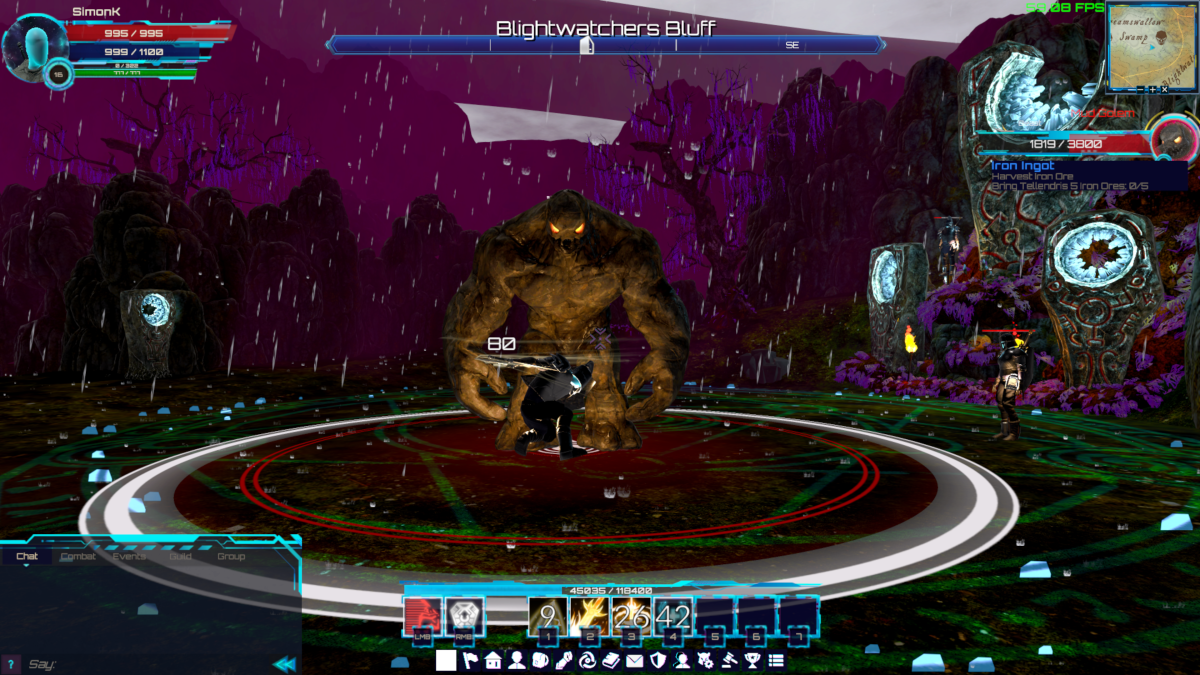 Enter the metaverse
On the front-end, MyMetaverse is a game platform for developers and gamers to build and play Web3 games with interconnected worlds inspired by Ready Player One. It's an ecosystem of games where players can build unique identities, collections and experiences that move with them from game to game.
But first and foremost, Simon built MyMetaverse as a social enterprise. While chatting with Simon over Zoom, he learns for the first time that he's also running a regenerative finance business. Regenerative finance, or ReFi, is a new field of cryptographic exploration in response to the extractive capitalist system we see in the world today.
ReFi puts regenerative practices at the heart of both a business and its code. It achieves this by using tokenomics with in-built positive environmental and societal impact, and for gamers on MyMetaverse, they're helping to reverse the impacts of an increasing climate on a net-negative chain. He says he's not caught up on the crypto lingo because he's always head down building the product, but he jumps with excitement when he learns that his kind are called 'Regens' — a play on the world degen (slang for those deep in crypto) from regenerative finance.
"We back every single NFT with carbon credits by the kilogram, right? So when you purchase a carbon credit, that's a tonne of carbon that's taken out of humanity's carbon footprint. Gamers buy the carbon off us as in-game currency, and when we run out of carbon to sell, we go out and purchase more credits to fill up the carbon bank."

Simon Kertonegoro.
Carbon credits
Carbon credits, also known as carbon offsets, are a certificate representing one tonne of greenhouse gas emissions removed from the air.
"The best thing is that if something happens and I'm no longer the CEO, that train is still rolling, it's how the business works. So it's forever a social enterprise, and that's the thing I'm proud of the most and that makes the hippie in me smile," he says.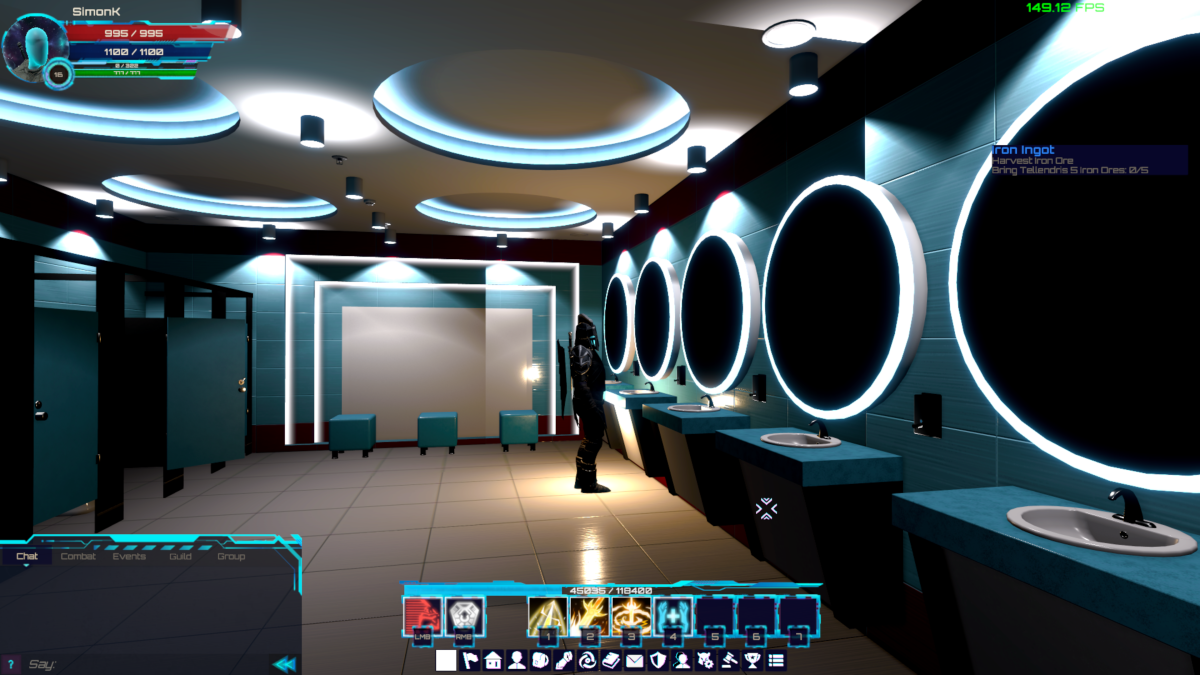 NFTs have gotten a shockingly bad wrap over the last six months since the hype bubble burst. By August 2022, the average price of an NFT asset decreased by a rapid 92%, according to Chainalysis.
"There were all these NFTs that had no utility, people didn't buy them to use them, they just wanted the price to go up, and it just wasn't sustainable. It had to crash," Simon said. "When you boil it down to the very base of it all, a useful NFT that unlocks features in a game or app is a superior digital product to a centralised item because you can use it in multiple platforms. It's far more superior than any other product in the world. This new wave of products are fully transparent, immutable and people can own them forever," he says.
"There were all these NFTs that had no utility, people didn't buy them to use them, they just wanted the price to go up, and it just wasn't sustainable. It had to crash."

Simon Kertonegoro.
Authenticity
"There's a certificate of authenticity that can't be fabricated, and they can be attached to anything. It's an improvement on any digital product and I knew with 100% certainty that it was the kind of product that would become the most prevalent digital product in the world, if not eventually backing every kind of physical product in the world," he said.
In the last few months, the Security and Exchanges Commission (SEC) has been eyeing GameFi (gaming + finance) for offering unregistered and unlicensed digital assets. Any token users invest in with the expectation of profit may be considered a security. But Simon's not phased though — he said he's always followed the books and that the NFTs are simply gaming products, not financial instruments.
"The SEC can't tell us that we sold financial instruments because they are just in-game items that had utility from the start…" Simon pauses for a moment on the call as a cloak-wearing, Robin Hood-looking gamer in his MMO game he was demonstrating stops besides Simon's avatar as he rides a horse, inquisitively listening in to the conversation.
"My voice chat's on so I'm just going to go over here cos that guy would have heard what I was saying and probably thinks I'm talking to myself," he says, as he rides his horse out of the pathway within his magical mystical country-cottage town will rolling hills in his Infinity Realms MMO (Massively Multiplayer Online Game) world of the MyMetaverse suite.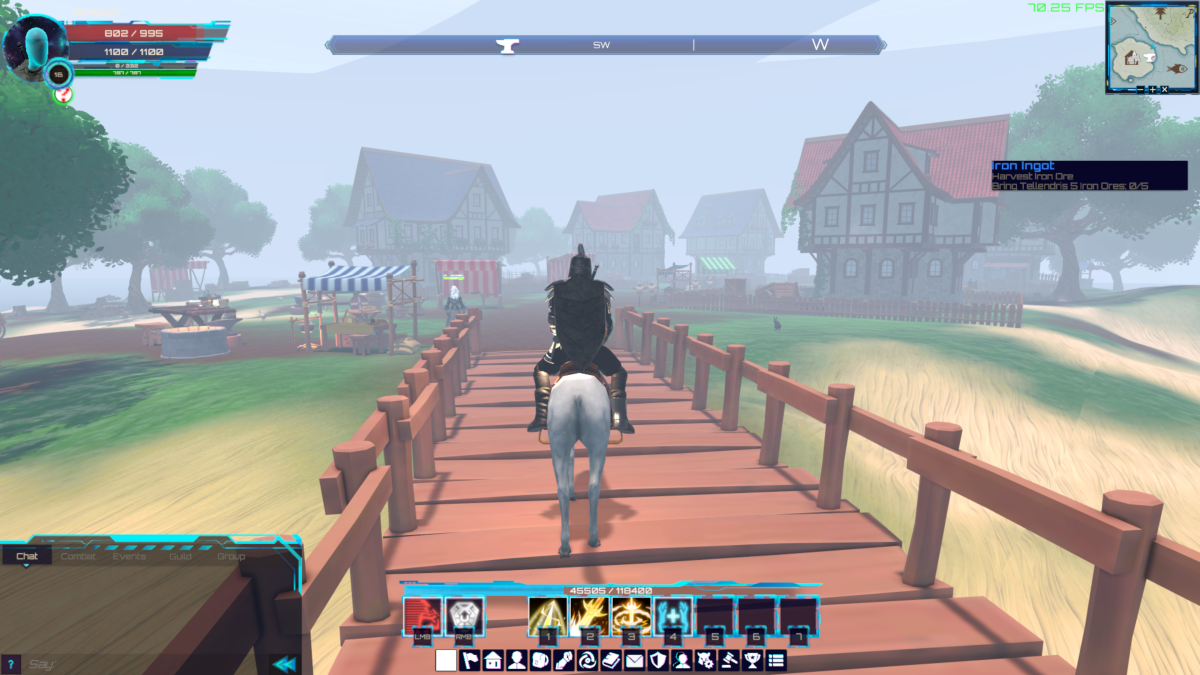 Web3 gaming
Despite the bear, Web3 gaming is still the key contender for the 'next big thing' in the crypto space. In Q2, more than US$2.5 billion was invested in the industry from VCs, surpassing the 2021 total by 33%, according to DappRadar. More than three billion people in the world are gamers, and more than US$200 billion is spent per year on consoles and in-app purchases — including NFTs.
But views on blockchain gaming and 'play-to-own' are contentious, with some surveys finding that gamers question whether they are 'actually fun'. Many corners of crypto can be subject to financial speculation, which is seeing some mainstream gamers and their platforms showing resistance to the adoption of NFTs.
When asked about how to limit speculation, Simon said it's about pricing your NFTs as gaming items, not NFTs, and not purely focusing on creating an asset of scarcity. He believes gaming items should cost US$20, not US$20,000.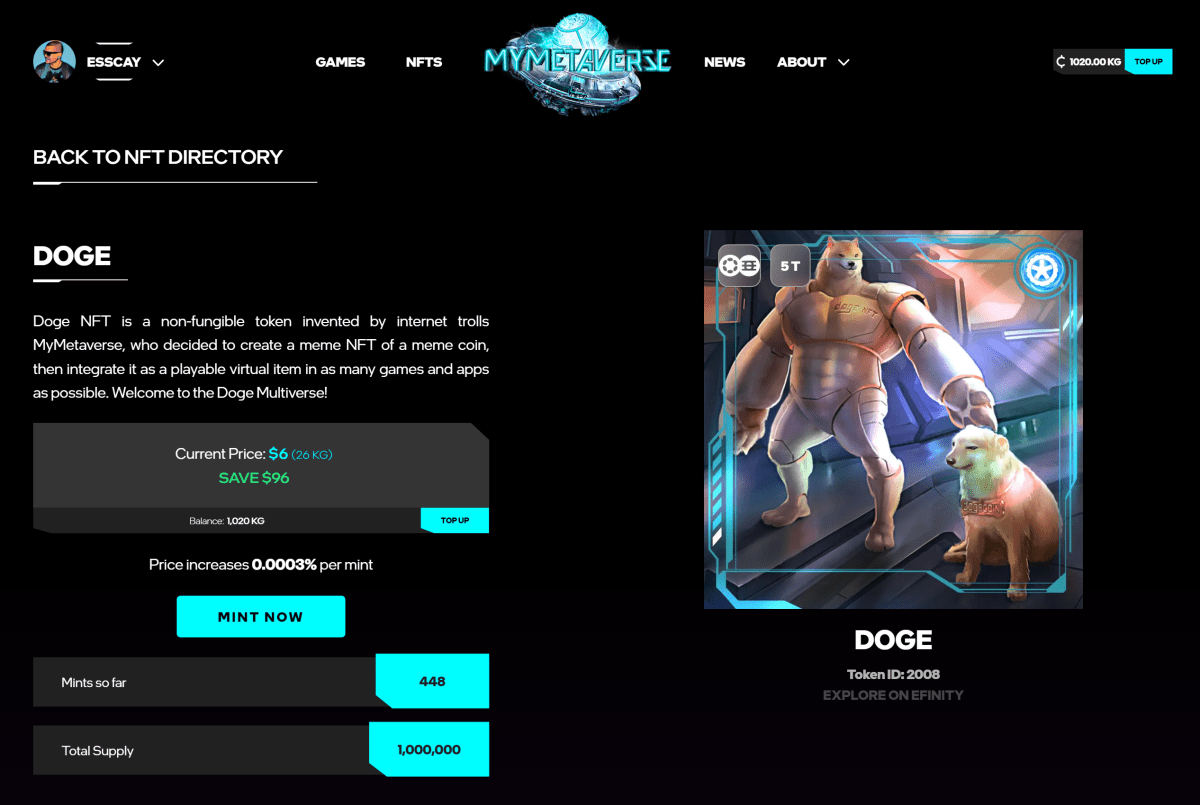 But how do you take market speculation out of the equation? Contrary to popular crypto opinion, Simon said that too much of anything is a bad thing, and unique scarcity is not always a good thing.
Metaverse: Inflation
"On one side, too much inflation leaves our savings accounts useless, because our money gets devalued. On the other hand, too much speculation is unstable, unsustainable and frankly, unhealthy psychologically," he says.
"I believe we can find a sweet spot in the middle where we have digital goods that maintain their value, and sometimes even increase in value. But the problems occur when people buy gaming items only because they think their price will go up. They need to be real products that offer real benefits. There needs to be a tangible reason to own them. Not just financial speculation."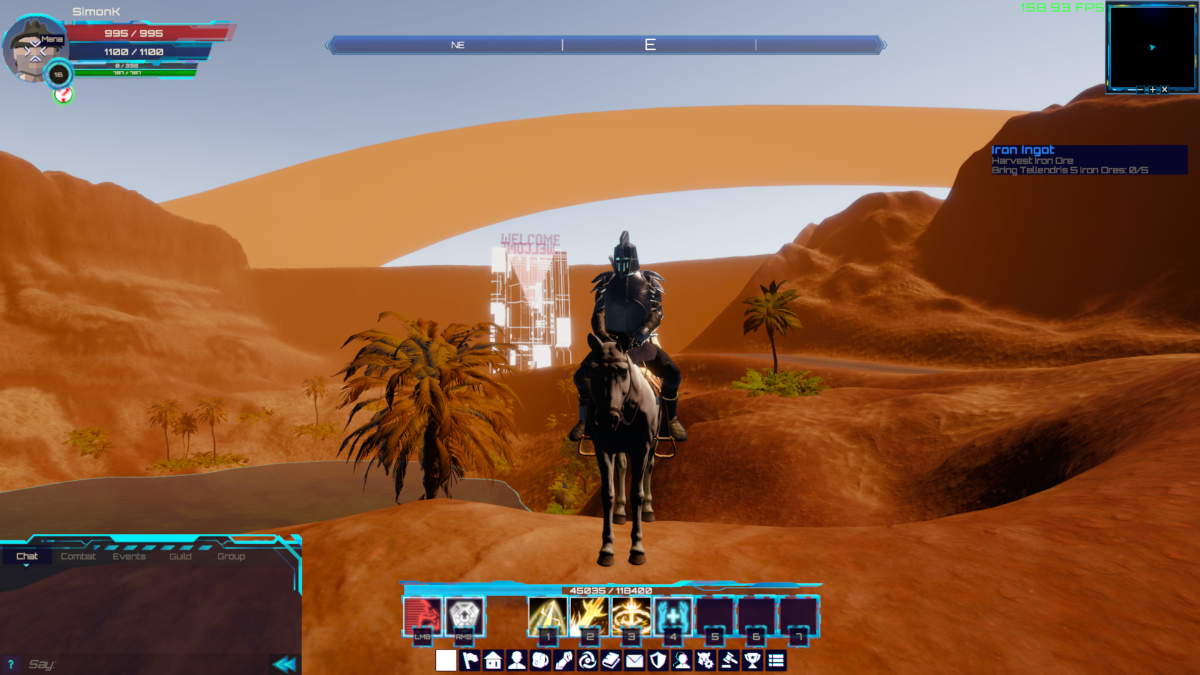 In comparison to digital assets in traditional gaming, you don't own the asset. If it is tradeable, in the case of the majority of in-game-trade MMOs, the inflationary nature of the dollar means the asset will inevitably decrease over time.
"People spend both time and money to play traditional games and developers continue to just create more and more items. Those items you earnt two years ago could have little to no value anymore because developers are just adding more items to the store, devaluing all of your hard work you've done in the last few years. Yes, the NFT market has been way too speculative, every NFT shouldn't be selling for thousands of dollars," he says. "It's not feasible — unless, of course, it's a Picasso or something that's especially important. You don't want to run on a hamster wheel, but you don't wanna spend your life sitting around hoping your NFT will go to the moon either. There needs to be a happy medium."
Metaverse Building
That's Simon's attitude to product building and business development. When asked about the over-financialisation in gaming and whether that ruins the fun, he argues that the deeper reason that people play games is not just relieving yourself of boredom and sometimes even depression, but learning, challenging oneself, and very often, relieving oneself of the anxieties of life.
"You know, fundamentally games are simply meant to make you feel good. And earning real value from playing makes you feel great. When I worked at Enjin, I advised over 50 different game developers and learned a lot from them. I knew enough to know that I didn't know it all. So, I built a Minecraft server to understand why people love it, and then a GTA 5 server, which was completely the opposite, and in both cases the feelings you get from playing are much deeper than 'fun'," he says.
"Then we built an MMO and MyMetaverse itself, and all this was so we could serve the whole games market. That's why MyMetaverse is such a powerful platform today, 12 more games are joining us as we speak. Over the years, I've learned that earning an NFT is one of the best feelings a game can offer. You can speculate that adding real value to gaming items is going to ruin the fun, but before making a final decision on that, you should actually play a good Web3 game and earn a free NFT, see how that feels, and then make your judgement and let me know what you think after that."